TJRWrestling WWE Night of Champions 2015 Preview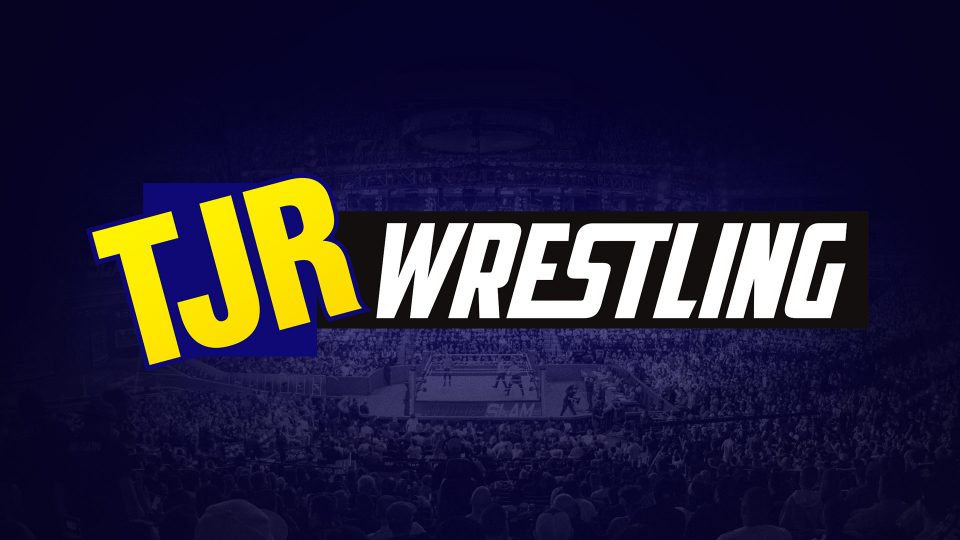 John: WWE Night of Champions takes place this Sunday night at the Toyota Center in Houston, Texas. It's a standard three hour WWE pay-per-view event that has eight advertised matches and all five championships on WWE's main roster are on the line.
The lineup is solid, but not great. There's definitely some intrigue surrounding the WWE Title match because if Sting beats Seth Rollins then he will become the oldest WWE Champion ever at the age of 56. Rollins will have a busy night since he's also defending the US Title against John Cena on the show.
Joining me for the preview are Christian Michael and Matty J. Douglas. Heather Hickey couldn't make it this month. As always, the match order isn't the order that we necessarily think will happen on the show. It's just a format to use for this preview.
There are rumors that the US Title match might go on last (because John Cena's in it) while the WWE Title match would be earlier in the show. I'm not sure what the plan is, so we put the US Title match in the middle of this preview and the WWE Title match goes last.
(Note: All graphics are from WWE.com. The banner is courtesy of our friend Steve Melo. Go visit his website prowrestlinglinks.com for convenient links to all kinds of different wrestling related websites.)
Kickoff Match: Neville & Lucha Dragons vs. Stardust & The Ascension
Christian: Neville and the Lucha Dragons really should be doing more than what they are now. Neville has shown the ability to hang with the top stars in WWE and has had one of the best matches in WWE in the last 12 months when he lost the NXT Title to Sami Zayn. The Dragons should really be focused on as one of the top babyface teams in WWE but with the Dudleys and Prime Time Players being featured they're not even on the radar unless they are facing The Ascension for the 149th time.
The Ascension was a dominant team in NXT and instead of being booked that way on the main roster they are a heel jobber team, not really the best use of your developmental system. Maybe this faction with Stardust will get them going in the right direction but I doubt it because I'm picking them to lose the match since I think the babyface team is just on another level than the Cosmic Wasteland. The problem with Stardust is that whenever he's on TV I want a guy in a green hood showing up, so Where's Stephen Amell? Oh yeah, Arrow season premier October 7th!!
Prediction- Neville and The Lucha Dragons
Matt: I have to say, this match is spectacularly meaningless. What reason have they even attempted to give us to care about this match. That being said, at least half of the competitors in this match are very good, so there's that to look forward to. Seriously, I want nothing more than for Stardust/Cody Rhodes to be a star for the WWE. Unfortunately it won't be tonight.
Winners: Stardust and The Ascension (because Stardust needs a win)
John: The heels were put together to be a midcard stable because none of them were doing that great on their own. Stardust was doing fine, but he just lost in a tag match to a celebrity, so I like putting The Ascension with him. I don't think the "Cosmic Wasteland" trio are going to be main eventers together, but they are a solid midcard stable. The faces are just there to put on a good match to make the heels look good. I think Stardust gets the pin on Sin Cara.
Winners: Stardust and The Ascension
Dolph Ziggler vs. Rusev
Christian: It feels like this feud has been going on since 2012. It's time to put it to an end. Rusev got hurt. Ziggler went to film a movie. Now Lana is hurt. It's a sign. A sign that this story was and is a bad idea. I don't mind a "soap opera" storyline in wrestling because sometimes they work like the Stephanie/Triple H/Kurt Angle love triangle in 2000. I'm such a huge fan of both Ziggler and Rusev that it upsets me that I have no sense of excitement for this match because of the story surrounding it.
Prediction- Rusev
Matt: I hate this feud. I hate this match. I hated it with Lana involved, I hate it even more now. Who the hell cares about this? Seriously, has there been a single storytelling decision along the way that made you excited to see what was coming next? The only bright side is that Rusev has shown some personality.
My only wish is for something of note to happen. Have Dolph turn heel and make out with Summer. Just give me anything to be hopeful about going forward. Sadly I think they'll try to spin their wheels as opposed to progressing anything that resembles storytelling.
Winner: Dolph Ziggler
John: This feud had so much potential, but it has really fizzled out. I was hoping the payoff would be Lana turning on Ziggler to get back with Rusev. The problem with that is she broke her wrist training. While she could appear on camera, it's likely that she'll be off for a bit. The estimate for her injury is four months on the shelf, but she could return sooner with a brace or cast on her hand.
Since the story really kicked off when Rusev injured Ziggler and put him out of action for over a month, Ziggler should get the win in this match. Rusev can dump Summer, be a singles heel and then when Lana's ready to return they can possibly put her back with Rusev.
While the story doesn't really interest me that much, the quality of the match does. I think they have a chance to deliver a quality bout if they are given the chance to do so. If it's only ten minutes then it's hard to stand out. If they go 15 minutes, perhaps we will remember it as one of the best matches of this show.
Winner: Dolph Ziggler
Intercontinental Championship: Ryback vs. Kevin Owens
Christian: There's not really much to this feud other than all the titles have to be defended on this PPV and WWE realizes that Kevin Owens is the best possible choice to be the Intercontinental Champion.
I like Ryback. He has a connection with the crowd and he's not as bad as people think he is in the ring. That said, that staph infection he had took all the life out of his title reign. Feuding with The Miz and Big Show certainly didn't help. Let these two go out and have a ten minute slug fest and then let Owens put him away and go on to have amazing title matches with Neville, Ziggler and Cesaro. Thank you in advance, Love, Christian.
Prediction- Kevin Owens wins the Intercontinental Championship
Matt: I'm going to go out on a limb and say that Ryback as Intercontinental Champion has been a bust. Half the time I forget that he's the champion. His irrelevance as Champion is compounded when you look at the hype around every other title in the WWE. The New Day are simply the best, Rollins has two titles and is defending them both at the PPV in what should be solid to great matches, The Divas Champion just broke a record that upset some fans and has garnered her a lot of heat heading into a match with the daughter of a Hall Of Famer, and then there's Ryback… the undeniably least compelling champion on WWE TV.
This feud hasn't been great by any means, but I'm very optimistic because of the chance that Kevin Owens will liberate the Intercontinental Championship from Ryback's boring clutches, and make it something worth taking note of. The Ryback experiment was cute, but it's time to put the belt on a guy that will raise its profile.
Winner and New Intercontinental Champion: Kevin Owens (because it's what's best for business)
John: A title change seems like the right move to me. Owens is probably my favorite guy in WWE right now (since Daniel Bryan is hurt), so I'd love to see him carry the IC Title since I feel like he's the perfect wrestler for it. He's really great when he's holding a title because he can have great matches while also acting the way a champion should act by being cheap at times and cocky at other times.
Ryback hasn't been a complete failure as IC Champ. It's just that there's been nothing memorable about it. He wrestled Big Show so many times, yet he really didn't go over him in a clean, emphatic way. What was the point of feuding if you're not going to have Ryback get the decisive win? Just another example of lazy booking.
I think they'll get about ten minutes of in-ring time with Owens getting the win after some kind of cheap move (maybe the ref doesn't see a low blow) leading to the finish. If Owens doesn't win it here, he'll likely win it at some point in the next month. I think Owens is a long term IC Champion with a reign that's going to start now.
Winner and New Intercontinental Champion: Kevin Owens
Divas Championship: Nikki Bella vs. Charlotte
Christian: I was really enjoying the story Nikki and Charlotte were telling in the ring on RAW before all the chaos that ensued at the end of the match. Nikki and Charlotte can have a really good match if give 12-15 minutes to continue to tell a great story and have a clean winner. This Diva Revolution is in serious need of a spark and having a new champion defend the title regularly and have good matches is exactly that spark.
Nikki has the "coveted" record so she can drop the title now. All WWE wanted to do was erase one Brooks from the record books. Phillip is next on their hit list.
Prediction- Charlotte wins the Divas Championship
Matt: This past Monday's match wasn't anything special, but at least they are focusing on the importance of hanging on to the title and what it means to break AJ's record as the longest reigning Divas Champion in history. As much as I'd rather see Sasha Banks, Paige, Natalya, Bayley, Becky Lynch, or Naomi in this match with Charlotte as opposed to Nikki Bella, I do get that Nikki is the biggest heel they have.
While the match quality won't be as pretty as it would have been with any of the names I've mentioned, Nikki is the perfect heel champion for the beginnings of a Divas Revolution. Hopefully strides are made this Sunday, and the revolution they keep speaking of will finally be televised.
Winner and Still Divas Champion: Nikki Bella (because when the odds are stacked so heavily in favour of the babyface, that means they're getting set up to fall)
John: This is a rematch of their match on Raw. I think it's going to be longer and better than that match was. It's also the right time to do the title change because they have put over the length of Nikki's reign for so long that it's time for her to drop it. If she holds it, maybe they will want to give her a year long reign and end it at Survivor Series although this is the right time for it.
There's a stipulation that favors Charlotte that says if Nikki is counted out or disqualified then she can lose the title that way. That's a good way to tease some finishes during the match. It will probably be a submission win for Charlotte and I think they're going to get 10-13 minutes of in-ring time too.
I think Paige will turn heel on Charlotte within the next month because she's jealous of Charlotte's success and that becomes the main divas feud. They could always do Charlotte vs. Sasha Banks in the near future as well.
Winner and New Divas Champion: Charlotte
United States Championship: Seth Rollins vs. John Cena
Christian: What I really would've liked to have seen leading into this match is Seth Rollins having US Championship Open Challenges on RAW leading up to Night of Champions. Rollins is so braggadocios it would've been good to see him survive these matches and then taunt John Cena saying anything Cena can do, Rollins can do better.
There's not much going on here story wise. Cena is due a rematch and he's getting it. As good as the matches between these two have been I can see this one being on the shorter side. What's more important, being the WWE Champion or the US Champion? The answer is obvious. Rollins could find himself in trouble and quickly tap out to the STF to save himself for the WWE Championship Match with Sting later. Rollins doesn't need the US Championship. It was cool when he won it and had his moment but it's merely been a prop with him. At least Cena was adding some value to the title.
Prediction- John Cena wins the United States Championship
Matt: We've seen a lot of this in the last couple months, and I'm not complaining. This will likely be the best match of the night and I fully expect to see John Cena recapture the United States Championship. There really isn't much of a reason to keep it on Seth any longer.
While Rollins is still a better United States Champion than Ryback is an Intercontinental Champion (while splitting his attention between two titles no less), what John Cena was accomplishing as U.S. Champ was some of the best work of his recent career. He absolutely needs to regain it and continue that good work.
Eventually John will drop the US Title to an up and comer to carry on the good will he's built for the United States Championship. That time will be some time in 2016, once the WWE has sold the hell out of the 15x John Cena shirts and he can finally go on to capture World Title number 16.
Winner and New Unites States Champion: John Cena (because Seth Rollins isn't leaving with two titles)
John: There was an interesting, under the radar type of story a few weeks ago. It was about how WWE was re-stocking their merchandise with John Cena US Title shirts. I already thought Cena was going to win the title back, but after reading that it became fairly obvious.
I really like their matches together. They know how to put together an awesome match, so I have high expectations for this in terms of quality. If this happens before the WWE Title match then what they should do is have a classic, 20 minute match that puts over the idea that Rollins is exhausted after it's over, which would make people think he might lose the WWE Title match to Sting.
Rollins holding the US Title never really felt right. It was just done to create headlines with Jon Stewart interfering at SummerSlam to cost Cena the gold. Give them 20 minutes, let them have a classic and I think Cena will win back his US Title clean.
Winner and New United States Champion: John Cena
Tag Team Championship: The New Day vs. The Dudley Boyz
Christian: This is tough match to call. On one hand you have the returning Dudley Boyz who should win to complete their comeback. Then on the other hand there's The New Day who just won the titles back at SummerSlam and are just so awesome. It was so awesome on RAW when Xavier Woods was playing the Pink Panther song as Big E was stalking one of the Prime Time Players. These three are just gold at this point. The key is that there are three of them and only two Dudley Boyz. Either the numbers game causes the Dudleys the match or the referee catches New Day in the act and disqualifies them. I'm going with the latter. Let the Dudleys chase New Day another month before getting the titles at Hell in a Cell.
Prediction- The Dudley Boyz win via disqualification
Matt: I'm torn. The Dudley Boyz return on the Raw after Summerslam was one of the most genuinely surprising and fun things to happen on WWE TV in 2015. They bring with them a lot of gravitas and have really helped jump start things in the Tag Team Division when outside of the New Day, things looked tenuous. Putting the titles on them would be a good move, considering how much they've energized WWE television of late. Plus, they deserve it and there is a worry that they could lose steam if you wait too long to do this.
All that being said, New Day are the greatest thing going in the WWE, and taking the titles from them seems like a bad move. They are genuinely entertaining in a sea of monotonous drivel. At the end of the day, either outcome has its merits, but I can definitely see a sneaky New Day victory followed by somebody getting put through a table by the Dudley Boyz. This is just the beginning of this feud. Hopefully it culminates in December at TLC with a TLC match. New Day vs. Dudleyz vs. Usos would be quite fine by me.
Winners and Still WWE Tag Team Champions: The New Day (because they're just too good)
John: The New Day won the Tag Team Titles four weeks ago at SummerSlam. If they lose the titles here I'll be pretty upset because they are clearly the best tag team in WWE that should have a long reign.
They need to keep the chase going. The Dudleys are a hot act right now. If they win the titles within one month of being back, then what are they going to do? They should take a few months to get to the titles or maybe prolong it down the road. It's not like The Dudleys need the titles to stay over. I think The New Day need to retain in a cheap way.
On another New Day note, I reviewed their "Table for 3" show on WWE Network that provided a lot of info on how Kofi Kingston, Big E and Xavier Woods became a team that consider eachother family at this point.
Winners: The New Day
Roman Reigns, Dean Ambrose and a mystery partner vs. The Wyatt Family
Christian: The intrigue of this match is who will join Dean Ambrose and Roman Reigns to battle the Wyatt Family. The Wyatts have taken out guys such as Randy Orton and Jimmy Uso who were potential candidates to join Reigns and Ambrose. So, who is crazy enough to join 2/3s of The Shield? If you believe the goof that someone on WWE.com made a few weeks ago then Baron Corbin is making his main roster debut on Sunday to help Reigns and Ambrose. (Note from John: That Corbin thing wasn't legit.)
While I think this is a good spot to debut an NXT Superstar, I just don't think Corbin is the guy. I think this is a good spot for Finn Balor. If he does the whole "demon" deal that would be really cool against the aura of the Wyatts.
No matter who Reigns and Ambrose get on their side, I see the bearded behemoths getting the win. It's too early to take away from Braun Strowman's invincibility. He needs to be booked like an unstoppable force and just plow through someone to get an easy pin. It should be another wild match like all the Shield/Wyatt matches are.
Prediction- The Wyatt Family
Matt: This is one of the most exciting matches on this card for me. Not because I think it will be a spectacular match or anything, but because I really don't know who Ambrose and Reigns' partner will be. There are a lot of possibilities that would be fun, but the mystery of it is wonderful.
I could see it being The Rock (if it is I will pop huge!), though that'd be a long shot in my opinion. I could see it being Jey Uso returning to get vengeance for his brother. I could see it being Solomon Crowe (who has history with Ambrose on the indies) Samoa Joe (Samoan link, although the WWE apparently doesn't want to refer to Roman as Samoan), or Finn Balor (who better than to face the New Face Of Fear than a Demon). I could even see it being Cesaro, which in terms of storytelling would be kind of lame but in terms of match quality would be cool.
The mystery of it is exhilarating. It also makes me anxious. I've seen the WWE mess up a good mystery in the past with a bad reveal. Hopefully they know Rowan or Kane would be awful choices here. As long as the mystery partner reveal is exciting, this match will earn an A+ grade. Winners and Losers are almost secondary, although there is the chance for some really stellar developments.
Winners: The Wyatt Family (because if the feud goes on they need to win here. If this is the end, them winning is also a viable conclusion… depending on Ambrose and Reigns' partner)
John: It's a tough one to predict. A lot of times when there's a mystery partner in a match, the idea is that his team should get the win because you're teasing the presence of this person so much that if they end up losing a match, it makes it all look like a waste of time.
Then there's The Wyatt Family, who look reborn with the addition of Braun Strowman. He doesn't have a lot of experience and there's probably a concern that he can't do much in the ring, but he has been booked perfectly. Strowman isn't bumping, he's not selling much and he looks like a monster.
I think Reigns and Ambrose will have Kane as a partner with Kane wearing the mask as a babyface. It's not a huge name, but it's somebody that they can tag with and then he can put over Strowman in a singles match that could be awful. Other than Kane, I guess it could be Randy Orton, Cesaro or Chris Jericho. I'd love it to be Daniel Bryan although his return date is still unknown. Erick Rowan had arm surgery and is out for a few more months, so I doubt it's him.
If the faces win, it should be Harper that gets pinned. The other two need to be protected right now. I'm going with the faces although I admit it's the hardest match to pick.
Winners: Roman Reigns, Dean Ambrose & Mystery Partner
WWE World Heavyweight Championship: Seth Rollins vs. Sting
Christian: It amazes me that I can come up with interesting stories involving two guys in just seconds and WWE has a team of writers getting paid to write the nonsense they do. If I was booking Sting vs. Seth Rollins, I wouldn't be focusing the match around a statue. It would be Sting's desire and need to be WWE Champion that I would be focusing on. For nearly 30 years, Sting has been one the biggest superstars in wrestling but never a WWE Superstar and now that he is he needs the WWE Championship to cement his place as a true legend. He knows his time in the ring is drawing towards the end and this could be his only shot at the title. The story of an aging legend trying to cement his legacy is a better story than a guy hanging out in garbage trucks playing with a statue that looks like it was made at Hobby Lobby.
There's a lot to consider when picking a winner here. Is WWE going to have the walls come crashing down on Rollins by losing both titles and what could start a babyface turn and a feud with Triple H? If you do that and Sting wins, is it just to give Sting his moment and then Sheamus cashes in? Even though I picked Cena to win the United States Championship is there a scenario where Rollins pulls a trifecta and beats Cena, Sting and Sheamus when he tries to cash in Money in the Bank? That would be huge for Rollins and something he can brag about for 15 years like Chris Jericho does when he talks about beating The Rock and Steve Austin in the same night.
If nothing else, WWE has created a lot of options which is good because wrestling is at its best when you don't know what is going to happen.
Prediction- Seth Rollins retains the WWE World Heavyweight Championship
Will Sheamus cash-in Money in the Bank briefcase?
I just don't see Sheamus cashing in Money in the Bank at Night of Champions. The reason is because WWE has really pushed the idea that he could. Unless it's been John Cena or Rob Van Dam announcing their cash ins ahead of time, WWE doesn't tell when it's going to happen by hinting at it. We may know an obvious cash in is coming like when Randy Orton cashed in on Daniel Bryan at SummerSlam in 2013, but it wasn't because WWE had Orton telling the world he was going to do it. They like it to be a surprise. He could cash in on RAW the night after Night of Champions especially if Sting leaves with the title, but I don't see it happening at the PPV.
Matt: In the beginning I was very hard on this feud. So much of it bothered me. The fact that an 0-1 Sting was returning to face Rollins for the Title was ridiculous, as was Sting praising Triple H as some kind of messiah despite their contentious history. A lot of that stuff didn't and still doesn't sit well with me. It was the perfect storm of senseless storytelling, and a wrestler that I've never been quite that keen on. It was a recipe for disaster.
Which is why with all things considered, I'm very surprised I'm kind of looking forward to this match. Sting, outside his Triple H lovefest, has been very good in and out of the ring. His energy for his promos has been good, the way he has been messing with Rollins has been entertaining enough, and his wrestling (or what limited dose of it we saw Monday) has been better than I expected. He still has a little mojo in his tank, despite wearing a T-Shirt to cover up his Dad Bod.
Rollins hasn't exactly lit the world on fire as WWE Champion. Ratings have been down, his promos have been longwinded and borderline unwatchable (not because they're bad but because they're boring), but his saving grace has always been his ability to put on spectacular matches with everyone. I could see them leaving the title on him through to Wrestlemania, and I could see them letting Sting get the title, just to say that he had it and complete a hellish night for The Authority's golden boy.
That's why this is a compelling match. There isn't a bad outcome that could mess up the future storytelling. Ether outcome is fine with where their stories seem to be headed. The only thing that could make this lame is if Sheamus actually walks out as Champion.
Winner and NEW WWE CHAMPION: "The Icon" Sting (because I like to gamble)
John: A title change in this match is intriguing because Sting would be the oldest man to be WWE Champion since he's 56 years old. It could also be seen as a way to try to boost the sagging TV ratings because if people hear the Sting in WWE Champion, they may be more inclined to tune into Raw on Monday.
Then there are the comments that Sting made in doing interviews this week where he basically said he's there to have fun and put over the younger talent because that's his role now. Clearly, he's a humble man that gets what he's supposed to do in WWE. The story of him winning his first WWE Title is cool, but it would have meant a lot more 10 or 15 years ago. Now? It just wouldn't be good for Rollins' future.
I don't expect it to go more than 12 minutes because Sting's older and having a classic match is unlikely. They'll probably have some brawling aspects with Rollins running away. I'm picking Rollins mainly because I want him to be WWE Champion going into next year's WrestleMania so they can do the Shield triple threat match for the WWE Title. Rollins is the future. Sting is the past.
If Sting wins then it's only to create a big moment on Raw the next night and I think Rollins would win it back in the rematch. There's also the Sheamus possibility. My official prediction is Rollins finding a way to retain. I don't think it will be a clean win.
Winner: Seth Rollins
Will Sheamus cash-in Money in the Bank briefcase?
I think it's very possible, but I'm not going to predict it. This situation reminds me of the Randy Orton cash-in at SummerSlam 2013 because Orton wasn't booked in a match at that show. Sheamus isn't in a match here. That's a WWE booking thing where they keep the MITB holder out of people's minds most of the night and then at the right time, he might strike. It's been teased heavily all month. It might happen. I just think the best move is to keep the WWE Title on Rollins for now.
Final Thoughts
John: The lineup is pretty average. I think Sting's presence makes it appealing because he's going for the WWE Title for the first time in his career. The possible Sheamus cash-in is also interesting. Other than that, it's a pretty standard show.
Since I have plans on Sunday night, I can't cover it live, but Kurt Zamora will handle things for us on TJRWrestling.net during the broadcast. My review will be posted on Monday morning.
Christian – @Christian_973
Matt – @MJDP_GSE
John – @johnreport
If you want to send an email, send it to me at mrjohncanton@gmail.com as well. Thanks for reading.