TJR: WWE Raw 02/18/19 Five Count: NXT Stars on Raw, Rousey in Main Event and More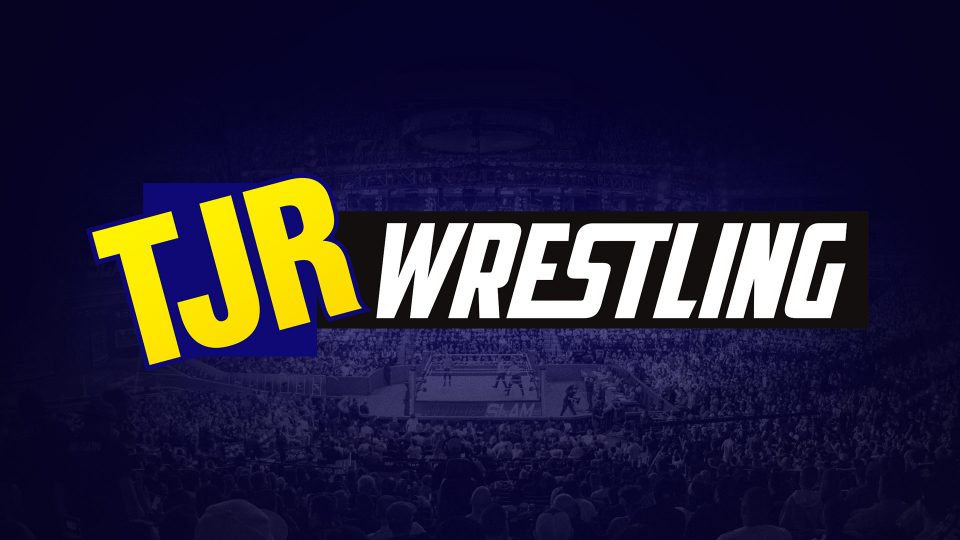 The WWE Raw Deal Five Count is my way of writing even more about last night's edition of Raw. I'm going to do this every week until at least WrestleMania and will see how it goes. It's a follow up to my weekly WWE Raw Deal review where I cover the show in depth and provide a lot of thoughts, but I always have more I want to say too. I gave the show a 4.5 out of 10 last night, which may be harsh, but remember that I liked Elimination Chamber a lot and gave that a 7.5 out of 10.
The "Five Count" mention in the title is a way to cover five main topics from Raw. Plus, it's a wink and a nod to King Kong Bundy as well as Big E in the NXT days.
Before I begin, when I went to WWE.com to find a pic to use for this article, I noticed that they used the word "dazzling" to describe two matches. I found that to be odd, but maybe WWE has a lot of words their writers must use when writing about matches. I don't know. Let's get to it.
1. Four of NXT's biggest stars won their first matches on Raw
When WWE announced that Ricochet, Aleister Black, Tommaso Ciampa and Johnny Gargano were at Raw, I was excited just like most people because I know how good they are. Then, as the show went on, I realized that WWE only put them on Raw because there's a lack of depth on this show. If those four guys weren't on Raw, the show would have been even worse.
I liked the Gargano/Ciampa win over The Revival the most out of any match on the show. I gave it ***1/2 out of 5 and they went about 12 minutes, which was fine. The weird thing about the match is that all the guys are heels, yet Gargano/Ciampa were working as the faces. The crowd got into it by the end and it was the best match of the night.
Based on that win by Gargano/Ciampa over The Revival, I assume there will be a Raw Tag Team Title match either next week or at Fastlane on March 10. Perhaps we'll see Gargano and Ciampa versus Roode and Gable next week.
Ricochet and Finn Balor were an exciting tag team, but the match that they won over Bobby Lashley and Lio Rush dragged on too much. I don't know why they needed to go 19 minutes. Ricochet was in the ring for a minute at the start, then Balor was the face in peril for like 17 minutes (way too long) and Ricochet did his exciting offense to win. The 630 Splash is amazing to see. I found it interesting that Ricochet barely worked with Lashley in the match, maybe because WWE didn't want him to look small. I don't know.
The Aleister Black win over Elias was very basic. I hate when they go seven minutes, then run a commercial and that means we only see four minutes of the match. Time the commercial breaks better so that the whole match can air. Elias wasn't the right kind of opponent for Black because Elias matches put me to sleep. At least Black won clean with the Black Mass kick.
2. Is there a long term plan for the NXT guys or was this a short term thing?
The above question is what I asked myself during the show and a lot of people on Twitter had similar questions. I don't know, but I think this was WWE's answer to depth issues. If I had to guess, I think this was only a short term thing where the creative team (led by Vince McMahon and Triple H) decided on this only in the last few days rather than something they planned months in advance. It just felt so random and there wasn't much of an introduction other than short videos about the superstars.
There shouldn't a lack of depth in a company that has over 80 wrestlers on the main roster (it's probably over 200 wrestlers counting all of developmental), but that's what happens when there's weak character development. Plus, they don't have the luxury of putting Seth Rollins in a 20-minute match like they usually do since he's been resting a back injury for a few weeks.
The frustrating thing about the presence of these NXT stars is that WWE made no attempt to say if they are going to be regulars on Raw now, could they go to Smackdown or are they still NXT only? I have no idea. I don't think WWE's creative team cares to tell us these details that should matter. Maybe they don't know either.
If you look at the NXT stars that WWE advertised for months, none of them are doing anything significant. EC3 wasn't on this show because he was working the Smackdown live event. Nikki Cross has done okay on both shows. Lacey Evans has barely done anything other than a decent showing in the Royal Rumble. The Heavy Machinery team have done okay in some matches, but their characters feel like comedy guys like the Bushwhackers. Then there's Lars Sullivan, who hasn't even made his "debut" because of anxiety issues and we have no idea when he might show up. Adding new people doesn't matter if they are doing nothing on the show.
I'm intrigued to see what Ricochet, Black, Ciampa and Gargano do next. I hope there's a plan in place because if not, what happened last night was just a waste of time. If I had to guess, I think they'll be on Raw next week too.
3. Ronda Rousey won a very predictable main event with a boring ending
When WWE announced Rousey vs. Riott during the show I was okay with it, but then as I realized it was the main event, I thought it was a weak choice. They had a match that went 1:40 at Elimination Chamber and now I'm supposed to care about that match again? This time, they had more of a complete match with Riott getting a lot of offense in and Rousey winning after about 11 minutes. After the match, Rousey beat up Liv Morgan and Sarah Logan again and the show went off the air like that. It wasn't a hot finish at all.
I don't like the idea of Rousey selling in a match that goes over ten minutes. She's pretty good at selling, but with WrestleMania coming in less than two months, Rousey needs to be booked like an unbeatable killer out there. It should be five minutes or less for every match. I'm not worried about the match hurting Ruby Riott by having Rousey win. It's about WrestleMania and if Rousey is the main event, she should win matches faster because then when she goes 15-20 minutes at WrestleMania, it will mean more when somebody beats her and hopefully that person is Becky Lynch.
It feels like Rousey has now beat every woman on the Raw brand at least once and some of them more than once. I don't know if there's going to be a Fastlane match or maybe they'll just have her cruise into WrestleMania.
Since we know the WrestleMania match is going to be Rousey vs. Flair vs. Lynch, it's just a matter of making it official in the coming weeks and hopefully building interest to the match in a way that makes me more excited about it.
4. Bayley and Sasha Banks as traveling Women's Tag Team Champions will make those titles feel different in a good way
Let me start by saying that I think it's right that WWE has four titles on each brand with the major titles (Universal and WWE Title), secondary titles (Intercontinental and US Titles), Tag Team Titles (Raw and SD) and Women's Titles (Raw and SD).
What I don't like is that WWE gave up on brand exclusive PPVs a year ago because now we have a situation where some titles are completely ignored on PPV events like with Elimination Chamber on Sunday. That hurts the titles because when it comes time for big matches, fans aren't going to give a shit about a title change. Think about R-Truth's US Title win. It was a fluke after a botched referee call and there's been no follow up after nearly a month. Weak booking.
The reason I like the idea of Bayley and Banks mentioning that they can defend their titles on Raw, Smackdown or NXT is because it means we will get fresher matchups. Now that those titles are part of the mix, WWE knows that they can put Bayley and Banks in a tag team match against a team like Deville/Rose or Royce/Kay any time on Smackdown when they need to fill ten minutes. Another option is NXT, which would be cool if Bayley/Banks showed up in their old stomping grounds to face a team like Io Shirai/Kairi Sane in a great tag team match. Now that these titles are in play, those options are a reality.
I think Bayley and Banks will do well as the champions. They are popular, they have great matches and because they have that credibility with the fans, their title matches are going to mean something. I just wonder how long it will take for the buzz to take off because nine titles between Raw and Smackdown is a lot. There's no way that every title is going to get the attention they deserve
5. The weak crowd played a factor in Raw being a below average show
Lafayette crowd tonight during #RAWpic.twitter.com/YehNLjDGJK

— BDE (@itsbrandonde) February 19, 2019
I found it odd that WWE would have Raw in a small town like Lafayette, Louisiana when they are this close to WrestleMania. They need to go the bigger markets where the fans are going to be more vocal. I know that WWE has gone to that building a lot in the past, but those fans were dead for most of the night. If this was in Chicago, New York City, Los Angeles, Toronto or some other big city then this show would have had a different feel with a crowd that would have cared more.
Tonight's Smackdown is in New Orleans, which should be a more vocal crowd.
If I learned anything from this Raw it's that Lafayette, Louisiana likely won't get a live Raw any time soon. That's not a bad thing for the fans. House shows are more fun anyway.
Quick Hits
– I wasn't surprised by Drew McIntyre beating Dean Ambrose in about two minutes. With Ambrose on the way out, he should lose every match even though he beat EC3 last week. If he chooses to walk away from a raise, make him lose every match. It's the right way of booking a guy on the way out. Sorry if that upsets people, but that's pro wrestling booking.
– I'm happy for Degeneration X in the Hall of Fame likely as the headline act. They are arguably the best stable in WWE history in terms of a group that the company created. I would probably put them in first. It would have meant a lot for Chyna to be there, but I know her family will be happy about it.
– The Brock Lesnar videos seemed like filler. Telling us his history isn't going to excite people. Most of us know what he's done. We just want him to show up for work more often.
– No more Strowman vs. Corbin matches. They are boring and I don't want to see it again. Separate them when the Superstar Shakeup happens, please.
– If you were hoping for Becky Lynch you were probably disappointed. I guess they'll have "The Man" show up and get arrested next week. You know it's coming since it's right out of the Stone Cold Playbook.
Final Thoughts
That's where I'll end it. Bad Raw with some potential for good things thanks to the NXT guys, but I'm not sure if there is a long-term plan. That's what concerns me.
Let me know what you think of the format of this column, please. I'll do a similar column for Smackdown on Wednesday. Thanks for reading and have a dazzling day! Now they have me doing it!
John Canton
Email: mrjohncanton@gmail.com
Twitter: @johnreport