TJR: WWE Extreme Rules 2015 At A Glance #3 (Apr 19)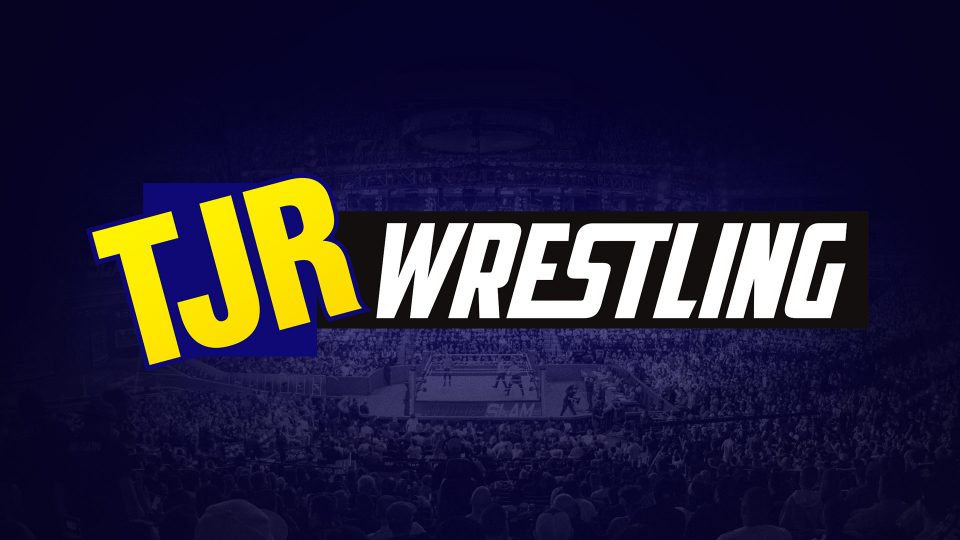 This is the third week of my "At A Glance" blog about the next WWE PPV Extreme Rules, which is set to take place next Sunday on April 26 in Chicago at the Allstate Arena. It's a show that I'm going to and it's my first WWE PPV in Chicago, so I'm excited about that aspect of it. Is it the greatest card possible? No, but that crowd will make it fun.
As a summary for this column, I'll comment on what matches are set, who might win, how the story is going and what other matches might happen too. On the Sundays of the actual PPV I won't be doing it because we'll have the preview up already, so the next "at glance" will be in two weeks.
The breakdown will be for the matches we already know, then the matches I think are going to happen and bring it home with some quick questions about the PPV.
THE MATCHES WE KNOW
WWE Title Match: Seth Rollins vs. Randy Orton
Stipulation: Steel Cage match where Orton isn't allowed to use the RKO.
Rollins and Orton were the main focus of Raw this past Monday. They did a storyline where each man had a match and if they both won then they both got to pick a stipulation for their Extreme Rules match. Then in the main event of Raw it was an "Extreme Decision" segment. Rollins chose to ban the RKO for the match while Orton picked a cage match for the setting.
The cage match setting was picked because Orton thinks there won't be any interference in the match even though we've seen many times where there was interference in cage matches. Apparently a guy that's smart as a heel is an idiot as a face. Remember Cena vs. Wyatt last year? So much interference. When Rollins faced Cena in a cage on Raw there was a lot of it there too. Here's a meme to summarize it. I'm not sure who made it, but I think it's clever.

Moving on from that, Rollins picking no RKO is interesting. My guess is Orton loses in some cheap way and either hits the RKO after the match or is too hurt to do it. They have done a spot during their European matches where Rollins actually hits a RKO on Orton, so they could do that Extreme Rules.
Another factor is Kane. He's turning face. If there's interference, I would assume it's something where teases going after Rollins and instead helps him. Hopefully Rollins vs. Kane is not a WWE Title match at PPV down the road. No offense to Kane, but I just don't want to see it.
This match should get 20-25 minutes with Rollins retaining the WWE Title. Maybe Orton is the one Bray Wyatt is targeting. We don't know, but the result of this match will likely be Rollins retaining in a cheap fashion. Likely Winner: Seth Rollins
US Title Match: John Cena vs. Rusev
Stipulation: Russian Chain Match
After John Cena's hard fought win over Bad News Barrett on Raw, Lana showed up to distract Cena, then Rusev attacked with a chain and it was announced that they would face off in a Russian Chain Match. That left people wondering what that kind of match is.
What's a Russian Chain match? Cena actually explained the rules. Basically it's the same as a Strap Match where you have to touch all four corners in succession while you are chained to the other guy. It's a way for Cena to beat Rusev again without pinning him like he did at WrestleMania. Likely Winner: John Cena
Roman Reigns vs. Big Show
Stipulation: Last Man Standing
Yawn. I'm so sick of this feud. They've already faced off in singles four times in the last few months and it's over 10 times if you count other kinds of matches. That's just on television. They've been wrestling on live events for months too. Due to WWE's lack of top heels, Reigns is still feuding with Big Show although this might be the end of it.
Show announced the Last Man Standing stipulation on Smackdown this week. Hopefully that means the feud will finally be over. Reigns should in a decisive manner while moving on to Rollins next or perhaps Bray Wyatt. It seems like very little chance that Show would win unless Wyatt costs Reigns. Likely Winner: Roman Reigns
Intercontinental Title Match: Daniel Bryan vs. Bad News Barrett
There's some doubt about this match because Daniel Bryan suffered a concussion a few weeks ago that they didn't find out about until last week. He worked tag matches at live events, then another tag in the Smackdown main event and then was sent home Wednesday from the European tour even though he had matches for a few days left. The good news is it's not the neck, but it's still concerning any time Bryan gets hurt because of his injuries last year.
The good news for Bryan is they can keep him out of the ring on Raw and Smackdown if he's not ready. Maybe by next Sunday he'll be ready for a match. If not, they could do some injury angle to give him more time and take this match off the card. Assuming the match takes place, Bryan is the pick because if he's healthy and cleared for action then he's going to have a good run as IC Champion. Likely Winner: Daniel Bryan
Sheamus vs. Dolph Ziggler
Stipulation: Kiss Me Arse Match
This is a surprising one not because the match is happening, but because of the stipulation. After Ziggler showed up to save Neville from a Sheamus attack on Smackdown, Ziggler called him a bully (because men in their mid-30s in WWE talk like kids) and Sheamus said they would have a Kiss Me Arse (Kiss My Ass) match. Ziggler agreed because he just wants to face Sheamus.
It's one of those situations that makes you scratch your head and wonder why they are doing it. WWE probably thinks it's funny. It is mildly funny, but also a turn off for the viewer. Sheamus is probably not going to lose so soon after turning heel, so he'll find a way to win although having the face kiss the heel's ass just doesn't fit the story. Likely Winner: Sheamus
Divas Title: Nikki Bella vs. ???
This is a question mark for now. The assumption is it would be Naomi, but after Paige won the divas battle royal on Raw it also became known that she's going to be off for about a month due to filming a WWE Films Christmas movie with The Miz.
Even though Paige is listed for the match on WWE.com, don't expect it to happen. If they go with Naomi it would be awkward since she just turned heel on Raw, so there would be a dead crowd for two heels. We'll figure it out on Raw most likely. Perhaps Naomi will win the Divas Title for the first time and then she has a ready made feud when Paige gets back in a month. I feel like Nikki will retain, though. Likely Winner: Nikki Bella
THE MATCHES THAT MIGHT HAPPEN
These are the matches that aren't officially announced yet, but are likely to happen based on storylines.
Tag Team Titles: Tyson Kidd & Cesaro vs. Lucha Dragons (Kalisto & Sin Cara)
It's clear that WWE is building up the Lucha Dragons as title contenders. They have looked great on nearly every show since WrestleMania. With no Usos around due to Jey's shoulder, it's a smart move by WWE. The tag champs Kidd & Cesaro lost a handicap match to Orton on Raw as well as a tag match to Cena and Bryan, so hopefully they are booked stronger this week. I expect the champs to retain at Extreme Rules.
Luke Harper vs. Dean Ambrose
They've had some pretty wild brawls in the last few weeks, so a matchup at Extreme Rules would be perfect for them. They could go with a Tables match since Harper drove Ambrose through a table a few weeks ago. I miss when Ambrose was in more high profile feuds, but I assume he would go over. Harper's very good, so their matchup would be entertaining.
FIVE QUICK QUESTIONS
Five simple questions about the show.
Who is the most obvious winner among the announced matches?
John Cena. Seth Rollins is too. I don't see any way for either of those two to lose their matches.
Any idea what Bray Wyatt is talking about in his promos?
Not sure. It will probably be a scenario where he attacks a babyface after a match. I don't know if it's going to be Cena, Orton, Bryan, Ziggler, Ambrose or somebody else. It might be Orton just because I think Rollins will move on to Reigns next and Orton against Wyatt would feel like a fresh feud.
How come there won't be a Miz vs. Damien Mizdow match?
They're doing it on Raw. It was announced on Smackdown. That's because Miz is filming that WWE movie with Paige that I mentioned earlier, so he's likely being taken off the road after Extreme Rules for about one month. The winner gets the rights to The Miz name as if that's valuable. Damien should win.
Since there's only 7 expected matches at this point, does that mean Neville might be in a PPV match?
I'd like to see it. I mentioned before that I think a guy like Stardust would be a really good opponent for him. Even if it's not on the actual PPV they could do it on the Kickoff Show, give them ten minutes and it would probably be good.
Will new babyface Fandango be in a match?
It might be a smart move because it would capitalize on the momentum from his turn. Much like with Neville, they probably have room on the PPV and the Kickoff Show for another match. He would probably get the win to make him look like he's on the right path now.
FINAL THOUGHTS
As I have said in the past, it's not a great card although I like several of the guys in the key matches. Some of the stipulations could be better. For example, Orton/Rollins would be better if it was a Falls Count Anywhere match or something more physical. Cena/Rusev could be better with a more popular stipulation too. Sheamus vs. Ziggler has sleeper potential as the best match, but the stipulation isn't going to get people excited about it. Hopefully Bryan is able to perform at a high level for his match against Barrett.
Best case scenario it's excellent. Worst case is the weak stipulation choices hurt it. It should be a good show that will be helped from the usually hot Chicago crowd, but it's probably not going to be a PPV of the year type of event either.
—
I plan on doing a live Raw Deal on Monday night for the last Raw before Extreme Rules. The WWE crew is back in the US after nearly two weeks in Europe. There should be a PPV preview up on Friday or Saturday. I'll be in Chicago on Friday night for five days (includes Extreme Rules on Sunday as well as Raw in Green Bay on Monday), but we'll still get the preview done. I won't write the recap live, but it may be up within a day or two after the event.
Have a wonderful week and thank you for your continued support of TJRWrestling.
John Canton –mrjohncanton@gmail.com
Twitter@johnreport