TJR: WWE Battleground 2015 At A Glance #2 (June 29)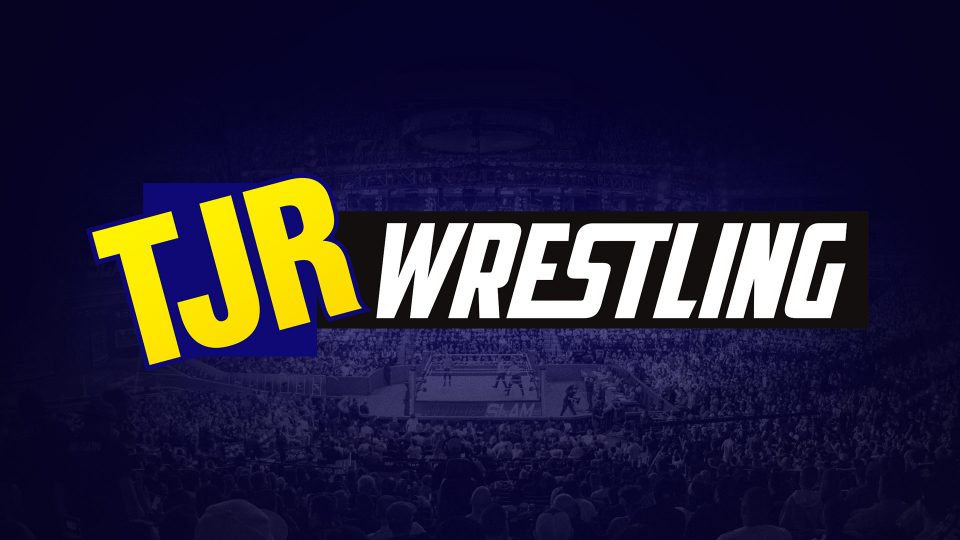 There are three weeks left until WWE's next PPV called Battleground on July 19. It's time to look at the storylines that are in place heading into the show that will be headlined by Seth Rollins defending the WWE Title against "The Beast" Brock Lesnar.
As a reminder for what this column is about, I'll comment on what matches are set, who might win, how the story is going and what other matches might happen too. On the Sundays of the actual PPV I won't be doing it because we'll have the preview up already. Let's get to it.
THE MATCHES WE KNOW
WWE World Heavyweight Title Match: Seth Rollins vs. Brock Lesnar
The story was furthered last week on Raw when a rare sight occurred as Rollins and his reunited Authority buddies beat Lesnar down. It was so rare to see Lesnar attacked like that, but it was good storytelling because it showed that if Rollins had the help of Kane, Joey Mercury and Jamie Noble (now injured with three broken ribs) then maybe Lesnar will lose to Rollins.
Following The Authority attack, some people complained to me about Lesnar looking weak. I don't think that's case. It's no different than any other babyface in wrestling history that had to get beat up in order to try to sell the storyline. It used to happen to The Undertaker when he was in big feuds. Yes, Lesnar has been booked like a dominant beast for a few years, but that doesn't mean he's immune from selling.
Who's the likely winner? I said last week that it's a tough call and I stand by that. I still think Rollins is going to retain, but I feel like it will be a DQ finish with The Authority getting involved. This seems like the main event match for SummerSlam too, although if Sheamus does his MITB cash in that would change things.
Likely Outcome: Seth Rollins loses by DQ, keeps WWE Title

United States Title: John Cena vs. Kevin Owens
It's match three in the series that has been the best feud of the year so far. Owens won the first match, Cena won the second match and then Owens attacked him after it's over. The third match is different because this time around the US Title is on the line. Owens also may be without the NXT Title on July 19 because he's probably going to lose to Finn Balor on July 4 in Japan.
My hope is that Owens gets the win, but I think a DQ finish is very possible as a way to build to a fourth and final match in this series at SummerSlam. If Owens wins it here, then does Cena get a rematch at SummerSlam? I'm not sure if I'd like that. There are a lot of options.
One thing that's for sure is the match will be awesome and I just hope Owens isn't seen as a lesser star if he loses the feud like we've seen with others feuding with Cena.
Likely Outcome: Owens wins by DQ or wins the US Title
Bray Wyatt vs. Roman Reigns
There was no physical interaction with them this week. Instead, Wyatt taunted Reigns from a backstage area where he had "Anybody But You" written on a white wall and Roman left a match with Sheamus to go check it out. WWE didn't want Roman or Sheamus to lose, so they didn't even book a finish. That kind of booking is so damn lazy.
Reigns couldn't find Wyatt on Raw and when he got another cryptic message on Smackdown, he went looking for Wyatt again. That was unsuccessful, so the slow build for this feud continues. It's all about Wyatt trying to get in Roman's head.
I like the idea behind the angle. It's better than a basic heel vs. story and I think if they don't do the usual build where guys wrestle in tag matches to set up a PPV match it will make their matchup more special.
Likely Outcome: Bray Wyatt wins in a cheap manner to force a rematch at SummerSlam
Tag Team Championship: Prime Time Players vs. The New Day
It's the rematch for the Tag Team Titles that the PTPers won a bit too soon for my liking. This should have been built up for a title change at Battleground or even SummerSlam. Perhaps the plan is for them to only have a short reign because The New Day are such a great act and are better with the titles than they are as challengers.
While I like the O'Neil and Young, I think the best babyface team in WWE right now are the Lucha Dragons, so it wouldn't be a bad thing to move the titles back to New Day. For now, I think the champs will retain just because I think a five week title retain would look bad.
Likely Outcome: Prime Time Players retain the titles

Intercontinental Title: Ryback vs. The Miz vs. Big Show
This feud has been very flat. The inclusion of The Miz is weird because he really isn't positioned that strongly as a performer and is only a cheap heel at this point in his career. It would have been fine if they just kept it as Ryback vs. Show because seeing Ryback overcome the giant is a decent enough story.
I'm not that excited about this match. It's not like I'm a hater of any of these guys. I'm just tired of triple threat matches at pretty much every PPV. I'd be surprised if Ryback lost the title so soon after winning it.
Likely Outcome: Ryback retain the IC Title
Those are the five announced matches so far as we head into this week's Raw.
THE MATCHES THAT MIGHT HAPPEN
These are the matches that aren't officially announced yet, but are possible based on current storylines.
Sheamus vs. Randy Orton – There wasn't any progression in this rivalry because Orton was on vacation last week and was posting all kinds of pics with his girlfriend on social media as well. I figure this match will still happen at Battleground because they have three weeks to set it up. Sheamus has won some matches on TV the last few weeks after winning the Money in the Bank briefcase, so hopefully he wins this match too.
Dean Ambrose vs. Kane – It's just a rumor at this point. The match was done on Raw last week with Kane beating Ambrose with a Chokeslam after Rollins interfered, so it makes sense for Ambrose to get his win back.
The main event of Raw this week is Rollins and Kane against Reigns and Ambrose, so it could lead to something between them. If the match happens then Ambrose should go over. There's no reason for Kane to win, especially if this leads to Kane turning face in the near future.
Divas Title: Nikki Bella vs. ??? – There's still no clear direction for a Divas Title feud. Paige won't be on Smackdown for the next few months because she's got Tough Enough duty on Tuesdays, so they can only build her rivalry with Nikki on Raw. The only other babyface diva on the main roster is Natalya. There's a possibility Charlotte gets called up to the main roster, but that's no sure thing. It's hard to guess what they might do because it feels like WWE doesn't care to do much with the divas anyway.
That's eight possible matches if you count the five official matches and the three rumored matches. Most PPVs rarely have more than eight matches.
FIVE QUICK QUESTIONS
Five simple questions about the show.
Will Sheamus cash in Money in the Bank briefcase at Battleground?
There's a possibility of it because if WWE wanted to go a different direction for SummerSlam then Sheamus could leave Battleground with the WWE Title after a cash in. Then you could either do Sheamus vs. Lesnar for the WWE Title and then Rollins as a face vs. Triple H (that's a rumor) or a triple threat with Sheamus vs. Lesnar vs. Rollins. There are a lot of possibilities with the MITB briefcase.
What champion(s) is most likely to lose their title?
It's a tossup between Cena's US Title and the Prime Time Players Tag Team Titles because I think both are possible. I guess Nikki Bella could lose her Divas Title although there's a chance that she holds it until September to break the title reign length held by Paige.
Since they mention Roman's daughter, will they mention Bray's kids?
Wyatt has two kids, but I doubt they are mentioned at all. They are only mentioning Roman's daughter because Bray is a heel that is using her to get Roman angry.
Will Dolph Ziggler be in a match?
As of right now it feels unlikely. Maybe Rusev will be ready for SummerSlam because the early reports were it would be a two month injury, so he should be good to go by then. There aren't many other options for Ziggler.
What match will be the longest?
It will be either Rollins/Lesnar or Cena/Owens. Those are the two most important matches on the show. I'd guess Rollins/Lesnar for that one.
FINAL THOUGHTS
The good thing about five weeks between PPVs is there's a lot of time to build up the stories. The bad thing is sometimes the TV shows are flat because there's not enough storyline progression week to week. There just wasn't a lot of build to some of these feuds in the last week.
I think by the time we get to Battleground it will be a well built show with a very good lineup in terms of quality matches. Whether the stories are great or not, I have my doubts about that, but I'm hoping the storyline progression picks up in the next three weeks.
Have a wonderful week and thank you for your continued support of TJRWrestling.
John Canton –mrjohncanton@gmail.com
Twitter@johnreport