TJR: WWE Battleground 2015 At A Glance #1 (June 21)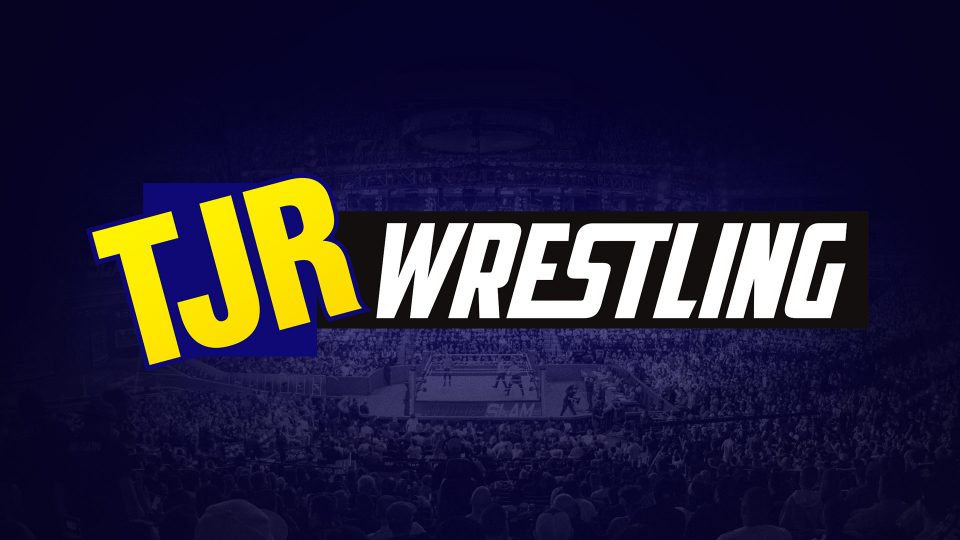 It's time to bring back the "At a Glance" column that I started doing in April and then it went away. The reason it went away is because WWE had PPV style events on May 17, May 31 and June 14. That meant it was really busy for me every other weekend with previews and reviews to do. I just didn't feel like it was worth the time to go over the stories for these rivalries that felt rushed.
Since there are five weeks between Money in the Bank and Battleground, that means I can write this four Sundays in a row and I'm happy to bring this column back.
As a reminder for what this column is about, I'll comment on what matches are set, who might win, how the story is going and what other matches might happen too. On the Sundays of the actual PPV I won't be doing it because we'll have the preview up already.
Battleground takes place on July 19 in St. Louis (go Rams). Here's a look at the matches that have already been announced.
THE MATCHES WE KNOW
WWE World Heavyweight Title Match: Seth Rollins vs. Brock Lesnar
Lesnar returned on Raw as a surprise to Rollins although it was leaked online days before the appearance. It's great that Lesnar is back because there's really nobody else like him and now that he's in a babyface role. Fans want to see him destroy the cheap heel champion Rollins, who apparently has very few allies left because his ego is out of control.
Here's a summary of their history: They were part of a triple threat with John Cena at the Royal Rumble that was one of the best matches of the year that ended with Lesnar pinning Rollins. At WrestleMania 31, Rollins pinned Roman Reigns after cashing in the Money in the Bank briefcase, which cost Lesnar the WWE Title. A match was advertised the next night on Raw, but never took place and Lesnar ended up suspended because of his vicious attacks on random people. Now he's back after a few months off since he's on a part time contract.
I'm not sure how the match is going to go. I don't think Lesnar is going to win back the WWE Title because that's been done and it's probably better to put the title on a full time wrestler. A situation that is very possible could see Sheamus cash in on them during their match or after their match, which would lead to him feuding with Lesnar afterward. There are also rumors of Rollins turning face soon although that's far from a sure thing.
The build should be great. Paul Heyman will be fired up in his promos and it'll be different to hear him as an advocate for a face. I expect a great match too. They're awesome performers that showed in the Rumble match that they can really do some special things together if given the chance.
Who's the likely winner? Tough call. For now I'll say Rollins finds a way to retain whether it's by DQ or some kind of cheap finish. I just don't see Lesnar winning the WWE Title here. Something may happen to necessitate a rematch at SummerSlam or Sheamus leaves with the gold to set up a new feud. Likely Winner: Seth Rollins
Roman Reigns vs. Bray Wyatt

The match was set up when Wyatt attacked Reigns during the Money in the Bank match on Sunday. Then Wyatt followed it up by taunting Reigns by doing a promo where Wyatt held a picture of Roman with his daughter.
I think adding the personal factor of Wyatt using the photo of Roman's daughter will make this seem like more than a typical heel vs. face feud. There will be more of a reason to support Reigns (from a fan perspective) because this evil Wyatt dude is messing with his family. It's not the kind of story that WWE does that often, so hopefully they find a way to make it entertaining.
If they have matches at Battleground and SummerSlam then I think Wyatt should win the first match and Reigns should win the second one. Likely Winner: Bray Wyatt
That's it for announced matches. With four more weeks of TV there's plenty of time to build up other matches.
THE MATCHES THAT MIGHT HAPPEN
These are the matches that aren't officially announced yet, but are possible based on current storylines.
United States Title: John Cena vs. Kevin Owens – Owens did an interview this week saying he wants a shot at the US Title for their third match, so it's likely going to happen. Considering how awesome their first two matches were, I have no problem seeing it again. I really hope Owens wins.
Sheamus vs. Randy Orton – They interacted before Money in the Bank and after the PPV, so it's probably going to lead to a match at Battleground. Their matches are usually pretty boring. I'm not sure the crowd is going to care about seeing it again. Sheamus should win since he's the MITB briefcase holder.
Intercontinental Title: Ryback vs. The Miz vs. Big Show – This match is very likely after it was set up at MITB when The Miz attacked them during their IC Title match. Miz beat Big Show by count out at Raw, so that is WWE's way of justifying him being in the title picture. I think Ryback should retain.
Dean Ambrose vs. Kane – This match is just a maybe because Ambrose should be on the card in some capacity. There was a backstage promo on Raw with Ambrose and Kane where Dean tried to fire him up since he has gone soft as a suit wearing Authority member. I'd rather see a guy like Bad News Barrett finally get elevated to face Ambrose.
Tag Team Championship: Prime Time Players vs. The New Day – Champions usually get rematches when they lose titles, so this one makes sense. If they did the title match on television before Battleground then perhaps Luke Harper and Erick Rowan can step up as the challengers.
Divas Title: Nikki Bella vs. ??? – The big tease is that Paige is going to get some friends to help her deal with the Bellas and the expectation is that it might be Charlotte from NXT. Perhaps Sasha Banks, Becky Lynch and Bayley will be there too so that they make a big splash with four NXT girls on the main roster. That way it can be a feud against the heel divas on the main roster. For now we don't know what the match might be, but they should be represented on the show somehow.
That's eight total matches if they choose to do all of them. Some talented guys would be left off like Dolph Ziggler, Neville, Cesaro, Bad News Barrett and others, but it's hard to fit them all. That's usually the limit on number of matches for PPV like events.
FIVE QUICK QUESTIONS
Will any matches have stipulations?
Probably. There's nothing that obvious right now, but usually there's a gimmick match or two on most PPVs. Perhaps they will shy away from them this time around because Elimination Chamber and Money in the Bank were both gimmick heavy shows.
Can Owens and Cena have an even better match the third time around?
It's going to be difficult, but they might be able to top themselves. I think their match at Money in the Bank was phenomenal and the best WWE match of the year so far. I'm not sure how they are going to top it although if they were to have a Street Fight where they can use weapons that would make it feel different from their other matches. They're well on their way to having the Feud of the Year in WWE so far.
Will Brock Lesnar be pinned at Battleground?
Lesnar hasn't been pinned since April 7, 2013 at WrestleMania 29 when Triple H beat him. That should not have happened, by the way. I think there's a small chance that Lesnar gets pinned, but I think the most likely scenario is a DQ ending or that MITB cash in finish I mentioned with Sheamus leaving as WWE Champion. I doubt Lesnar gets pinned especially since he's working SummerSlam too.
Should Sheamus defend the Money in the Bank briefcase in a match?
No because it's not a title. I get asked that question every year regarding the MITB briefcase. I get why people ask it, but I don't think they should ever do it. He won it and he shouldn't have to defend it.
Should Nikki Bella lose the Divas Title to one of the NXT girls that gets called up?
Yes. I think it should be Charlotte. That's a good way for her to make a big splash. I'm tired of seeing Nikki vs. Paige matches. I know people think Nikki's going to hold it for three more months to break AJ Lee's Divas Title record, but I hope not. This reign has been boring. End it soon.
FINAL THOUGHTS
I'm really excited for Lesnar vs. Rollins for the first time ever and the potential Cena vs. Owens match for the third time. Reigns vs. Wyatt isn't that bad either because it feels fresh. The rest of the potential lineup is pretty average after that. WWE has to do a better job of building up midcard heels. I say it all the time, but the roster is loaded on the face side and hurting in terms of heels, so there needs to be a big turn in the near future to balance things out.
I really like that there's five weeks between PPV events. Four weeks is usually the norm, but after three events in a 28 day span this is definitely a nice break.
—
I plan on doing a live Raw Deal on Monday night and I hope we get to hear from Paul Heyman with Brock Lesnar because they're advertised for the show. It's been a while since we've heard a Heyman promo, so I'm looking forward to that.
Happy Father's Day to all the dads out there and I hope you all have a wonderful week. Thank you for your continued support of TJRWrestling.
John Canton –mrjohncanton@gmail.com
Twitter@johnreport