TJR Blog: WWE Extreme Rules 2015 At A Glance #1 (Apr 5)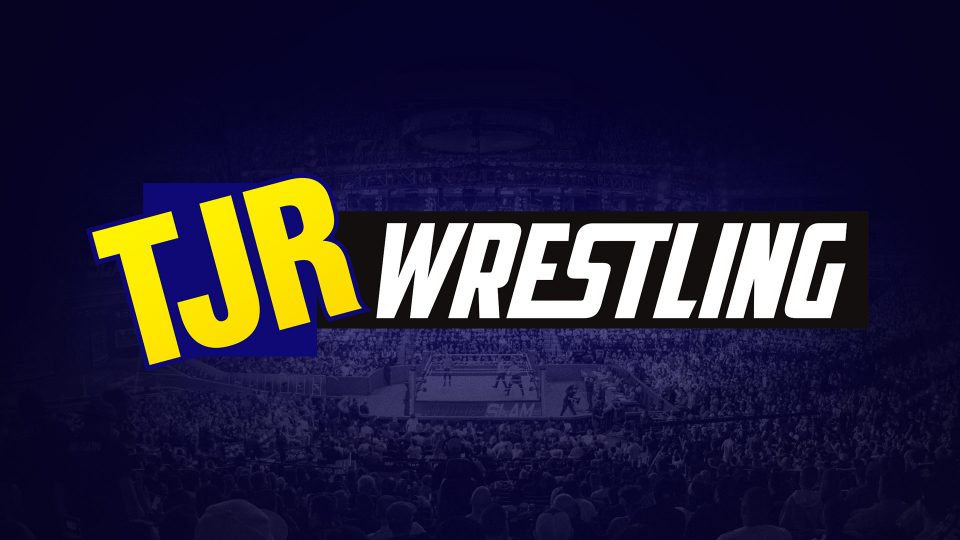 The next WWE PPV is called Extreme Rules on April 26 in Chicago, Illinois at the Allstate Arena. It's a city known for some of the best crowds that WWE regularly visits. In my opinion they've taken over as the best crowd especially in the last few years. It's why WWE gives them a PPV pretty much every year as well as multiple TV tapings too.
What I want to do here at TJRWrestling is try to do a post every Sunday or Monday looking ahead at whatever PPV is coming up next. I'll try to do it weekly just by commenting on what matches are set, who might win, how the story is going and what other matches might happen too. Easy to understand, right? Let's get to it.
There are only two matches that we know for sure right now with three more weeks of TV to build them up.
THE MATCHES WE KNOW
WWE Title Match: Seth Rollins vs. Randy Orton
It's not confirmed on WWE.com right now, but it's a go. They had a really good match at WrestleMania where Orton won clean, which made sense because it sets up a major match with Rollins now holding the WWE Title. The story goes all the way back to November, so it's easy to root for Orton in this one. Their WrestleMania match went about 14 minutes and definitely left us wanting more. They might get those extra ten minutes here.
What will be interesting is what stipulation they have because normally Extreme Rules has matches with stipulations on them. A "Last Man Standing" match could work because it would be a way for Rollins to win without pinning Orton if they wanted to do the match again. They could just go for an Extreme Rules match with weapons allowed too.
Rollins will win although it may not be by pinfall and it may not be clean either. It would be a major shock if he lost the WWE Title before SummerSlam when he's expected to face Brock Lesnar in a huge WWE Title match. Likely Winner: Seth Rollins
US Title Match: John Cena vs. Rusev
It's round three for Cena vs. Rusev. The match was confirmed on WWE.com after Smackdown this week. Cena was out there saying he was going to be a fighting champion, then Rusev wanted another shot at the title he lost and Cena will give it to him.
Their last two matches didn't have a stipulation, so this one definitely will because again it fits the theme of the card. Perhaps they can do some kind of flag match or something else to play up the America vs. Russia storyline. Flag matches are pretty boring, so it would be better if they tried something else. Likely Winner: John Cena
THE MATCHES THAT MIGHT HAPPEN
There isn't anything else on the card confirmed at the moment. However, there are several feuds that were set up or furthered during Raw and Smackdown in the last week. I won't put "Likely Winner" for these because they are purely speculation at this point.
Intercontinental Title: Daniel Bryan vs. Bad News Barrett
Bryan faced Sheamus in the main event of Smackdown. Barrett was doing commentary on the match. With Bryan out on the floor and the ref looking at Sheamus, Barrett nailed Bryan with a Bull Hammer elbow show to knock him out. Since Barrett is the former IC Champion, it makes sense that he is the next guy in line at a title shot. Sheamus could be a part of it too. Bryan vs. Barrett in singles seems like the better choice, though. I doubt Bryan would lose his title so soon after winning it.
Sheamus vs. Dolph Ziggler
Both of these guys could be in the IC Title match, but I get the feeling that they won't do another multi-person IC Title match right after doing a 7 man ladder match at WrestleMania. Since Ziggler was attacked by Sheamus on Raw it could lead to a match between the two. Expect Sheamus to get the win if they face off because he's a new heel that will likely win a lot of matches to re-establish him as a top guy.
The Miz vs. Damien Mizdow
This one seems like a lock. I'm not sure if the plan is to keep calling him Mizdow for very long, but what they could do is say that if Mizdow wins then he gets to go back to the Sandow name to "win" his freedom so to speak. They could hold off on that, though.
This is a feud that could lead to two or three PPV matches, so having the heel Miz get the win is the smarter move for what would be their first match in a series. I'm looking forward to this one because I'm a huge Sandow fan. He deserves a big break. What may prevent multiple matches is that Miz is going to film a WWE Christmas movie with Paige soon, so they may only get one match out of it.
Divas Title: Nikki Bella vs. Naomi
Naomi got the win in the six divas tag on Raw and also beat Natalya on Smackdown in a short match. It appears as though she is next in line for a Divas Title shot.
My feeling is that Nikki will retain the title in their match, but Naomi will be booked in such a way that she's a top contender as well as a future Divas Champion. I think Charlotte will get called up to the main roster the night after Extreme Rules and she'll beat Nikki soon after to win the title.
Luke Harper vs. Dean Ambrose
At WrestleMania, Harper gave Ambrose a Powerbomb on a ladder to take him out of the match. At Smackdown, Harper put Ambrose through the announce table. It looks like they are on a collision course that could lead to a match at Extreme Rules.
Prime Time Players vs. The New Day
There was a promo on Smackdown where the PTPers (Titus O'Neil and Darren Young) ripped on The New Day trio of Kofi Kingston, Big E and Xavier Woods. All of them were busy tweeting some insults at the others too. It might be leading to The New Day turning heel very soon and the PTPers look to be in a face role again, so the feud makes sense. Whether that leads to a PPV match isn't known right now. This one is just a maybe as a possibility.
FIVE QUICK QUESTIONS

It's a simple Q&A just based on thoughts in my head regarding people not in current storylines or matches announced at this point.
Who will Roman Reigns face?
It's tough to say right now. It might be Big Show, Kane or possibly Bray Wyatt. There really aren't a lot of strong heels in WWE right now.
Is Bray Wyatt's ankle okay?
We don't know for sure. He hurt it before WrestleMania, worked his match with Undertaker without any visible problems and should be okay going forward. It's unknown what his direction will be.
Will Neville have a match on the show?
I hope so, but it's hard to say at this point. If they want him to come off like a big deal soon after his debut then they will put him in a feud. A feud with somebody like Stardust could be a good way to get him on the right track.
Are the Lucha Dragons next in line for a Tag Team Title match?
They might be. It would be a great match as well as an excellent showcase for Kalisto. Since Jey Uso has an injured shoulder The Usos probably won't be able to do it. None of the other teams are really over to be in that spot.
Is Brock Lesnar scheduled to be there?
At this point he is not as far as we know. The current storyline is that he's suspended, so WWE can say he's gone for three or four months before bringing him back before SummerSlam to face Rollins.
Final Thoughts
That's two top matches that are pretty much set, four more that are likely, then several others that are possible and it could be a 8 or 9 match show with something going on the pre-show. Most PPVs get 7-8 matches.
This isn't going to be a show that most would consider a major show, but there are a lot of talented people in these potentials and the hot Chicago crowd will probably add to the atmosphere to make it an enjoyable PPV experience.
My interest in this show is pretty high because I plan on being there and it'll be my first time at a Chicago wrestling event. I've been to the city before, but not for wrestling. I'm excited about it.
—
That's all for now. How did I do? Let me know in the comments below because I'm still trying to figure out a format and see what works. It was pretty easy to write. I was aiming for anywhere from 1200 to 1500 words and it's nearly at 1500, so I hit my target.
I won't be writing the Raw Deal live on Monday night because I'll be watching the college basketball final (go Wisconsin). I'll get the Raw Deal posted either late Monday night or early Tuesday.
Have a wonderful week and thank you for your continued support of TJRWrestling.
John Canton –mrjohncanton@gmail.com
Twitter@johnreport