TJR Blog: Live Thoughts From WWE NXT Takeover Toronto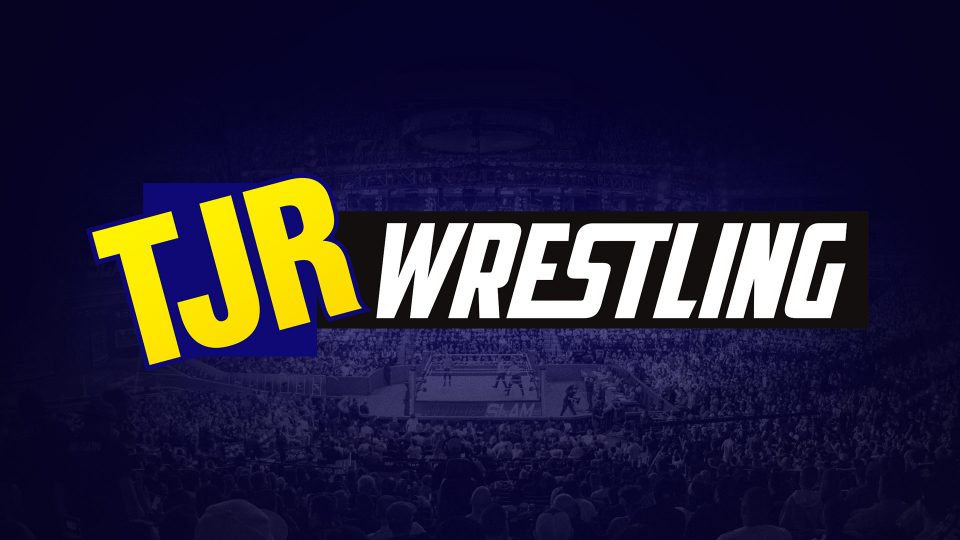 I attended the WWE NXT Takeover Toronto event at the Air Canada Centre last night. It was a lot of fun with an energetic crowd and a mix of WWE's future matched up with several veterans that put on entertaining matches all night long.
I am still in Toronto awaiting Survivor Series tonight, so it's tough to find time to watch the show and write the detailed review that I usually do. I'll probably get around to that on Tuesday or Wednesday. For now, I just figured it would be a good idea to put together some thoughts on the show in point form notes from my perspective.
I'm in the right place. #NXTTakeoverpic.twitter.com/51nIDyT6CC

— John Canton (@johnreport) November 19, 2016
Our seats were pretty good. It was section 121, row five, which meant five rows off the floor. We were in the back corner of the arena with a full view of the entrances and could see the action on the screen above the ring.
Pre-Show Notes
– There were two matches taped in the pre-show. I'm not going give results because it's going to air on NXT this Wednesday. All I'm going to say is the crowd was excited to see several performers and the reactions to them set the tone for the night.
Bobby Roode defeated Tye Dillinger
– They aired the video package a few minutes before the 8pmET start time, so we assumed it was up first. A choir was set up on the stage and we knew that meant it was time for Roode's "Glorious" entrance. It was so fun to see that entrance live. Most of the crowd was singing the song. I was too.
– Both guys were loved by the crowd since they are from southern Ontario. We like when our local talent turn out so well. The "10" chant for Dillinger was really over. It was so over that we chanted "10" during most of the ref counts in other matches. I'm sure some fans don't like that, but I thought it was funny.
– I'm not surprised that Roode went over clean. He's still pretty new in NXT and likely going to be a main eventer. A win would have helped Dillinger a lot, but I think he benefitted just from being in a featured match like this. I'd love to see the rivalry continue as well. Without seeing the broadcast, I thought it was a match in the four stars out of five range.
Authors of Pain defeated TM-61 to win the Dusty Rhodes Tag Team Classic
– The crowd reactions for this match were the worst of the five matches, but that didn't mean it was a bad match.
– No surprise that the Authors of Pain won the tournament. I think they're going to the be the next Tag Team Champions although it will be a few months for that to happen. WWE knows they have value as a power tag team and they are being pushed in a strong way.
– I was impressed by the offense from TM-61. They showed a lot in terms of busting out some high risk maneuvers and simply working well as a tag team. The dive off the apparatus that holding the Paul Ellering cage was especially impressive.
Johnny Gargano & Tommaso Ciampa (#DIY) defeated The Revival to win the Tag Team Titles in a 2/3 Falls Match
– Wow. What a classic. I love tag team wrestling and this was one of the best tag team matches I've ever seen…especially in person. The atmosphere for the match was great with the crowd buying into the nearfalls for both teams all night long.
– There was just so much about this match that I loved such as all the times the heels Dawson & Wilder would cheat. Then there were those chop blocks to Gargano's knee, which is a nod to what this feud was about in the past with Gargano selling the knee injury so well.
– The finish was built up so well. I loved the visual of Gargano & Ciampa making the champs tap out at the same time. There was a moment where Dawson was grabbing the hand of Wilder to prevent him from tapping and then they tapped at the same time. The crowd went wild for it.
– This title change and crowd reaction shows why it is so important to build up teams for a long time to give them meaningful wins. The crowd is going to care more if you can have a moment like that instead of some sudden change with two guys that are thrown together. The #DIY guys teamed up for over a year to reach this point and they got it done.
– In terms of star ratings, it's nearly a five star match. I will see when I watch it on the Network and get a chance to write about it.
Asuka defeated Mickie James to retain the NXT Women's Title
– Prior to this match, some WWE person handed out Asuka masks to people at ringside to hold up. It was not like fans brought them. I know that's how it looks on TV, but they were given the masks.
– I was very excited about this because Mickie's return to WWE is something I have wanted to see since she was released six years ago. I loved the outfit by Mickie because she wrestled in the bell bottoms for a lot of her WWE career, so it was good to see her bring that back.
– There were chants for both women. I didn't join in on the "Asuka's Gonna Kill You" chant, but a lot of fans were supporting her. Mickie got a lot of support with some fans singing the "Mickey you're so fine" song even though it was a song about a guy for many years ago. Oh well. It showed the crowd was into it.
– They wrestled a physical match with good psychology. I liked the bit where they opened the ropes for eachother to get in the ring and Asuka was a bit heelish. She needs to be more of a heel although the crowds don't like booing her. I thought it was impressive that Mickie took a German Suplex on the floor. That wasn't an easy bump.
– I'm not surprised by Asuka winning the match. She's going to be around long term and probably put over Ember Moon for the title at some point either in January or April.
– Mickie was emotional at the end of the match. It was a big moment for her and I'm glad the crowd helped make it feel special for her. Hopefully she is back on WWE TV again soon.
Samoa Joe defeated Shinsuke Nakamura to win the NXT Title
– What an amazing feeling being there live for a Nakamura entrance. He was joined on the stage by several people playing his theme song on the violin and there were more of them in the ring. A lot of fans were holding cellphones in the air to take photos and videos of the entrance. It's such a unique thing that is so cool to witness in person.
– I liked the psychology of the match with Joe working on the knees of Nakamura for much of it although I think Nakamura could have sold it better when he was making his comeback with knee strikes. I know Nakamura is a great worker. I just wish he would have sold better. That's all.
– The title change surprised me because I figured Nakamura would hold it for a few more months at least and then drop it to Roode. I know there's a Japan NXT event coming in December, so perhaps they did a title change here so that Nakamura can win it back there. That's just something to keep in mind.
– One thing I didn't like was a "Chris Benoit" chant when Samoa Joe applied the Crossface. Apparently it did get picked up on the broadcast briefly. There were only a few people doing it and I know a lot of us just booed to try to drown them out.
– Even though the title change surprised me, I thought it was a strong win for Joe. He hit the low blow, then the slam onto the steel steps outside the ring and the Muscle Buster ended it. I said to my buddy Steve "he's gonna kick out" referring to Nakamura and he didn't.
– I hope this means Nakamura is on the main roster soon. Whether it's as soon as this week or a debut at the Royal Rumble, there's really nothing more for him to do in NXT. The main roster could use his star power immediately whether he's on Raw or Smackdown.
Final Thoughts
I had a great time at NXT Takeover Toronto. The crowd was into every match, every match was competitive and I think the tag title match was one of the best of the year. There were a lot of memorable moments as well.
Is it the best Takeover ever? I don't know. I think Brooklyn 2015 is the best one and the one from Dallas earlier this year was amazing too. This was till an excellent show and I think it's unlikely that Survivor Series will be able to top this event.
Once again I'll have a full review of this show and Survivor Series up on TJRWrestling later in the week.
Thanks for reading.