The Top Ten Wrestling Stories of the Week 5/8: WWE MITB Matches Happening Simultaneously, AEW Live, AJ Styles Returns, More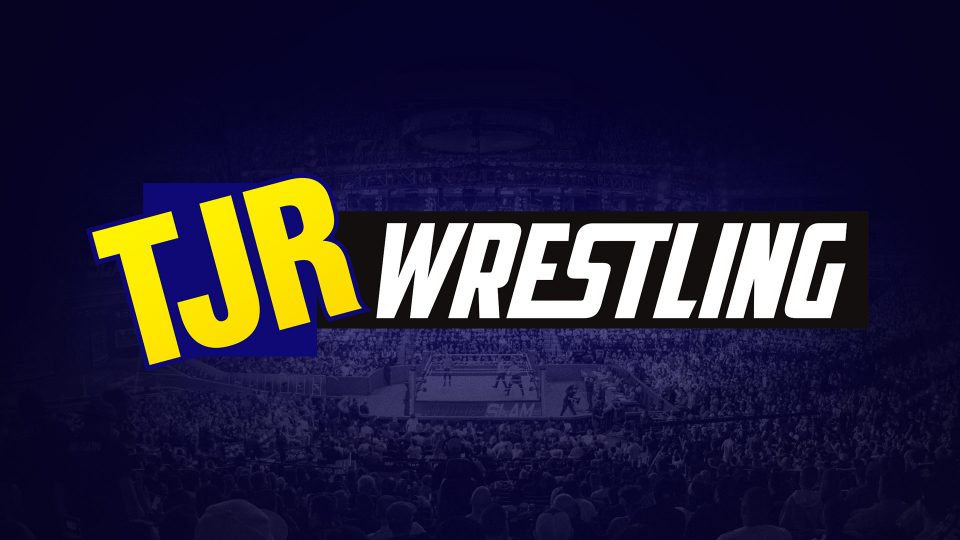 Welcome back TJR readers. Did you spend all day Friday sewing a Doink face mask and miss Smackdown? Perhaps you spent all day Monday trying to figure out how to get on the roof of WWE headquarters to steal a briefcase. Worry not, for I have returned with another edition of The Top Ten Wrestling Stories of the Week to catch you up.
10. "The Quest for Lost WWE Treasures" to Debut on A&E
A new WWE themed program is set to debut on A&E very soon. "The Quest for Lost WWE Treasures" will see Triple H and Stephanie McMahon lead a group to try to find lost WWE collectibles. Ten episodes have been ordered for the series at this time, which promises to have McMahon and Triple H traveling all across the country in an attempt to retrieve these lost items. This show will also be unique as it will be the first time that Triple H tries to unbury something. (TJRWrestling)
9. MVP Begins Mentoring Shane Thorne and Brendan Vink
Last week on RAW, MVP was shown backstage with the NXT team of Shane Thorne and Brendan Vink. MVP stated that he had an eye for talent and challenged Cedric Alexander and Ricochet to a rematch with Vink and Thorne. This week that match occurred with Vink and Thorne getting the surprise victory over Alexander and Ricochet. MVP did not accompany Vink and Thorne to the ring, but was shown with them during a backstage segment before the match. If MVP is starting to create a faction of wrestlers then we should probably all be concerned, as the last time MVP got a crew together a cruise ship got robbed. (TJRWrestling)
8. Adam Cole Retains NXT Championship Against Velveteen Dream
Adam Cole's historic NXT title reign continued this week, as he defeated Velveteen Dream to retain his title. During the match, Dream had Cole pinned for the three count, but the referee was incapacitated and could not count the fall. Cole has now held the NXT championship for over 340 days, making him the longest-reigning NXT champion ever. After the match Adam Cole declared himself the greatest NXT champion, stating that the title should be renamed to the "Adam Cole Championship." Naming championships after famous wrestlers who have held them is an interesting idea, although if that was the case the WWE Heavyweight, Tag Team and Intercontinental Titles would all probably be referred to as the Triple H Championships. (WWE)
7. WWE Selling Face Masks for Charity
If you have been concerned on how you were going to show both your WWE fandom and adhere to proper safety precautions, then I have some good news for you. WWE has started selling face masks on WWESHOP. The masks feature a number of past and present superstars, with all the proceeds going to the charity Americares. The masks are only available for presale at the moment, with them not being available to be shipped until June 1st. What is another month of risking yours and everyone else's life by not wearing a mask though, for the chance to rep a sweet Kane face mask in June?
Be A Superstar! #WWE is proud to offer face masks that are comfortable, breathable and compatible with the CDC's guidance for non-medical face coverings. 100% of the net proceeds from your purchase goes to support @americares. Available now at #WWEShop!https://t.co/P6XGPkXrqxpic.twitter.com/zCJBbmy5mF

— WWEShop.com (@WWEShop) May 4, 2020
6. Brodie Lee to challenge Jon Moxley at Double or Nothing
Jon Moxley's challenger for the AEW Heavyweight Championship at Double or Nothing on May 23rd was announced this week. After Moxley defeated Frankie Kazarian on Dynamite this week, the Dark Order came to the ring and attacked Moxley. Brodie Lee then came down and challenged Moxley for the title, before the Dark Order continued the attack. Moxley and Lee both have history with each other, as they faced each other many times in the WWE as members of The Shield and Wyatt Family. This will now be the third AEW PPV in a row in which the heavyweight title match was contested between two former WWE superstars. Perhaps if Curtis Axel can now just get signed by AEW, he will get the chance to be in the main event of their next PPV. (TJRWrestling)
5. Jimmy Uso Out With A Knee Injury
Smackdown's tag team roster took a big hit this week, as it was reported that Jimmy Uso will miss between 6 to 9 months due to a knee injury. Jimmy reportedly suffered the injury during the Triple Threat Ladder Match that took place at WrestleMania 36. Jimmy, who is married to WWE Superstar Naomi, has won the WWE Tag Team Titles an impressive six times with his brother Jey Uso. It is unclear what Jey will do now in Jimmy's absence, although Uber driver seems unlikely. (TJRWrestling)
4. AEW Resumes Live Tapings
AEW Dynamite was recorded live this week from Daily's Place in Jacksonville, FL. No actual fans were in attendance, but multiple wrestlers and staff members were in the crowd for the show. Every person present was tested for Covid-19 before being allowed to enter the building, with every person who was tested, testing negatively. By returning to live tapings AEW can now properly build towards Double or Nothing on May 23rd, as well as bring in a fresh bunch of WWE castoffs that they can immediately push to the main event. (TJRWrestling)
#AEWDynamite is live tonight on TNT at 8pm ET/7CT! I've tested negative for COVID as have all wrestlers & staff here, we're taking best precautions possible & it'll be a great show with the debut of Matt Hardy teaming w/ Kenny Omega v. Jericho & Guevara, + @JonMoxley v. Kazarian! pic.twitter.com/Kh56Drk5I4

— Tony Khan (@TonyKhan) May 6, 2020
3. AJ Styles Qualifies for Money in the Bank Ladder Match
A Gauntlet Match was held this week to determine who would take Apollo Crews spot in the Money in the Bank Ladder Match. Crews had to be removed in the match after suffering a storyline knee injury last week during a match against Andrade. AJ Styles returned to RAW defeating Humberto Carrillo to win the match. Styles will now go on to compete in the MITB Ladder Match this Sunday. Styles had been absent since getting buried alive by the Undertaker in a Bone Yard Match last month at WrestleMania 36. Styles will now attempt to be an inspiration to every wrestler who has ever been buried by WWE, and climb the corporate ladder anyways. (TJRWrestling)
2. Both Money in the Bank Ladder Matches to Occur Simultaneously
It was confirmed on Smackdown this week that both the Men's and Women's Money in the Bank Ladder Matches will take place Simultaneously. The match will start at the bottom of WWE's Corporate Headquarters in Stamford, Connecticut, with the winners being the first man and woman to retrieve their respective briefcase from the roof of the building. This match was reportedly already taped weeks ago, with it being unknown at this time if they will show the entire match at once or show parts of it throughout the night. Having twelve men and women all competing at one time has the potential to either be fun and interesting, or look like a typical trip to Walmart on a Saturday. (TJRWrestling)
Your 👂👂 don't deceive you.

For the first time ever, the Men's and Women's #MITB Ladder Matches will be happening SIMULTANEOUSLY! #SmackDownpic.twitter.com/iF4abSludy

— WWE (@WWE) May 2, 2020
1. Money in the Bank to Take Place This Sunday
Gentlemen, have you completely forgotten that this Sunday is Mother's Day? Are you tired of getting the women in your life flowers year after year? This year give your mother or wife something she will truly enjoy; over three hours of wrestling action! Money in the Bank is set to take place this Sunday at 7PMET on the WWE Network. So for the mere price of $9.99 or absolutely free for new subscribers, you can give your wife the perfect Mother's Day Gift to guarantee that she will socially distance herself from you in the bedroom for the foreseeable future. (TJRWrestling)
That will conclude another edition of The Top Ten Wrestling Stories of the Week. As always, if you like what I do, please follow me on Facebook and Twitter @BackseatBookers and listen to my podcast The BackseatBookers (Please be aware that it is explicit as just like the ladder matches, I can use two swear words simultaneously as well.)