The Top Ten Wrestling Stories of the Week 5/22: Shad Gaspard Tragedy, AEW Double or Nothing, Gulak Leaves WWE, More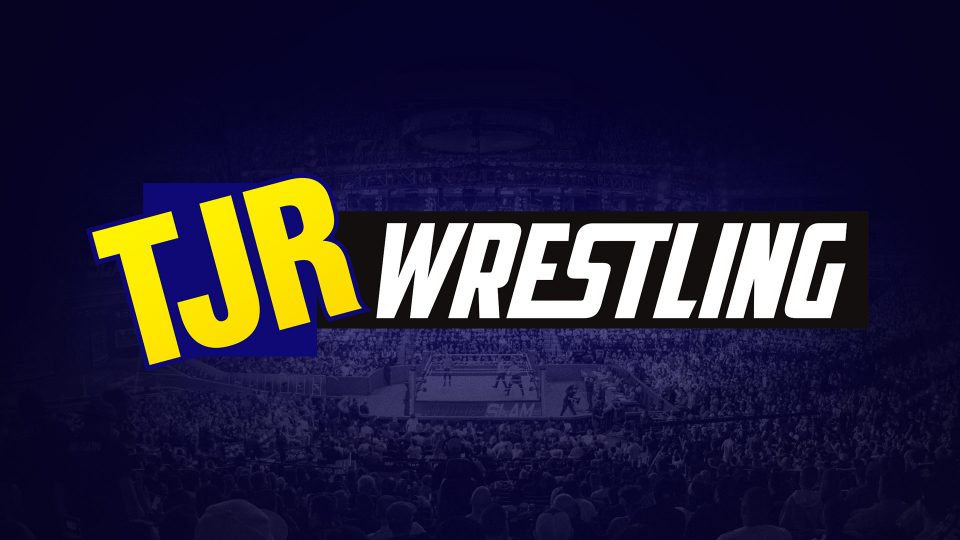 Welcome Back TJR readers! Did you spend all day Friday planning a baby shower for Becky Lynch and missed Smackdown? Perhaps you missed RAW after finally saying enough is enough, and locking yourself in your room until 2021. Worry not, for I have returned with another edition of The Top Ten Wrestling Stories of the Week to catch you up.
10. First Match for NXT: In Your House Set

The first big match for NXT: In Your House on June 7th was announced this week. Last month on NXT, Karrion Kross attacked Tommaso Ciampa during a backstage segment. Ciampa came down to the ring this week on NXT, after Kross was victorious in his match against Liam Gray. Ciampa welcomed Kross to NXT, before officially challenging him to a match at NXT: In Your House. So far, there's no address to mail in your entry for Todd Pettengill to pull your name to win a house.

IT'S OFFICIAL: @NXTCiampa vs. @WWEKarrionKross (w/ @Lady_Scarlett13) at #NXTTakeOver: In Your House! #WWENXTpic.twitter.com/xDqEsbMcJq

— WWE NXT (@WWENXT) May 21, 2020
9. WWE Intercontinental Championship Tournament Begins
After Sami Zayn was stripped of the WWE Intercontinental Championship, a tournament began this past Friday on Smackdown. Daniel Bryan defeated Drew Gulak and Elias defeated King Corbin, with both Bryan and Elias now moving on to the next round of the tournament. This week on Smackdown, the rest of the first round matches will take place, with Sheamus facing Jeff Hardy and Shinsuke Nakamura facing RAW Superstar AJ Styles. Styles is competing in the tournament due to the new brand invitational that now lets superstars compete on other brands four times a year. Also due to this invitational, Smackdown's King Corbin was allowed to wrestle on RAW this week. RAW trading AJ Styles for Baron Corbin may be the wrestling equivalent of the Boston Red Sox trading Babe Ruth to the New York Yankees for $100,000 last century. (TJRWrestling)
8. Both Kevin Owens and Apollo Crews Return to RAW
A couple of big returns took place this week on Monday Night RAW. For the first time since defeating Seth Rollins at WrestleMania 36, Kevin Owens returned to RAW. Owens hosted The Kevin Owens Show, having Zelina Vega, Andrade, Austin Theory and Angel Garza as his guest. After a few minutes, Kevin Owens announced Apollo Crews was also a guest of his show. Crews immediately ran into the ring and tackled Andrade, which led to a tag match between Crews and Owens vs. Andrade and Garza. Crews and Owens ended up winning that match, with Crews now going on to face Andrade for the US title next week on RAW. The last time Crews and Andrade competed one on one, Crews ended up hurting his knee which cost him the match and his spot in the MITB ladder match. This time Crews will Kneed to do better if he InTendons to Cap off RAW as the US Champion. (TJRWrestling)
7. Austin Theory Joins Seth Rollins' Disciples
After Austin Theory accidentally caused Andrade and Angel Garza to lose their match against Kevin Owens and Apollo Crews, Andrade and Garza attacked Theory and kicked him out of their group. Theory remained at ringside while the match between Murphy, who was accompanied by Seth Rollins, and Aleister Black occurred. During that match Rollins nodded to Theory, who then went into the ring and attacked Black. Theory and Murphy continued to beat down Black, until Rollins hugged Theory and welcomed him to the group. If Theory cannot make it as one of Rollins' Disciples, I suppose his next move will be to start throwing pancakes and learn to play the trombone. (TJRWrestling)
6. Edge and Randy Orton's Match at Backlash Being Promoted as the Greatest Wrestling Match Ever
After Edge officially accepted Randy Orton's challenge for a "Straight Up Wrestling Match" for Backlash on June 14th, RAW announcer stated that this could be "the greatest wrestling match ever." WWE continued with this hype by producing this graphic for their website.
Please remember that if for whatever reason you cannot watch this epic match, you can always read about it on the greatest website ever, TJRWrestling.net. (TJRWrestling)
5. "Dark Side of the Ring" Covers the Owen Hart Tragedy
The popular "Dark Side of the Ring" documentary on VICE TV covered the life and death of Owen Hart this week. For any longtime wrestling fan WWE Over the Edge from May 23, 1999 is a show we all wish we could forget. The tragic events that lead to Owen's untimely death were covered in detail in the documentary, with many former WWE Employees and Owen's family all being interviewed in it. Owen's wife, Martha Hart, actually did several interviews this week to hype the airing of the documentary, in which she answered the question if Owen will ever be in WWE Hall of Fame. Martha's answer was pretty cut and dry as she stated: "I'd never want him recognized by a company responsible for his death and that has been so disrespectful to his family. No, never." This is obviously sad news to all the Owen Hart fans out there that were hoping to see him get the honors he so rightfully deserves, but hey, at least the Bella Twins are going in, right? (TJRWrestling)
4. Bobby Lashley to Face Drew McIntyre for the WWE Championship at Backlash
Drew McIntyre's opponent for Backlash on June 14th was announced this week. During a backstage segment MVP interrupted an interview with Bobby Lashley. MVP asked what would happen if Lashley put that Full Nelson on the WWE Champion and noted that it has been 13 years since Lashley got a WWE title shot. Later in the evening before the Drew McIntyre and King Corbin match, Lashley and MVP came out on the entrance ramp and Lashley put McIntyre on notice that he is coming for the WWE Championship. After McIntyre defeated Corbin, RAW went off the air with McIntyre and Lashley staring at each other. Lashley and McIntyre for the WWE Heavyweight Championship is now official for Backlash, with Drew McIntyre now likely keeping his wife far away from any WWE events for the foreseeable future. (TJRWrestling)
3. Drew Gulak No Longer Under WWE Contract
On Smackdown last week, Drew Gulak competed and lost a WWE Intercontinental Championship Tournament Match to Daniel Bryan. Two days later Gulak was moved to the Alumni section of the WWE website, as he is no longer under contract with WWE. It has been reported that WWE offered Gulak a contract extension, but Gulak turned it down as he was looking for a raise. WWE then pulled their offer, leading to Gulak leaving the company. It is unclear if Gulak will follow in the steps of other superstars that have left WWE recently, which is of course to complain about WWE on Chris Jericho's Podcast, before signing to AEW and getting pushed to the main event. (TJRWrestling)
2. AEW Double or Nothing to Take Place This Saturday
AEW's next PPV event, Double or Nothing, is set to take place this Saturday May 23rd at 8PMET. Multiple matches will be held, including several title matches, such as the AEW Women's Championship being defended when champion Nyla Rose defends against Hikaru Shida in a No Disqualification Match. Also, the AEW Heavyweight Championship will be defended when champion Jon Moxley faces Brodie Lee. Finally, the first TNT Champion will be crowned when Cody Rhodes faces off against Lance Archer. This event was originally supposed to be held in the MGM Grand Garden Arena in Las Vegas, but had to be moved due to the current health crisis to an undisclosed location that I can neither confirm nor deny is John Canton's basement. (TJRWrestling)
1. Shad Gaspard Passes Away After Drowning in the Pacific Ocean
The year 2020 brought yet another tragedy to the wrestling world this week. Former WWE Superstar Shad Gaspard went missing this past Sunday while swimming in the Pacific Ocean with his 10-year-old son. Shad and his son got caught in a riptide, with the lifeguards needing to go out and rescue them. Shad had the lifeguards save his son first, which they did successfully. Before the lifeguards could return for Shad however, another wave crashed over him leaving the lifeguards unable to locate him. Several days later, Shad's body washed on to the shore and he was pronounced dead at the age of 39.
On a personal note, my two sons and I had the opportunity to meet Shad during WrestleMania 35 weekend. I found Shad to be very friendly and kind, as he took time to talk to each of my sons. This is obviously a tremendous tragedy in a year that has had way too many difficult moments already. Condolences to Shad's friends and family. (TJRWrestling)
The thoughts of everyone at WWE are with Shad Gaspard's family during this difficult time. pic.twitter.com/dLRnF6oElX

— Vince McMahon (@VinceMcMahon) May 19, 2020
That will conclude another edition of The Top Ten Wrestling Stories of the Week. As always, if you like what I do, please follow me on Facebook and Twitter @BackseatBookers and listen to my podcast The BackseatBookers. (Please be aware that it is explicit as I am the World's Greatest Swearer.)