The British Bulldog – A Tribute to the 2020 WWE Hall of Famer – by Mike Sanchez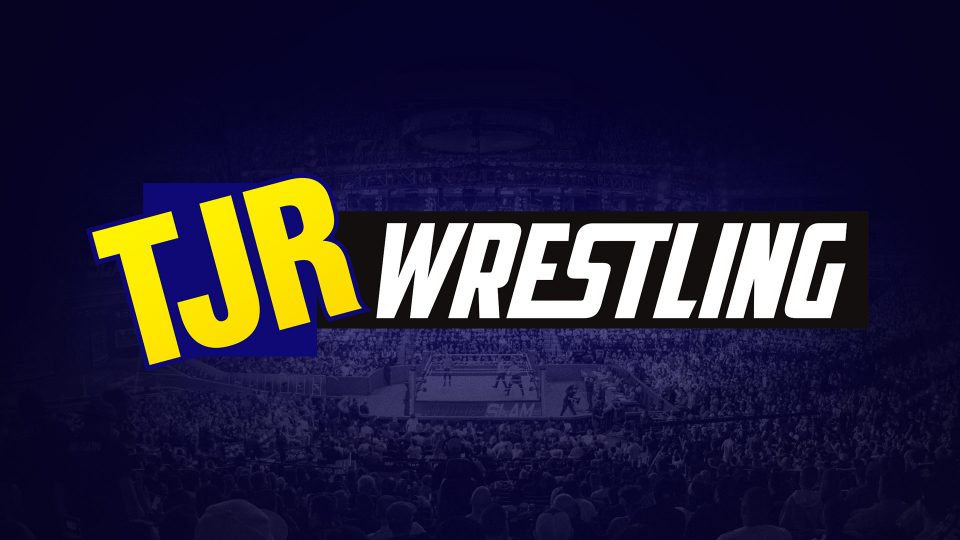 'Finally!' as the Rock would say. At last. It's about damn time. This past week, there were reports that the "British Bulldog" Davey Boy Smith will be inducted into the WWE Class of 2020 Hall of Fame. It has not been officially announced by WWE, but it should be soon.
For many wrestling fans, this will be an obvious inclusion that perhaps was overlooked or held up due to family disputes – much like Macho Man or Owen Hart – but nevertheless, it's official. I felt compelled to write about this important induction not because I was always a fan of the British Bulldog, but as a Brit, an Englishman, a Northerner who lives a short distance from the Bulldog's place of birth (Lancashire, UK, for those interested), I felt compelled further to write about him as he holds such importance for us British fans. Davey Boy Smith was a shining example of what one of 'us' could become. How high one of us could reach if we worked hard enough.
As a youngster growing up, I was fascinated with the flashy WWF, as it was back then. I'm a 1980's kid. One of that small group of people who grew up still playing outside in the street because the only computer games we had were Commodore 64's or Sinclair Spectrums. The internet was only something we had in our house when I was entering my mid to late teens, and even then we listened to the dialing tone every time we logged on. TV was growing, but not everyone had access to programming the way we do now. Cable was in its infancy and Sky TV a little further behind. I knew of the WWF. I'd read in newspapers and magazines about this big wrestling promotion over in the United States that was taking the world by storm. I had a sticker album, a WWF ring and some wrestling figures. I'd seen glimpses of it at my cousin's house (our only relative who had cable TV), so when the summer of 1992 came about, you can imagine where I was.
SummerSlam 1992 (read the John Canton review here) was the last big WWF/WWE PPV to be held outside of North America – I'm not counting the Crown Jewel or Super Showdown events as big PPVs, and neither should you. The UK press was buzzing with anticipation at this massive event being held in Wembley Stadium, home of the England football/soccer team, and WWF stars were promoting the show everywhere. The show itself took place on Saturday, 29th August and was shown on cable TV on 31st August. I vividly remember being so excited to see this on TV (we couldn't afford traveling down to see the show itself), and the Sunday papers had double spreads with photographs of the show and reports on how huge a hit it was. I avoided every spoiler because I knew I was going to watch it on Monday, so I didn't see any of the coverage at the time, although my dad saved them for me.
The undoubted highlight of the show was the main event; Bret 'The Hitman' Hart defending the Intercontinental Championship versus The British Bulldog and the two men were brothers-in-law. The IC Title as a main event match? Doesn't happen very often, does it? The crowd went nuts for the Bulldog. Here he was, one of our own on the biggest wrestling show in the world, fighting for a title. History tells us the Bulldog came out on top and the photograph of him standing on the ring post holding the title aloft brings back so many fond childhood memories for me. This Brit beat one of, if not the best, wrestlers in the WWF to become a champion. It resonated so much with young me that I'll never forget leaping around the living room when he got the 1,2,3 in that match. The roar of the crowd still rings in my ears. I was so happy.
As I look back on that moment now, it still brings a smile to my face. The British Bulldog should be held up as one of the great British wrestling icons ever, in my opinion. Think of British Wrestling and the usual names come up; Big Daddy, Giant Haystacks, then follows the Bulldog. Davey Boy Smith was not alone in his WWF endeavors. His cousin and British Bulldogs tag team partner, the Dynamite Kid (real name Thomas Bellington), had a very successful time in professional wrestling too.
As high profile the British Bulldog was, the top titles eluded him throughout his career. In the WWF, he was an Intercontinental Champion, European Champion (twice), Hardcore Champion (twice), and Tag Team Champion (twice – once with Dynamite and once with Owen Hart). Davey never managed to win the WWF Title in his stellar career. Much of this likely had to do with him not being able to dislodge the top guys in his peak years (Hogan, Warrior, Hart, Yokozuna, Undertaker, Savage, Diesel, Michaels, etc.) Any other era of wrestling and I'm certain he'd have been a top champion.
Alas as I've grown older, the glamour and shine from the 1992 days had faded somewhat now that I know a lot more about the lifestyle WWF professional wrestlers led in those days. The rigors of touring played havoc with personal lives. There was no Wellness Policy and on occasion, steroid usage was actively encouraged. The health and welfare of wrestlers wasn't as scrutinized or managed nearly as well as they are these days. I won't go into too much detail here, but that match in 1992 that I was so enamored with as a child has a frightening backstory that is told in Bret Hart's autobiography. Needless to say, Davey Boy wasn't in the best place physically and mentally and it's a testament to Bret Hart that the match even took place, never mind became one of the highest-rated matches in wrestling history.
Davey wasn't alone in that, and many other professional wrestlers on that era have similar tales to tell, if they're still around to tell them. I was genuinely upset when I heard the British Bulldog passed away at age 39 in 2002. The wrestling lifestyle caught up with him and became too much. Far too young to die.
Davey Boy Smith was our icon. He was our hero. In an era of wrestling that was dominated by North America and wrestlers who would become legends in the industry and were household names around the world, our countryman from Lancashire, England was there mixing it up with the best of them. I did get to see him in person in 2000, when he interfered in a PPV in Birmingham, England. His dreadlocks were no more and his colorful entrance was a distant memory. He was a heel then, but no home town cheers could drown out the cheers of The Rock giving the Bulldog a People's Elbow.
For me, the British Bulldog eclipses Big Daddy and Giant Haystacks. He was a superstar of his era and someone who every child in this country cheered for. He showed that it didn't matter where you came from, you could make it. You could be a champion around the world. You could make 80,000 people scream for you in a massive stadium when you won a title. He is sadly missed, but rightly remembered. I believe his induction into the WWE Hall of Fame is long overdue and hope that one day his former tag partners, Dynamite Kid and Owen Hart can take their rightful places beside him too.
God Bless the British Bulldog, 2020 WWE Hall of Fame Inductee.