Recap Of The New Day "Table For 3" Discussion On WWE Network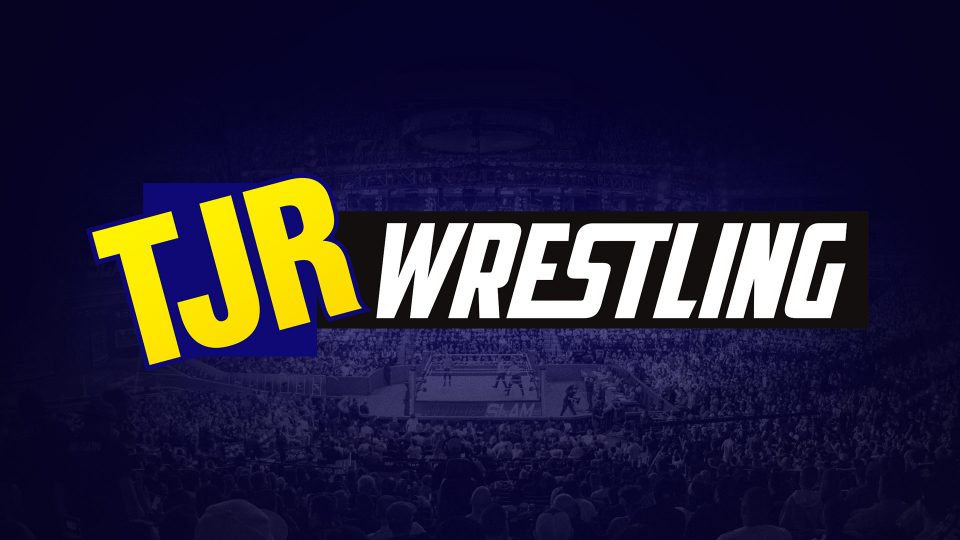 I watched The New Day on WWE Network on the "Table For 3" show and it was very entertaining. The current two time WWE Tag Team Champions were seated in an empty restaurant in their jumpsuits while they ate a meal and discussed things about their career.
Here are some notes from Kofi Kingston, Big E and Xavier Woods. You can tell from watching this that they are very close friends legitimately and that helps them on screen for sure.
– Kofi is great at accents. They said that on a recent occasion they stopped at four different places and he did four different types of accents. He even did an accent when they went to a Taco Bell recently and complimented their chef too. It was pretty funny.
– Woods has been nicknamed "baby mouth" because he won't try a lot of different foods.
– Big E was eating some healthy food and they asked him why, so he said he didn't want his heart to explode since he's a big guy. Smart man.
– They were talking about Adam Jones of the Baltimore Orioles in the crowd and that Big E was so excited to rip on the crowd. Kofi did a Big E impression from when E ripped on the Orioles to piss off the crowd.
– Big E said that they were about one year into the New Day concept. He said it's cool because there were times where they didn't think it would happen.
– Woods said all they wanted was a shot even if it failed. He wanted WWE to give them three months to do this and he felt like they could make this work.
– Big E knew that their chemistry together was so good that they believed that it wouldn't fail.
– Kingston said it's so much fun and that it's weird to have kids tell him he sucks because it didn't happen before. He said that he was at a point where things were getting a bit boring in his career, so when he was approached about the group it was just awesome. "Nobody will ever know the amount of work that was put in behind the scenes."
– Big E said how the most incredible part is that in the past when they had an idea it was shot down, but now their ideas are welcome. Woods said that it feels really good to know that they busted open the doors.
– They spoke about original rumors of being a Nation of Domination. Woods wasn't a fan of that idea at all.
– Woods said that he and Big E came up with The New Day idea and then approached Kingston with it. They were a bit hesitant to approach Kofi with it, but then they were glad they did.
– All three guys were reluctant about the original incarnation of The New Day, but Big E looked at it as a positive because they got to do vignettes. E said they made the best of the situation.
– Kofi said that early on they thought the fans were getting behind them, but then they would get to tougher cities like Philadelphia and the crowds weren't that receptive to them.
– Big E said that he was friendly with Kofi before the group was together and then they argued about who has been invited to whose house. Kingston said he hasn't invited anybody to his house and said that it's because his young son wouldn't let them sleep. E said he lived about ten minutes from Kingston anyway. They kept on arguing about it in a funny way.
– Kofi told a story about Austin Watson (Woods) in a suit with a resume in hand back at Deep South Wrestling when Kofi was training there. Woods then told a story about how DSW was closed the next day. He was only 19 or 20 years old. A week later, they were in FCW and Woods was there again with his resume. Kofi said he was ecstatic when Woods finally got signed.
– It was funny when Kofi said some guys get signed as ex football players with no experience and Big E was shocked because that's what happened to him. Woods was laughing his ass off during this exchange. Kofi said that everybody has a different path and story. He said some people have a problem with how they get there, but he's not like that because he cares about what they do when they get there. Then they put over Big E as a former NXT Champion.
– They talked about how long they've been traveling together and it's been about a year. Woods said one of the favorite experiences is when the radio controls were in the backseat. Big E was mad about it while the other two were laughing. Woods said E was driving, was singing and Woods would change the station from AUX to radio, so it shut off the noise. He said E was super into whatever song he was singing, so Woods did it again and E was screaming at the top of his lungs. While they were telling the story, E was smiling while looking agitated too. This part really made them seem like brothers that cared about eachother, but also had so much fun on the road too.
– Big E said that they see eachother six days a week. He said they have become like family. Woods commented about some Christmas gifts they got although wouldn't elaborate.
– They said they can't think about what things will be like when they aren't together. Kingston said it's awesome to come to work and have fun with guys that are like your family. He said he was getting goosebumps thinking about it. Kingston said for the things he's done in his career this is the most fun he's had. He thanked them.
– They asked for more water for their meal in a joking manner and it ended like that after 25 minutes of fun discussion.
My Thoughts
That was a lot of fun to listen to. You could tell that there's a genuine friendship there. There were a lot of laughs and I enjoyed listening to their stories.
There were a few times where it got really interesting as Kofi commented on guys getting deals from football, which is how Big E got his deal, but Kofi did a good job of covering what he was saying and he made a good point. Some guys get those deals from football or collegiate wrestling and they suck. With Big E, he has become a good pro wrestler and Kofi was right to compliment him about it.
It wasn't mentioned during the show, but they said on Chris Jericho's podcast recently that Vince McMahon originally thought that The New Day gimmick would work as a babyface trio. They didn't intentionally want to turn them heel from the beginning. It only happened around WrestleMania time when they were starting to get booed more.
The fact that they found something great after being put in a gimmick that was pretty bad shows that plans can always change in WWE. A wrestler or group may fail one way, but if management has faith in the performers then they can turn it around.
You could also tell how much they enjoy being on the road together. It's not an easy life being away from family so much and Kingston has a young son too, so that's especially hard. However, when you hear them talk about how they have become like a family, that's really cool to know that they have that kind of bond.
The New Day have become one of the best things about WWE in 2015. The way they spoke here, you can't help but feel happy for them. I highly recommend checking this out if you have WWE Network.