Is WWE Ready For A Lethal Injection? by Ron Pasceri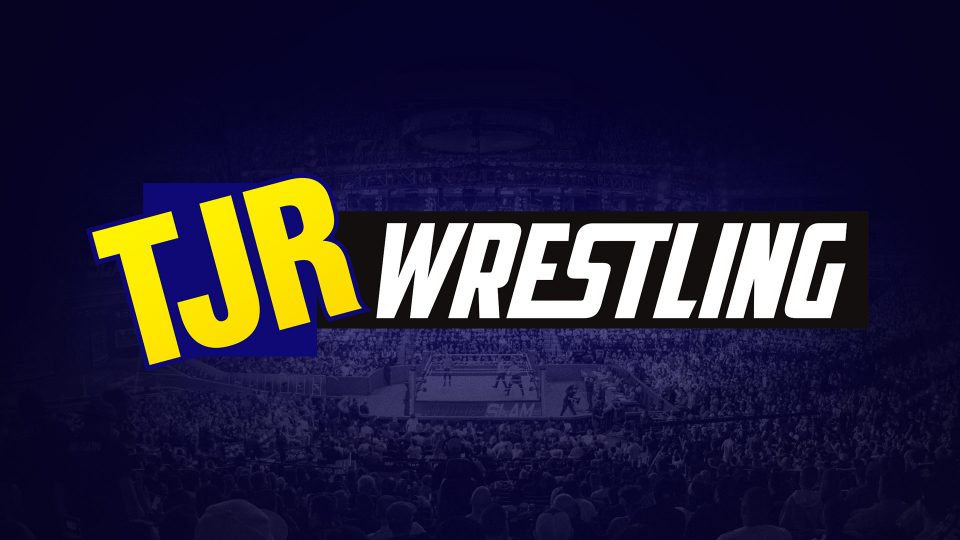 For anyone that isn't familiar with Jay Lethal, you really should be. If you're not, you might be soon according to recent rumors. Lethal denied that he's had any contact with WWE, but where there is smoke, there's typically fire and he is just the sort of talent WWE is looking for.
He is incredibly seasoned, having spent time in various promotions since 2001. Lethal has seen significant TV time in both TNA and and most recently with Ring of Honor, where he has worked in numerous gimmicks as both a singles and tag team wrestler with some of the biggest names in the business. He's worked with legends like Ric Flair, Kurt Angle, Kevin Nash and CM Punk. He's worked with current WWE talents Kevin Owens, Xavier Woods, Sami Zayn and Cesaro.
Despite being 14 years into his career, he's just entering his prime at 30 years of age. His recent work rate shows no signs of slowing down. His work in the ring is excellent and his work on the mic is both entertaining and effective. He wouldn't need a significant amount of time in developmental and there is actually an interesting story waiting for him at NXT with his former mentor Samoa Joe. He could even be ready for the main roster on day one if WWE signs him and if he chose to join the WWE Universe.
You may be wondering why I used the word "if" twice in that last sentence. I'll be clear that the if is solely on the side of Jay Lethal. It is an absolute no-brainer that WWE should be interested in that type of talent. He's had tremendous success everywhere he's gone and he's been over as both a babyface and a heel. He's been over while being both serious and comedic. His range as a performer is probably as wide as anyone currently on the WWE roster.
I first noticed Jay Lethal during his run as Black Machismo in TNA. I wasn't really watching WWE at the time, but flipping channels I saw this guy dressed as Randy Savage, entering the ring to a remix of "Pomp and Circumstance" and doing the Macho Man's patented spin. In addition to the physical mannerisms, he also did spot on Macho Man promos. It was impossible to not enjoy it and I always wanted to see more.
Later, he moved on to Ric Flair. He came out in a suit yelling "Wooo!" while holding up four fingers. He followed that up with a perfect impression of the "Nature Boy". This led to a heated feud where Lethal continued to imitate Flair, including one of my favorite promos of all time (watch it below). It eventually led to him defeating Flair with a figure-four leg lock.
https://www.youtube.com/watch?v=hVU0MW-IGrM
In the ring he displays a vast and creative offensive arsenal that would please fans of both technical wrestling and high spots. His "Lethal Injection", which is basically a handspring into and off of the ropes into an RKO, is one of the most impressive finishers in the industry. He is also an expert in the art of selling as well as the psychology of wrestling. So yeah, he'd be a great addition to either NXT or WWE and they'd be foolish to not at least reach out to him.
Now why would Jay Lethal even think twice about accepting an offer from WWE? He probably would jump at the chance, as he's said it would be an honor to be a part of the promotion that made him a fan in the first place. Despite his tremendous success, especially recently, he's still probably not as well known as most WWE mid-carders. So an opportunity to shine on the world's biggest stage would probably be too much to pass up. But that doesn't necessarily mean the jump would be worth it.
Jay Lethal is a true student of the game. He prides himself on understanding all the nuance in every facet of the professional wrestling game. He often calls himself the best pro wrestler in the world. One of his taglines is that he's "The Greatest First Generation Wrestler". He also says that it's great to be the champion of a promotion that is known for it's wrestling. Wrestling is a key part of Lethal's persona and WWE tends to shy away from all things wrestling. It makes me fear that they wouldn't really know what to do with him.
Add that fear to his current situation in Ring of Honor. After a year as the World Television Champion, he started an angle that because his title was defended more often than the World title, it was the more important of the two. He had the word "Television" removed from the belt so it simply said "World Champion". This culminated with a match against Ring of Honor Champion Jay Briscoe with both titles on the line. This may sound familiar, as WWE did the same thing two months later at SummerSlam. Lethal would win the match to become a double champion. Again, WWE did the same thing two months later.
So while WWE mimicked Ring of Honor's crowning of a double champion, their path in storytelling hasn't been quite the same. Jay Lethal was a longtime Television Champion who battled his way to a World Championship. Upon winning the World title he was given a choice of which one he'd defend and which he'd vacate. He said he had earned both and would defend both, even if it meant he'd have to defend both titles in separate matches on the same night.
Over the past three months, he's defended the Television Championship four times and the World Championship three times. His most recent defenses were on Friday night, when he defended both on the same night, both opening and closing the show at All-Star Extravaganza 7. Not only did he successfully defend both titles, but as a heel champion, he defended them both by cheating. He'll do anything to hold onto those belts even if he may not necessarily always deserve to.
Aside from his action in the ring, the ROH announcers actually make mention of the fact that he's doing something unprecedented. They make mention of the fact that the heavy workload has to be taking a toll on him physically and mentally. His stature is being elevated by the commentators and eventually when he loses one or both titles, it will be because he is human and could only take on so much.
While it's not exactly a groundbreaking story, it's compelling and interesting. While you know how it will ultimately end, you don't know when it will end and it keeps you coming back to find out. It actually reminds me of one of my favorite Batman stories, Knightfall. In that story, Bane, a hulking genius as many of you know, figures out Batman is Bruce Wayne. He sets free all of Gotham City's villains and over the course of several issues, Batman has to recapture them all, taxing his body and mind past his human limits. This is when Bane swoops in and pummels Batman to the point of a broken back.
Will Bane show up in Ring of Honor? No, but Jay Lethal will ultimately be pushed past his own limits and lose what he's fought so hard for as an almost tragic ending to an epic individual story. In the course of telling that story, Lethal has truly bee made the face of his company and whoever eventually unseats him will look even better for it. How does that sound when compared to what WWE has done with Seth Rollins?
Rollins is great, and I believe he is probably the best in the business, so this is no slight on him. His journey to the United States Championship wasn't really a journey at all. Basically John Cena took exception to Seth's behavior and they were booked for a match at SummerSlam. Rollins won with help from Jon Stewart, which is fine because he is a heel champion. After winning the U.S. title, Seth never defended it. He just lost it right back to Cena last night.
I may be in the minority here, but, even though the two Rollins-Cena matches were great, it feels to me like WWE put the two titles on Seth just to say they did it. There was no build to the story, there ultimately really was no story at all. It basically ended last night with WWE saying, "Seth Rollins may be the World Heavyweight Champion, but John Cena is still better." Then, even though he retained the World title against Sting, the story WWE told ended with the return of the "Demon Kane" again. Ring of Honor is known strictly for wrestling, but in this instance they've definitely outdone WWE in storytelling.
Again, I think Jay Lethal would accept the challenge of joining WWE. I also think he should, as it is the biggest game in town and he deserves to be there. As a fan, I have reservations that he may come to WWE and be promptly buried. I worry that he ends up like Damien Sandow, a talented guy who makes the most of his opportunities with no reward. After his release from TNA in 2011, being misused on the WWE roster probably wouldn't be the worst thing in the world. He has catchphrase that what doesn't kill you makes you Lethal. Here's to hoping he gets to prove that he's ready to make the leap.