Canton's Corner: Remembering "Rowdy" Roddy Piper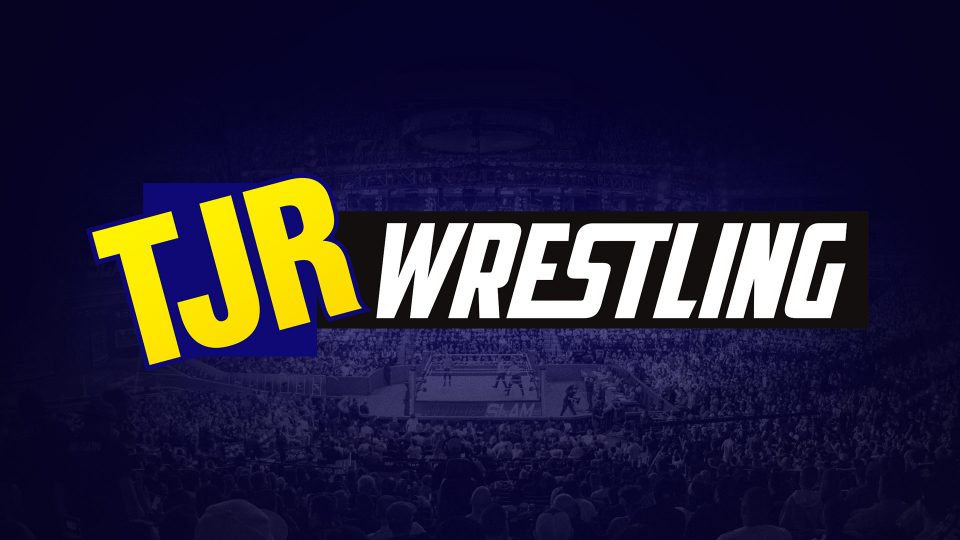 Roddy Piper had one of the best smiles in pro wrestling history and it's what I'll always remember about him. I know that's not the first thing that comes to mind when people think about him, but his face could always tell a story. If he was a heel you would see him smiling because he was upsetting the fans, which was his way of saying "I got them" because he was just doing his job. If he was a face, he had that grin that made us want to cheer him because we knew he was about to beat somebody up.
What that smile also represented was his love of the professional wrestling business. He loved it and we loved him for it. That's why it was so sad to learn of his death on Friday at the age of 61.
I grew up a WWF kid. It was the only wrestling show that was on where we lived and by 1986 or so, it was an every weekend thing to watch Superstars or whatever other show was on. Randy Savage was my all-time favorite, but Piper was so memorable too. I remember the promos more than the matches because there was nobody else that was like him when he went on one of his rants. As I got older, I grew to appreciate him more and even when he was brought back on WWE shows in the last few years for guest spots, he showed that he could still deliver a money promo when needed.
I still remember having the WWF stickers that I put up on the wall of my bedroom and Piper was one of them. There were action figures too. When I told my dad, who watched wrestling with me when I was a kid, that he died yesterday he said he remembered him as the guy with the big mouth. That's right dad, but he was a lot more than that.
He was a major reason why WrestleMania I was a huge success and why it was a big turning point for WWE. As popular as Hulk Hogan and Mr. T were, they needed that guy to get under their skin and piss them off to the point that fans would pay money to see the match. That was Piper, who was a classic heel that wasn't afraid to say or do anything to get a reaction. If somebody thought that Piper and his partner Paul Orndorff would win that match were a fool. It wasn't about that, though. It was about selling the match and the company. If WrestleMania failed then who knows where WWE would be today. It was the most important show in WWE history and he was a huge part of it.
I think there are two statements that are true when remembering Roddy Piper:
1) He is one of the greatest bad guys (or heels) in the history of wrestling.
2) He is one of the greatest talkers in the history of wrestling.
There are probably people reading this saying there's no need to say "one of" because they might think he definitely is both of those things and I'm not going to argue with them because he's certainly near the top in both categories. If you're too young or you didn't see him in his prime, you missed out, but lucky for you there are things like the WWE Network or Youtube videos that will allow you to relive a lot of that stuff.
What made Piper such a great heel is he knew what his role was and he did everything in his power to get people to boo him. He wasn't out there to get booed by most fans and cheered by some of them. He would do all of his heel tactics like his famous eye pokes as a way to get the advantage when the ref wasn't looking.
The guy acted like he was legitimately crazy a lot of the time too. That's the believability factor that is so important wrestling. Fans thought that Piper would fight every guest he ever had on Piper's Pit. He didn't, but he possibility that he might is what kept you tuned in. That's a heel convincing an audience that this wasn't just performance art – it was real. When we were little kids watching it, we definitely bought into it being real.
In terms of promos, he was a wild man. You never knew what he was going to say to who or when. It made you want to keep your eyes on him at all times because if you missed something you'd regret it. He also changed the business in terms of the promo because those Piper's Pit segments were unlike else anything in wrestling. WWE tried giving a bunch of guys those same kind of talk show segments in his era and then in the 2000s, yet it's Piper's Pit that people will remember the most because it was the best.
If Piper said he was going to kick somebody's ass you believed it because he was a badass that could get the job done. If Piper wanted to torment a guy by making fun of him or intimidating him when he was on Piper's Pit he could do that too. There was nothing that was off limits with him and that's what made him such a star.
Even though Piper was one of the best heels ever, he was also an excellent babyface later in his career. Fans respected him for all that he did as a heel that it was easy for him to transition to being a face. He didn't change his character that much either. That was the beauty of it because Piper knew how to work a crowd so well that he could get people to cheer him even though years earlier they wanted to kill him. He was a magician with the microphone.
I'll never forget Royal Rumble 1992 because it's one of my favorite PPVs ever. A big part of it is because the 1992 Royal Rumble match is amazing, but it was also the night that Piper won his first and only singles title in WWE. He beat The Mountie that night with his patented Sleeper Hold and the crowd in Albany went wild for him. It was one of the loudest ovations for him in his career, if not the loudest. Remember that smile I mentioned earlier? It was there that night. Big time.
He followed the Rumble 1992 IC Title win with a match against Bret Hart at WrestleMania 8. It was a face vs. face match that was very intense. It was also huge for Bret Hart's career because he won clean over a main event level talent and after it as over, Piper gave him respect. Hart went on to win the WWE Title for the first time later that year and he has always said how big of a moment it was for Piper to "pass the torch" to him.
When people ask who are the greatest wrestlers that didn't get to hold a WWE World Title, Piper's name should be one of the first names that comes up. There were probably times when Vince McMahon wanted to put the WWE Title on Piper, but Piper didn't want it. Another unique thing about was that he would refuse to get pinned in a match. It wasn't done in a selfish way – it was just something to make him different. Vince obviously didn't have a problem with it because he pushed him so much and Piper wrestled in a lot of tags or got counted out or disqualified.
What I'll always remember about Piper's work in the ring is he was never the greatest wrestler technically and some of the stuff he did looked awkward, but he always found a way to make it work. The believability factor in wrestling is so important and watching Piper in the ring proved that. His punches looked like they really hurt people even though he was just doing a great job to make them believable. That's pro wrestling, right? Make it look real. Piper is one of he best ever because he was so damn believable in everything that he did.
He had this uniqueness about him that nobody else had. It was an old school mentality where he always wanted to protect the business and he did even after he retired.
Piper also loved his family a lot. You know that "Celebrity Wife Swap" show that's on ABC? I've only watched it when wrestling people were on and there was this episode with Piper and his good friend Ric Flair doing the wife swap thing. When I saw Piper with his wife and kids, it showed a different, softer side to this rugged man. His wife stood by him for over 30 years and they had four kids together. Now those kids won't get to see him again and that breaks my heart. His death hurts people like us that didn't even know him on a personal level, so I can only imagine the pain they are going through. My thoughts and prayers are with them as well as the rest of his loved ones.
I never met him in person. I've been to many wrestling conventions and events over the years, but I never got that opportunity to talk to him. He was a Canadian wrestling hero even though he was presented as a Scottish man with the kilt and bagpipes. A lot of people don't think of him as a Canadian since he was portrayed as Scottish, but I have a lot of national pride and wish that the Saskatoon native was appreciated more by people here.
To those of you that have met him, I hope you cherish that memory and know that you were in the presence of greatness. I wish I met him just so I can say thanks for all the entertainment because guys like him made the wrestling business what it is today and we should be thankful for men like Piper creating those memories that will last us a lifetime.
I'll remember a lot of things about him: The kilt, Piper's Pit, the bagpipes, eye pokes, cheating at every possible opportunity, the coconut he crushed on Jimmy Snuka's head, the fire extinguisher on Morton Downey Jr., the movie They Live, the bubblegum line from that movie, the black face/body paint, the sleeper and that smile that lit up every room he walked into. There's a lot more than that too.
Piper reminds me of that big kid that may have been a man in terms his body, but in his heart and soul he was just a kid living the dream just like Dusty Rhodes, Ultimate Warrior, Randy Savage and other wrestling icons that sadly left us too soon in the last few years.
Thanks for all the memories, Roddy. You truly were one of the greatest entertainers of our time and you will never be forgotten. May you rest in peace.
Author's Note: I'll do a regular Canton's Corner next weekend. I don't feel like writing about anything else right now.
John Canton –mrjohncanton@gmail.com
Twitter@johnreport