Canton's Corner Aug 16: Daniel Bryan Book Review, WWE SummerSlam Lineup & More!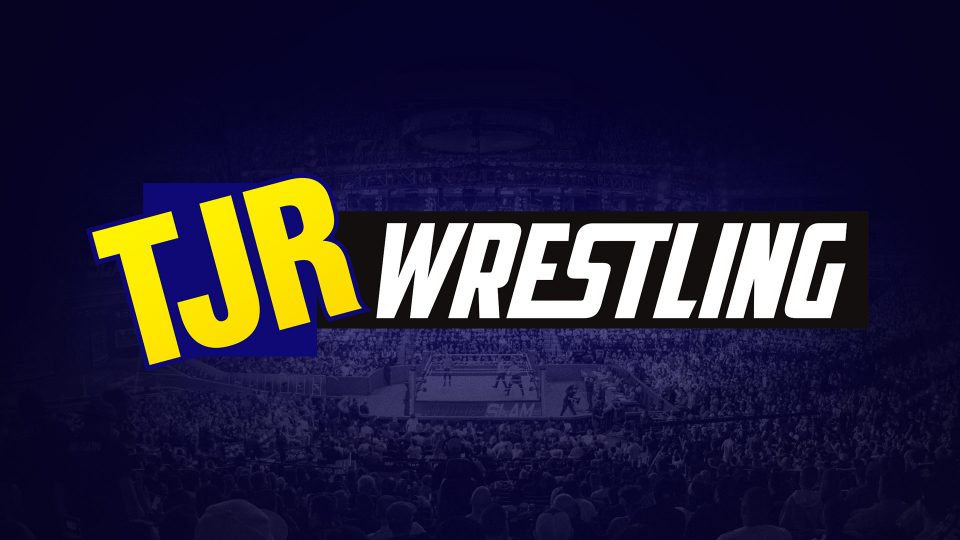 Daniel Bryan's autobiography was released about a month ago and I recently finished it off, so I figured it would be good time to share some thoughts on it. The official title of the book is: "Yes!: My Improbable Journey to the Main Event of WrestleMania." It's a long title, but it's fitting for the life of Daniel Bryan (real name Bryan Danielson).
The book is the story of his life growing up with his family, then getting into wrestling when he was still a teenager and it covers everything up to the WrestleMania 30 main event as well as some events shortly after that including his marriage, honeymoon and sadly the death of his father just days after getting back from his honeymoon.
Writing a formal review seems odd, so I'll just offer up some point form thoughts on the book.
– It's a 320 page book that he wrote with Craig Tello, who is a long time WWE employee. It's almost broken up exactly into his pre-WWE life in the first half and then his WWE career is in the second half. Since I followed a lot of his career pre-WWE, it was cool to read about those experiences. For people that didn't know about him before he was in WWE, he shared some cool stories.
– The early years in his career are fun to read about. He trained at Shawn Michaels' school even though his first choice was Dean Malenko's school. While Bryan is humble about it, it seems like he picked things up pretty quickly. Within a few years, he even got a trainer's job at a school although he admitted he sucked at it.
– All of the stories involving William Regal are awesome. Regal has been his mentor since Bryan got into the business and throughout the book, Bryan talks about going to Regal for advice on so many different things. From helping out Bryan when he didn't know much about wrestling to speaking to him right before his two WM30 matches, Regal has always been there for him.
– At the beginning of each chapter, there are stories about Bryan's WrestleMania 30 week that are in italics to differentiate it from whatever else he was talking about. It was a nice touch to show different aspects of behind the scenes things for him during WM30 week.
– His journey includes a lot of stories about working indies, then working in England, in Japan and a lot of years in Ring of Honor are chronicled very well.
– Bryan really doesn't put himself over as an outstanding performer, but his work in ROH was pretty awesome. It makes me want to go back to watch some of his matches with Nigel McGuiness, Jamie Noble and others.
– There's an interesting story about Bryan almost signing with WWE in 2008. I didn't know it was that close to happening. His career could have been so much different if he was in the company at that point.
– It was funny to read about when he was trying to come up with his WWE name after being signed in 2010. A friend of mine went to a signing of Bryan's recently and I told him to mention the name "Lloyd Boner." He did and Bryan thought it was hilarious that he would mention it. Read the book to find out why.
– His early days on the WWE roster in 2010 are chronicled very well. It didn't seem to bother him that The Miz was his "pro" in NXT. He also talks about doing promo classes where Vince McMahon would try to help people with promos. Reading that part makes me appreciate Vince more because he really tried to get the most out of Bryan in terms of his promos. Vince knew that Bryan could wrestle, but he needed help as a character and Bryan improved as a talker big time.
– He was pretty frustrated with how his first couple of WrestleManias turned out. You get told one thing one day and then it changes in an instant. He didn't expect his WrestleMania 28 match against Sheamus to be as short as it was. The same could be said about the audience too.
– His Money in the Bank story from 2011 is interesting. At first he wasn't the pick to win the Smackdown briefcase, but they put it on him because a heel (Alberto Del Rio) won the Raw briefcase, so they chose him as a face over Wade Barrett and Cody Rhodes. Then when he cashed in a few months later, he wasn't even originally scheduled to be at the show he cashed in on. They just did it because somebody decided that day that it was the right time to cash in. I know Bryan's told that story in interviews, so it's not much of a spoiler. He goes in great detail about it. Also, one of the superstars messed up a spot in the match. I won't say who. Get the book!
– Regarding the "yes" chant, there really isn't anything in there that he hasn't said a bunch of times in interviews. It's just interesting to read how it came about and what instructions he was given to help it get over.
– Bryan really enjoyed his run with Kane as Team Hell No. It came at a time when he needed to be part of something that was fun and he was grateful to work so closely with a veteran like Kane.
– Remember all the crappy booking he was involved with in late 2013? Trust me, he hated it as much as we did although he's a lot nicer about it.
– There's a lot about how he started dating his wife Brie Bella (he refers to her as Bri without the E), as well as a prank that was played by his travel partners Sheamus and Ted Dibiase Jr. when he first started to get serious with her.
– If you're wondering, Total Divas paid for his wedding, so I guess that's a perk for being on the show.
– The book is not that funny although there are certainly some things that will make you chuckle. It's just not as light hearted as a Mick Foley or Chris Jericho wrestling book where they throw in a lot more jokes. It's also not as in-depth or deep as Bret Hart's book. I loved the books of all three of those guys just like I did this one.
– The last two pages of the book are the saddest, but also the part that you might want to read first because it's Bryan talking about his late father.
– He comes across as a very humble guy that is not the most driven pro wrestler either. He admits that several times as well. That's just his personality – he's not the kind of guy that will backstab people or play the political game to get what he wants in his career. Maybe that's a bit of a flaw, but it makes him likable too.
Should you get the book? Yes, you should. I'd give it a 8 out of 10.
It's not the best wrestling book I've ever read, but it's an honest book by a hard working man that's led an interesting life and it makes me respect Bryan even more than I did before.
SummerSlam Lineup Thoughts One Week Early
Next Sunday night is SummerSlam and it looks like there are ten matches that will take place over the four hour broadcast. I figured it would be a good time to offer up some thoughts on the eight announced matches and two matches rumored for the show. I'm not sure about winners of some of the matches, but will do my best to break it down.
Brock Lesnar vs. The Undertaker – I have high expectations for it. I hope they make it a No Holds Barred match so they can brawl and use weapons to make it seem more violent. If Undertaker wins, pencil in a rematch at WrestleMania. If Lesnar wins, their rivalry is probably over. I think Lesnar should win and then do a respect handshake deal to end the show with a standing ovation.
Winner Take All: WWE Champion Seth Rollins vs. US Champion John Cena – Assuming Cena is ready to go (apparently he is), I think a disqualification ending is very likely. That way they can do the rematch at Night of Champions when there's no Lesnar or Undertaker and it'll be a bigger match.
Bray Wyatt & Luke Harper vs. Roman Reigns & Dean Ambrose – The faces will win if there's no Ambrose turn because Reigns should get revenge after getting screwed over at Battleground. However, I really want an Ambrose heel turn, which I wrote about at WhatCulture. In terms of booking, I'm very interested in this match.
Intercontinental Champion Ryback vs. Big Show vs. The Miz – It should be a Ryback win. He's healthy and should get a decent run with the IC Title. The Miz has been doing good promos of late, but seems out of place in this feud.
Cesaro vs. Kevin Owens – My favorite match on the show. I doubt I'm alone in thinking that. Both guys could use the win. Cesaro lost on both Raw and Smackdown last week although on SD it was cheap. Right now I'm leaning towards an Owens victory. Honestly, all I care about is that they get 15 minutes to have a great match because they will deliver.
Stardust & King Barrett vs. Stephen Amell & Neville – They should have had Miz team with Stardust rather than Barrett, who lost to Neville clean in under two minutes on Raw. I was impressed with Amell and think he'll do pretty well. The heels will work over Neville, Amell will get the hot tag and either he or Neville will pin Stardust.
Elimination Tag: Team Bella (Nikki, Brie & Alicia Fox) vs. Team PCB (Paige, Charlotte & Becky Lynch) vs. Team B.A.D. (Naomi, Sasha Banks, Tamina) – I like that it's an elimination tag match because it should get 10-15 minutes in order to eliminate people. I think Team PCB are going to win with Charlotte looking like the biggest star. It can end with Charlotte beating Nikki to set up a Divas Title match at Night of Champions with Charlotte winning the title there.
Tag Team Champions Prime Time Players vs. The New Day vs. Los Matadores vs. Lucha Dragons – I'm not a huge fan of four teams in a match. However, I figure WWE is doing it as a way to get the gold (or bronze) back on The New Day without pinning PTP so then their win is cheap and it sets up rematches. It wouldn't shock me if this got moved to the Kickoff Show.
Two more matches that are rumored are:
Randy Orton vs. Sheamus– It's the feud that never ends! Orton won clean at Battleground, so I think Sheamus will get the cheap win this time. Typical WWE booking where they make things even.
Dolph Ziggler vs. Rusev – I know Lana said that Ziggler was back after SummerSlam, but that was just the storyline. The movie Ziggler has been filming is apparently done, so look for him as a surprise on Raw. This match could be a mixed tag with Ziggler/Lana vs. Rusev/Summer since the girls have been physical as well. I think Ziggler should win.
That's a total of ten matches. Since they have four hours, they should be just fine in terms of time. We will have the full TJRWrestling preview up next weekend and I plan on reviewing SummerSlam live next Sunday as well.
Five Quick Hits
1. Last week's Tough Enough was the best episode of the season because they actually focused on in-ring work more and it felt like a wrestling show for a change. I'm not really sure what the fans see in ZZ or Sara because neither one impresses me that much.
I think Josh (big) and Amanda (really good looking) are the prototypical WWE performers for a male and female, so even if they don't win they will get contracts. Obviously it's better to win since you get $250,000 plus a one year WWE deal. You can read the Kurt Zamora review of the show here.
2. I'm looking forward to the NXT Takeover Brooklyn event on Saturday. It's apparently going to be two hours from 9pmET to 11pmET. I would have liked it to be three hours because they have some performers that aren't on the show or at least not advertised that should be. How can you leave Enzo Amore & Big Cass off in Brooklyn? Best entrance in the biz. People love them.
3. Speaking of NXT, Bayley impressed me a lot in her victories over Charlotte and Becky Lynch. She's somebody I wasn't necessarily a huge fan of when she was getting started in WWE, but over time I have grown to appreciate her in-ring talent. I think she'll beat Sasha Banks for the NXT Title on Saturday. Yes I'm aware of spoilers of shows taped for the future, but that doesn't mean anything.
4. I'm not a comic book reader and I don't watch shows based on comics, but Stephen Amell from the show Arrow proved Monday that he could definitely be a believable WWE superstar. I think starring in an action TV show certainly helps. He's also a lifelong wrestling fan that had dreams of being in the ring, so it's cool that he'll get a chance to do that at SummerSlam.
Like I said in the Raw Deal, I don't mind a celebrity on WWE TV if they are a fan and know what they are doing out there. The ones that treat it like a big joke are the people that have no business being in wresting. Amell has shown that he belongs.
5. The main event of this week's Smackdown was Cesaro and Neville against Seth Rollins and Kevin Owens. A few years ago, most people never would have thought they would see that match in a WWE ring. It shows how much WWE has evolved a lot in terms of wanting to focus on the best in-ring performer. The match was damn good, of course. I wrote about Smackdown for WhatCulture right here.
Wrap It Up
It's going to be a busy week with SummerSlam next weekend. I'm looking forward to Raw with Brock Lesnar, Undertaker and John Cena all expected to be there. Lesnar should get an even bigger ovation than normal since it's in Minneapolis.
My goal with Canton's Corner is to get this posted on Saturdays most weeks, but it might be Sundays once in a while. My life is so hectic lately that I don't know when I have time to sit and write anymore. I just know Monday's from 8-11pmET I make time to write about Raw.
That's all for now. Have a great week. Go Blue Jays.
John Canton –mrjohncanton@gmail.com
Twitter@johnreport