June 6th – On This Day In Wrestling History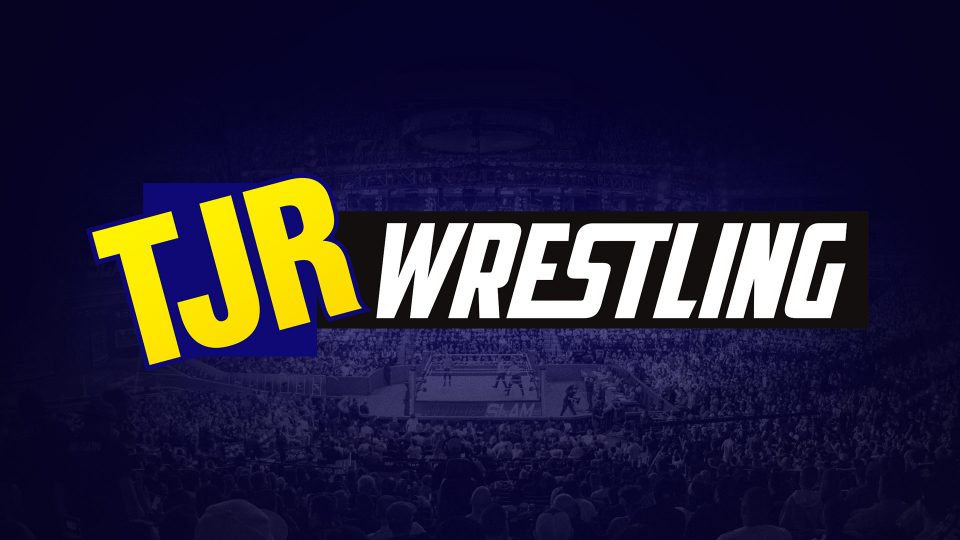 1979 – Verne Gagne & Mad Dog Vachon defeated Pat Patterson & Ray Stevens in Winnipeg, Manitoba, Canada to win the AWA World Tag Team Championship.
1993 – At a taping of Monday Night Raw in Albany, New York, Shawn Michaels defeated Marty Jannetty to win back the Intercontinental Championship he had lost to his former Rockers partner weeks earlier. This match was also notable as the first time that Kevin Nash appeared on WWE programming, debuting in Shawn Michaels' corner as his bodyguard Diesel.
1997 – ECW Wrestlepalooza '97 took place at the ECW Arena in Philadelphia, Pennsylvania. The show is most remember for Tommy Dreamer finally defeating his arch-rival Raven at the 14th attempt in a Loser Leaves Town match. The stipulation was set because Raven had given his notice and was soon to sign with WCW. Dreamer was attacked after the match by Rob Van Dam, Sabu and a debuting Jerry 'The King' Lawler to an enormous crowd reaction. The only title change on the night saw Taz defeat Shane Douglas by submission to win the Television Championship. The stipulation in this match stated that if Taz couldn't make Douglas submit within 3 minutes he would be barred from the promotion for 90 days. He did so in 2 minutes and 50 seconds.
2000 – At a taping of WCW Thunder in Knoxville, Tennessee, Lt. Loco (Chavo Guerrero) defeated Daphney and Disco Inferno in a triple threat match to win the Cruiserweight Championship. On the same show, Big Vito and Johnny The Bull become co-holders of the WCW Hardcore Championship after simply being awarded the belt by then champion Eric Bischoff. This was in recognition of the two helping Bischoff win the title from Terry Funk on the episode of Monday Nitro earlier that week.
2005 – Long time ECW announcer Joey Styles signed with WWE to commentate on the upcoming ECW One Night Stand PPV. He would remain with the company either as an on air announcer or in their digital content department until 2016.
2005 – The annual WWE draft began on WWE Raw live from St. Louis, Missouri. This year's draft took a different format from years gone past. It was presented as a lottery with Raw and SmackDown each having 10 random picks that were revealed over a number of weeks. Raw's first 'random' pick was reigning WWE Champion John Cena who made his red brand debut as a result. For a period, this meant Raw played host to both the WWE Champion and the World Heavyweight Champion, Batista. To the surprise of absolutely nobody, Batista moved to SmackDown with the last pick of the lottery weeks later.
2008 – The Age Of The Fall (Jimmy Jacobs and Tyler Black, AKA Seth Rollins) defeated Kevin Steen and El Generico in the final of a one-night tag team tournament at ROH 'Up For Grabs' in Hartford, Connecticut. With the win they were declared the new ROH Tag Team Champions.
2010 – At AAA TripleMania XVIII at the Palacio de los Deportes (the Sports Palace) in Mexico City, Mexico, Dr. Wagner Jr. defeated Electroshock to win the AAA World Heavyweight Championship. Three other titles changed hands and L.A Park defeated La Parka to retain the rights to the 'La Parka' moniker.
2011 – Andy Leavine was announced as the winner of WWE's Tough Enough revival on an episode of Raw from Richmond, Virginia, Just two months after series host 'Stone Cold' Steve Austin announced him as the winner he was suspended for 30 days due to a wellness policy violation and was let go quietly from the company less than 12 months after his win.
2019 – The 24/7 Championship changed hands twice in a pair of WWE.com exclusive videos. The first saw Jinder Mahal roll up champion R-Truth on the tarmac at Frankfurt Airport just as Truth was boarding a plane to fly to the Middle East. A few hours later, Truth won back his title by gingerly pinning Mahal as he slept during the flight.
Notable Wrestling Birthdays:
Drew McIntyre (1985)
Jaxson Ryker (1982)
Shane Andrews (1979)
O.D.B (1978)
Tony Norris (1965)
Brute Bernard (1921)