February 4th – On This Day In Wrestling History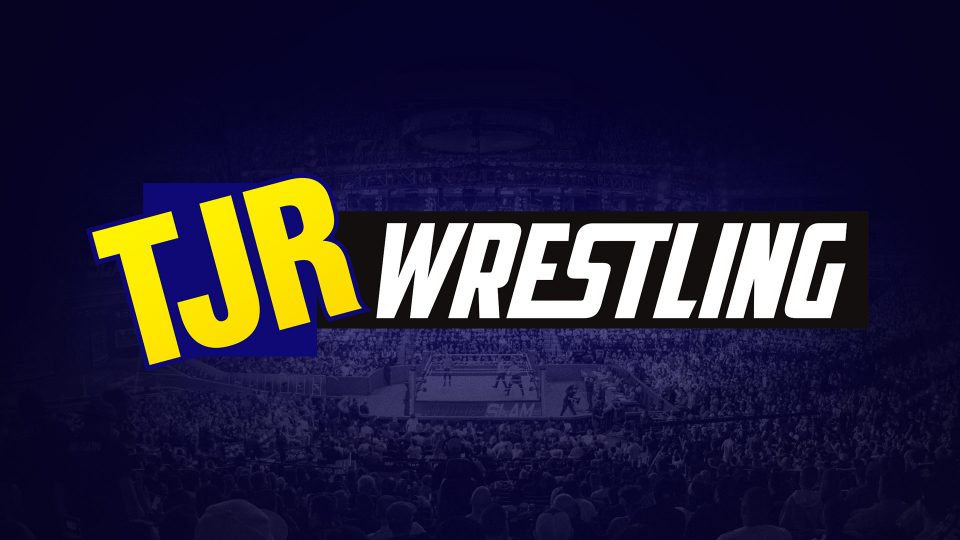 Our full On This Day In Wrestling History section can be found here.
1977 – Chavo Guerrero defeated Dory Funk, Jr. to win the NWA Americas Heavyweight Title in Los Angeles, California. A few states away Ted Oates defeated Bob (Sgt) Slaughter in St. Joseph, Missouri, to win the NWA Central States Heavyweight Title.
1995 – ECW 'Double Tables' was held in Philadelphia, Pennsylvania. On the show, Cactus Jack defeated The Sandman in a 'Texas Death' match. The main event saw Sabu and The Tazmaniac beat The Public Enemy (Johnny Grunge and Rocco Rock) in a 'Double Tables' match to become the new ECW Tag Team Champions.
2001 – WOW (Women of Wrestling) held their only PPV "Unleashed" in Inglewood, California. The show was plagued by technical difficulties and a very low buy rate which along with very short matches (the first four matches lasted less than 10 minutes combined) caused it to go down in history as one of the worst wrestling events of all time.
This PPV caused the collapse of the company. On the card Caged Heat (Delta Lotta Pain and Loca) defeated Harley's Angels (Charlie Davidson and EZ Rider) to become the WOW Tag Team Champions, and Terri Gold defeated Danger to win the WOW World Championship. (It's to be noted, WOW made a come back at the end of 2012 and again in 2022.)
2004 – At an NWA-TNA weekly PPV taping in Nashville, Tennessee, AJ Styles and Abyss won the NWA Tag Team Championships in a match against Red Shirt Security (Kevin Northcutt and Joe E. Legend).
2005 – WWE taped Raw in Saitama. On the show, Tajiri and William Regal defeated La Resistance (Robert Conway and Sylvain Grenier) to win the World Tag Team Championships.
2005 – Two titles changed hands at the IWA-MS Indiana State Title Tournament in Valparaiso, Indiana. The first saw Danny Daniels take the IWA:MS Heavyweight Title away from CM Punk, and then in the main event Brandon Thomaselli beat Trik Davis to become NWA Indiana Heavyweight Champion.
2006 – Axl Rotten was found dead in the bathroom of a McDonald's restaurant in Linthicum, Maryland at the age of 44.
2017 – CHIKARA National Pro Wrestling Day was held in Philadelphia, Pennsylvania. The Young Lions Cup XIII Tournament took place, with each of the quarter-final match being a fatal-four-way. The semi-finals were traditional one-on-one matches, as was the final.
QF: The Space Monkey beat Ashley Vox, Delmi Exo, and Merlok.
QF: Cornelius Crummels beat Cajun Crawdad, Everett Connors, and Razerhawk.
QF: Travis Huckabee beat Fly Warrior, Sonny De Farge, and Travis Gordon.
QF: The Whisper beat Hermit Crab, Steven Mainz, and Sylverhawk.
SF: The Space Monkey beat Cornelius Crummels.
SF: The Whisper beat Travis Huckabee.
Final: The Space Monkey pinned Huckabee after a Moonsault and Tail Whip to become the new CHIKARA Young Lions Cup winner.
2019 – WWE RAW is in Portland, Oregon and the show started with Becky Lynch getting suspended by Stephanie McMahon. Lynch reacted to this by attacking McMahon. The reason for the suspension was that Lynch had been injured at the Royal Rumble but refused medical assessment because she didn't want to not be medically cleared for WrestleMania. McMahon said until she got checked out, she'd be suspended, so Lynch went for the Dis-arm-her. Also on the show, Ronda Rousey beat Liv Morgan then Sarah Logan in quick succession.
Notable Wrestling Birthdays: