The John Report: WWE "Super" Smackdown 01/31/20 Review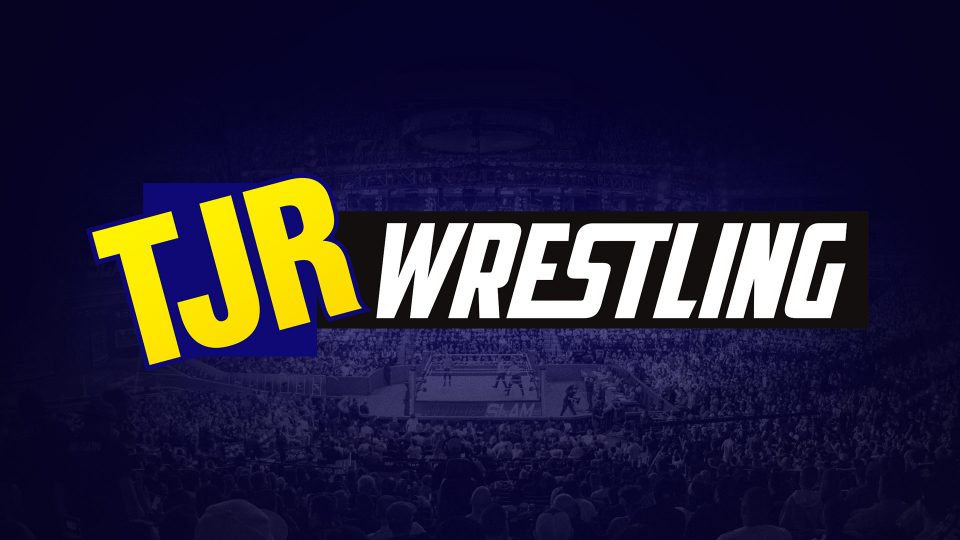 Welcome to another WWE Smackdown review here on TJRWrestling for the final Smackdown in January that is the blue brand's follow up to the Royal Rumble. WWE is calling this a "Super" Smackdown since the Super Bowl is on Fox on Sunday and Smackdown is on Fox. It's not like the matches they are advertising are more super than usual since we are getting a rematch from last week and from the Royal Rumble.
In case you missed any of my other WWE reviews in the last week, here's Worlds Collide from Saturday, Royal Rumble from Sunday, Raw from Monday and NXT from Wednesday. Plus, there's been a lot of news this week since WWE fired their Co-Presidents, Andrade got suspended, Edge returned to action after nearly nine years away and plenty of other things, so check out our News section at TJRWrestling as well.
The NFL's Super Bowl is on Sunday. I'm going with Kansas City 34, San Francisco 24 because I think that Chiefs offense is rolling with Patrick Mahomes (I'll take him for Super Bowl MVP too) and their defense is playing well enough to win. The key is stopping the San Fran running game. I think it will be a close game, but the Chiefs will pull away in the fourth quarter. I also predict both teams will score more than the three points that my LA Rams scored last year. I'm still angry about that.
Live from Tulsa, Oklahoma, this is Smackdown for episode #1068. Follow me on Twitter @johnreport. Please visit TJRWrestling.net daily for our regular updates on the wrestling business featuring WWE news coverage along with reviews about wrestling's past and present. Thanks to Melo Man for the banner up top.
The show began with the "Are You Ready" intro by AC/DC that they show some weeks and don't use at other times.
There was pyro on the stage and the Smackdown logo had the word "Super" on the Smackdown for this Super Smackdown show since the Super Bowl is also on Fox on Sunday night.
Let's Hear from Roman Reigns and The Usos
Roman Reigns made his entrance to a big pop as Michael Cole screamed about how we kick thing off with the Big Dog. The announce team of Cole and Corey Graves talked over images of Reigns beating King Corbin at the Royal Rumble event on Sunday. Reigns was also the runner up in the Royal Rumble match.
The Usos made their entrance to join cousin Roman Reigns in the ring for a show opening promo. They are in a six-man tag team match later.
Reigns said that the Royal Rumble came and went. Reigns said the good news is he whooped Corbin's ass all over that baseball stadium. Reigns said that the bad news is…and Jey said he lost and he doesn't like to lose. Reigns said he lost, but they'll bounce back tonight against the King and his little bitches while focusing on WrestleMania.
That led to the interruption from King Corbin, who was joined by his buddies. Corbin was on the stage with Robert Roode and Dolph Ziggler. Corbin said that Reigns knows without the help of his cousins, Reigns couldn't beat him on Sunday. Corbin said tonight he demanded a six-man tag team match. The Usos talked trash about Corbin getting beat up and losing. Jimmy said that Corbin is playing checkers while they are playing chess. Corbin said that they had a lot of time for board games while they were sitting at home embarrassing their family. Corbin said they were there embarrassing Roman Reigns.
There was a replay of Corbin and Ziggler putting dog food on Roman Reigns in December with nobody helping Reigns from that humiliating situation.
Reigns said that you're still looking in the past as if that's the greatest moment of your career or maybe you've got a dog food fetish. Reigns suggested that they add a stipulation to the match tonight and said that the loser of the match has to eat dog food. The fans chanted "yes" for that. Corbin said he accepts. Jimmy said that they had a big surprise, which led to a guy bringing out many cans of dog food. The Usos said they're serving dog food and "welcome to the Uso Penitentiary" to end it.
Analysis: I figured that "loser eats dog food" stipulation would make its way to TV since Reigns and Corbin have been advertised for those kinds of matches at live events. I think it's lame and incredibly cheesy, but I'm sure Vince McMahon thinks it's hilarious, so that's what matters to him. The promo work by everybody involved was fine.
Heavy Machinery made their entrance for the Fatal 4-Way tag team match. The dog food remained on the stage. Otis didn't eat any of that, so that's good at least.
(Commercial)
Lucha House Party and The Revival made their entrance. The Revival apparently asked for their release from WWE again recently, but it has not been granted. The Miz and John Morrison's entrance were shown last.
The Miz and John Morrison vs. Heavy Machinery (Otis and Tucker) vs. The Revival (Scott Dawson and Dash Wilder) vs. Lucha House Party (Gran Metalik and Lince Dorado)
The first fall wins the match with the winners getting an SD Tag Team Title match against New Day at Super Showdown. Two guys are in the ring while the other six guys must wait on the apron to be tagged in.
Tucker gave Wilder a bearhug, Otis tagged in with his own bearhug and Dawson worked over Otis with a boot to the face. Metalik and Morrison tagged in with Metalik missing an attack, Metalik avoided a standing SSP and hit a hurricanrana. Metalik hit a sunset flip into a powerbomb pin for a two count as The Revival broke up the pin. Dorado jumped off the top with a double cross body block and double dropkick. LHP dropkicked Heavy Machinery out of the ring, Dorado jumped onto Revival, they caught him and sent him into the ring post. Morrison hit a kick to the head on Metalik. Morrison hit a twisting splash off the top on Heavy Machinery on the floor. Miz teased a running attack, but Dawson stopped him with a clothesline. Metalik jumped over the top and hit a hurricanrana that saw others getting bumped on the floor, so everybody was down going into the break.
(Commercial)
The Miz tagged in as they tried to double team Dorado, but Dorado hit a double Stunner on both guys. Prior to that, Morrison hit a jumping kick on Metalik to knock him down. Otis got the tag from Dorado as Otis ran over everybody with clotheslines and using his stomach as a weapon. Otis hit a spinning body slam on Miz. Tucker hit a springboard attack off the middle ropes. Morrison with a kick to the ribs of Otis, then he tried a kick to the head, but Otis caught him and threw Morrison across the ring. Otis hit a running splash on Miz and Morrison against the turnbuckle, which led to Otis doing his Caterpillar spot into a double elbow drop for a two count on Miz. Miz jumped off the middle ropes, Otis caught him, Wilder took out Tucker, Dawson tagged Miz to become legal and Otis slammed. Dawson got a pin attempt on Otis for two. Metalik tagged in, kick to the face of Dawson, Dorado tagged in and hit a top rope splash on Dawson for two with Miz and Wilder breaking up the pin. Tucker with a running Thesz Press on Miz. Morrison with a Spear off the middle ropes on Tucker. Otis with a Powerbomb on Miz. Dawson with a DDT on Otis. Dorado kick to the face on Dawson, then two moonsaults off the ropes, but Wilder stopped a third moonsault attempt. Miz tagged Dorado's leg to make him legal. Miz threw Wilder out of the ring, Dawson got a rollup on Miz for two, Miz hit Skull Crushing Finale on Dawson and Morrison tagged in with Starship Pain off the top rope on Dawson for the pinfall win. That Starship Pain splash barely touched Dawson, but it was still good enough to win. The match went about 12 minutes.
Winners by pinfall: John Morrison and The Miz
The win by Morrison and Miz means they will challenge The New Day for the Smackdown Tag Team Titles at Super Showdown on February 27.
Analysis: ***1/2 This was all action and I really liked it. These eight guys worked well together. They really set up some nice spots to let some different people get a chance to show what they can do. It had an obvious outcome where Miz/Morrison got the win while The Revival's Dawson was pinned since The Revival are clearly unhappy with their roles in WWE. The Lucha House Party team isn't featured that much on Smackdown, but they had some good moments in this match. Otis got his stuff in too while Tucker didn't do much in the match. The finishing sequence looked good. Morrison continues his winning ways since returning to WWE. I think Miz and Morrison will win the titles at Super Showdown too.
The "Losers Served Dog Food" stipulation is official for later with Reigns and Usos against Corbin, Ziggler and Roode.
Up next is a look back at The Fiend vs. Daniel Bryan from Royal Rumble.
(Commercial)
The Heavy Machinery team of Tucker and Otis were talking backstage. Mandy Rose and Sonya Deville walked up to them. Mandy looked great and also really shiny. Rose thanked Otis for saving her during the Royal Rumble match. Otis was nervous, Tucker encouraged him to say something and Otis asked Mandy if she would go out with him next Friday. Mandy said she had plans next Friday, but she's free the Friday after that and Otis was excited. The girls left while Tucker reminded Otis that two weeks from Friday is Valentine's Day (Feb. 14). Otis was happy about that.
Analysis: Good luck to Otis with that.
There were highlights shown from The Fiend's win over Daniel Bryan at Royal Rumble last Sunday. It was the best Fiend match so far.
They showed a video of Daniel Bryan with a lot of scars on his back after the Strap Match while Bryan was taking a shower to try to wash it off. Bryan said normally he lets his daughter Birdie look at his body after his matches, but this time his wife Brie stopped him because his back was scarred up so much. Bryan said that he loves this too much while adding that he prays his daughter finds something she loves as much as he loves this.
Alexa Bliss and Nikki Cross entered for a tag team match.
A commercial aired for Raw showing Randy Orton's attack on Edge from this past Monday. How will Randy explain his actions? Find out on Raw.
(Commercial)
There was a "This in WWE History" video showing Halftime Heat from 1999 when Mankind beat The Rock in an Empty Arena Match to win back the WWF Title. It was a lot of fun and it was halftime of the Super Bowl. That's why they showed highlights of it here.
The Fire & Desire team of Mandy Rose and Sonya Deville made their entrance for this tag team match. They showed images from Royal Rumble when Otis saved Mandy Rose twice.
Alexa Bliss and Nikki Cross vs. Fire & Desire (Mandy Rose and Sonya Deville)
Rose and Deville attacked before the opponents were ready. Cross tripped up Deville, put her inside the ring apron, Bliss with a dropkick on Deville and Bliss got caught on the apron. A lot of men were jealous of that image. Just saying. Deville sent Bliss into the announce table and then back in the ring. The bell finally rang to begin the match.
Deville worked on Bliss with punches to the ribs followed by a chinlock while the announcers talked about Mandy having a date with Otis in two weeks. Rose made the blind tag, Bliss did an STO takedown on Deville and Rose hit a running knee on Bliss for a two count as Deville made the save. Bliss fought out of the heel corner with forearms and then sent Rose into the turnbuckle. Cross got the hot tag against Rose with forearms to the face, a corner splash and a running bulldog. Cross went up top and hit a cross body block on Bliss for two as Deville broke up the pin. Deville walked right into a punch from Bliss. That looked too choreographed. Cross hit the swinging neckbreaker on Rose and Bliss went up top to finish with the Twisted Bliss splash for the pinfall win after about four minutes.
Winners by pinfall: Alexa Bliss and Nikki Cross
Analysis: *3/4 It was a decent enough tag team match. Rose and Deville lose way more than they win, so they don't have much credibility as a team even though the announcers try to push them on commentary. Bliss is way less interesting as a face. She just doesn't have much to do anymore other than smile with her buddy Cross. That's what happens to babyfaces, though. They become way less interesting than the heels in a lot of cases. That's something WWE is bad at.
Shinsuke Nakamura (with Sami Zayn and Cesaro) and Braun Strowman were shown walking backstage in separate parts of the arena. It was noted by Cole that it was Day 199 of Nakamura's IC Title reign.
(Commercial)
There was a guy on the stage stirring up the bowls of dog food.
Braun Strowman entered first for the IC Title match as the challenger. Good ovation for him as Cole noted that Strowman has never won a singles title in WWE. Shinsuke Nakamura was next as the Intercontinental Champion that was joined by Sami Zayn and Cesaro as part of this unnamed heel trio.
Intercontinental Championship: Shinsuke Nakamura (w/Sami Zayn and Cesaro) vs. Braun Strowman
Strowman with a shoulder tackle. Strowman with a running corner splash. Strowman tried a running boot, Nakamura moved (thanks to Zayn pulling his arm) and worked over Strowman with knees. Nakamura left Strowman on the ropes, the referee held Shinsuke back and Zayn got in a cheap shot punch to the face. Strowman lifted up Nakamura to toss him down, but Nakamura came back with a spin kick to the head. Nakamura worked over Strowman with kicks to the chest, but then Strowman got a hold of him and hit a clothesline. Strowman with two shoulder tackles on Nakamura followed by a toss across the ring. Strowman with a running splash against the turnbuckle and a punch to the chest. Nakamura to the floor, so Strowman ran him over with a running shoulder tackle. Back in the ring, Nakamura avoided the powerslam, kick to the back of the head and running knee for a two count. Zayn exposed the turnbuckle, Cesaro distracted the referee, Nakamura failed to send Strowman into the exposed steel and Strowman sent Nakamura into the steel instead. Strowman followed up with the Running Powerslam for the pinfall win and he's the new IC Champ at around five minutes.
Winner by pinfall AND NEW Intercontinental Champion: Braun Strowman
Analysis: ** It was okay with Strowman getting the big win for his first singles title in his WWE career. The finish was done to make it look like Zayn screwed up to cost Nakamura, so I wonder if they split them up because of this. Nakamura got some offense in, but it was mostly a dominant performance from Strowman. Going into it I thought it would be a disqualification to keep the title on Nakamura or a Strowman title and they opted to do the title change. I don't mind it at all. Perhaps Strowman will get a good feud going into WrestleMania.
Post match, Strowman celebrated with the Intercontinental Championship for his first singles title win in his WWE career. The trio of Nakamura, Zayn and Cesaro were frustrated on the ramp.
Analysis: I was thinking about possible feuds for Strowman. Sheamus has never won the IC Title in his career, so maybe they can do Strowman vs. Sheamus at WrestleMania. I don't know if that's the plan. It's just a thought I had.
(Commercial)
The trio of Nakamura, Zayn and Cesaro were interviewed backstage with Zayn saying it was an injustice. Zayn complained about the dumb questions. Meanwhile, Elias was in the ring playing his guitar while Zayn said tell him it's not what he thinks (meaning an Elias interruption). Elias said that nobody wants to hear Zayn talk, so he thought he would move things along. Zayn told Elias nobody cares about his jingles and told him to shut his mouth. Zayn said what he has to say is far more important and said to give him time. Zayn spoke again, but Elias interrupted him again. Elias kept on playing the guitar, so Zayn told Cesaro to take care of it.
Elias said hello to the crowd and said we are on the road to WrestleMania. Elias was about to do a song, but Cesaro made his entrance to interrupt him.
Cesaro got in the ring with Elias, who threw him into the turnbuckle and stomped away on him. Elias with a running clothesline followed by a back body drop and a jumping knee to send Cesaro out of the ring. Cesaro was holding his knee to sell an injury and hopefully he's not really hurt.
Analysis: This was boring. I still feel Elias is out of place as a face. He's much better as a heel. Elias still doesn't get booked in matches that often, but at least in a segment like this he could shine by knocking Cesaro out of the ring. Cesaro remains the most poorly booked WWE superstar.
The announce team shilled Cory Graves' WWE Podcast with Ronda Rousey as the guest this week. Graves thinks Rousey will be back in WWE sooner than later.
There was a video package reminding us of the Sheamus/Shorty G rivalry that saw Sheamus beat Shorty at the Rumble on Sunday.
Sheamus made his entrance. As Sheamus posed on the stage, Shorty hit him in the back with a forearm to the back and Shorty ran down to the ring. That match is next.
(Commercial)
The match started during the break.
Sheamus vs. Shorty G
Sheamus picked Shorty up in the air, but Shorty used his legs to send Shorty over the top to the floor. Sheamus followed up with a rolling senton slam on the floor. Sheamus slammed Shorty off his shoulders. Shorty fought back with chops, a headbutt and then Sheamus hit a forearm to the chest. Shorty pulled Sheamus's throat across the top rope to stun him. Shorty up top and he hit a missile dropkick. Shorty with a rolling kick against the turnbuckle. Shorty went up top and he hit a moonsault for a two count with Sheamus getting the left shoulder up. Shorty got a rollup for two, but Sheamus came back with the Irish Curse backbreaker. Sheamus hit the Brogue Kick for the pinfall win after four minutes.
Winner by pinfall: Sheamus
Analysis: ** A dominant showing by Sheamus to continue his winning streak since he came back from injury. Shorty had a bit of a flurry of offense, but it wasn't that much. It was a lot shorter than their Royal Rumble Kickoff Show match was and the result was predictable with Sheamus getting another win.
There was another shot of the dog food on the stage.
(Commercial)
The guest on the next episode of WWE Backstage on is Royal Rumble winner Drew McIntyre and it's hosted by Renee Young and Booker T.
Let's Hear from Bayley
Bayley made her entrance while showing off her Smackdown Women's Title on her way down to the ring. Bayley was in street clothesline including a Bayley jacket that has her face on it. The fans greeted her with boos.
Bayley: "Damn, I'm good." Bayley said there's something about her that can't be taught, produced or touched. Bayley said that at Royal Rumble she showed us how a role model beats somebody quickly and decisively. Bayley said she beat Lacey Evans, she crushed her dreams and got payback for Evans injuring Sasha Banks to cost her the Royal Rumble match. Bayley mocked Evans because she beat her while her daughter Summer was in the front row and Bayley said now Summer can see how much of a failure her mom Evans is. Bayley bragged about how she has beaten everyone, which is no surprise. Bayley thought Charlotte Flair would challenge her, so she called her out, but instead it was Naomi. (Charlotte Flair wasn't at Smackdown. She's in Miami for Super Bowl parties. It's all over her Instagram.)
Naomi made her TV return to Smackdown after she returned at the Royal Rumble on Sunday. Naomi's "glow" entrance was cool as usual and she was also wearing some LED helmet on her head and she took that off before going into the ring.
Naomi said that she missed us on Smackdown. Naomi said Bayley is bragging, lying and running her mouth saying you beat everyone. Naomi told her that Bayley hasn't beaten her. Naomi said that as a former Smackdown Women's Champion, she thinks that title could use some glow. Naomi said that the next chance she gets and Bayley knocked her down by hitting her in the face with the title. Bayley with punches to keep Naomi down. Bayley missed a shot with the title, then Naomi followed up with a springboard kick and Bayley bailed to the floor to end it.
Analysis: It makes sense for Naomi to be on Smackdown since husband Jimmy Uso is on the show. It's also smart to do Bayley vs. Naomi for the title since it's fresh. I assume that it will lead to a title match at one of the next two PPVs (Super Showdown if they allow a women's title match or Elimination Chamber) and perhaps another match at WrestleMania, but there may be somebody else for Bayley to face at WrestleMania. I still think it's too early to have Bayley/Banks split up as a team, so I wouldn't do Bayley vs. Banks at WM, but it's possible. They could also go with a multi-woman match for WrestleMania. We have two months to get there.
The Usos made their entrance while Naomi made her exit. That meant the main event was up next.
(Commercial)
Next week on Smackdown in San Jose: The Miz and John Morrison bring back "The Dirt Sheet" segment, Daniel Bryan is there live and Bray Wyatt's Firefly Fun House is back as well.
Roman Reigns was shown in the ring with The Usos for the main event. There were two buckets of dog food sitting at ringside for the losers of this match. It looked more like chilli or something else, but it may have been dog food.
The trio of King Corbin, Robert Roode and Dolph Ziggler walked down to the ring for the main event match. Corbin was not carried down to the ring as usual.
Losers Eat Dog Food Match: King Corbin, Robert Roode and Dolph Ziggler vs. Roman Reigns and The Usos (Jimmy and Jey Uso)
The heels took control early as Corbin battled with Jey, Roode pulled the top rope down, Jey bumped over the top to the floor and Roode gave Jey a spinebuster on the floor. Roode tossed Jey over the barricade at ringside.
(Commercial)
The match returned with Jey remaining as the face in peril. Jey hit an enziguri kick on Roode. Ziggler tagged in, he went for a corner splash on Jey, who moved and Ziggler hit the turnbuckle. Corbin got the tag, he punched Reigns off the apron and whipped Jey into the turnbuckle. Corbin got a rollup on Jey for a two count. Jey managed to fight his way out of the babyface corner by knocking Roode and Ziggler, he avoided Corbin and Reigns got the hot tag to a big pop. Reigns with a clothesline on Corbin followed by a leaping clothesline. Reigns worked over Corbin with the ten corner clotheslines followed by the big boot as usual. Corbin did his slide out of the ring, slide back in spot, avoided a Reigns strike and Corbin hit a Chokeslam for two with Reigns kicking out as the last possible moment. Corbin knocked Jimmy off the apron and whipped him shoulder first into the steel steps. Roode distracted the referee, Corbin with an eye rake to Reigns, Ziggler with a superkick and Corbin hit the Deep Six slam for a two count as usual for that move. The fans were chanting "Roman" for Reigns. Jimmy hit a suicide dive on Roode to send him over the announce table. Reigns with a Superman Punch on Corbin for two with Ziggler breaking up the pin. Jimmy took care of Ziggler with a superkick and suicide dive to take him out. Reigns charged, Corbin with a boot, Reigns came back with the ROLLUP OF DEATH~! and that was enough for the pinfall win after 10 minutes. Corbin had a shocked look on his face when he realized what that means.
Winners: Roman Reigns and The Usos (Jimmy and Jey Uso)
Analysis: *** This was a good main event tag team match following the typical formula with Reigns getting the hot tag and finishing off the match for his team. It was a little surprising to see Reigns didn't win the match with a Spear since that's what usually happen, but for whatever reason they felt like going with the ROLLUP OF DEATH~! in this spot. (After the match Reigns hit a Spear, so maybe the thought was only one Spear by Reigns to make it more impactful.) It's the second time Reigns pinned Corbin this week, which hopefully means this feud is over.
After the match was over, Reigns was laughing about getting the chance to pour dog food on Reigns. The Usos attacked Corbin with superkicks to keep him from leaving. The Usos handcuffed Corbin's wrists together like Corbin did to Reigns previously. Corbin tried to fight his way from The Usos, but then Reigns hit Corbin with a Spear on the floor. Reigns hugged a kid at ringside. Reigns put Corbin up against the ring post just like Corbin and Ziggler did to Reigns in the past. I should add also that Ziggler and Roode were taken out and the announce table was shoved on top of them.
The Usos wheeled over the tray that had buckets of dog food on it. Reigns grabbed a spoon and flung some of it on Corbin. The Usos dumped a bucket of dog food on Corbin. Reigns got another bucket of dog food and poured it all over Corbin. The announcers put over how smelly it was out there. The Usos stood beside Corbin and took a photo with Corbin. Cole said that photo will probably be on WWE.com tomorrow morning. And it was.
Payback's a bitch.
Reigns and Usos celebrated by continuing to pour dog food on Corbin. Cole told us to enjoy the Super Bowl on Sunday and said he's sure Corbin will. Corbin is a big Kansas City Chiefs fans, so he really might enjoy it!
Analysis: This is the kind of silly thing WWE likes to do to get attention and maybe try to get younger viewers more interested. If a kid sees the good guys pouring dog food on the bad guys they might find it funny and laugh about it a lot. If an adult sees that, they'll think it's lame. Do I like it? Not really, but I get why they do this comedy humiliation stuff occasionally. The wedding on Raw was the same sort of thing with humiliation for Lashley and Lana. I really hope this is the end of Reigns vs. Corbin, but it's WWE, so you never know since they keep repeating things so much. This feud has been going on for about four months now. It's the right time to move on.
Three Stars of the Show
1. Braun Strowman – I'm happy he finally won a singles title.
2. The Miz/John Morrison
3. Roman Reigns
The Scoreboard
5.75 out of 10
Last week: 7
2020 Average: 6.55
Last 5 Weeks: 7, 7.25, 6.5, 6.25, 6.5
Final Thoughts
I give this week's Smackdown a 5.75 out of 10.
This was an average episode of Smackdown. The last two weeks were definitely better shows. There were some solid matches (the first and last tag team matches), but they don't have any storylines right now that are very interesting. I'm hoping that some feuds end (like Reigns vs. Corbin) while others began like Bayley vs. Naomi. It was a decent night for tag team matches, so that's encouraging. The lasting image of this show is Corbin getting dog food poured on him. Pro wrestling can be silly like that. We all know that. It doesn't bother me that much, but it will get some fans riled up for sure. Also, I'm happy for Braun Strowman finally winning singles gold after over 3.5 years as a singles wrestler in WWE. It's about damn time.
I still think WWE had a very good week with multiple great matches going back to Worlds Collide on Saturday, then at the Rumble PPV with an excellent men's Rumble match, a strong angle to end Raw with Edge/Orton and an awesome main event tag on NXT. I probably rated five or six matches over four stars (meaning great matches) this week alone on WWE shows, so they are still putting out some awesome matches. Raw and Smackdown both felt average to me although both of them were better in January than they were in December. This Smackdown wasn't great at any point, but if the dog food ending means the end of Reigns vs. Corbin matches then I can be happy about that at least.
The next WWE pay-per-view is Super Showdown on Thursday, February 27. Here's what we know so far.
Smackdown Tag Team Championships: The New Day (Big E & Kofi Kingston) (c) vs. The Miz and John Morrison
That's the first match. There will be more to come over the next month.
—
Thanks for reading. Go reigning NBA Champions Toronto Raptors and Toronto Maple Leafs. My contact info is below.
John Canton
Email mrjohncanton@gmail.com
Twitter @johnreport
Personal Facebook and TJRWrestling on Facebook