The John Report: WWE Smackdown 04/17/20 Review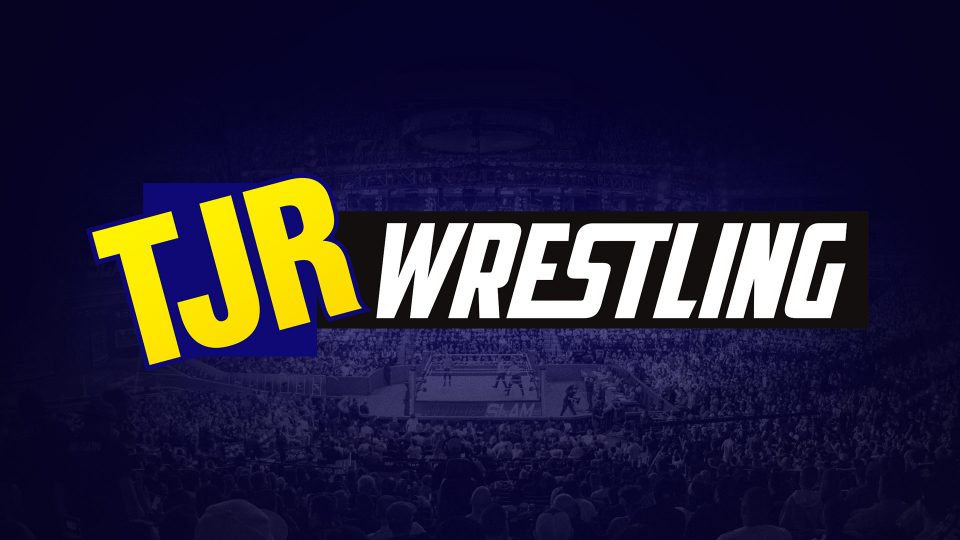 Welcome to another WWE Smackdown review here on TJRWrestling. It was another eventful week full of WWE news due to the ongoing health crisis that the world is dealing with. There were several wrestlers and backstage personnel that were released. Some of those wrestlers were barely used, so a casual WWE fan may not even notice they are gone, but it still sucks that they lost their jobs. A massive company like WWE is still going to have a very profitable year thanks to their TV money, so it's understandable that Vince McMahon is taking some heat from fans for firing people (or putting them on furlough) when it's tough for them to get work right away.
On Thursday morning, we found out that legendary WWE Hall of Fame ring announcer Howard Finkel passed away. He was loved by those he worked with and by the fans as well. I think it's fair to say The Fink was the best to ever do his job, he was a voice that a lot of us grew up with and left a huge impact on the wrestling business that he loved so much. I'll never forget all of the great moments that The Fink was a part of along with the amazing way that he would say "AND NEWWWWWWWWWWWW" whenever there was a new champion. If you grew up with him like I did then you know. If you didn't, please just search for some highlights because I'm telling you he was amazing at his job. It also warmed my heart to see so many wrestlers past and present praising him for the good man that he was. The Fink was WWE's first full-time employee and he came up with the name WrestleMania too, so there's a lot that he's done that we may not even know about. The Fink was a WWE lifer and he'll be missed. Condolences to his family, friends and loved ones. May he rest in peace.
It was reported earlier on Friday that WWE also plans to tape some episodes of Raw, Smackdown and NXT into early July because we have no idea when this health crisis will be over. I think it's a great move because it will limit the amount of travel that the superstars, as well as other personnel involved in the tapings, will have to do. When it was reported last week that WWE wanted to go live with every show, I thought that was an unnecessary move. The rumor was that Vince McMahon thought that he had to go live due to his contracts with NBC/USA Network and FOX, but apparently it's okay to be taped when there's a freakin' global pandemic going on. To those of us at home, it shouldn't matter that much about live or taped when there are no fans to report on the spoilers anyway. Plans can always change because we know Vinny Mac loves to change his mind.
Here's what WWE has advertised for Smackdown this week:
* The Miz vs. Big E vs. Jey Uso for the Smackdown Tag Team Titles
* Daniel Bryan vs. Cesaro (MITB Qualifier)
* Naomi vs. Dana Brooke (MITB Qualifier)
* Sasha Banks vs. Tamina
WWE continues to go ahead with plans to do the Money in the Bank pay-per-view on May 10 as well, so that's something to look forward to early next month.
From the WWE Performance Center in Orlando, Florida, this is Smackdown for episode #1078. Follow me on Twitter @johnreport. Please visit TJRWrestling.net daily for our regular updates on the wrestling business featuring WWE news coverage along with reviews about wrestling's past and present. Thanks to Melo Man for the banner up top.
There was an image shown on the screen saying this show was In Memory of Howard Finkel.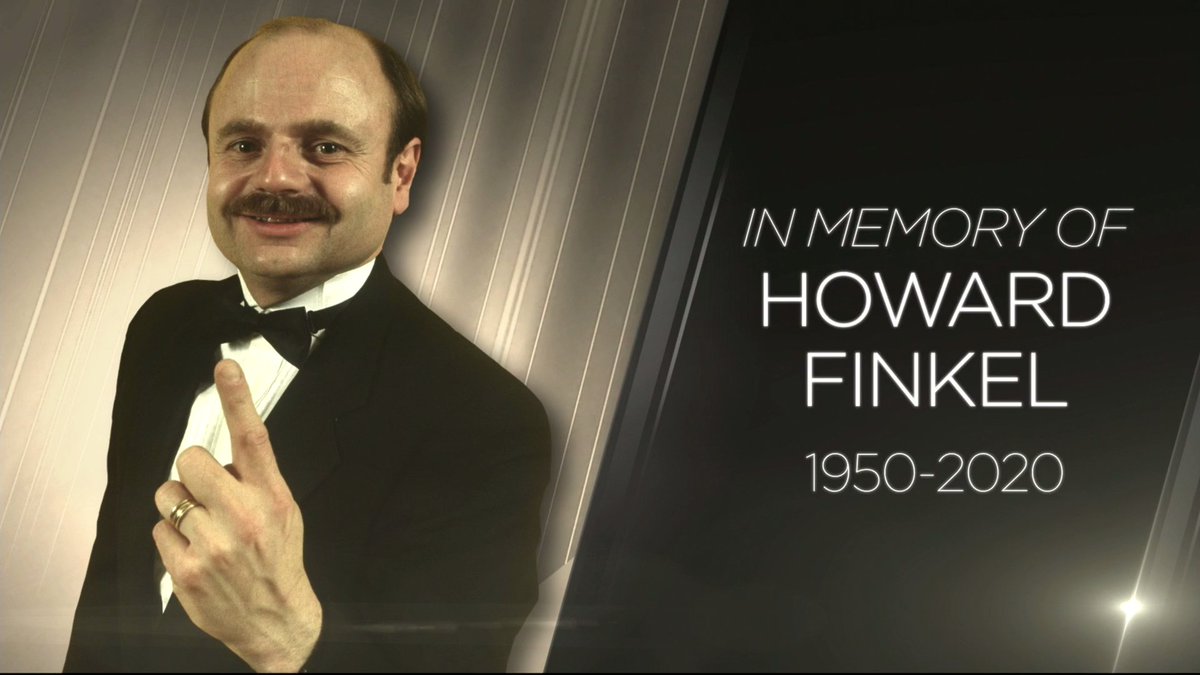 The Smackdown intro video aired.
There were three chairs in the ring to begin the show as the announce team of Michael Cole and Corey Graves went over what is coming up this week.
A Moment of Bliss
Alexa Bliss and Nikki Cross made their entrance for Alexa's talk show. They are the Women's Tag Team Champions that sat down in the two chairs in the ring. Bliss introduced her friend, the new Universal Champion Braun Strowman as the guest.
Braun Strowman made his entrance wearing the blue Universal Championship around his waist. A graphic let us know that Strowman will defend the Universal Championship against Bray Wyatt at Money in the Bank on May 10. The graphic showed a picture of Bray rather than The Fiend, but that could change. Strowman sat on a chair in the ring and they all congratulated eachother for winning titles at WrestleMania. Bliss noted that Strowman knows Wyatt very well and instead of seeking help, Bray wallows in it. Bliss said that Bray is psychotic and she cued up the promo of Wyatt making it known that he wants Braun's Universal Title back.
Strowman said that he knows Wyatt very well, he was part of his family, but it's not like Wyatt created him. Strowman said that the past is the past. Strowman said that he knows how Wyatt works as a manipulator that makes people doubt themselves, but he is not playing those games. Strowman said that if Wyatt comes after him then the only thing that he's going to get are these hands.
Strowman noticed a wrapped present in the corner of the ring with Bliss saying that is not from her. Strowman referenced their "Team Little Big" tag team days, but Bliss said she did not get him a present. Strowman opened the present to reveal a box that had Strowman's old Wyatt Family black sheep mask in it. Strowman looked at the mask as Wyatt's laugh was played in the arena. Strowman looked around for Wyatt, but he wasn't there. An image of Strowman wearing the sheep mask earlier in his career was shown on screen. That led to a break.
Analysis: It was a way for Wyatt to play mind games with Strowman by having him open a present with the mask in it. Since Wyatt isn't the kind of character that is going to wrestle on TV much or do regular promos in the ring, they have to come up with creative ways to build up the match and that's a decent way to do it. Strowman is a dominant wrestler, so the storyline is can Wyatt find a way to manipulate him and get in his head enough to beat him for the title? I think Strowman should have a good run with the title, so I think he should retain at Money in the Bank.
(Commercial)
A commercial aired for Total Bellas on Thursdays on E Network. Poor Daniel Bryan.
The announce team of Cole and Graves were shown at ringside talking about how Strowman was the Black Sheep of the Wyatt Family, which is why he used to have a black mask.
Sasha Banks entered for her match with her buddy Bayley, who is the Smackdown Women's Champion. Tamina entered as the opponent. If Tamina wins then she gets a Smackdown Women's Title match against Bayley. They showed highlights of last week's Smackdown to show how this match was set up.
Tamina vs. Sasha Banks
Bayley joined the commentary team for this match. She has been champion for 188 days. Banks gave Tamina a t-shirt, then Tamina said it was small and she's an extra-large. That was awkward. Banks tried a sunset flip into a pin, but Tamina powered out. They messed it up originally because it's Tamina involved in a match. Banks did a nice job of going for it again. Tamina with a headbutt, then she put Banks on the apron and elbow smash sent Banks to the floor. They went to break.
(Commercial)
The match returned with Banks getting a double knee attack off the ropes for a two count. Banks with a kick followed by a basement dropkick and kick while Tamina was against the ropes. Banks grabbed a chinlock with Bayley claiming she would love to share the ring with Banks in a match, but right now they are handling Tamina. Tamina drove Banks back into the turnbuckle, Banks avoided a corner charge, Banks with a rising knee and Banks jumped off the ropes right into a clothesline or maybe it was a uranage slam. It looked like a clothesline. Tamina went to the floor after Banks, so Bayley yelled at her and Banks shoved Tamina into the ring post, then a kick off the apron followed by Banks shoving Tamina into the steel steps. Bayley was about to attack Tamina, so Lacey Evans' music hit and she ran out to the ring with a shoulder tackle on Bayley. Banks missed a kick on the floor because Tamina moved and Tamina hit a superkick on Banks while they were on the floor. Back in the ring, Tamina hit another superkick followed by a pin on Banks for the victory. It went about eight minutes.
Winner by pinfall: Tamina
Analysis: *3/4 The match was okay other than the spot early in the match where they messed up a pin attempt. Banks was in control for most of it, Tamina was about to get attacked by Bayley and they used Evans in a good way to have her take out Bayley. That led to Tamina's win. I think that's a better way to book a Tamina match because if she's on offense too much then it gets boring. I doubt Tamina beats Bayley for the SD Women's Title. I think Sasha Banks might be the Money in the Bank winner if she's in the match.
Jey Uso did a quick promo in the backstage area about how he's coming for The Miz and Big E to win the Smackdown Tag Team Titles.
(Commercial)
Lacey Evans was shown walking backstage with Charly Caruso there to interview her. Caruso is usually just on Raw, but here she is on Smackdown. That's not a complaint because I think she's tremendous. Evans talked about how she was focused on Sasha Banks and she's a woman on a mission that won't stop until the mission is complete. Evans had Sasha's name with a circle and line crossed through it.
Sheamus vs. Denzel Dejournette
Sheamus charged, Denzel got a rollup attempt and then Sheamus beat him up with repeated elbows to the face. Sheamus attacked with knee drops to the side of the face. When Denzel got back up, Sheamus hit a Brogue Kick for the pinfall win after about one minute.
Winner by pinfall: Sheamus
Analysis: A squash match to put over Sheamus as they continue to book him in a dominant way.
Post match, Michael Cole was about to set up a video package about Jeff Hardy like last week. Sheamus went over to him to complain about how they talked about Jeff Hardy last week after his match as well. Sheamus got in Cole's face saying he will not be disrespected. People yelling at Cole is always cool with me. It looks like a Sheamus feud with Jeff Hardy is brewing, which is fine because they both need it.
Jeff Hardy Video – Chapter Two: The Fall
There was a video package about Jeff Hardy showing some of his famous dives. Big Show talked about how he remembered Jeff on a bus and he was in so much pain. They showed a clip of Jeff Hardy saying goodbye to WWE in 2009 when his contract expired. Jeff talked about how he was addicted to drugs. Christian spoke about how drug addicts lie. Jeff talked about how they busted him for drug possession in 2010, then he was arrested for drinking in 2011 and 2018 as well. Big Show said it was tough to help him, you can be there for him, but he knew he had to get his head straight. Samoa Joe said that it was apparent that Jeff needed help. Jeff said he knew he had a problem. Jeff said that jail scared the living hell out of him (I think he was in there for about two weeks). Jeff said he had a lot of making up to do and he will. Next week is the third part of Jeff's story about his WWE return.
Analysis: A lot of the footage there was in a WWE 24 documentary that WWE did about the Hardy Boyz where they covered a lot of this stuff and it was well done. I reviewed it for another site. I'm glad Jeff has gotten clean in the last few years. I wish he did it over a decade ago when he really needed it, but at least he is on the right path now. As mentioned earlier, they're likely doing Sheamus vs. Jeff Hardy as a feud.
They showed Dana Brooke warming up backstage for her match. Carmella complained about Dana focusing on her match this week instead of their Tag Team Title match next week. Dana said she can focus on her match tonight and next week. Carmella said good luck.
Analysis: Why would it be hard to have a match one week and the next week? People do it all the time. Perhaps it is teasing a heel turn for Carmella if they lose next week. I don't know if that's the plan.
Naomi entered for her match as the show went to break.
(Commercial)
Next week on Smackdown is the Triple H 25th Anniversary Celebration. Triple H's WWE debut was in April 1995, so it is legitimately 25 years for him in WWE.
It was mentioned by the announcers that the Money in the Bank matches won't be ladder matches. They will take place at the WWE headquarters in Connecticut and the briefcase will be on the roof. According to WWE: "The match begins on the ground floor of WWE Headquarters but the briefcases will be hanging all the way up on the roof of the corporate tower!"
Analysis: It's different, that's for sure. It will probably be the like Firefly Fun House "Match" and Boneyard Match at WrestleMania where they make it feel unique by shooting it like a movie with a lot of editing. I don't mind it because those WM matches were fun.
Money in the Bank Qualifying Match: Naomi vs. Dana Brooke
Naomi and Brooke battled over some pin attempts in the first minute. Brooke managed to send Naomi out of the ring followed by a baseball slide dropkick. Brooke with a leg scissors around Naomi's waist while trash-talking that this is about fighting, not dancing. Naomi used her legs to roll up Brooke for a two count. Naomi with two kicks to the head followed by a springboard kick to the head for a two count. Naomi with a jumping kick to the head, Naomi charged and Brooke caught her with a sitout Powerbomb for a two count. Brooke went for a cartwheel attack off the ropes, Naomi moved and Naomi went for the Rear View, but Brooke avoided it. Naomi managed to hit the Rear View for a two count. Naomi went for a split-legged moonsault, Brooke moved and Brooke did a sunset flip pin on Naomi for the pinfall win after about four minutes. Good form on the pin there.
Winner by pinfall: Dana Brooke
Analysis: **1/4 This was okay because there was a lot of action from the moment it started. They weren't grabbing headlocks or anything like that to make it boring. Each woman was going for pins right away, so it was competitive. Naomi hitting the Rear View looked like it was going to be the finish, but Brooke kicked out and got the win. Good for Dana, who works hard and has improved over the last year.
Post match, Brooke celebrated the win while the announcers put it over as the biggest win in her career.
There was a long video package to tell us about the Otis story with Mandy Rose and Sonya Deville turning on Mandy, so to speak. Mandy and Sonya are up next.
(Commercial)
Sonya Deville Explains Herself to Mandy Rose
Sonya Deville made her entrance in all black. She looked into the camera calling out Mandy because Mandy wasn't answering her texts or calls. Sonya said that she has never had anybody like Mandy in her life since they were on Tough Enough five years ago. Sonya wanted to talk to Mandy so that she can tell Mandy what she has wanted to tell Mandy for a long time.
Mandy Rose made her entrance looking great as usual. They were in street clothes as opposed to wrestling gear. Rose got in the ring saying that she didn't have anything to say after what she did to Mandy and Otis. Sonya said that she's spent more time with Mandy than her own family. Sonya said that what she's been trying to say and wanting to say is that Mandy is the "most selfish human being that she has ever met in her entire life." Rose wondered what she was talking about.
Sonya said that this has nothing to do with Otis. Sonya said that Fire & Desire was never about them, it was always about Mandy while Mandy was on magazines and Sonya's face wasn't even seen on the entrance video. Sonya said she was about to gag and then said that Mandy is probably doing that with Otis now. Sonya said that the sad part is that Dolph actually cares about Mandy and look at Dolph compared to Otis. Sonya said that she helped Dolph try to have a relationship with Mandy, which was in exchange for helping their team. Sonya said that she feels so much better now because all she wants to do is to see Mandy hurt. Sonya said that Mandy might be pretty, but she is nothing more than a dime a dozen blonde who looks like she was created in a lab. Sonya complained about how Mandy was eye candy that had no talent and she told "barbie doll" to listen carefully. Sonya said she knows Mandy like a sister, like a roommate, like a partner and she will use every ounce of her being to ruin Mandy's life. Sonya said that they will realize who the real star of Fire & Desire was, a real fighter (meaning Sonya), not a centerfold bitch like Mandy.
Dolph Ziggler (in a Ryder and Hawkins shirt) went into the ring to say that they went about this the wrong way. Ziggler said that you can't fake what they have and what they know about eachother. Ziggler wanted Mandy to look him in the eye and tell him that she doesn't feel anything for him. Ziggler tried to touch her, so Mandy pushed his hand away. Deville decked Rose with a forearm. That led to Otis making the save. Otis went into the ring and he punched Ziggler out of the ring. Deville jumped on Otis, then Mandy pulled Sonya off and Deville managed to get away with Ziggler. When Ziggler went after Otis again, Otis beat him up and Otis did the Caterpillar elbow drop. The heels left while Otis and Mandy stood tall in the ring.
Analysis: I thought Sonya's promo was very good. That was probably the longest promo of her WWE career as well and she explained her heel point of view well. There was a tease with Deville nearly saying that she did what she did because she was in love with Mandy and I think they wanted the audience to think that, but then Deville delivered the key line that Mandy was selfish, so that's why Sonya did what she did. Otis coming out for the save should set up a mixed tag between them at Money in the Bank. I think Mandy's going to get a pretty big babyface push this year. It's easy to see why WWE management would like her and I think she can do well in the face role long term. It was weird at the end how it seemed like it ended, then Ziggler had to go back in the ring again just to take the Caterpillar elbow.
A video tribute aired about Howard Finkel showing some of his famous "AND NEW" announcement for title changes. They also showed some comedic moments that The Fink was involved in during his career. They showed from tweets and photos from the WWE family in tribute to Howard.
Analysis: Great video as usual. The Fink left a lasting impression on all of us and was the best to ever do his job in the wrestling business. Thanks for the memories, Howard. You will be missed.
(Commercial)
The Miz did a backstage promo about having to defend the titles after John Morrison already defended them, but he feels confident he'll win because he's awesome.
A video aired about The Forgotten Sons trio that debuted on Smackdown last week.
Cesaro made his entrance with Shinsuke Nakamura with no sign of Intercontinental Champion Sami Zayn for the second week in a row.
Money in the Bank Qualifying Match: Cesaro (w/Shinsuke Nakamura) vs. Daniel Bryan (w/Drew Gulak)
Cesaro with a shoulder tackle. Bryan used his feet to send Cesaro over the top to the floor. Bryan hit a suicide dive on the floor. There was a "Truth Will Be Heard" interruption during the match. The masked man said that some keep their friends close and their enemies closer. It went to break. I don't know if it's supposed to be Mustafa Ali, but some of the graphics are similar.
(Commercial)
Bryan was in control as he worked on the left arm of Cesaro with a knee drop to the arm. Cesaro with a right elbow to the face, Bryan with a hiptoss and Bryan slapped on an armbar. Cesaro powered Bryan back up and slammed him across the ring. Cesaro with a body slam followed by a kick to the back. Bryan got Cesaro's left arm again and wrenched it against the top rope. Cesaro caught Bryan and hit a backbreaker. Cesaro slapped on the Sharpshooter, but Bryan managed to get to the ropes to break the hold. Bryan left the ring, so Cesaro hit him with a running uppercut against the barricade, which led to a break.
(Commercial)
The match returned with Bryan going with another armbar on the left arm, Cesaro powered out of it and then Bryan kicked the arm. Bryan continued to work on the left arm with kicks to the arm and chest followed by a kick to the head for a two count. Cesaro had Bryan on his shoulders, then he drove him into the turnbuckle and Cesaro lifted Bryan up leading to a knee to the face for two. That was almost like a GTS, but not the same. Cesaro went for a Crossface, Bryan got out of it and Bryan slapped on the Yes Lock or at least he tried, but Cesaro got out of it. They each went for pins after that. When Bryan got back up, Cesaro hit him with a clothesline. Cesaro worked over Bryan with repeated uppercuts to the chest. Bryan went to the turnbuckle, he jumped onto Cesaro's arms and Bryan slapped on the Yes Lock submission. Nakamura tried to get in the ring, but Gulak pulled him out of the ring. Cesaro tapped out to get a 14-minute win.
Winner by submission: Daniel Bryan
Analysis: ***1/2 That was a very good technical wrestling match by two of the best in-ring performers in WWE. Bryan's my favorite guy in WWE, but if Cesaro ever got a singles push I would really enjoy it. Anyway, I liked the story of Bryan working on the left arm the whole match, which played into the finish with the Yes Lock. That's how you tell a story in the match. It was also booked well with Bryan countering a power move to set up the Yes Lock while Gulak prevented Nakamura from interfering.
Daniel Bryan celebrated the win with Corey Graves saying there were five others in the Men's Money in the Bank match.
There was a backstage promo from Big E talking about how he's going to win and New Day will become 8-time Tag Team Champions.
Elias was shown walking backstage for a musical performance according to Cole, but King Corbin attacked Elias. Corbin beat on Elias with punches. Corbin trash-talked him and called him "Santana" at one point. That's the musician, not Tito. Anyway, Corbin kept on beating him up.
Analysis: I was so bored by their WrestleMania match. I don't want to see it again.
(Commercial)
A commercial aired promoting WWE Backstage on Tuesday on FS1.
Elias was shown backstage again and Corbin was still there beating him up. Elias was favoring a hand injury because Corbin shoved two equipment cases onto his hand. Corbin beat up Elias with his scepter and said that you will bow down to the king. Elias was down on the floor while Corbin left. When Elias slowly got to his knees, Corbin hit Elias with his guitar on the back.
Analysis: That feud is going to continue obviously after that. As I said earlier, I'm not that interested in it.
Next week on Smackdown in Money in the Bank qualifying matches: Drew Gulak vs. King Corbin on the men's side and Sasha Banks vs. Lacey Evans. Also, Alexa Bliss and Nikki Cross vs. Dana Brooke and Carmella for the Smackdown Tag Team Titles. They will also have a look at Braun Strowman and Bray Wyatt.
Analysis: I think Corbin and Banks will win those matches. Bliss and Cross will probably keep the Women's Tag Team Titles.
It's main event time with Big E out first representing New Day. They showed highlights of WrestleMania when John Morrison beat Kofi Kingston and Jimmy Uso in a great Ladder Match for the Smackdown Tag Team Titles. Jey Uso was out next and The Miz was last with both Smackdown Tag Team Titles.
Smackdown Tag Team Championships: The Miz vs. Big E vs. Jey Uso
Big E was in control early with both of his opponents on the floor. Big E cleared off the announce table, Jey hit a superkick and Miz with a boot to the face of Big E. Jey and Miz worked together with a double team suplex into a slam that put Big E through the announce table.
(Commercial)
Jey hit a Samoan Drop on Miz and a clothesline that sent Miz out of the ring. Jey hit a suicide dive on Big E by the announce table and a dive on Miz on the other side of the ring. Jey went up top with a cross body block on Miz for two. Big E got back in the ring with Jey hitting a kick. Jey with running hip attacks on both guys, Big E with a uranage slam on Jey and then Miz hit an atomic drop off the top on Big E. Jey with a superkick on both opponents for a two count. Miz got a cradle pin attempt on Jey for a two count. Jey kicked Miz into Big E and got a rollup for two. Miz hit a Skull Crushing Finale and had a weak cover for a two count. Miz slapped on the Figure Four Leglock submission on Jey in the middle of the ring, Jey was trying to fight out of it and then Big E broke it up. Big E hit the Big Ending on Miz for the pinfall win after 8 minutes.
Winner by pinfall and New Smackdown Tag Team Champions: Big E (and The New Day)
Analysis: *** It was fast paced action for the eight minutes they got. I wish they got a few more minutes to have an even better match, but I enjoyed it anyway. Jey kicking out the Skull Crushing Finale from Miz was a bit of a surprise since that is Miz's finisher. The Figure Four Leglock followed that, which Big E interrupted and that was the finish right there. I also liked the table spot early in the match to take out Big E, which led to the big guy coming back to win. This put over Big E as a potential singles star, which is something I hope we get to see maybe later this year. I don't want New Day to split up, but I think Big E can thrive as a singles guy too. Anyway, it was a match full of action and I enjoyed it.
Big E celebrated with the Smackdown Tag Team Titles and Kofi Kingston was at home watching. Kingston was excited and said in tribute to Howard Finkel, "AND NEW" Tag Team Champions. They are now 8-time Tag Team Champions and are now one title reign behind the Dudley Boyz according to Cole. Xavier Woods did a selfie video celebrating the win while Big E was celebrating a lot with the titles. That was the end of the show.
Analysis: I didn't really expect a Tag Team Title change although it's obvious that WWE wants New Day to be the best team in the history of the company (along with The Usos) so having them win the titles again helps their legacy. I expect New Day to pass The Dudleys either this year or next year in terms of total Tag Team Title wins in WWE history. The Usos may pass both of them too.
Three Stars of the Show
Daniel Bryan
Cesaro
Sonya Deville – I liked the promo.
The Scoreboard
7 out of 10
Last week: 5.5
2020 Average: 6.19
Final Thoughts
I thought it was a better show for SD compared to their previous shows in the WWE PC, but it's still tough without fans of course. The Bryan/Cesaro match was some great technical wrestling and the main event was fun with Big E winning the Smackdown Tag Team Titles in a triple threat singles match. It's confusing, but based on what they did at WrestleMania, it did make sense. Anyway, New Day are now 8-time Tag Team Champions in WWE. The other matches on the show were okay. Nothing was that bad.
The Sonya Deville promo segment with Mandy Rose was very well done. I thought Sonya did an awesome job in what was the longest promo of her WWE career by explaining her actions and they likely set up a mixed tag team match with Otis and Ziggler involved. The women's division on Smackdown has some decent depth now and a lot of them were featured on this show.
I'm intrigued to see what WWE is doing with the Money in the Bank matches at the PPV on May 10 because we found that wrestlers had to race to the top of WWE's Titan Towers to retrieve the briefcase on the roof. That's going to be unique. It may suck, but I'll try to be optimistic about it like the two cinematic matches at WrestleMania. It's a good time to try something different, after all.
THANK YOU FINK!
The next WWE pay-per-event is Money in the Bank on May 10. Here's what we know so far.
Universal Championship: Braun Strowman (c) vs. Bray Wyatt
Women's Money in the Bank Match: Asuka vs. Shayna Baszler vs. Nia Jax and others.
Men's Money in the Bank Match: Daniel Bryan vs. five others.
Smackdown Women's Championship: Bayley (c) vs. Tamina
—
Thanks for reading. My contact info is below.
John Canton
Email mrjohncanton@gmail.com
Twitter @johnreport