The John Report: WWE Smackdown 02/14/20 Review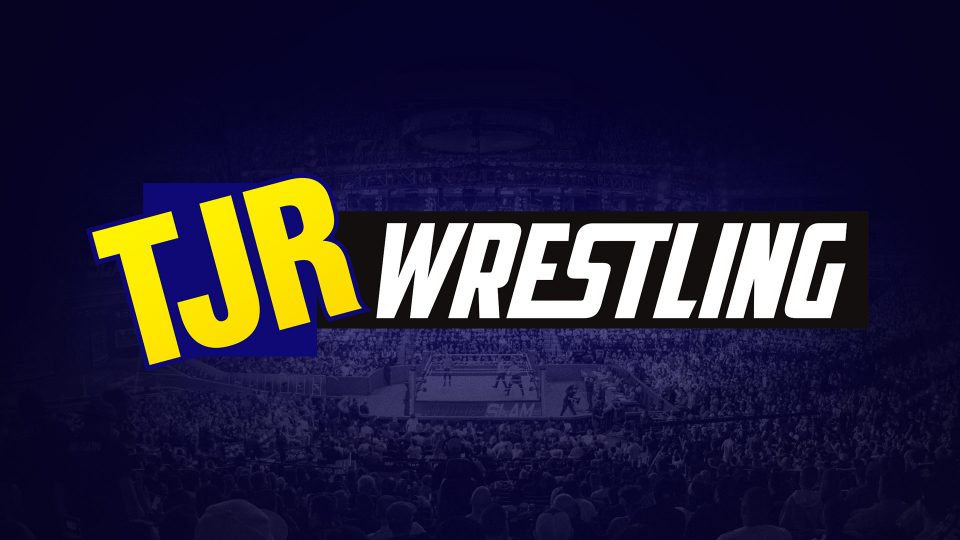 Welcome to another WWE Smackdown review here on TJRWrestling. It's the Valentine's Day edition of Smackdown featuring a Women's Title match with Bayley defending against Carmella, a Mandy/Otis date, Roman Reigns must find a mystery partner to face Morrison & Miz and Hulk Hogan is set to make an appearance. It's a rare Smackdown in my home country of Canada, so I hope the fans in Vancouver make a lot of noise. I live near Toronto and have never been to Vancouver on the west coast, but it's all love for my fellow Canadians.
The next WWE Network event is NXT Takeover Portland on Sunday night. Please check our in-depth preview on TJRWrestling right here and then join me for the review on TJRWrestling on Sunday night as well.
Live from Vancouver, British Columbia, this is Smackdown for episode #1069. Follow me on Twitter @johnreport. Please visit TJRWrestling.net daily for our regular updates on the wrestling business featuring WWE news coverage along with reviews about wrestling's past and present. Thanks to Melo Man for the banner up top.
The show began with the "Are You Ready" Smackdown introduction video. The pyro went off in the arena and the Vancouver crowd was local. That familiar "Vancouver for WrestleMania" sign was in the crowd and it's a sign that has appeared on many WWE shows. They said it was sold out with 14,832 people at Rogers Arena. That's because WWE rarely goes to Vancouver for TV, so fans were interested in checking it out. Most WWE TV shows don't sell out, but this one did.
The announce team of Michael Cole and Corey Graves promoted what was to come with Roman Reigns teaming with a partner against The Miz and John Morrison, Otis gets to have a date with Mandy Rose and Hulk Hogan will appear via satellite.
A Moment of Bliss Talk Show
Alexa Bliss and Nikki Cross entered on the stage to host Alexa's talk show and they had coffees in hand. Bliss welcomed us to the first Moment of Bliss of 2020 while Cross said Happy Valentine's Day. Cross wanted to talk about celebrity crushes. Bliss was hesitant to say it, then Nikki Cross said it's Brad Pitt and Bliss said that is who she was going to say. Cross didn't want to say her crush. Bliss and Cross introduced Carmella as the guest. Cole asked Graves if he did anything special for Valentine's Day, Graves said it's none of his business, but he did (Graves is dating Carmella).
Bliss pointed out that Carmella beat three other women including Bliss, but that's okay because Carmella earned it. Carmella said that she is going to shock everyone when she becomes the two-time Smackdown Women's Champion and she'll remind everybody why Mella is Money. Bliss talked about Carmella's issues with Bayley with Carmella mentioning "Baymella" as Carmella revealed that she used to be best friends with Bayley. They showed images of Carmella and Bayley hanging out. Carmella said that Bayley isn't the same person because of Sasha Banks. Carmella said it sucks because she was such a good friend of hers and it hurts.
Bayley showed up for the interruption because most WWE talk shows have an interruption. Bayley, with the SD Women's Title around her neck, said this is nauseating. Bayley said this is not about Sasha, it's about Carmella and she said she has pitied Carmella. Bayley said she thought she would teach Carmella and be a role model while adding that Carmella is a loser and Bayley is the most dominant SD Women's Champion. Bayley called Bliss "pipsqueak" while Bayley mentioned beating Bliss and Cross in a handicap match while saying that nobody can touch Bayley. Carmella said forget about later tonight, let's do this right here, right now. Carmella walked down to the ring to start the match and Bayley followed, so that match is up after the break.
Analysis: This was not interesting. Carmella was the confident babyface, Bayley came across as a huge jerk and Bliss tried to keep things going, but it broke down from there. It's still a promo to start the show like WWE loves to do. It took about ten minutes to get through that.
(Commercial)
The bell rang when they returned from break with referee Charles Robinson there to call the action.
Smackdown Women's Championship: Bayley vs. Carmella
Bayley with a shoulder tackle as Cole noted Bayley was the champion for 266 days. Carmella took down Bayley with an armbar with Carmella dropping the knee to the arm. Bayley broke free, she used the rope to attack and Carmella came back with two dropkicks for two. Bayley did a dreaded hair/head whip into the mat. Bayley with an elbow to the back, a forearm a belly to back suplex. Bayley went up top, the cross body block missed as Carmella moved and Carmella hit a superkick for two. Carmella with a headscissors, a dropkick and Bayley rolled to the floor to regroup. Carmella hit a suicide dive on Bayley on the floor. Back in the ring, Carmella went up top and hit a cross body block off the top onto Bayley for a two count. Bayley rolled to the floor, Carmella went after her and Bayley sent Carmella face first into the top of the announce table. That led to the break.
(Commercial)
The match returned with Bayley in control with a chinlock. Carmella with a jawbreaker followed by a head slam into the mat. Carmella with a boot to the face, two clotheslines, a bad atomic dropkick, a boot to the face and a headscissors by Carmella. Carmella hit the bronco buster attack against the turnbuckle, Bayley hit behind the referee and hit a forearm. Carmella with two running forearms to knock the champ down. Carmella ran the ropes right into the Bayley to Belly suplex for the two count because Bayley doesn't use that as a finisher. Carmella got her right shoulder up to kick out. Bayley complained to the referee about it. Bayley charged, Carmella moved, Bayley's knee hit the turnbuckle, Bayley drove Carmella's throat against the top rope. Bayley did a very slow climb to the top, so Carmella tripped her up and hit a superkick. Carmella hit a hurricanrana off the top for a two count. The crowd bought that as a nearfall. Carmella got two more rollups for nearfalls, Bayley got an inside cradle for two, Carmella rolled up Bayley for two and Carmella hit a superkick that led to Bayley rolling out of the ring to avoid being pinned. Carmella left the ring, so Bayley shoved her into the ring post. Back in the ring, Bayley tried her new finisher, Carmella avoided it, Carmella tripped her up and put on the Code of Silence submission with her legs around the throat. Bayley fought out of that, Carmella tried it again, Bayley held Carmella down in a pinning predicament and Bayley had her feet on the ropes as she pinned Carmella to get the pinfall win. The referee didn't see the feet on the ropes. The match went about 14 minutes.
Winner by pinfall: Bayley
Analysis: ***1/4 This was a pretty good match with a cheap finish to keep the title on the champion Bayley while also putting Carmella over as a credible threat. I thought they worked well together as Carmella continues to improve in the ring. I've been impressed by her of late. Bayley has had some weak performances as a heel, but this was one of her best matches in the heel role. Carmella came close to winning a few times while I really liked that spot where Bayley went to the floor after a superkick that looked like it might have got Carmella the win. A heel champion should cheat sometimes. I don't mind that ending at all. The crowd was really into the match too, which shows that the work they did was well received.
After the match, Carmella was talking to the referee, Bayley hit her in the back and Bayley hit her face first slam into the mat that she uses for a finisher. It's like The Stroke that Jeff Jarrett used for many years.
Naomi made her entrance to confront Bayley in the ring. Carmella shoved Bayley into Naomi, then Naomi hit an enziguri kick on Bayley and Carmella hit a superkick on Bayley to send Bayley out of the ring. Carmella and Naomi touched fists to show their solidarity.
Analysis: The story is that Bayley has a lot of enemies right now. I think it's very possible that multiple women are going to get a title shot at Bayley at WrestleMania although there is Super Showdown and the Elimination Chamber PPV next month. They can go with Naomi, Carmella and get Lacey Evans back into the mix. Sasha Banks is an option too. I don't think it needs to be limited to a singles match at WrestleMania because a multi-woman match would be fine too.
There was a plug for the Daytona 500 NASCAR race on Sunday on Fox.
There were clips shown of King Corbin last week beating up a guy on WWE's production team and Corbin poured a drink on a "fan" at ringside. It was announced that Corbin was fined for that and he's not allowed to compete on Smackdown this week.
Still to come: Roman Reigns and a partner vs. The Miz and John Morrison.
(Commercial)
It was mentioned by Michael Cole that it was the first time in nearly two decades that WWE TV has been in Vancouver. What took so long? Vancouver is a big city and the fans are great.
There were replays of the Bayley/Carmella/Naomi situation from before the break.
Bayley was shown backstage looking angry while Kayla Braxton talked about how it was controversial and she asked if Carmella will get a rematch. Bayley said she won, it wasn't controversial and Bayley has beaten everybody. Bayley said her next title defense will be at Super Showdown and she left.
Analysis: Bayley defending the title at Super Showdown would be historic since it would be the first Women's Title match in Saudi Arabia. We don't know the opponent yet.
A clip aired of Lacey Evans from WWE's "Day of Royal Rumble" documentary on WWE Network. Evans told a story about getting a fan letter about how
Next week is an exclusive interview with Lacey Evans on Smackdown in Phoenix.
Analysis: It wouldn't shock me if Lacey got a big push again and won the SD Women's Title at WrestleMania. She has been WWE's pet project in the women's division over the last year, so I think they are going to restart a push for her.
Otis was shown backstage combing his hair. He got some text and replied "see you then" to it while saying that he typed a wink and heart emoji. Thanks for letting us know, Otis. Tucker showed up, Otis said that Mandy was running late and Otis said was he crazy to think that Mandy might like him. Tucker said she'll really like all of him. Otis said tonight is the night.
Sheamus entered for a match against Shorty G and Apollo Crews.
(Commercial)
A commercial aired for Monday's Raw that showed highlights of Shayna Baszler biting Becky Lynch in the neck. They didn't mention the Randy Orton vs. Matt Hardy match that WWE announced earlier on Friday.
Apollo Crews made his entrance along with Shorty G. Would that be Shorty A also since he is almost the same height as the former Chad Gable? I guess not.
Sheamus vs. Shorty G and Apollo Crews
Shorty and Crews attacked Sheamus with punches to start the match. Shorty with two rolling kicks to the face of Sheamus, a tag to Crews, who hit a dropkick on Sheamus and Shorty tagged back in with a double axe to the arm. Sheamus came back with a running forearm to Shorty. Sheamus sent Shorty to the ropes followed by the forearms to the chest. Shorty got a rollup, Sheamus kicked him away, Crews tagged in with a kick to the chest, Shorty tagged in and Shorty gave Sheamus a cross body block over the top to the floor. Crews hit a moonsault off the apron on Sheamus to the floor. Shorty up top with a missile dropkick, then Crews back in with a standing SSP for a two count. Sheamus with a Brogue Kick on Shorty on the apron after Crews ducked and Crews got a rollup. Sheamus whipped Crews into the turnbuckle, the fans were chanting "Brogue" for the heel Sheamus and Sheamus hit the Brogue Kick on Crews for the pinfall win after about four minutes.
Winner by pinfall: Sheamus
Analysis: **1/4 It was a fun match for the time given with the underdog babyfaces getting enough offense make it look competitive, but it was another win for Sheamus as expected. I like how well Shorty and Crews worked together. They might be good as a tag team. Sheamus continues his winning ways. I've mentioned before I think Sheamus going after Braun Strowman with the Intercontinental Title is the right move since Sheamus has yet to win that title, but I don't know if that's the direction.
Carmella was shown backstage with Kayla Braxton there to interrupt her. Carmella said that she demands a rematch after what Bayley did. Carmella spoke into the camera saying WWE management and Fox need to name the time and place because she's going to be the next Smackdown Women's Champion.
Analysis: Carmella makes a good point about deserving the next title match since she lost in controversial fashion.
The lovely Mandy Rose was shown getting seated at a restaurant. She looked great in a red dress.
Hulk Hogan was shown via satellite for an interview up next.
(Commercial)
There was a plug for WWE Backstage with Renee Young, Booker T and Mark Henry with Keith Lee as the guest.
A graphic reminded us that in two weeks at Super Showdown, Goldberg will challenge The Fiend for the Universal Title.
A video package aired about Bill Goldberg that showed us what the Hall of Famer is all about it with clips going back to his first WCW match in 1997. His last WWE match was an easy win over Dolph Ziggler at SummerSlam last year.
Hulk Hogan Interview
Hulk Hogan was shown on camera via satellite in his home in Florida. Hogan talked about how great it is that the NWO gets to be inducted into the WWE Hall of Fame this year and said it means "for life." Hogan was asked about Goldberg against The Fiend in a couple of weeks. Hogan said that he's felt the power of Goldberg in his prime and Goldberg took the title from him. Hogan said he felt the energy from The Fiend and it's so scary and powerful. Hogan said that The Fiend better try to survive the power of Goldberg.
The interview was interrupted by Bray Wyatt in the Firefly Fun House while the NWO theme song played. Wyatt said that he's been saying his prayers, taking his vitamins and look what he's got – the Universal Title. Huskus the Pig appeared on the set saying he's trying hard to exercise and eat right. Wyatt offered Huskus some chocolate, so he ate it and Wyatt said he hopes it not "too sweet" while doing a silly laugh.
Hogan said that Bray is entertaining and he's got jokes. Hogan said when you're in the ring with Goldberg, it isn't a joke and wished him luck. Wyatt said he doesn't need luck, he has The Fiend and if you're not careful, brother, there can always be room for one more. Wyatt had a picture of Hogan ready for his wall, Hulk left and said he'll see us in Tampa for the Hall of Fame. Wyatt waved bye.
Analysis: It was fine as an interview segment to promote the Goldberg/Wyatt match without using Goldberg to do it. I think Wyatt will retain at Super Showdown, but it's not a lock since WWE does like utilizing Goldberg for big matches and it could lead to him facing off with a big name like a Cena or Reigns at WrestleMania. I think Reigns/Wyatt is still likely at WrestleMania.
Otis was still in the locker room at the building, Tucker gave him some flowers to take and Otis left.
(Commercial)
A WWE Network history moment was shown from February 14, 2011 when The Rock finally returned…home to WWE. That was a very long promo from Rock that was very entertaining.
It was mentioned that The Rock's daughter Simone Johnson has officially started training at the WWE Performance Center. Simone is only 18 years old, so good luck to her in her career in the future.
Let's Hear from Sami Zayn with Cesaro
Sami Zayn and Cesaro were in the ring with Zayn holding a small guitar in his hands while Cesaro was holding a cowbell. Zayn complained about being victims of injustice at the hands of Elias, Braun Strowman and the entire WWE for the inaction for their cause. Zayn said they had a protest song for all of us here tonight. Before they could play, Elias showed up with his guitar on the stage.
Elias said he was in the back taking a nap saying when he got a phone call from a fellow Canuck Elias Pettersson (hockey player) and said he had to do something. Elias said that Sami and Cesaro were trying to make their name off Elias. Elias said that the reason for that is because the universal truth is that WWE stands for Walk With Elias, so the fans chanted along right on cue. Zayn complained about Elias interrupting them and Elias said that he is staging a counter-protest. Zayn said it's fine, so he invited Elias into the ring.
Zayn and Cesaro tried to start their song, but fans chanted "oh walk with Elias" to interrupt them. Zayn told the fans to shut their mouths right now because he's there to exercise his free speech. Zayn and Cesaro played their music off key, Zayn said he needs less cowbell and fans chanted "we want cowbell" at them (check the famous SNL sketch about more cowbell). Cesaro threw down the cowbell leading to boos. The fans chanted "oh walk with Elias" again as Zayn tried to play his song and Elias celebrated that. Zayn said if you don't shut your mouths then this concert is over, which drew cheers and "yes" chants. Zayn said this is not a joke while adding the only joke is that Daniel and Henrik Sedin's numbers were hanging from the rafters. That drew boos since they are Vancouver hockey legends.
Cesaro and Zayn attacked Elias, so Braun Strowman ran out for the save. Strowman is the Intercontinental Champion. Strowman ran over three security guys at ringside. Cesaro and Zayn ran away, then Zayn tripped and another security guy hit Strowman in the back to knock him down. The security guy went into the ring, Elias hit him with a clothesline and that led to Strowman/Elias launching the security guy onto the security guys on the floor. A staredown ended it as the faces celebrated in the ring.
Analysis: This was one of those segments that WWE likes to do to play off the fans. The heels were annoying, Elias spouted his catchphrases that the fans loved and Strowman popped the crowd even more by kicking some ass. It didn't lead to a match or anything significant. I would have rather seen a match in this spot. At least the "less cowbell" line drew massive heat. Well played by Sami there. I'm not sure where Nakamura was. Maybe he got the week off.
Naomi was interviewed backstage by Kayla Braxton. Naomi said what happened to Carmella was unfair while adding that she wants a title shot and said that Bayley has never beaten her. Naomi claimed Bayley knows she can't beat Naomi and Naomi is the next Smackdown Women's Champion. Naomi left.
Mandy was shown sitting alone at the table and Otis is supposed to arrive up next. Graves wondered what was wrong with Otis because he was keeping Mandy waiting.
(Commercial)
A video aired about John Cena talking about how he has never forgotten where he came from. It promoted Cena as a megastar that began in WWE 18 years ago with Ruthless Aggression and Cena is back on Smackdown in two weeks on February 28.
Analysis: The presence of Cena will be huge. I hope it leads to a WrestleMania match for him.
Next week on Smackdown it's Naomi vs. Carmella with the winner earning a title shot against Bayley at Super Showdown.
Also next week on Smackdown, Bill Goldberg is on the show again.
A video package aired showing the budding relationship between the big man Otis and the blonde beauty Mandy Rose. Otis had a crush on her, he did nice things for her including helping her win a match, helping her at the Royal Rumble and Mandy agreed to go on a date with him.
After nearly 90 minutes into this show, Otis showed up at the restaurant with flowers in hand. Otis asked a guy at the front of the restaurant if he has seen a beautiful peach (that's what Otis called Mandy), the guy told him to go in and Otis was fixing his hair. A man showed up with his hand on her right shoulder. It was Dolph Ziggler, who said, "Hey Mandy" and the camera was back on Otis. Otis walked in the restaurant, he saw Ziggler sitting at the table with Mandy and Otis had a sad look on his face. Otis dropped the flowers on the floor with a sad look on his face and left on his own without even talking to Mandy. Poor guy.
Analysis: They built this up as a big moment only to have Otis fail during this big moment because he showed up over 20 minutes late to the date. They should have done something to show why he was late because it just made him look like a dumbass for showing up so late. Perhaps there's something Ziggler did or maybe even Sonya Deville, but there was no tease of any of that. I think they could have done a better job of making people wonder why Otis was so late. Ziggler was used briefly in this story in the past when he flirted with Mandy backstage while also stepping on a cake that Otis made for Mandy. Anyway, Mandy looked tremendous as usual. The saga continues for them. I guess we can look forward to Heavy Machinery tag team matches against Ziggler/Roode soon? Thrilling.
(Commercial)
It was mentioned that SoFi Stadium in Los Angeles will host WrestleMania 37 on March 28, 2021. That was announced earlier this week.
The Miz and John Morrison made their entrance for the main event. The Miz said last week The Usos welcomed them to the Uso Penitentiary, but they aren't there this week. The Miz said he's always here, Morrison said he's been back for one month and he's always here. Miz said that they are the greatest tag team of the 21st century.
Roman Reigns made his entrance with Michael Cole yelling "here comes the Big Dog" as usual. Reigns entered on his own while the announcers wondered who his partner will be.
There was a video that aired Roman Reigns having issues with King Corbin. It's the feud that will never end.
Daniel Bryan made his entrance as Roman's partner. They could have just announced Bryan as the partner because it was obvious, but sometimes WWE likes to do surprises like that. The crowd greeted Bryan with "YES" chants that were very loud. The crowd was hot for it.
King Corbin was shown walking down the steps in the crowd with a ticket in his hand. Corbin was seated at ringside as Reigns stared at him.
(Commercial)
Roman Reigns and Daniel Bryan vs. The Miz and John Morrison
The match returned with Reigns knocking Morrison down with a shoulder tackle as King Corbin was shown in a leather chair at ringside. Reigns with a clothesline on Morrison followed by a headbutt. Bryan tagged in against Morrison, who missed a clothesline and Bryan hit Miz with a suicide dive into the barricade. Bryan went up top with a missile dropkick on Morrison. Bryan worked over Morrison with the Yes Kicks to the chest followed by a roundhouse kick to the head for a two count. The fans chanted "Daniel Bryan" as Bryan set up Morrison on the top and gave him a hurricanrana off the top. Bryan charged, Morrison avoided him and used his feet to pull Bryan over the top to the floor. Miz drove Bryan side first into the barricade. Reigns got in Miz's face on the floor, Reigns was distracted by Corbin and Miz shoved Reigns into Bryan. Morrison capitalized on that by hitting a twisting dive over the top onto Reigns and Bryan on the floor. That was an impressive move by Morrison.
(Commercial)
The match returned with Bryan as the face in peril as Morrison worked him over with a headlock. Most Roman Reigns tag team matches see him as the guy on the apron getting the hot tag. Miz tagged in, kick to the head of Bryan. Bryan sent Morrison out of the ring and Miz tripped up Bryan on the top turnbuckle. Miz tried to attack, but Bryan sent Miz upside on the turnbuckle. Morrison tagged in, he knocked Reigns off the apron, Morrison slammed Bryan off the shoulders and a running knee got a two count. Morrison went up top, he took way too long and Morrison jumped off with a 450 Splash, but Bryan moved out of the way to avoid it. Reigns got the hot tag against Miz with Reigns hitting clotheslines, punches and the ten corner clotheslines followed by Reigns bouncing off the ropes for the boot to the face. I can type that without watching after writing about many Reigns tag team matches. Miz blocked a Superman Punch, Morrison got the blind tag and hit a springboard kick to the head of Reigns for a two count. Morrison with a running knee on Reigns for a two count. Reigns blocked a Starship Pain attempt with a rollup attempt. Morrison broke free, Morrison jumped off the ropes and Reigns hit him with a Superman Punch. Reigns went for the Spear, Morrison with a boot, Miz tagged in and hit the Skull Crushing Finale for two because Bryan broke up the pin. Bryan kicked Morrison off the apron and Miz hit a kick to knock Bryan down. Miz did the "yes" taunt that led to boos and "no" chants. Miz charged, Reigns hit him with a Superman Punch and Reigns hit the Spear on Miz for the pinfall win after 14 minutes.
Winners by pinfall: Roman Reigns and Daniel Bryan
Analysis: ***1/4 It was the typical WWE tag team match with the faces making the big comeback to get the win. The finish was an obvious result with Reigns winning for his team to continue his positive momentum. I don't think anybody watching this really thought Miz or Morrison would win, so that hurt the match a bit. I think they could have done a more exciting finish there. Bryan felt like just another guy instead of a big deal in the match, so I would have liked to see him do more than just be the face in peril for most of the match. I know Bryan will likely skip Super Showdown, but I always want to see Bryan featured more. Morrison was definitely the more impressive wrestler on the heel side.
After the match was over, Reigns had his hand raised as the winner and King Corbin attacked Reigns with the scepter to the head. Reigns was down selling that attack as Corbin left up the ramp. Corbin celebrated on his throne to end the show as Reigns stared at him and that was the end of the show.
Analysis: The cheap shot for Corbin got him some more heat while adding to the story with Reigns wanting to get revenge soon. It was another Reigns and Corbin staredown to end Smackdown to set up another match between them. I am so ready for this rivalry to be over.
Three Stars of the Show
1. Otis – He's here because I have sympathy for the big man.
2. Bayley/Carmella
3. Daniel Bryan/Roman Reigns
The Scoreboard
6 out of 10
Last week: 5.75
2020 Average: 6.39
Last 5 Weeks: 5.75, 5.75, 7, 7.25, 6.5
Final Thoughts
I give this week's Smackdown a 6 out of 10.
The show felt average once again. There's too much talking for my liking. There were only three matches in two hours (for a total of about 30 minutes in-ring time), which is not enough. The opener and the main event were both very good. The women's division dominated that first hour. I thought Bayley had one of her best showings as the heel women's champion while Carmella has improved in the ring too. I like the way they have multiple women in the title picture with Naomi involved too. I was tired of the Reigns vs. Corbin feud months ago, so seeing it continue some more isn't that interesting. As for the Mandy/Otis situation, I figured something was going to happen that wouldn't be good for Otis and that's what we got with Dolph Ziggler stealing the date.
I think Smackdown is too inconsistent. Raw has been the better of the two shows to start 2020 in the first two months. I hope Smackdown can improve, but they are going to need some fresher feuds and feature some different talent. That's something Raw has been doing very well of late while Smackdown just isn't as interesting right now.
The next WWE pay-per-view is Super Showdown on Thursday, February 27. Here's what we know so far.
WWE Championship: Brock Lesnar (c) vs. Ricochet
WWE Universal Championship: "The Fiend" Bray Wyatt (c) vs. Bill Goldberg
Steel Cage Match: Roman Reigns vs. King Corbin
Smackdown Tag Team Championships: The New Day (Big E & Kofi Kingston) (c) vs. The Miz and John Morrison
Tuwaiq Trophy Gauntlet Match: United States Champion Andrade, Rusev, R-Truth, AJ Styles, Erick Rowan and Bobby Lashley
Smackdown Women's Championship: Bayley (c) vs. Naomi or Carmella
WWE Super Showdown comes to International Arena at The Boulevard in Riyadh, Saudi Arabia on Thursday, Feb. 27, at 12 p.m. ET/8 p.m. AST, streaming live on the award-winning WWE Network. (I grab that sentence from the WWE.com preview. They love bragging about whatever awards they have won!)
—
Thanks for reading. Go reigning NBA Champions Toronto Raptors and Toronto Maple Leafs. My contact info is below.
John Canton
Email mrjohncanton@gmail.com
Twitter @johnreport
Personal Facebook and TJRWrestling on Facebook