The John Report: The WWE Raw Deal 09/12/16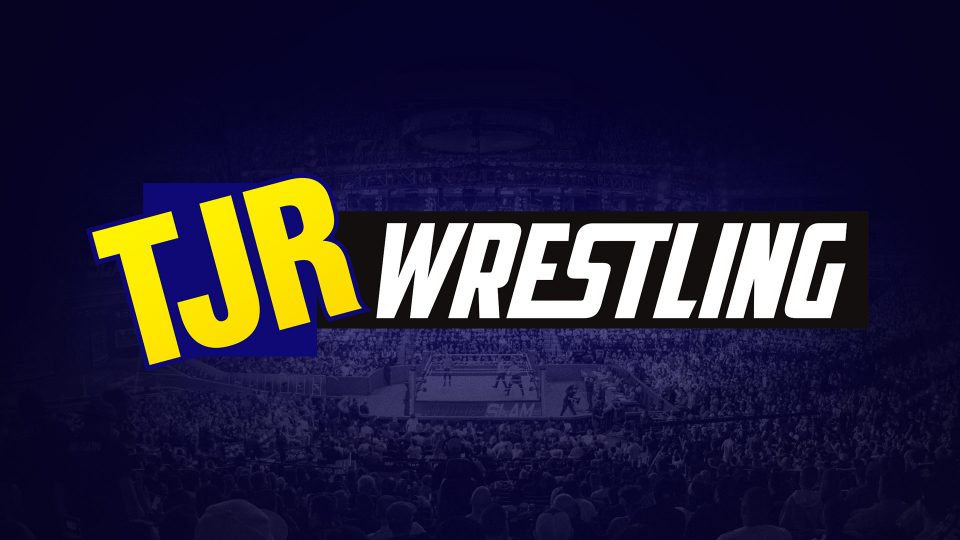 Live from Baltimore, Maryland this is the Raw Deal for episode #1216. Follow me on Twitter @johnreport. Thanks to Melo Man for the banner. Maybe it should have been a lot of A's instead of a lot of N's there, but that's okay. It's the thought that counts.
Raw began with a video reminding us what happened last week on Raw. It showed the part of Raw where Raw GM Mick Foley set up Owens vs. Reigns non-title for Raw this week. The Raw intro video aired.
Sorry fans, no pyro to start the show. A graphic let us know that it's Owens vs. Reigns later.
Raw GM Mick Foley was in the ring. He looks well after losing a lot of weight this year. He said we'll find out if Owens will defend the Universal Title at Clash of Champions against Seth Rollins or against Rollins and Roman Reigns. Foley gave credit to Smackdown Live for crowning their first Women's Champion Becky Lynch, who Foley called his good friend. Foley said they offer the best in women's wrestling on Raw.
Analysis: He was referring to Sunday's Backlash event. You can read my full review of the show here. I also wrote a column on the AJ Styles WWE Title win over at The Comeback that you can read here as well.
The Raw Women's Champion Charlotte was in her street clothes along with her friend Dana Brooke, who was in ring gear. I wonder what one will be put into a match? That's sarcasm. It showed a replay of the Charlotte/Dana problems when Dana accidentally cost Charlotte a match against Bayley and then Sasha Banks beat up Brooke later.
Charlotte said that she truly believes that an apology is in order. Brooke said Charlotte doesn't owe an apology and Charlotte cut her off saying that Brooke should be apologizing to Charlotte. It led to Charlotte whining about losing to Bayley last week because of Brooke. That led to Brooke saying she's sorry.
Foley said that Clash of Champions is less than two weeks away, which means every championship is on the line…and here comes Sasha Banks.
Banks walked out in ring gear saying she's the face of the women's division and is the legit boss of WWE. Banks said she's the woman that is taking back that title in two weeks at Clash of Champions. Banks got in Charlotte's face. Charlotte noted she's the one with the title.
Bayley walked out to join the festivities and she's in her ring gear as well. Bayley's in the ring. She talked about how last week she beat Charlotte, so maybe the person that deserves a title shot is her. Charlotte was laughing. Banks told Bayley that even though they are friends, that when it comes to that title, she has no friends. Charlotte mentioned the beating that she gave Banks at SummerSlam and Banks threw her jacket at her.
Charlotte said that Banks doesn't dictate when Charlotte has to defend the title and Foley said that Charlotte was right, but then mentioned that he gets to dictate that. Foley said that originally Banks was going to have her rematch at Clash of Champions, but he's having second thoughts. Charlotte insulted Banks and Bayley. Brooke said that obviously Sasha and Bayley should fight to see who is worthy of facing The Queen (Charlotte), but maybe another best of seven series is in order. Charlotte talked down to Brooke again.
Foley said that Charlotte will defend the title in two weeks against the winner of a match tonight between Sasha Banks and Bayley. Charlotte complained about it, told Brooke it's her fault and Brooke slapped Charlotte. The crowd cheered loudly for that and did a loud "yes" chant. Foley added Brooke to the match, so it's a triple threat. It's up after the break.
Analysis: It's nice to see the women in the show opening promo segment for a change. It would be even better if the show started with an actual match. At least they tried to get to the point after ten minutes of talking. All of them did well. I think the reaction to Brooke hitting Charlotte shows how well Charlotte is doing as a heel because I don't think the crowd are clamoring for a face turn from Brooke. From a logic point of view, Brooke has done nothing to be in the match because she loses nearly every match she's in. Banks is the former champion so she deserves the rematch and Bayley beat Charlotte last week, but what has Brooke done to really earn it? Nothing. I think it's just WWE not wanting to do Banks vs. Bayley in singles yet because it's a big match for down the road.
(Commercial)
The Raw Women's Champion Charlotte is on commentary along with Michael Cole, Byron Saxton & Corey Graves for this match.
Sasha Banks vs. Bayley vs. Dana Brooke
It was Banks and Brooke in there first, then Banks was sent to the floor and Bayley got in there to work on Brooke. Bayley was in control of Brooke with some basic moves like knee drops and elbow drops. Charlotte was cocky on commentary while saying she had a 309 day title reign in the past and that none of these girls are going to beat her. Bayley had Brooke in an armbar. Banks spent a few minutes out of the ring because that's how WWE likes to do these triple threat matches sometimes. Banks tripped up Brooke, sent her to the floor and then Brooke came back in the ring. Double arm drag by Banks and Bayley. They went to break with Bayley and Banks staring at eachother. Not a good time for the break with people wanting to see that.
(Commercial)
Back from break, Brooke had Bayley grounded with a knee to the back. During the break, Brooke attacked Banks outside the ring, so Banks was shown on the floor. Banks got back in the ring for a rollup on Brooke. They did a spot in the corner where Banks hit the double knee attack on Brooke against the turnbuckle. Bayley went to the top and hit a cross body block on Banks for two as Brooke broke up the pin. Double clothesline by Brooke. They went to the turnbuckle and did the Tower of Doom spot out of the corner (superplex and a Powerbomb), which WWE does in nearly every match that involves more than two people. I noted that at Backlash too when it happened. At least it got a big crowd reaction. It usually does, which is why they do it. Banks with a dropkick on Brooke after Bayley rolled out to the floor. Banks hit the Backstabber on Brooke and then turned it into the Bank Statement submission, but Bayley broke it up with a kick. Bayley hit a Bayley to suplex on Brooke. Banks broke it up, then Banks flipped over in a crucifix pinning move that kept Bayley's shoulders down for the three count. Banks wins even though it looked like her shoulders were down too. The match went 13 minutes.
Winner by pinfall: Sasha Banks
Analysis: *** That was a pretty good match. Very competitive the whole way through. I'm a little surprised that they had Banks pin Bayley instead of Brooke because I figured Brooke was only in the match to take the pin. The other thing about the finish is that it looked like Banks' shoulders were down while she was pinning Bayley, yet it wasn't even mentioned by the announcers. I assume it's not part of the storyline and it was just a way to finish the match. That was probably the best match Brooke has ever had. The other two women are more experienced with a lot of better matches in their history, but Brooke held her own. I'm not surprised by the result. They could have just said that Banks gets the title shot. There's nothing wrong with having her earn it, though.
The win by Banks means that she will face Charlotte for the Women's Title at Clash of Champions on September 25. It's a SummerSlam match.
After the match, Banks was staring at Charlotte, who was holding up the Women's Title by her spot at the announce table near the entrance.
Coming up later: Cesaro vs. Sheamus in match five of their series and Reigns vs. Owens.
(Commercial)
Brooke was shown walking backstage. She apologized to Charlotte. Charlotte told her to get her bags. Brooke grabbed the bags and walked with them to follow Charlotte.
Primo and Epico were trying to convince R-Truth to invest in a timeshare at Puerto Rico. Truth looked like he was going to invest, but then Goldust pulled him away. Enzo & Cass showed up. Epico said that that they beat Enzo & Cass fair and square last week as Enzo said they grabbed a pair of tights. Cass said they have no interest in going to Puerto Rico. He challenged Epico to a match for Raw later. They left.
Analysis: A quick segment to set up a match for later.
The WWE Universal Champion Kevin Owens was interviewed by Tom Phillips, who he called Tyler. Owens said that Seth Rollins is jealous of him and that Roman Reigns doesn't deserve to be in the ring with him. Owens ripped on Mick Foley for never being on the same level as KO's mentor Triple H. Owens said that he's going to beat Roman Reigns and he's walking out of Clash of Champions as WWE Universal Champion.
The great Chris Jericho showed up on the other side of Phillips. Jericho said the real story is that Foley pulled Owens out of the Highlight Reel, which left Jericho without a guest. Jericho said he found a new guest – Sami Zayn. Jericho said he's going to let the world know who the real Sami Zayn is. Jericho told "Felipe" to tell the world was Zayn is, Phillips went to say "stupid idiot" and Jericho cut him off saying "stupid id…" then ended with "it." Jericho left.
Analysis: Solid promos from two of the best talkers in WWE. Jericho's act is so great right now.
Bo Dallas made his entrance with his "Bolieve in Bo" sign.
(Commercial)
Back from break, Dallas was in the ring with an unnamed wrestler he said some sort of poem ending with him saying only he can believe in Bo.
Bo Dallas vs. Brandon Scott
Dallas with knees to the ribs and then Scott sent him out of the ring. Dropkick by Scott. Dallas caught him to counter a corner splash. Dallas with a spinning slam and a knee to the gut. The fans were saying "let's go jobber" as Cole said the fans were chanting for Bo's opponent without saying the "jobber" word. Dallas hit his Roll the Dice finisher for the win in about one minute. They need a name for the move for Bo.
Winner by pinfall: Bo Dallas
After the win, Graves said to take Bo seriously, which is WWE's way of telling us that his run as a comedy heel loser are over.
Analysis: 1/2* A quick win for Dallas over a jobber. It's the second week in a row where they did that. I like the improved look from Dallas as well as the new attitude.
Jericho has Zayn on his talk show segment up next at the top of hour two.
(Commercial)
There was a plug for Connor's Cure noting the logo all over the arena. To donate to Connor's Cure to benefit pediatric cancer research visit Connorthecrusher.org now.
Chris Jericho's Highlight Reel With Sami Zayn
Jericho started off by saying that Tom Cruise or Brad Pitt would play Kevin Owens in a movie about KO's life. He blamed Foley for taking Owens off of the Highlight Reel this week, so tonight he had to get a guest that is the lowest of the low…Sami Zayn. Jericho was laying on the ring as he said it.
Sami Zayn made his entrance and sarcastically thanked Jericho for the glowing introduction. Jericho wondered if Zayn wanted the "ole ole" song and the crowd chanted that. Jericho said Owens won't even look at Zayn backstage and Zayn doesn't even have his new phone number – Jericho took out a phone to say he had it. Jericho said he wants to know what kind of man Zayn is to blow his friendship with Owens. Jericho said he realized that the problems in the Owens/Zayn relationship is Zayn.
Zayn said he doesn't care about Owens, but he does care about the Universal Championship and said that one day Zayn will carry it. Zayn told Jericho that he's a stupid idiot if he thinks Owens is his best friend and his brother. Fans chanted "stupid idiot" at Jericho.
Jericho said Zayn's rude like everybody there, he said Zayn is a taker and Jericho is a giver. It led to Jericho building to his usual routine, but Zayn cut him off saying the Gift of Jericho sucks. Zayn told Jericho that Owens will turn on him one day too because Owens only cares about himself. Jericho claimed that Zayn is jealous of Owens as the longest reigning Universal Champion in WWE history and Sami is just Sami Zayn.
Zayn wondered if the old Chris Jericho was still left. He said one of the reasons why he traveled the world to get to WWE was because of guys like Jericho, Dean Malenko and Eddie Guerrero. What, no Chris Benoit? Oh right that shouldn't be mentioned. Anyway, Zayn went on to say that Jericho is a six-time World Champion that has been relegated to being Kevin Owens' bitch. The crowd led out a big "ohhh" for that insult. Fans chanted "Jericho sucks" at him. Jericho showed his phone saying he got a text from Owens telling Jericho what to expect from him. Jericho hit Zayn in the head with the phone. Jericho hit a Codebreaker. Zayn was out on the mat. Jericho left with an angry look on his face.
Analysis: A good promo segment from both guys. I liked how Zayn was a bit more aggressive on the microphone than he usually is. Saying Jericho is KO's bitch was a strong insult, which led to Jericho striking back with the cheap shot. It is probably going to set up a Clash of Champions match, so that is fine with me.
Cesaro vs. Sheamus up next.
(Commercial)
Cesaro made his entrance. A clip aired of Cesaro beating Sheamus at a live event in London, England last weekend. The best of seven series is 3-1 for Sheamus. They did that because match seven will likely be at Clash of Champions.
If you think Sheamus has a chance of winning this next match, then you haven't watched enough WWE programming in your life.
Best Of Seven Series: Sheamus vs. Cesaro (Sheamus leads 3-1)
Sheamus hit a forearm to the back early with Cesaro favoring the back injury. Shoulder tackle by Sheamus to the gut. Cesaro tried to come back with a Sharpshooter, but Sheamus bailed to the floor to break free. Cesaro nailed a forearm shot on the floor. Back in the ring, Cesaro got a nearfall as the show went to break.
(Commercial)
Sheamus was in control as he worked on the back of Cesaro. They battled on the top rope with Cesaro knocking him down. Cesaro did a cross body block off the top while putting his left hand on his back in the air. The man is selling a move while he's in the air. He's great. Sheamus with a rolling senton for a two count. Cesaro got a pinfall for two. Cesaro nailed a springboard corkscrew uppercut that got two. Sheamus went for White Noise, Cesaro slipped out and applied the Sharpshooter. Sheamus crawled to the ropes to break the hold. Cesaro did the Cesaro Swing, but he couldn't do it a lot because of the back. Sheamus with the Irish Curse backbreaker for two. Sheamus went to pick him up, Cesaro slipped out, Sheamus hit the turnbuckle, Cesaro rolled him up with his left hand, sat on top and Cesaro put a foot on the rope for leverage. The ref never saw the foot on the rope, so Cesaro got the win by pinfall after 11 minutes.
Winner by pinfall: Cesaro (Sheamus leads Best of 7 series 3-2)
The heel announcer Graves gave Cesaro credit for doing what he needed to in order to stay alive. As the heel announcer, Graves should be freaking out about how Cesaro stole the win and that it was cheating. I'm not sure why they don't have the heel announcer be more aggressive on commentary.
Cesaro celebrated the win by pointing at the giant screen noting the 3-2 score.
Analysis: ***1/4 Another good match from them. If they get more than 10 minutes it's going to hit the three-star level every time. Can they have a really special match that blows us away? I'm not sure, but if they do that will probably be at Clash of Champions. They will likely have match six on Raw next week, Cesaro will win that and then the finale at Clash of Champions on September 25. I expect Cesaro to win the series.
Raw GM Mick Foley was in the office with Seth Rollins. It led to Rollins complaining about Roman Reigns getting an opportunity at Owens, so Foley said that Reigns was wronged. Rollins bragged about how he's the man and Reigns isn't. Rollins wants to get his hands on Owens and his hands on the Universal Title. Foley said that Stephanie McMahon is in Singapore talking at a conference. Foley said that Stephanie had nothing to do with what Triple H did. Rollins said he's not afraid to take matters into his hands. Foley told him not to question his integrity and told Rollins not to interfere in the match tonight. Rollins said he won't question his integrity, but if he continues to support Stephanie like he has then he's just a fool.
Analysis: A solid promo with Rollins questioning Owens.
(Commercial)
It's official for Clash of Champions: Sami Zayn vs. Chris Jericho.
Analysis: That's fine with me. It makes sense since neither guy had a feud going into Clash of Champions. They've wrestled in tag matches so many times, but this is their first PPV singles match. Zayn should win.
Here's a recap of Alicia Fox's problems with Nia Jax, who is not like most girls. Just listen to the song. Jax did a pre-match promo about how she's going to beat up Fox.
Alicia Fox vs. Nia Jax
Jax drove her to the corner with shoulder tackles. Jax shoved Fox out of the ring. Fox nailed Jax with a boot to the face and jumped on Jax's back. Jax drove her back first into the ring post. Jax sent Fox into the barricade a few times. Jax tossed Fox to the floor. They have been out of the ring for more than ten seconds, but the referee wasn't counting. Jax with a Spear on Fox through the barricade by the timekeeper's area. The ref went out of the ring to stop the match. It went two minutes.
Match Result: No Contest
Other referees went down to the ring to check on Fox. Jax went up the ramp looking proud of her work.
Analysis: * It was the first match for Jax against a contracted talent on Raw instead of just a jobber. The barricade spot looks like a big deal, but it's not like it hurts to take a bump like that because it's just a thin layer of mat. That's why it works. It puts over the idea that Jax is going to cause pain on everybody she's in the ring with. I like it. There was no match result, but so what? If you watched it then you know Jax destroyed her. They can probably do another match at Clash of Champions.
(Commercial)
There were replays of Jax destroying Fox.
The New Day trio of Big E, Kofi Kingston & Xavier Woods made their entrance. They are wearing their tag team titles. Big E is not wearing his boots for some reason. There was a loud ovation for them.
Woods talked about how last week Gallows & Anderson tried their hands at entertainment and Woods said entertainment is their thing – "do not touch our thing!" Woods showed a clip of last week when they brought out the Old Day and Big E said "psych, we burned that footage." Thank you! It was so bad. Kingston said G&A wasted 5 minutes and 37 seconds of our time. They kept on doing their routine with Kingston saying that in 5:37 we could have had ourselves a big ol' bowl of Booty O's. Woods apologized for G&A wasting our time and it won't happen again as long as they are the WWE World Tag Team Champions.
Analysis: Thanks for ripping on the Old Day segment last week. It really was one of the worst segments on Raw in a very long time.
Gallows and Anderson showed up. Gallows commented how New Day stands in the ring pandering to a stupid crowd like Baltimore and mocked their looks. Gallows said at Clash of Champions, they'll beat New Day with the unicorn horns and take the tag team titles.
(Commercial)
Tag match started after the break. If you think New Day are winning this non-title match then you haven't watched enough WWE programming in your life.
Xavier Woods & Kofi Kingston (w/Big E) vs. Luke Gallows & Karl Anderson
They are having a title match at Clash of Champions, but this time they are doing a non-title SummerSlam rematch with Big E outside the ring. Quick strike offense by Woods and Kingston as Kingston jumped off the top rope with a kick to the chest of Anderson. Kingston with a springboard forearm smash on Gallows knocked him down. Gallows dumped Kingston over the top to the floor. The heels worked over Kingston in the ring with Gallows hitting a boot to the face. Gallows nailed Kingston with a clothesline to keep him down. Anderson with spinebuster on Kingston gets two. Gallows nailed Kingston with a kick to the head that knocked Kingston to the floor. Double team atomic drop by Gallows and Anderson. Gallows missed an elbow drop off the middle rope he was going for on Kingston. Hot tag to Woods against Anderson. Woods with a dropkick to the back while Anderson was against the ropes. Woods with the Honor Roll clothesline on Anderson. They exchanged punches in the ring with the crowd getting into it. Nice uppercut by Anderson stunned Woods. Woods came back with a kick as well as a leaping DDT. Woods walked across the top rope and hit a flying elbow drop. Gallows broke up the pin. Gallows kicked Kingston trying to attack. Anderson with the running kick to the face of Woods. Magic Killer double team by G&A on Woods leads to the pinfall win after 11 minutes.
Winners by pinfall: Luke Gallows & Karl Anderson
Analysis: **1/2 It was a pretty standard tag team match with champs losing non-title, which is common for midcard champions in WWE. Last week, Charlotte lost non-title to Bayley. It happens too often. No surprise that Woods took the pinfall for his team. I think it's a mistake to do this match less than two weeks before they are doing the title match. I know the dynamics will change at Clash of Champions because Big E will be in there instead of Woods most likely, but it means there will be less interest going into the COC match. I'm not sure who wins at COC. If New Day holds the titles for another couple of months they have the all time longest reign record that's held by Demolition, so I think WWE may want to keep the gold on them. I wouldn't be upset if G&A won the gold, though.
Roman Reigns was shown walking backstage. Tom Phillips asked for his thoughts. Reigns said he's focused on winning the Universal Title and that he has to beat KO's ass first.
(Commercial)
The announcers talked about the Cruiserweight Classic finale this Wednesday on WWE Network. I'll write about it live on TJRWrestling on Wednesday night. Then next Monday on Raw, the cruiserweights arrive.
Jinder Mahal was introduced as "the man that comes in peace." He's got some new theme music. I think it's new. Mahal said that while he was gone from WWE, he felt hate and rage towards everyone and everything. Mahal said that he's learned to let that all go while saying he's trekked in the Himalayas, spent time in the monasteries and has found inner peace. Crowd was chanting "what" at him as he said that peace is the way of life.
Jinder Mahal vs. Jack Swagger
Is this Raw or Superstars? Sorry, but I had to ask. The crowd was pretty loud for the "we the people" chant for Swagger. The fans chanted "USA" to support Swagger. Mahal is an evil…Canadian. Mahal was aggressive early. Swagger came back with punches. Mahal with a kick to the ribs, then a running knee attack and that got two. Mahal with a dropkick to the back. Back body drop by Swagger. Running clotheslines by Swagger and then a slam. Swagger went for his Swagger Bomb, Mahal got his knees up and hit a neckbreaker for the win after about three minutes.
Winner by pinfall: Jinder Mahal
Analysis: * It was okay. The crowd didn't care about this match. I don't blame them. It's nice to see some character development for Mahal. I don't know if it's going to work, but at least they are trying.
Enzo and Big Cass were shown walking backstage.
(Commercial)
Backstage, Jack Swagger was shown after his match. Tom Philips said "it's no secret your contract with Monday night Raw expires soon" and he tried to ask a question, but Swagger just stared at him. Swagger left.
Analysis: It looks like Swagger is getting some sort of storyline too. Maybe he'll get moved to Smackdown or do something to change his ways on Raw. I'd like to see him in a tag team. Put him with Bo Dallas or somebody like that.
Enzo & Cass did their usual pre-match promo. They think the Shining Stars are SAWFT.
Enzo Amore (w/Big Cass) vs. Epico (w/Primo)
Epico tossed Enzo into the turnbuckle. Epico with a back suplex, German suplex and a delayed vertical suplex for the tripleta as Graves said Epico calls it that. Epico with a nearfall using the tights. Enzo with a jawbreaker. Enzo with a tornado DDT. Enzo up top, Primo distracted him, Cass took out Primo with a boot to the face and Epico took out Cass with a suicide dive. Enzo took out Epico on the floor with a cross body block off the top. Enzo did his dancing in the ring. Enzo with a suplex into the ring, Primo held Enzo's leg and Epico landed on top for the cheap pinfall win. The match went four minutes.
Winner by pinfall: Epico
Analysis: * A quick match to continue this story. Cheap ending is fine with me. They put Enzo in the match because they're not going to have Cass put over one of the Shining Stars. Since the Shining Stars won last week too, they'll probably do a tag match at Clash of Champions with Enzo & Cass getting the win.
Owens vs. Reigns is up next.
(Commercial)
Kevin Owens was walking backstage. Seth Rollins showed up. Rollins wants Owens to beat Reigns because Rollins wants the match at Clash of Champions to stay one on one. Rollins talked trash about Triple H. Owens mocked Rollins saying that he always had Reigns do the work for him and Rollins would scoop up victories. Owens mentioned all the people that helped Rollins along the way and said that Triple H always had his back. Owens said that Triple H realized there's somebody better and it's Owens. Owens added that Rollins let Raw down by letting Dean Ambrose take the WWE Title to Smackdown live, Rollins got beat by Finn Balor with one arm and Rollins hasn't been able to get the Universal Title while Owens got the title in his first match. Owens said "Redesign, Rebuild, Reclaim" is more like "Redesign, Rebuild, Replaced." Foley showed up to say that's enough and told Owens to go for his match. Foley said he knows what Rollins is thinking, but he told him not to do it because if he gets involved there will be consequences.
Analysis: Great heel promo by Owens. He's booked like such a smart guy whether you believe in what he says or not. He made a lot of good points about Rollins needing the help of others to succeed. With Rollins as the face now, Rollins has to show he can do it on his own.
Roman Reigns entered for the main event. The Universal Champion Kevin Owens entered last. I think Owens got more cheers than Reigns did even though Owens is supposed to be the heel. The show went to break.
(Commercial)
This is a non-title match. If Reigns wins then the Clash of Champions main event is Owens vs. Rollins vs. Reigns for the Universal Title. If Reigns loses then it's just Owens vs. Rollins.
Roman Reigns vs. Kevin Owens
The match started as they returned from break. Cole said this isn't a title match, but they are using the #WWEUniversalTitle hashtag because it determines the Universal Title match at Clash of Champions. I wish they could explain some storylines as well as they can explain hashtag usuage. Anyway, Owens stalled early on, but it was smart because he ended up with the advantage soon after. They went outside the ring a bit with Reigns in control. Owens slowed him down again with some kicks to the back in the center of the ring. Chinlock City time for Owens. Reigns with a back suplex to break free. Reigns with three clotheslines in a row because that's his favorite move. Two more clotheslines by Reigns. I told you it's his favorite. Reigns went for an attack outside the ring, but Owens kicked him and then sent Reigns into the ring post. It's not really a steel ring post that looks tough anymore since it has those screens on it.
(Commercial)
Back from break, more Chinlock City time for Owens. That was a long chinlock. Reigns broke free, then he charged at Owens, KO moved and Reigns went shoulder first into the turnbuckle. Owens yelled "let's go for a ride" as he tossed Reigns shoulder first into the steel steps. As Owens was standing outside the ring, Seth Rollins ran down to the ring to attack. Rollins attacked with punches and kicks. The referee rang the bell. That match went 14 minutes.
Winner by disqualification: Kevin Owens
Analysis: ** It was just the early a part of a long match that never really got going. Obviously, there's more to come.
Rollins continued attacking Owens. Referees and officials showed up to get Rollins off of Rollins. I noticed Finlay and Adam Pearce there. Foley had a microphone as he told Rollins that Foley wanted Rollins to stay out of it. Foley told Rollins they are going to have a talk. Foley told the referee to restart the match. Owens was mad about it.
Roman Reigns vs. Kevin Owens…Part Two
Owens rolled Reigns back into the ring. They exchanged punches. Reigns with a running clothesline led to Owens doing a flip bump. More clotheslines by Reigns followed by a Samoan Drop for two. Reigns went for a superplex, but Owens got out of it by biting the arm of Reigns, which the ref didn't see. Reigns with an uppercut punch staggered Owens on the top rope. They teased a superplex, but Owens turned it into a Fisherman's suplex off the ropes for two. Cole just yelled "OH MY GOD" for it. Owens up top and he hit a Bullfrog Splash for a two count. I like calling it the Bullfrog Splash when he does the Frog Splash. The crowd was chanting for both guys. Owens with a superkick followed by the cannonball attack, but that missed because Reigns moved. Reigns with a Superman Punch for two. Owens kicked out and the crowd went wild for the nearfall even though Reigns almost never wins for that move. Reigns with the Drive By dropkick. Owens got control in the ring with a standing side kick as well as two cannonball attacks in the corner. Reigns avoided the Popup Powerbomb and did the rollup into a sitout Powerbomb for two. Fans bought that as a nearfall too. Rusev ran down to the ring. He jumped on the apron. Reigns nailed Rusev with a Superman Punch. Owens tossed Reigns into the ropes and hit a Popup Powerbomb for the win after nine minutes.
Winner by pinfall: Kevin Owens
Analysis: ***1/2 That match was very good for being under ten minutes. Lots of action. The nearfalls really got the crowd worked up. The finish protected Reigns because Rusev's appearance distracted Reigns even though Rusev didn't even hit Reigns during the match. Owens is a cheap heel that has no problem winning a match in a cheap manner. That's what his character does. If you combined the two matches they went 22 minutes in the main event. That's really long. I like it, though. When Raw is three hours, you can afford to have long matches like this once in a while.
Owens left with the Universal Title.
Rusev went in the ring to face off with Reigns, who was hurting. Rusev nailed a jumping side kick to knock down Reigns. Rusev nailed Reigns with some punches. Lana was on the stag with the US Title. I missed her. You too, Rusev, but not as much as Lana. Rusev stomped on Roman's back and applied the Accolade submission move. Reigns was knocked out as Rusev sat back on it. A referee broke it up.
Raw ended with Rusev standing over a fallen Reigns.
Analysis: The Reigns storyline with Rusev was still ongoing based on their brawl at SummerSlam. They didn't follow up on it because of Rusev getting time off for his second wedding with Lana while Reigns was involved in the Universal Title picture. Using Rusev's return to put Owens over Reigns makes sense while also continuing the Rusev/Reigns story for the US Title. They can have a match at Clash of Champions.
As for the Rusev's return, it was the perfect time for it. It should be pointed that on September 6 he tweeted that he would have a 23-day honeymoon. I didn't believe it. No way WWE is going to give him that much time off.
23 day honeymoon starts now! #Seychelles @LanaWWE pic.twitter.com/pT7jnWJr4x

— Miro (@ToBeMiro) September 6, 2016
Always remember my friends, heels lie. Especially on Twitter!
Three Stars of the Show
1. Kevin Owens
2. Roman Reigns
3. Sasha Banks
The Scoreboard
6.5 out of 10
Last week: 6
2016 Average: 5.82
2016 Average since brand split starting July 25: 5.77 (Smackdown is 6.07)
Last 5 Weeks: 6, 8.5, 6, 4, 5
2016 High: 9 (April 11/July 25)
2016 Low: 4 (Feb. 29/Mar. 21/Aug. 15)
Final Thoughts
I give it a 6.5 out of 10.
It was a solid show with some three above average matches. I liked how most of the matches on the show had a meaning rather than simply tossing guys out there to have matches. The Reigns/Owens match and women's triple threat matches were high stakes matches with a lot on the line.
The other matches were okay and I liked the Jericho/Zayn promo segment a lot.
They did a good job of building the Clash of Champions card, which takes place on September 25. Here's the Clash of Champions lineup at this point.
WWE Universal Title: Kevin Owens vs. Seth Rollins – Owens probably retains because Triple H will help him again. Sets up Triple H vs. Rollins maybe at Hell in a Cell in October.
Raw Women's Title: Charlotte vs. Sasha Banks – I think Charlotte holds on.
Raw Tag Team Titles: The New Day vs. Luke Gallows & Karl Anderson – No title change.
Sami Zayn vs. Chris Jericho – Zayn should win.
We can also pencil in Rusev vs. Reigns for the US Title and Cesaro vs. Sheamus match #7 since Cesaro should win match #6 next week. There could be Jax vs. Fox and Enzo/Cass vs. Shining Stars as well. A cruiserweight match is possible too.
—
PLUG TIME: We do a TJRWrestling Podcast every week that you can listen to right here on Podbean or use iTunes by searching "TJRWrestling" or "John Canton" to get it. Last week we had WWE Cruiserweight Classic competitor TJ Perkins as our guest. Please check it out! Thanks!
Fantasy NFL Plug For Fanduel: I've got something to share with any fantasy NFL fans. I'm working with Fanduel to try to get people to sign up for NFL games as well as other sports. If people sign up using this easy link then I get a nice kickback, so you'd be supporting TJRWrestling and me. All you need to do is deposit $10, you will get entry into 5 FREE tournaments for beginners only and use that $10 or more (whatever you deposit) how you want. All you have to do is sign up using this promo code: bit.ly/TJRWRESTLING – it's pretty simple. Just use bit.ly/TJRWRESTLING with the TJRWRESTLING promo code in there and it works that easy. I'm going to set up some tournaments in the coming days too. If you have any questions, let me know.
That's all for now. See ya next time for the Smackdown review.
Thanks for reading. Go Toronto Blue Jays.
John Canton – mrjohncanton@gmail.com
Twitter @johnreport