The John Report: The WWE Raw Deal 08/22/16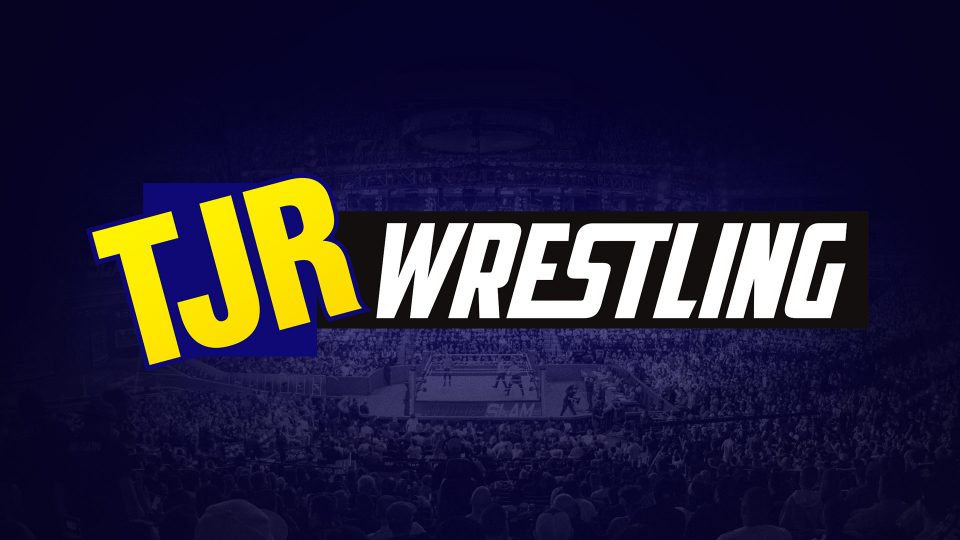 It's a very busy time for WWE following last night's SummerSlam event. Now that they are past the "biggest party of the summer" it's time for Raw to look ahead to Clash of Champions on September 25 while Smackdown has the first brand exclusive PPV on September 11.
Before we get to Raw, make sure you check out my very detailed SummerSlam review right here. It generated a lot of comments because there were many things to pick apart both good and bad on that show. I also did a reaction column exclusive to TheComeback.com with thoughts on everything at SummerSlam including plenty of reaction to the main event.
Also, here's my detailed review of the best WWE show from the weekend: NXT Takeover Brooklyn. What a fun show that was.
Live from Brooklyn, New York this is the Raw Deal for episode #1213. Follow me on Twitter @johnreport. Is there some sarcasm on that "preferred read" comment on the banner above? A lot of people don't like the look of the title, so I'll leave it to you to decide.
Here's a sad news tweet from Raw GM Mick Foley before Raw.
Due to his injury, @StephMcMahon and I jointly accept @FinnBalor relinquishing of the @WWE Universal Championship. #Raw

— Mick Foley (@RealMickFoley) August 22, 2016
There were highlights of the Balor vs. Rollins match from SummerSlam with Balor leaving with the WWE Universal Title.
The Raw intro video played. There were fireworks in the arena. It's the same set they used at SummerSlam, which is smart because it's a nice set.
The announce team of Michael Cole, Corey Graves & Byron Saxton welcomed us to the show. They went over the Balor injury story as they replayed the clip of Rollins giving Balor a Powerbomb into the barricade, which caused the shoulder injury. Cole noted that Balor will be out of action for "at least six months." That's awful.
Analysis: Awful news. He's going to need surgery. I mentioned it in my SummerSlam review when I saw the spot because it looked bad. It's similar to what guys like Cena, Cesaro, Zayn and others have gone through in the last year or two.
Raw Commissioner Stephanie McMahon and GM Mick Foley were in the ring. They welcomed us to Raw and called out the Universal Champion Finn Balor.
Balor received a nice ovation as he walked to the ring in a suit and had the Universal Title on his left shoulder. His right arm was in a sling.
The fans chanted "you deserve it" at Balor. He talked about achieving a lifelong dream by winning that title. He said that at SummerSlam he became the WWE Universal Champion as a "Red Belt Sucks" sign appeared behind him. He thanked WWE for the opportunity, he thanked the talent in the back and he thanked Seth Rollins for giving him the match of his life. Balor said he wanted to thank all of you – the fans. They replied with a "Thank You Finn" chant. He said it's him that should be thanking them. Balor said he has to relinquish the title and the crowd chanted "no" to that. He said that rest assured when he's healthy and ready he'll be back and that title is the first thing he'll be coming for. Foley took the title off his shoulder and gave him a hug. Foley raised Balor's hand. Balor's music played as he left. Cole noted that Balor will always be known as the first WWE Universal Champion.
Analysis: Sad moment. They had to do it because he's going to be gone for at least six months. That would mean a possible return would be in late February, so he should be able to be back in the ring for WrestleMania next year. It would be his WrestleMania debut, which is obviously a huge thing for him. I wish him the best in his recovery. He'll be missed.
Seth Rollins made his entrance as Balor was at the top of the ramp. Rollins looked happy about it because he's a heel jerk. He hugged Stephanie in the ring and grabbed a microphone.
Rollins said that now we know who the true winner was at SummerSlam. He said this needs to be a celebration. He said that he's there to celebrate, so is Stephanie and the beautiful title is here (the fans booed the title). He suggested they have a championship celebration for the true WWE Universal Champion.
Sami Zayn's music started up as he walked down to the ring. The crowd was happy about that and so am I. He didn't say a word.
Chris Jericho's music started up as the former six time WWE World Champion Jericho walked down to the ring in street clothes complete with a scarf. Jericho also didn't speak on a microphone.
Kevin Owens made his entrance to join the festivities in the ring. Stephanie was wondering what they were all doing out there.
Enzo Amore & Big Cass made their entrance as well. The crowd chanted "how you doin'" for them.
Roman Reigns entered the arena, walked down to the ring, Cole yelled "game changer" and the crowd booed. Some fans were chanting for Heath Slater.
Mick Foley said that everybody in the ring is deserving of a championship opportunity. Foley said they'll do a series of matches leading to a new WWE Universal Champion next week. Stephanie said they'll do Rollins vs. Zayn up next.
Analysis: That was a lot to digest in the first 20 minutes of the show, but that's understandable considering the sudden news about Balor's unfortunate injury. I'm not sure about the specifics of a "series of matches" or how they are going to determine who is in the title match next week, but they'll probably address it later on at some point. I figured they would call it a tournament or at least come up with something that is more specific than a "series of matches" like they said.
(Commercial)
Sami Zayn vs. Seth Rollins
Zayn with a flying headscissors takedown sent Rollins outside the ring. Outside the ring, Rollins teased doing a Powerbomb outside the ring, but Zayn avoided it and hit a moonsault off the barricade to take him down. Back in the ring, standing side kick by Rollins. Rollins sent Zayn into the turnbuckle. Zayn with two clotheslines, then he leaped off the ropes and grabbed his right ankle when he landed. The replay showed that Zayn jammed the ankle into the mat a bit, but he said he can continue. Zayn sent Rollins outside the ring. Zayn did a somersault flip using the ropes as an assist to take out Rollins on the floor. Back in the ring, Rollins nailed a flying knee off the top for a two count. Zayn rolled to the floor in pain as they went to break.
(Commercial)
Back from break, Rollins was still in control, but Zayn nailed a huge clothesline. Rollins avoided the Blue Thunder Bomb and nailed an enziguri kick for two. They brawled on the top rope, Zayn flipped over into a Sunset Flip Powerbomb off the top for two. Awesome spot that was a very believable nearfall. Zayn avoided a Pedigree and sent Rollins into the corner with an Exploder Suplex. Zayn set up for a Helluva Kick, but Rollins kneed him in the head. Nice selling by Zayn on offense, which shows you should sell on offense and when you're taking a beating. It's all part of the match. Rollins stomped on Zayn's sore right ankle. Rollins applied the Ankle Lock with a heel hook, but Zayn got to the ropes. Zayn went for a suplex, but Rollins countered into a Pedigree for the pinfall win after 13 minutes.
Winner by pinfall: Seth Rollins
Analysis: ***1/2 That was really good. No surprise for them. Zayn sold that ankle injury so well. Was it a legit injury? I'm leaning towards no, but you never really know when a performer is as good as Zayn. It made for an interesting story because he got in a fair bit of offense, yet he was unable to hit his finisher and it ended up costing him the match. Rollins capitalized on Zayn's injury, outsmarted him and won clean with a Pedigree. I like that it was a decisive win. With that said, if Zayn got a big win here that would have been cool. I just expected the Rollins victory in this match. If you're wondering, no Powerbomb into the turnbuckle or barricade by Rollins. It's time to get rid of that move, I think.
They got their signals crossed because Cole was talking about matches we will see later, but instead it was a graphic about Lesnar's actions at SummerSlam. Then it just went to break. Awkward.
(Commercial)
Images were shown from SummerSlam.
Kevin Owens made his entrance as part of this "series of matches" to determine a WWE Universal Title shot next week. He's against Neville.
Kevin Owens vs. Neville
Neville nailed a 450 splash off the apron onto Owens on the floor. Owens was on the other side of the ring, so Neville did a somersault flip over the top to take out Owens. Chris Jericho went down to the ring to distract Neville and Owens hit a clothesline on Neville outside the ring. Cole noted there are two other matches as part of this "series of matches" later on Raw. They went to break two minutes into the match.
(Commercial)
Owens was in control after the break as Jericho was still at ringside. Neville avoided a corner attack and hit a German Suplex for two. Owens missed a Bullfrog Splash when Neville moved. Neville came back with a spinning corkscrew moonsault. Cole said more info about the Universal Title situation next week. Neville slowly picked up Owens up and hit an impressive bridging German Suplex for a two count. Owens avoided a Red Arrow, hit a superkick and Neville got a rollup for two to counter the Popup Powerbomb. Enziguri kick by Neville. Jericho provided a distraction. Neville kicked Jericho in the face. Neville kick to Owens, but Owens tripped him up on the top rope. Owens put Neville on his shoulders and hit a spinning neckbreaker for the win after ten minutes.
Winner by pinfall: Kevin Owens
Analysis: **3/4 A pretty good match like usual from them. They have wrestled a lot in the last couple of years and it's fun because they do a lot of good big man/little man spots. Neville doing power moves on a big guy like Owens is impressive. Owens does a great job of selling everything so well while also using his power to get the advantage. I liked that he was able to win with a move different from his usual finisher. The main reason for the win was Jericho distracting Neville too, so it's nice to see the Jericho/Owens team continuing.
There was more information mentioned by Cole (as told to him by Mick Foley) noting that the matchup next week will be Owens vs. Rollins and two other guys in a Fatal Fourway. The other matches are Big Cass vs. Rusev and Roman Reigns vs. Chris Jericho.
Analysis: It took about 50 minutes, but they finally explained it. I wouldn't be shocked if they were deciding on the format while the show was going on because the Balor injury changed so much.
The New Day were shown backstage and they are up next.
(Commercial)
The New Day trio made their entrance as Cole noted that it's 365 days for their Tag Team Title reign.
Big E is back after his worked groin injury, so he did some gyrations during their pre-match promo. Kofi Kingston noted they have been WWE Tag Team Champions for 365 days. Woods did the bit where he says the Tag Team Champions. Crowd chanted "New Day Rocks" for them. Kingston thanked the fans for being responsible for this because they were vocal during the good times and the bad times. Xavier Woods said in order to celebrate this, they have a unicorn piñata. They have Booty O's in the piñata. Before they could hit the piñata, Luke Gallows & Karl Anderson interrupted.
Gallows said this is stupid. Anderson told them this stupid and told Brooklyn they are stupid too. Anderson wondered why they were celebrating. Anderson pointed out that Gallows & Anderson won the match at SummerSlam. Gallows said that even though Big E saved Jon Stewart from Ringpost-itis, New Day lost the match. Gallows said they are owed a tag team title rematch. Anderson asked Kingston if he enjoyed the Magic Killer he received at SummerSlam. Gallows talked about how all the catchphrases aren't going to mean a thing when they win the WWE Tag Team Titles and it starts tonight when Anderson decapitates Big E. It led to Big E yelling about how he's sick of them talking that "booty chatter" and they'll show them why "New Day Rocks." Match is after the break.
Analysis: A ten minute promo face-off to set up a singles match between tag team wrestlers. It's a reminder that Raw is a very long show where they need to do promos to set up midcard level matches because it fills the time. The New Day's bit was fine, but nothing that exciting. It is pretty cool that they were recognized for a year long title reign, though.
(Commercial)
Big E (w/Kofi Kingston & Xavier Woods) vs. Karl Anderson (w/Luke Gallows)
Big was in control, but then Anderson nailed a dropkick to the knee to slow him down. Anderson continued to work over the legs of Big E. Big E came back by picking up Anderson and tossing him over the top to the floor. Gallows with a boot to Woods and a punch to Kingston outside the ring. Anderson with a knee to the head on the apron while Big E went for a shoulder tackle. Kingston and Woods took out Gallows on the floor. Big E hit the Big Ending to beat Anderson via pinfall after four minutes.
Winner by pinfall: Big E
There was no post match smashing of the piñata.
Analysis: *1/2 A simple match to put over Big E showing that he's back after the groin injury angle. I'm not a huge fan of the way Gallows & Anderson have been booked of late. I assume the feud is going to continue with another title shot possibly at the next Raw PPV Clash of Champions on September 25.
Later on Raw, the Dudley Boyz say goodbye. A clip aired of their WWE debut on September 2, 1999. Bubba Ray did a tweet earlier in the day, so they showed that.
(Commercial)
They showed more images from SummerSlam matches.
Titus O'Neil was in the ring doing a promo about how the Prime Time Players were the tag champs when New Day beat them for the titles at SummerSlam in Brooklyn last year. He said people always ask him the question: "Was that the worst day of your life?" He said it wasn't the worst day of his life – it was the best day because he dropped the dead weight that was Darren Young. O'Neil turned to insulting Jay Z saying he wouldn't be relevant if not for Beyoncé (Jay Z is from Brooklyn). He wondered how Bob Backlund can make Darren Young great again if Young was never great in the first place. He kept on rambling and then told Young to come out there. No Young. The crowd was bored of this, so they were chanting "We Want Slater" and O'Neil tried to shut them up by saying he wants Darren. He said he didn't know who they wanted.
Bob Backlund ran down to the ring. O'Neil tossed him into the turnbuckle. Backlund took down O'Neil with a Crossface Chickenwing. O'Neil got out of it, kicked him and hit a body slam. Darren Young ran out to check on Backlund. O'Neil hit the Clash of the Titus on Young. O'Neil left.
Analysis: That was bad. I don't know what other word to use other than that. It just didn't work well at all. O'Neil was stumbling through the start of the promo, his Brooklyn insults really weren't that good and it's not like the care about Young that much that they were going to be angry with O'Neil talking trash about Young. Why would Backlund come out there first, get beat up and then Young arrived? Why wasn't Young out there first? I get that they had O'Neil slam Backlund as a way to get him heat because he beat up a man in his 60s, but it just felt awkward. I'm fine with O'Neil as a heel. I just think that segment bombed pretty badly.
Up next is a look at the SummerSlam TKO from Brock Lesnar.
(Commercial)
There was a video and images of the Lesnar/Orton match from SummerSlam that led to Lesnar destroying Orton with elbow smashes that caused a bloody head. The ref called for a TKO finish. Lesnar also dropped Shane McMahon with a F5. You can read about it in my review here.
Stephanie McMahon was interviewed by Tom Phillips backstage. She said that Lesnar crossed the line and there will be repercussions. She left.
There was a recap of Finn Balor being forced to give up the Universal Title earlier on Raw.
The ravishing Russian Lana was in the ring wearing a dress. She introduced her husband, the United States Champion Rusev. Rusev had taped ribs to sell the beating he received from Reigns last week.
Enzo Amore walked out with Big Cass with Enzo doing the intro for them. They did a bit wondering where Bulgaria is. Cass said he'd finish the beating Reigns gave him. It ended with the "SAWFT" routine.
Big Cass (w/Enzo Amore) vs. Rusev (w/Lana)
Cass pounded away on the ribs of Rusev and then hit a clothesline that sent him out of the ring. Commercial one minute into the match.
(Commercial)
Back from break, Cass missed a corner splash and Rusev came back with a spinning kick to knock him down. Rusev dove at the knee of Cass to knock him down. Rusev missed a splash because Cass moved out of the way. Cass with a corner splash, but then Rusev avoided a kick by going to the floor. Rusev nailed Enzo with a kick to the back of the head because apparently Enzo is too stupid to avoid it. Cass with a forearm smash, then a corner splash and punches to the ribs. Slam by Cass. Rusev rolled out of the ring again. Cass sent Rusev chest first into the steps at ringside. Back in the ring, Rusev with a kick to the head and then Cass nailed a big boot to the face. Rusev was outside of the ring and he was crawling away. Rusev walked up the ramp. Rusev was counted out. It went eight minutes.
Winner by countout: Big Cass
Analysis: *1/4 A boring match with a poor finish. This match is for the "coveted" Universal Title, yet Rusev would rather walk away because he's hurt. That makes him look stupid. Guys should want to be in Universal Title matches, not walk away from matches. It was a lame finish also. Cass is fine when he gets the hot tag, but he's very limited in singles matches at this point.
Next week for Universal Title it's Seth Rollins, Kevin Owens, Big Cass and either Roman Reigns or Chris Jericho in a Fatal Fourway match.
Analysis: I pick Rollins to win, but I hope it's Owens.
Chris Jericho and Kevin Owens were interviewed by Tom Phillips. Jericho talked about how he's going to be the champion of the universe. He said "you're welcome" to Owens for helping him. Owens said he didn't really need his help and told Jericho he always has his back too. Phillips said that next week's Fatal Fourway match there can only be one winner. Both guys said "me" a few times. Jericho said that tonight, Roman Reigns won't get a chance to make it to the Fatal Fourway. They kept on getting Tom's name wrong. Jericho did his bit where he says "it" and said "stupid idiot" to finish the promo.
Analysis: Fun promo from two of my favorite guys in WWE. I like how they act as "best friends" that will help eachother, yet it wouldn't surprise anybody if one of them turned on the other at any moment.
Charlotte and Dana Brooke were walking in the back because they are up next.
(Commercial)
PLUG TIME: My friends from Superstar Promotions are holding a Wrestler's Court event in Liverpool, England and London, England featuring former WWE, WCW & TNA head writer Vince Russo. People will get a chance to ask questions and meet the controversial former writer Russo. Along with Russo, you'll get to meet and hear from Mickie James, Carlito, Magnus and Bull James who was Bull Dempsey in NXT. It's called Wrestler's Court Live and here's the handy link to help you get tickets by using the promo code TJRWRESTLING to get 10% off your order now. The Liverpool Wed Oct 26 link: https://goo.gl/McgD4O and London Thu Oct 27 link: https://goo.gl/1sZyJ1 Remember to put TJRWRESTLING as your promo code to get 10% off.
The new Women's Champion Charlotte walked out in street clothes with her buddy Dana Brooke, who looks dressed to compete. Brooke tried starting a "you deserve it" chant. Nobody really joined her.
Charlotte said she's the greatest female athlete in the world. She said we can forget about Serena Williams, Simone Biles and most importantly Sasha Banks. She said she exposed Sasha for being all flash and no cash because she (Charlotte) is the money in the women's division. She said she didn't need her father and she didn't need Dana. Last night, Sasha's back injury proves that Sasha doesn't have what it takes to carry the women's division. Charlotte claimed that Sasha is never coming after her title again. She suggested to Sasha that she never comes back because the queen has reclaimed her throne. Charlotte's music played.
Raw GM Mick Foley made his entrance. He walked down to the ring saying congratulations to Charlotte for raising the bar with Banks. The crowd was chanting "we want Bayley." He said that when Banks returns from her back injury, she will be granted a rematch for the Women's Championship. Charlotte said she'll break Sasha's back again. Charlotte said that she deserves the night off. Foley talked about aspects of the job that are heartbreaking, but there are things that bring him joy and they signed the hottest free agent that is the newest member of the Raw women's division. It's Bayley.
Bayley received a big ovation from the crowd. There were "Bayley" chants as she was all smiles making her way down to the ring. She was dressed to compete. This isn't a surprise since she lost the rematch to NXT Women's Champion Asuka at Takeover Brooklyn on Saturday. Nice to see her on Raw.
Bayley said she can't believe this is really happening. Fans chanted "you deserve it" at her as she said she's been waiting for this moment her entire life. She said maybe she should seal the deal with Foley with a hug…right here in Brooklyn, New York. They hugged.
Charlotte wasn't impressed with Bayley. She said that there's a reason that Bayley was left behind at the revolution and now Bayley is there to upstage Charlotte? Bayley cut her off saying she would never try to upstage her, but she will do is challenge Charlotte for that WWE Women's Champion. It led to Charlotte saying she's not dressed to fight and set up a match for her protégé Brooke. Foley set up the match: Bayley vs. Brooke.
Analysis: Good to see Bayley on Raw finally. She should have been there much earlier, but they needed to keep her in NXT to keep that brand strong. After she put over Asuka back in April, it was only a matter of time. Doing it the night after SummerSlam is the right time because the Brooklyn crowd knows her well and gave her the kind of reaction she deserves. I'm very happy she's there. She will provide depth to the women's division. I would have liked seeing her on Smackdown to help that brand, but they have Nikki Bella there now. Bayley vs. Charlotte seems likely for the September 25 Clash of Champions pay-per-view now.
(Commercial)
They showed more images from SummerSlam.
Bayley vs. Dana Brooke (w/Charlotte)
Brooke was aggressive, but Bayley fought back against her by ramming her head first into the turnbuckle. Brooke kicked Bayley out of the ring. Brooke with a baseball slide dropkick and then she sent Bayley into the barricade. Rest hold by Brooke to build up the Bayley comeback. Bayley came back with shoulders to the ribs, a corner charge and a back elbow off the middle ropes. Bayley to Belly suplex gets the win after four minutes.
Winner by pinfall: Bayley
Analysis: *1/2 A quick match to put over Bayley in her Raw debut. Basic stuff here. Nobody really believed Brooke was going to win. As I said earlier, it's probably going to lead to Bayley challenging Charlotte for the Women's Title on September 25 at Clash of Champions. They have over one month to build that up. No rush.
Roman Reigns was interviewed by Tom Phillips. Crowd was booing. He claimed he would shut Jericho's mouth with his fist. He faces Jericho later.
Analysis: Quick interview. The crowd reaction was predictable from these fans.
(Commercial)
They showed some clips of the Cruiserweight Challenge with some highlights and clips from Rich Swann, Noam Dar, Brian Kendrick and TJ Perkins. The graphics said the cruiserweights arrive on Raw on September 19, which is after the Cruiserweight Challenge concludes.
Analysis: Out of those four, Swann is the only one that we know is already under a WWE deal. I think the other three were featured because they likely have deals too – we just don't know it yet.
A clip aired of Sheamus beating Cesaro at SummerSlam.
Sheamus was interviewed backstage. He's not in his ring gear. His series with Cesaro continues next week. Sheamus said Cesaro is like the Suicide Squad of WWE because he's full of hype, but he under delivers…just like every single sports team in New York (cheap heat). He mentioned the local sports teams in New York and said he'll actually be a winner.
Analysis: A cheap heat promo by Sheamus.
Braun Strowman entered the arena. Byron Saxton interviewed his opponent in the ring: Johnny Knockout. He wondered why Johnny was doing this. Knockout said he likes big sweaty men.
Analysis: Nice interview. Very…uh…informative. Yeah.
Braun Strowman vs. Johnny Knockout
Knockout tried to get some offense, but then Strowman knocked him down. Strowman tossed him across the ring and did a running splash on Knockout in the corner. Strowman did a reverse Chokeslam for the pinfall win after two minutes.
Winner by pinfall: Braun Strowman
Post match, Strowman picked him up, put him on his shoulders and slammed him down onto his chest. Strowman made the referee count the pinfall again.
Analysis: 1/4* Another match of the year! Or not. A simple squash to put over Strowman like they have done many times in the last five weeks.
A Dudley Boyz video aired showing their return to WWE last year. They showed a D-Von tweet mentioning their goodbye. They are up next.
(Commercial)
The Dudleys Farewell?
Bubba Ray and D-Von Dudley made their entrance. Cole said they are the greatest tag team ever. That's an arguable point, but they are certainly up there. I don't think it's a bad statement because their longevity is impressive and they've done a lot.
Bubba said he doesn't get very emotional, but tonight might be a little bit different. He noted that one year ago in this building, in this very ring, in their city that pyro went off, they went into the ring, they kicked ass and the Dudley Boyz were back home in the WWE. Bubba mentioned that sometimes the fans loved them and sometimes they hated them, but they knew that the fans respected them because they busted their ass for the fans for 20 years. Fans chanted "testify" before D-Von could speak.
D-Von talked about how it's been one hell of a year and one hell of a career. He said for 20 years he's up and down the highway with this man creating history. D-Von mentioned legendary matches like the TLC match, which people still talk about as one of the greatest matches of all time. D-Von talked about great teams like Edge & Christian and the Hardy Boys. Fans chanted "DELETE" because of Matt Hardy's TNA gimmick these days. D-Von said if he had a chance to do it all again he would do it again right now tonight. D-Von said WWE has been his home and it always will be. If it wasn't for the WWE Universe there would be no Dudley Boyz.
Bubba said that most of the time it's them cheering for us, but he wanted the fans to stand up so he could give the fans a round of applause. Bubba spoke about how in this business and in this industry, you don't always get to go out on your own terms. He said this is going out on their own terms. D-Von said "oh my brother testify" and the crowd chanted it along with him.
The Shining Stars team of Primo and Epico walked down to the ring with Primo saying that the Dudleys are washed up. Fans chanted for tables. Epico said they wanted to get the Dudleys a special going away gift. They got them two tickets to the island of Puerto Rico. Primo felt sorry for the people that have to sit beside them. Epico kept talking about how great Puerto Rico is. They told them to come to Puerto Rico, but the Dudleys responded by punching them down. Dudleys hit 3D on Epico. Then they did the spot where D-Von did the Whassup headbutt to the groin of Primo as Bubba held his legs open. It's "D-Von, get the tables" time. D-Von brought the table into the ring. Gallows and Anderson showed up to attack the Dudleys. Anderson tossed D-Von into the ring steps while Gallows beat on Bubba. G&A did their Magic Killer double team move on Bubba on the floor. Gallows and Anderson did the Magic Killer spot on D-Von through the table that was set up in the ring.
Analysis: The speeches by both guys were really good. They hit on all the key points they needed to do and I kept waiting for Bubba to attack D-Von, but it didn't happen. Instead, this angle was a way to turn the Dudleys into faces again because they have been heels for the last few months. I liked the attacked by Gallows & Anderson. It was pretty random because I thought they were feuding with The New Day, but I liked their aggressiveness a lot. The crowd hated it because the Dudleys became faces with their promo. The whole thing worked well. Could the Dudleys really retire? I guess so, but there were reports of them signing new deals recently.
(Update: A report from PWInsider several hours after Raw noted that the retirement is legitimate and that those new deals were not executed. The Raw roster greeted them with a standing ovation and hugs backstage. In addition to that, the angle with Gallows & Anderson does leave the door open for them to work with WWE again.)
Roman Reigns vs. Chris Jericho is up next.
(Commercial)
Chris Jericho made his entrance for the main event. Roman Reigns made his entrance. The winner joins the four-way match next week on Raw to determine the Universal Champion.
Chris Jericho vs. Roman Reigns
Jericho did an eye gouge early on. I think there was a "you can't wrestle" chant at Reigns. It's a stupid chant that should go away. Then he knocked Reigns out of the ring with a double axe smash as they went to break one minute into it.
(Commercial)
Jericho was still in control. Jericho had him grounded with a headlock as he was doing his "ask him" bit. He got a boot to the face. Reigns ended up countering Jericho by sending him groin first onto the middle turnbuckle. Reigns with a leaping clothesline. More clotheslines by Reigns in the corner and an uppercut punch. Jericho avoided a Superman Punch and Jericho came back with an enziguri kick for a two count. Reigns came back with the Drive By dropkick. Jericho with a back elbow and Lionsault, but Reigns got his knees up to block it. Reigns with a Superman Punch for two. Jericho got his boot up to block a Spear attempt as the crowd cheered. Jericho went for the Codebreaker, but Reigns caught him and hit a sitout Powerbomb for two. Kevin Owens ran down to the ring, jumped on the apron and Reigns knocked him down. Jericho rollup got two. Reigns hit a Superman Punch on Jericho. Jericho came back with the Walls of Jericho, which he applied with the crowd chanting for Reigns to tap. Reigns powered out of it to get to the ropes as the crowd booed. Owens with a superkick on Reigns. Jericho with a Codebreaker, then a slow cover and Reigns kicked out at two. Good nearfall. Jericho slapped him in the head a few times, Reigns slapped him back, Reigns with a Superman Punch on Owens and then Reigns hit a Spear on Jericho for the pinfall win after 14 minutes.
Winner by pinfall: Roman Reigns
Analysis: *** That was the expected result to a pretty good match. They built up some nice nearfalls even though I didn't think Jericho had much of a chance to win the match. He's not there to win matches against a top guy like Reigns. We know WWE is always going to put over Reigns, so that's what they did. The Owens involvement was clever at the end with him there to hit a superkick and try to give Jericho an advantage. It almost worked because that Codebreaker two count was very believable. Like I said, though, no surprise that Reigns got the win in this match.
Post match, Jericho went up the ramp with Owens while Reigns celebrated.
Next week on Raw: Rollins vs. Owens vs. Big Cass vs. Reigns for the WWE Universal Title.
Reigns celebrated to end the night as Cole thanked Barclays Center for three nights of shows. Raw went off the air at 11:09pmET.
Analysis: I think Rollins will win the Universal Title next week. Rusev will probably show up to cost Reigns the victory to keep their rivalry going.
Three Stars of the Show
1. Bayley – Welcome to Raw. Finally.
2. Sami Zayn
3. Seth Rollins
Shoutout to Finn Balor. He'll be missed.
The Scoreboard
6 out of 10
Last week: 4
2016 Average: 5.71
Last 5 Weeks: 4, 5, 5.5, 9, 4.5
2016 High: 9 (April 11/July 25)
2016 Low: 4 (Feb. 29/Mar. 21/Aug. 15)
Final Thoughts
I give it a 6 out of 10. That means it was slightly above average.
It was a tough show for WWE to produce since Finn Balor had the shoulder issue and they didn't know he needed surgery until a few hours before Raw even began. They didn't do a great job of setting up the "series of matches" leading to the four way next week, but they managed to get there. I have some sympathy for the creative team because they had to change plans up and that's not easy to do especially if there were long term plans for Balor.
There were three solid matches with Rollins/Zayn as the best of the night and Jericho did a good job working with Reigns too. I liked Owens vs. Neville because they always have good matches too. Most of the other matches were forgettable.
The Bayley debut was well done. The crowd liked her a lot, she was a bit nervous on the promo, but she got through it. A nice win over Brooke gives her some credibility off the bat as well.
That Dudley Boyz segment was pretty good too. Well done in terms of putting Gallows & Anderson over.
Next week we get a WWE Universal Title fatal fourway match. Should be a good one.
On a final note, all the best to Balor in his recovery. I hate that he got hurt and hope he can beat the six month estimate like some other guys have. Everybody is different, though.
—
That's all for now. See ya next time for the Smackdown review.
Thanks for reading. Go Toronto Blue Jays.
John Canton – mrjohncanton@gmail.com
Twitter @johnreport