The John Report: The WWE Raw Deal 08/15/16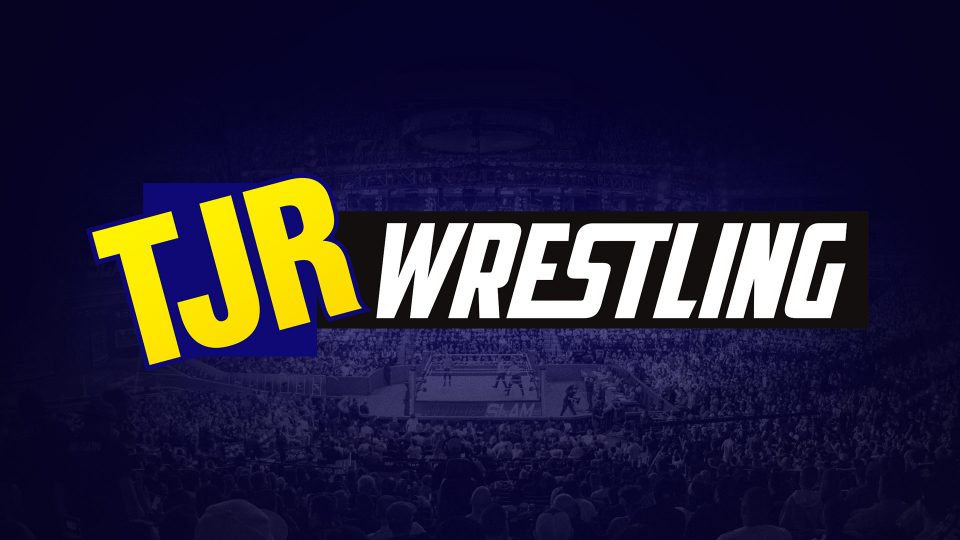 Live from Corpus Christi, Texas this is the Raw Deal for episode #1212. Follow me on Twitter @johnreport.
There was a "Last Week on Raw" video showing action from last week such as Roman Reigns brawling with Rusev and the Seth Rollins/Finn Balor promos.
An "Earlier Today" promo aired of Rollins standing outside the arena. He said we're six days away from him becoming the first WWE Universal Champion. Rollins claimed he would call out the "Demon King" Finn Balor right now. He asked for him, but nothing happened. He said tonight The Man (himself) will find the Demon King.
Analysis: It's a good way to tease Rollins calling out Balor later.
Rusev was in his ring gear with the US Title around his waste with his wife Lana in her princess dress. Lana said they're not going to leave. Rusev said that last week Roman Reigns ruined their wedding celebration, so there will be no Raw until Reigns comes out there to apologize. He said they're not leaving until Reigns apologizes to them. Fans chanted "USA" at them.
Raw General Manager Mick Foley walked out with a "Have a Nice Raw" shirt. Fans chanting "Foley" for him. Rusev told Foley that he's the US Champion, so he demands respect. Foley didn't have a microphone, which was odd, but then he told Rusev to go to the back by pointing to the back. Rusev said he lied last week when he said Foley was the best GM of mankind. Rusev complained about having to defend the US Title against Roman Reigns at SummerSlam because he doesn't think Reigns deserves it. Rusev called out Raw Commissioner Stephanie McMahon.
Stephanie entered the ring along with Mick. She told Rusev this behavior is unacceptable and said that Foley deserves respect. Rusev said he needs respect because he is the champion of her show. Rusev suggested he should give a call to her brother Shane or Daniel (Bryan) because they appreciate talent.
Roman Reigns walked down to the ring with a microphone. There was a mixed reaction. He said that he's sorry Rusev found the website where he found his wife. You mean WWE developmental? I know it's a Russian mail order bride joke. Reigns said that one day Rusev and Lana will make ugly sasquatch babies. Rusev called him a "greasy pig" that insulted his looks. The "USA" chant started up again. Reigns said maybe they should fight right now. Rusev said that this is about Reigns disrespecting Rusev's wife.
Foley said that at SummerSlam it's about the US Title, but tonight it will be Rusev against Roman Reigns with Rusev defending Lana's honor. End of segment that went about ten minutes.
Analysis: I'm a little confused by this because a guy fighting for his wife's honor after the other guy ruined their celebration last week makes me want to cheer for the guy whose celebration was ruined, which was Rusev. I know the heel thing about him is that he's the evil foreigner that leads to the USA chants for Reigns, but it's not like Reigns comes off like a likable guy in this feud. The "USA" chants also are a way for WWE to say Reigns is popular because whoever is against Rusev is going to get those chants since Rusev is a pretty good heel. It took about ten minutes to set all that up, which is at least shorter than usual. That doesn't mean I care to see a match that is advertised for Sunday and is taking place on Raw instead, though.
Later on Raw: Brock Lesnar is there and Seth Rollins calls out Finn Balor.
(Commercial)
Sheamus was in the ring as Byron Saxton was there to interview him about how Sheamus lost to Cesaro the last two weeks. Sheamus said as far as he's concerned, he proved he's the better athlete than Cesaro. Fans chanted "you look stupid" at him. Sheamus told the crowd that they paid to see him, so who is stupid now? He called Sami Zayn a cheap knock-off of Sheamus. He claimed he would kick Zayn's head off.
Analysis: I like pre-match in-ring promos as well as post match in-ring promos. It's a smart thing to do because it makes it feel like we're getting instant reactions from the wrestlers.
Sheamus vs. Sami Zayn
They were aggressive early on as Cesaro joined the announce team. Sheamus got a two count after a knee attack. Zayn went for an attack outside the ring, but Sheamus caught him and sent him into the ring post. They went to break two minutes into it.
(Commercial)
Sheamus was still in control in the ring with a knee and then a hard clothesline. Zayn tried a comeback, but Sheamus stopped that with a powerslam for two. Zayn ducked an attack and was going for a running attack, but Sheamus stopped it by grabbing his leg. Ten forearm shots to the chest by Sheamus. Zayn came back with a huge clothesline followed by a clothesline that sent Sheamus over the top to the floor. Zayn followed it up with a somersault dive over the top to take out Zayn outside the ring. Back in the ring, Sheamus hit White Noise for a two count. When Saxton said that it looked like Sheamus saw a ghost, Cesaro said that it was the same color. Easy joke. Zayn came back with a Blue Thunder Bomb for a two count, but Cole called it a Michinoku Driver. Ugh. Use the right names. Graves said the right name at least. Sheamus with the Irish Curse backbreaker to stop him again. Cesaro dropped his headset and went down to the ring. He went on the apron to distract Sheamus for payback from last week's Raw. As Sheamus turned his back to Zayn, it led to Zayn hitting the Helluva Kick for the pinfall win after 10 minutes.
Winner by pinfall: Sami Zayn
Analysis: **1/2 A solid match with Sheamus on offense for much of it, Zayn got in his spots and every time it looked like he had momentum, Sheamus was able to cut him off. The finish was nice payback for last week's Raw when Sheamus cost Cesaro the match. I know people want clean finishes all the time, but if it makes sense to do a cheap finish then it's certainly fine to do it. It's awful that Zayn is off the SummerSlam card at this point. No reason for that. He had the biggest win of his career at Battleground, he wasn't even on the show last week and for some reason they don't have a spot for him at SummerSlam. Awful job by the creative team.
The great Canadian duo of Kevin Owens and Chris Jericho were interviewed by Tom Phillips backstage. Jericho called him "Ted" as Owens was told he has to face Big Cass. Owens said that they're closer than Enzo & Cass. Jericho wondered what makes E&C "certified G's" anyway. Jericho said that Big Cass is a problem and he better watch it. It led to Jericho saying "it" again when asked what he should watch. They kept on getting Tom's name wrong by saying different names like Brian, Nathaniel and Robert. It just ended with more trash talk.
Analysis: Fun promo from two of the best talkers in WWE.
(Commercial)
Cesaro and Sheamus were arguing backstage with refs breaking them up. Foley showed up to calm them down. He yelled at them about interfering in other people's matches. Foley said he's going to put them in a Best of Seven series that starts at SummerSlam. He left.
Analysis: I guess the two wins by Cesaro over Sheamus in the last couple of weeks don't matter in this Best of Seven series. I don't mind a Best of Seven series because they aren't done that often. What I'd like is for there to be some reward. Give the winner a Universal Title shot or a US Title shot. It needs to be more than just proving who the better man is.
The Dudleys were in the ring. Kofi Kingston and Xavier Woods made their entrance without Big E since he's still selling the groin injury.
Luke Gallows & Karl Anderson appeared on the Titantron in their "doctor" gear again. They talked about "Ringpostitis" again. They kept making ball jokes again. They had a microwave where they put an egg inside of it. That's it? Okay then. It just ended.
Analysis: Last week the Ringpostitis stuff was funny a bit. This week it was pretty bad. That's WWE Creative doing their usual thing of running a joke into the ground. Once was enough.
Kofi Kingston & Xavier Woods vs. The Dudleyz (Bubba Ray & D-Von)
This is not for the Tag Team Titles. D-Von nailed Woods with a clothesline early on. Bubba got in there for a bit to work over Woods with a shoulder tackle. D-Von missed a clothesline on Woods and hit Bubba with it. Tag to Kingston, who hit a cross body block on D-Von. Kingston hit the Trouble in Paradise kick for the win after two minutes.
Winners by pinfall: Kofi Kingston & Xavier Woods
Analysis: 1/2* An extremely short tag match to give the champs momentum going into SummerSlam. I get it for singles matches, but that was very fast for a tag. It could lead to the Dudleys splitting at some point because it's the second week where Bubba was mad about a loss and they did the accidental clothesline in this match too. Could be nothing, though.
Back to the "doctors" they showed the microwave with the egg that exploded. Gallows said they need more test subjects, so they had jars that said "Kofi" and "Xavier" on them beside the one that said "Big E" on it.
Kingston and Woods did a promo with Kingston saying G&A spent all those years getting to WWE and now they're blowing up eggs in microwaves. Kingston noted that Big E is seriously hurt (it's just an angle by the way). Woods said that SummerSlam last year is where they became the WWE Tag Team Champions. Kingston said they won't lose the titles. Woods said that G&A won't have the power to lay a finger on their "New Day Rocks" – that's a joke about balls I guess. Didn't work that well.
Analysis: The promo was just okay. Nothing special about it. I think a title change at SummerSlam is happening.
Nia Jax up next.
(Commercial)
PLUG TIME: My friends from Superstar Promotions are holding a Wrestler's Court event in Liverpool, England and London, England featuring former WWE, WCW & TNA head writer Vince Russo. People will get a chance to ask questions and meet the controversial former writer Russo. Along with Russo, you'll get to meet and hear from Mickie James, Carlito, Magnus and Bull James who was Bull Dempsey in NXT. It's called Wrestler's Court Live and here's the handy link to help you get tickets by using the promo code TJRWRESTLING to get 10% off your order now. The Liverpool Wed Oct 26 link: https://goo.gl/McgD4O and London Thu Oct 27 link: https://goo.gl/1sZyJ1 Remember to put TJRWRESTLING as your promo code to get 10% off.
Seth Rollins was shown backstage looking for the Demon King. He asked two guys if they've seen him. They had no idea. He kept on looking for Rollins. Neville was randomly sitting there in his ring gear. He told Rollins that he's been in the ring with the Demon King and that Rollins isn't ready. Neville left, so Rollins told him to go back into a hobbit hole and Rollins kept yelling.
Analysis: Just a note that one of the guys (the shorter one) Rollins spoke to is Ryan Ward, who is a long time WWE writer that has been on the main roster, then did a great job in NXT and I believe he's on Smackdown's team now, but it wouldn't surprise me if the SD guys were at Raw too.
Nia Jax isn't like most girls according to her song and she's here for a match. Saxton was in the ring with her opponent Rachel Levy. It led to Levy saying that she may be small in stature, but she's watched the Summer Olympics and she's been inspired by them. Saxton said he hoped that Jax didn't vault her out of the arena.
Nia Jax vs. Rachel Levy
Jax tossed her across the ring. Jax put her on the top rope, the ref told her to get back, Levy just sat there for like five seconds and Jax shoved her leading to a nasty bump to the floor. Jax brought her back in the ring, put Levy on her shoulders and slammed her down for the pinfall win after about one minute.
Winner by pinfall: Nia Jax
Analysis: 1/4* That's the third time in four weeks Jax has won like this. In the other week they just did a video package about her. There will probably be a Jax/Banks feud somewhere down the line.
Paul Heyman was backstage as he knocked on Brock Lesnar's door as a way to lead up to their appearance at the top of hour two.
(Commercial)
Brock Lesnar with Paul Heyman
Brock Lesnar made his entrance with Paul Heyman. Big ovation for them. Nice of the crowd to make some noise. They went into the ring as highlights aired of Randy Orton hitting Lesnar with a RKO two weeks ago. Lesnar followed up with a F5 for Orton on Smackdown Live. It's Lesnar vs. Orton at SummerSlam.
Lesnar seemed to enjoy the "Suplex City" chants. Heyman was about to speak, but then Heath Slater's music started up. The free agent Slater got his full entrance. You know, for a "free agent" this guy gets a lot of TV time and even gets his entrance. More TV time than some people actually drafted.
Heyman wondered if somebody gave him the bad advice to interrupt him and his client Brock Lesnar. Slater was on the ramp saying that he's the hottest free agent in sports entertainment. Slater said he tried it on Smackdown, but now he has to come to Paul. It led to Heyman mocking him. Slater said he's getting another opportunity and all he has to do is beat Lesnar one on one on Raw. Slater asked if he can go one on one with Lesnar. Heyman said the joke is over. He went back to the promo with Lesnar, but Slater yelled "HEY!" to stop him.
Slater was on the apron telling them not to disrespect him. Slater said he needs this because he has kids he needs to feed. Slater said "the two little girls at home and all the other kids I have are relying on me." He noted that he didn't want to face Lesnar, but he has to do it. Heyman said he's trying to save his ass right now and Slater said his ass can't be saved. Slater kept on talking, but Lesnar grabbed the microphone.
Lesnar gave Slater some credit for having guts and having responsibilities. Lesnar said that he understood all of it because he has kids too. Slater went into the ring to face him. Lesnar looked at Slater: "I don't give a shit about your kids." Loud "ohhhh" from the crowd for that line, which was great. The "shit" part was muted. Lesnar gave him two choices: Leave on his own two feet or stand there and keep pissing Lesnar off. Lesnar dropped the microphone.
It looked like Slater was going to leave, but then he tried an attack and Lesnar nailed a clothesline. Lesnar with a release German Suplex. There's a second release German Suplex for Lesnar. It ended with Lesnar hitting a F5 to lay him out. Lesnar kicked him out of the ring.
Heyman went into the ring with Lesnar again. He gave Slater credit for going face to face with Lesnar. Heyman moved on to talking about how Orton is a viper that likes to prey because he can't measure up to Lesnar. He knows his job is to promote SummerSlam and called himself a hype artist. It led to Heyman putting over Orton's skills, but said that Lesnar doesn't believe. He claimed it was the Summer of the Conqueror. Heyman said that after showing his dominance in the Brocktogon, he said that Lesnar is the box office at SummerSlam because not one single member of that locker room can stand up to Lesnar, not even a 12 time WWE Champion, future Hall of Famer and master of the RKO like Randy Orton. Heyman said that this Sunday at SummerSlam you have the chance to see a once ever athlete in action. He continued hyping it up as the camera focused on Lesnar's face staring straight ahead. He ended it by saying this Sunday you have the rare opportunity of this man competing in a match…Brrrrrrrock Lesnar.
Analysis: Great use of Lesnar. People want to see him beating people up, so that's what he did. It's certainly better than having him stand there doing nothing while Heyman talked. At least give the fans a preview of what's to come at SummerSlam, so that's why I liked this segment. Slater has actually done a good job of being entertaining as a free agent trying to get work in WWE. It served a purpose in this case.
Later on Raw is Rollins calling out Balor and Reigns vs. Rusev. Big Cass and Enzo were shown walking to the ring for a match.
(Commercial)
Enzo Amore and Big Cass did their entrance. They were in the ring with the crowd chanting "how you doing" for them followed by the "ohhh Enzo Amore" song. Enzo talked about how they'll have a SummerSlam barbecue. They did their routine with Enzo naming food, so the crowd chanted "how you doing" after every food item. Enzo busted out the Jon Bon Jericho name, then Cass said there's still only one word to describe them: SAWFT.
Analysis: It was their usual routine. Not as epic as some recent Enzo promos, but still fun to watch.
The graphic for SummerSlam says it's Enzo & Cass vs. Jeri-KO so they are going with that name for them at least for now. It should be noted that seven years ago I was writing Jerishow weeks before WWE had that name for Jericho and Big Show. It's not that unique to combine names.
Kevin Owens (w/Chris Jericho) vs. Big Cass (w/Enzo Amore)
Owens bailed to the floor early on. He got back in the ring to hit a forearm to the back to send Cass to the floor. Jericho got in a cheap shot kick and Owens tossed Cass into the ring post as the show went to break.
(Commercial)
It's Chinlock City time for Owens as they returned from break. Big Cass with a back suplex. Cass hit a boot to the face to counter a running attack. Corner splashes by Cass, but then he missed a running boot as Owens avoided it, which sent Cass to the floor. Cass with a back body drop on the floor to counter a Powerbomb. Jericho nailed Enzo outside the ring, so Cass went after him. Forearm smash by Cass on Owens. Jericho attacked Cass from behind to end the match by disqualification after six minutes.
Winner by disqualification: Big Cass
Analysis: *1/2 A short match with half of it taking place during the commercial break. No surprise with the finish because last week's Jericho/Enzo match ended in a disqualification, so they did the same finish for the other partners. I just didn't expect either guy to get pinned in this matchup.
Post match, Owens and Jericho sent Cass into the barricade. Back in the ring, Cass tried to fight them off, but Owens hit a superkick and Jericho nailed a Codebreaker to put Cass down. I guess Enzo was still down outside the ring.
Analysis: The heels get the advantage going into SummerSlam. I'm going with Enzo & Cass on Sunday, so that fits the story with the faces getting the win when they have the match.
Roman Reigns was walking backstage. Tom Phillips showed up to interview him. Reigns said he's there to fight Rusev and he's ready for it. Rusev showed up with an attack from behind. Reigns fought back until Rusev sent him into a steel door and Rusev ran into him. Rusev tossed Reigns onto a backstage table full of food. Officials as well as Fit Finlay and Scott Armstrong were there to break it up.
Analysis: A quick fight to weaken Reigns going into the match. WWE sure loves trying to make him look sympathetic.
(Commercial)
The announce team of Michael Cole, Corey Graves and Byron Saxton plugged all of the content coming to WWE Network in the next week. It's a lot.
The Prime Time Players are back together for this match with Bob Backlund leading them. Backlund even did their "Millions of Dollars" dance with them. There was barely any reaction for this PTP "reunion" match.
Darren Young & Titus O'Neil (w/Bob Backlund) vs. The Shining Stars (Primo & Epico)
O'Neil with a big slam on Epico. Primo with a dropkick to the knee of O'Neil. Epico yelled about Puerto Rico. O'Neil with a backbreaker on Primo. O'Neil with a corner splash, Young tagged in and O'Neil suplexed Young onto Primo. Young with a clothesline followed by a belly to belly suplex. Primo shoved Young into the ropes, which led to Young hitting O'Neil on the apron and O'Neil went down. O'Neil went back into the ring and hit the Clash of the Titus on Young. O'Neil walked away while Backlund yelled at him. Primo covered for the win after three minutes.
Winners by pinfall: The Shining Stars
Analysis: * There's the heel turn for O'Neil again. He did it a few weeks ago, but apparently that didn't stick. I guess it's official now. I'm not sure if anybody cares because this barely got a reaction. At least there's some storyline progression with them.
Rollins calls out Balor later.
(Commercial)
A video aired about the Cruiserweight Challenge with the cruiserweights coming to Raw. That's likely going to be in late September.
Jinder Mahal vs. Neville
Neville with a flying headscissors takedown followed by a dropkick with Mahal on the apron. Neville went up top and a hit a corkscrew body attack to take Mahal down on the floor. Mahal got the advantage thanks to a kick to the face as well as a dropkick to the back. Neville came back with a flurry of kicks including a running kick to the head. Enziguri kick knocked Mahal down. Neville went up and hit the Red Arrow splash off the top for the win after three minutes.
Winner by pinfall: Neville
Analysis: *1/2 Basic stuff. Neville is likely going to be positioned as a top guy in the cruiserweight division, so that's why they're putting him over in matches like this. Mahal was brought back to put people over. Not much more to it.
Stephanie McMahon and Mick Foley were backstage. Foley said that comedian and former Daily Show host Jon Stewart will be his guest at SummerSlam. Rollins said he's been looking all day for the Demon King. Stephanie said they didn't really have anything for him (what a great Commissioner) and Mick suggested that Rollins should go to the ring to call out the Demon King. Rollins said he'll do it.
Analysis: Of course they have nothing for Rollins to do. He's the best wrestler on the show and he's had one match in four weeks of this new era. Great booking. Now that's sarcasm.
Foley had a walkie talkie device and told somebody to hit Rollins' music. They went to break.
(Commercial)
Rollins was in the ring for a promo at the top of hour three. He talked trash about how he's been looking for the Demon King and he can't find him. Rollins said there is nothing and no one that can stop him from being the first ever WWE Universal Champion. Rollins said he'd give the Demon King one more chance to come down to this ring to face him. He called out the Demon King. No response. He said that Finn Balor is trying to intimidate him because Balor is scared of him. Rollins said nobody can touch him while adding that the Demon King is another chapter in the Book of Rollins. Rollins said he's the face of Balor's failure. As he continued to talk, some fan tried to get in the ring. We could see the back of his head. Security took him down. Rollins just looked at the guy while the camera didn't show the fan. Rollins was silent a bit, so Cole adlibbed saying that Rollins was in a trance. What an odd adlib. He laughed saying is that the Demon King? Rollins kept on ranting. The lights in the building were going on and off with red light shining as well.
Balor's music hit as the arena was full of red light. Balor did his full entrance in his demon gear like he did many times when he was in NXT. This time he had some words written on his body like "Demon King" on his shoulder. Balor crawled down to the ring.
Rollins and Balor went face to face. The crowd chanted "holy shit" about it briefly. They chanted "this is awesome" as they had a stare down. Rollins threw the first punch, but Balor came back with a dropkick. Each guy nailed kicks to the head. Balor with a running dropkick in the corner. He went for the double foot stomp (Coup de Gras) of the top, Rollins went out to the floor and Balor ran the ropes to nail him with a somersault dive outside the ring. It ended with Balor in the ring while Rollins went up the ramp.
Analysis: The segment was pretty good, but I have to question why they would give this away on Raw instead of making people wait for it at SummerSlam. The whole point of doing special things on pay-per-views is to get people to watch, so when you give away the whole "Demon King" persona of Balor on Raw it makes things a bit less special. Maybe some people will be more intrigued by SummerSlam to see Balor in action in this outfit, but that would have been better if they didn't give it away on Raw. I'm not sure who my pick is for SummerSlam, but I'm leaning towards Rollins winning after that segment. I have changed my mind a few times in the last month.
Here's the video of the idiot fan trying to get in the ring.
This random dude jumped in the ring and tried to fight @WWERollins ! 😂👊🏼 pic.twitter.com/3woF2rSqEq

— José Silguero (@JoseKB56) August 16, 2016
The announcers talked about Balor being so great as The Demon.
Video aired about the Reigns/Rusev stuff from last week. They're in a match later on Raw.
(Commercial)
The Golden Truth were in the ring. Gallows & Anderson had their lab coats on with Anderson holding the egg in the jar again. Hopefully that's not a permanent thing.
Luke Gallows & Karl Anderson vs. The Golden Truth (R-Truth & Goldust)
Huge boot to the face by Gallows on Truth. The heels worked over Truth in their corner. Truth came back with a jumping heel kick to the face of Gallows. Goldust tagged in against Anderson with a bulldog and then a snap powerslam gets two as Gallows made the save. Goldust sent him out of the ring, which allowed Anderson to hit a knee to the back. Anderson knocked Truth off the apron. G&A hit the Magic Killer on Goldust for the win after about three minutes.
Winners by pinfall: Luke Gallows & Karl Anderson
Analysis: * A quick match to put over G&A heading into SummerSlam. Lots of shorts matches on this show.
Post match, Kingston and Woods attacked Gallows and Anderson from behind. They kicked Gallows out of the ring. Woods nailed Anderson with a knee to the face. Woods teased hitting Anderson in the groin with the trombone, but Gallows pulled Anderson out of the ring.
Analysis: Good to see the faces get some revenge. I'm still picking Gallows & Anderson to win the titles at SummerSlam.
The announcers plugged WWE Network.
Charlotte was backstage getting ready. Dana Brooke went up to her saying she owed her an apology. Charlotte talked about how she allowed Brooke to be in her spotlight and then Charlotte wondered why Brooke failed her when it mattered the most. She told Brooke that it's her (Charlotte's) spotlight. Charlotte was mean as she said next week on Raw when she's a two time Women's Champion she'll ask Stephanie McMahon to replace Brooke with somebody that isn't an epic failure.
Analysis: It was a pretty standard mean girl promo by Charlotte.
(Commercial)
There was a commercial for the NXT Takeover Brooklyn event this Saturday night on WWE Network at 8pmET. That should be great and I plan on writing about it live on TJRWrestling.net that night, so check it out during the show or after it's over.
Alicia Fox is in the ring. Sasha Banks is on commentary for this next match and Banks is on ESPN this Wednesday on Sportscenter.
Charlotte vs. Alicia Fox
Boot to the gut by Charlotte as Banks talked about how Charlotte has disrespected her for years going back to NXT. Fox was aggressive with some kicks and a cross body block. Charlotte with a forearm shot and then she pulled her off the seated turnbuckle position. Charlotte hit the Natural Selection to win, but the camera missed it because they were showing Banks on commentary. The match went about three minutes.
Winner by pinfall: Charlotte
Analysis: * A quick win to put over Charlotte clean heading into her SummerSlam match. Fox is rarely on television, so nobody cared when she was on offense. It's not short enough to be a squash match, but it was short enough to be considered an easy win.
Post match, Charlotte motioned for Banks to come into the ring. Banks went into the ring, Dana Brooke showed up for an attack, Charlotte clipped the knee and Charlotte applied the Figure Eight submission hold. Banks was selling it big time as if she was in a lot of pain. Referees showed up to break it up. Charlotte celebrated her post match attack. Fans chanted "Charlotte sucks" at her. Charlotte went up the ramp with Brooke while Banks stared at them.
Analysis: Good post match angle to put over the idea that Banks may not be 100% at SummerSlam on Sunday. I don't think Banks is going to lose. Champions rarely lose rematches and there's really no reason to put the title on Charlotte again.
Roman Reigns vs. Rusev is up next.
A commercial aired promoting SummerSlam and all the content that is coming to WWE Network this week.
(Commercial)
There was a trivia question asking us which WWE Superstar held the US Title for 351 days. The answer is Dean Ambrose. That was a terrible title reign where he barely defended the title for several months.
A Braun Strowman video package aired showing his destruction over the last few weeks. Last week he had a squash win and Nia Jax got the video package. This week they reversed that.
Lana is still wearing a wedding-like dress. Is she going to dump the fake accent when Total Divas airs where she apparently doesn't have the accent? Does anybody care? No. Anyway, she introduced her husband, the US Champion Rusev.
Reigns got in the ring and went right after him while the referee didn't ring the bell yet. They brawled early on. Reigns hit a boot to the face, Rusev went to the floor and Reigns hit a Drive By dropkick. Rusev sent Reigns ribs first into the barricade. The show went to break as Cole wondered if the match would start.
Analysis: I guess that's a decent way to go to the last commercial. The problem is you are doing a US Title match on Sunday, so why should people care about this match? I don't expect an answer to that question.
(Commercial)
Roman Reigns vs. Rusev (w/Lana)
Rusev was in control of the match as they returned from break. Really slow pace. Reigns started a brief comeback with a Samoan Drop. Reigns with clotheslines and then a leaping clothesline. He missed a corner charge, so Rusev sent him shoulder first into the steel ring post. Reigns was out on the floor. Rusev slammed the left arm of Reigns against the steps at ringside. Rusev whipped Reigns' left arm into the steps again and then he stomped on the hand. Reigns went to attack with the title, Reigns came back with some punches and Rusev countered that by tossing him shoulder first into the barricade again. Another commercial break.
(Commercial)
Back from break, Rusev got on the microphone to tell the crowd to keep cheering for the Russian and Bulgarian. Rusev applied a choke submission to build up Reigns' comeback. After a minute, Reigns came back with a headbutt, but Rusev stopped him with a kick and a shoulder tackle. Reigns blocked a superplex, nailed a headbutt and Reigns hit a flying clothesline off the middle turnbuckle. Rusev avoided a corner charge, Reigns hit ten clotheslines in the corner and a spinning slam that was almost Cena-like earned him a two count. Rusev came back with a spin kick. Rusev with a headbutt off the second rope gets two. He did it again for another two count. Rusev hit a third headbutt off the middle rope for two. Lana shouted some encouragement, so Rusev did the same headbutt off the middle rope for two.
When Rusev went for the headbutt off the middle ropes again, Reigns moved and they got back to their feet exchanging punches. Reigns won the punch-fest and followed it up with a clothesline that sent Rusev to the floor. When Reigns went for an attack on the floor, Rusev kicked him in the ribs. Rusev charged in, Reigns hit a Superman Punch and Rusev kicked out at two. Good nearfall. Rusev came back with a nearfall off his own. Rusev went for the Accolade submission, but Reigns fought out of it and when Reigns wanted a Superman Punch, Reigns clipped him to take him down. Rusev with a superkick to the back of the head. Rusev applied the Accolade Submission. Reigns fought it and was able to crawl to the bottom rope to break it. Rusev was frustrated. The crowd seemed to be into it. Rusev charged in, Reigns sent him to the apron, Reigns ducked an attack and hit a Spear for the pinfall win after 20 minutes.
Winner by pinfall: Roman Reigns
Analysis: **3/4 Long match that ended up being good in the last ten minutes or so although it felt like it dragged on too much. It was really slow early on to the point that I was almost falling asleep, but they managed to turn the corner when they set up the nearfalls later on. I just don't understand the thinking of giving away a 20-minute non-title match of the same match you're going to do on Sunday. Is it simply because Raw is so damn long that they have a lot of time to fill? Reigns isn't the most entertaining guy to watch and the fans know that. Rusev is okay, but doesn't work an exciting style either. If this was Rollins vs. Zayn or something with more athletic guys it would draw more interest. With this match, it just didn't come off as a big deal. As for the result, Reigns winning clean suggests he won't win at SummerSlam, which is cool with me. I just think it's dumb to give away this match non-title before doing it on Sunday for the title. I know I'm not going to be excited to see it again in less than a week.
They replayed the finish of the match. Lana freaked out about the loss.
Rusev went up the ramp with Lana while Reigns celebrated in the ring. That's how Raw ended at 11:08pmET.
Analysis: The main focus on Raw remains Roman Reigns even though he was suspended for a month and is feuding for a secondary title instead of being in the pay-per-view main event picture.
Three Stars of the Show
1. Brock Lesnar – Best use of Lesnar on Raw in a long time.
2. Rusev
3. Roman Reigns
The Scoreboard
4 out of 10
Last week: 5
2016 Average: 5.70
Last 5 Weeks: 5, 5.5, 9, 4.5, 4.5,
2016 High: 9 (April 11/July 25)
2016 Low: 4 (Feb. 29/Mar. 21/Aug. 15)
Final Thoughts
I give it a 4 out of 10. That means it is tied for worst Raw of the year.
I was bored during a lot of this show. It just dragged on and on while I felt like there was no end in sight. Why can't they spend more time putting on meaningful matches instead of so many three minute specials that make the viewer want to change the channel? The last thee weeks have been poor while four weeks ago was the best Raw of the year because it featured actual wrestling matches that meant something. I would have hit fast forward during most of this Raw if I wasn't writing about it.
The purpose of the show seemed to be about shoving Reigns down people's throats again. It's as if Vince McMahon is saying he doesn't care what you want because here's Roman whether you like him or not. If you added up the total time, Reigns and Rusev were on screen for nearly an hour of this broadcast. Too much. It's not like this is some all time great feud. Rusev is a good heel that is easy to boo because he's a foreigner, so WWE tries to use that to their advantage. However, it doesn't make for a compelling television show.
As I noted earlier, Rollins has only wrestled on one of the four episodes of Raw since the brand split. The same can be said of Balor, who hasn't had a Raw match since the first week of the brand split. Why not put them in matches instead of having Balor do his Demon entrance on Raw when it should be saved for SummerSlam? I don't get the logic behind it or if there is any logic.
Even though I was disappointed in this show, I think SummerSlam will be great because it's about the in-ring performance and the matches are interesting to me. The WWE creative team has done a poor job in telling some stories, but in terms of the performance of the wrestlers, I have a lot of faith in them. Most WWE PPVs this year have been good to great. SummerSlam may be the best of them all and it's not because of the build on television. It's more about the matches that will take place.
Here's the SummerSlam lineup after Raw.
Brock Lesnar vs. Randy Orton
WWE Universal Championship: Seth Rollins vs. Finn Balor
WWE World Heavyweight Championship: Dean Ambrose vs. Dolph Ziggler
John Cena vs. AJ Styles
WWE Women's Championship: Sasha Banks vs. Charlotte
WWE United States Championship: Rusev vs. Roman Reigns
WWE Tag Team Championship: The New Day vs. Luke Gallows and Karl Anderson
WWE Intercontinental Championship: The Miz vs. Apollo Crews
Best of 7 Series Match 1: Sheamus vs. Cesaro
Enzo Amore and Big Cass vs. Chris Jericho and Kevin Owens
Our full preview should be up on Friday and then I'll have a live review up on TJRWrestling.net on Sunday. It's gonna be a long night.
—-
PLUG TIME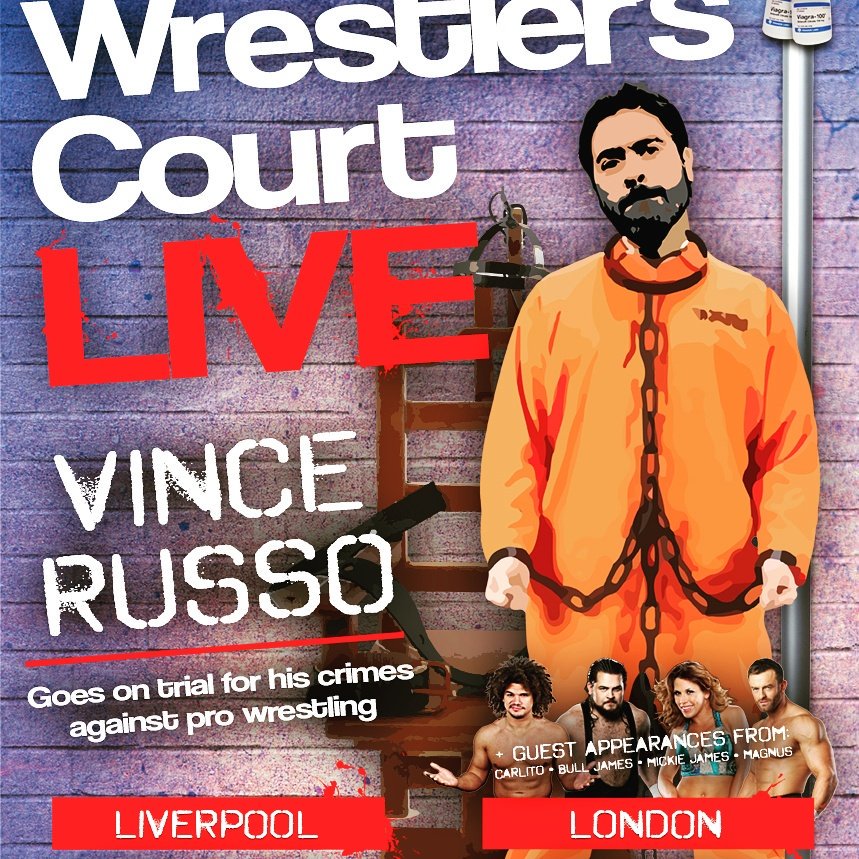 My friends from Superstar Promotions are holding a Wrestler's Court event in Liverpool, England and London, England featuring former WWE, WCW & TNA head writer Vince Russo. People will get a chance to ask questions and meet the controversial former writer Russo. Along with Russo, you'll get to meet and hear from Mickie James, Carlito, Magnus and Bull James who was Bull Dempsey in NXT. It's called Wrestler's Court Live and here's the handy link to help you get tickets by using the promo code TJRWRESTLING to get 10% off your order now. The Liverpool Wed Oct 26 link: https://goo.gl/McgD4O and London Thu Oct 27 link: https://goo.gl/1sZyJ1 Remember to put TJRWRESTLING as your promo code to get 10% off.
That's all for now. See ya next time for the Smackdown review.
Thanks for reading. Go Toronto Blue Jays.
John Canton – mrjohncanton@gmail.com
Twitter @johnreport
Personal Facebook and TJRWrestling on Facebook