The John Report: AEW Dynamite 04/22/20 Review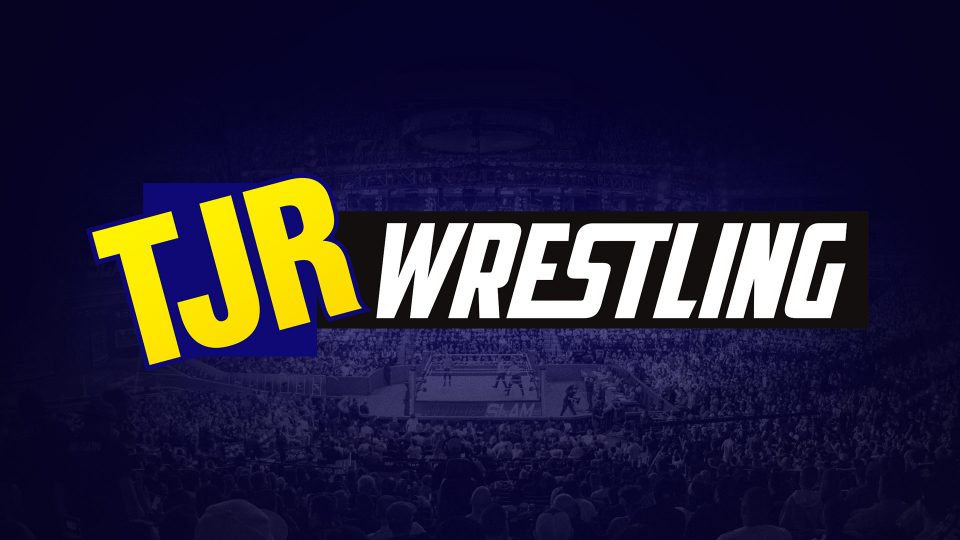 Welcome to the AEW Dynamite review on TJRWrestling. All Elite Wrestling continues to air shows that they taped in Georgia. They are going to move forward with the AEW Double or Nothing PPV on May 23, but it won't be in Las Vegas due to the ongoing health crisis. That show will take place with no fans in attendance just like every wrestling show since early March. This also means a lot of people on the AEW roster are not at this show just like the last few weeks because they taped it with a limited crew.
This is episode #30 of AEW Dynamite taped from somewhere in the state of Georgia. Follow me on Twitter @johnreport. Thanks to Melo Man for the banner up top. Here's my AEW Dynamite TV review archive. I am watching on TSN in Canada as usual.
The show began with Cody sitting in a chair talking about the TNT Title tournament about wanting to be champion and they played a clip of Arn Anderson saying Cody needs it. Cody wondered if he was midcard for life and if he broke the throne (they love WWE references) because he was afraid to sit in it. Cody kept talking about this secondary title as a big deal even though the title is a secondary title and the fans know that. Anyway, Cody ended it saying we will find out who has enough will to win.
The announce team is once again Tony Schiavone and Chris Jericho in a blue shiny jacket along with black leather gloves. They did a rundown of what's coming up this week including two TNT Title tournament quarterfinals.
There was a video package with Sammy Guevara talking about his match against Darby Allin. Sammy said that Darby beat him at Revolution, but now one of them has to go in this tournament. Sammy said that Chris Jericho is his father figure, they're Le Sex Gods and Sammy's in the Inner Circle for a reason. Sammy Guevara of the Inner Circle group made his entrance alone. Sammy is 4-4 in singles in 2020 and 8-12 overall in AEW. There were some wrestlers standing around ringside just like in the last few weeks.
A video aired about Darby Allin saying that they are more similar than Sammy knows, but the difference is Darby stands on his own two feet. Darby said when he kills that dream of Sammy winning, he'll feel so alive. Darby Allin made his entrance with a 4-2 record in 2020 and 9-9-1 in his AEW career.
Allin was outside the ring finishing his entrance when Sammy jumped on him on the floor with a diving attack. Sammy sent Allin into the side of the ring along with a whip into the barricade two times. Sammy pulled out a blue ladder as a bridge from the ring to the barricade and he tossed Allin into the barricade. Sammy gently put Allin on the ladder, Sammy very slowly went up to the top rope, took way too long and still managed to hit a splash off the top onto Allin's ribs on the ladder. I thought Allin would move because Sammy was taking so long, but Allin didn't move and it looked like a rough landing for both of them. They went to break.
Analysis: It's an attack before the match to create the storyline that Allin is weakened prior to the bell ringing to start the match. When they wrestled at Revolution, Allin attacked Sammy before the match, so this was payback. That's a way to build sympathy for the face Allin. Sammy's attack looked good.
(Commercial)
The doctor was checking on Allin at ringside, then Sammy put him in the ring, Allin couldn't stand up and the referee called for the ball. They should wait until the guy can stand up.
TNT Championship Tournament Quarterfinals: Sammy Guevara vs. Darby Allin
Sammy got a two count as the match began. Jericho was doing a great job of talking about Sammy learning lessons that Jericho has taught him. Sammy stomped on Allin's body. Sammy set up Allin on the top rope, but Allin fought him off and Allin pulled off Sammy's left shoe/boot followed by stretching the left ankle. Sammy took off his shin guard so that his left foot was exposed. Sammy with a kick to the face, then the right kick to the head and a springboard cutter by Sammy, who was favoring the left leg. Allin was bleeding from the nose probably from that kick to the head. Allin slapped on an ankle lock style submission, Sammy fought out of it and hit him with forearms to the face. Allin with punches, Sammy with a spinning back fist that rocked Allin and Sammy with a knee to the face for two with Allin rolling out to the floor leading to a break.
(Commercial)
The match continued with Sammy on the floor, Allin tried a suicide dive, Sammy moved and Allin took a hard bump into the barricade. Sammy was up top and he hit a 630 splash (I think) for a two count because Allin got his hand on the bottom rope. Sammy barely touched him on that move, so while it's impressive doing splits, if you barely touched the guy then it looks bad. Sammy with a knee to the ribs, then Allin came back with a flipping stunner. Sammy went for a knee strike off the shoulders, but Allin blocked it and Allin hooked the legs leading to the pinfall win after about 11 minutes. That move is called the Last Supper where he hooks the leg like a submission leading to a pin.
Winner by pinfall: Darby Allin
The win by Allin means he faces Cody in the semifinals of the TNT Championship tournament.
Analysis: ***1/2 The match was very good with Allin selling for most of it and finding a way to win. It was a unique match because it had Sammy attack before the bell, then Allin got some offense in by working on the left foot and Allin found a way to win even though he was beat up for the majority of the match. That finishing move by Allin was cool to see. They had a better match at the Revolution PPV two months ago. That was also helped by the fact that there were fans there. These guys work well together and since they're both in their mid-20s, they can be guys that AEW builds around for years to come along with MJF.
There was a video with "Broken" Matt Hardy at his big house. Hardy said that he challenged Chris Jericho to an Elite Deletion match at the Hardy Compound. Hardy complained about the Bubbly Bunch match last week, then said that Sammy Guevara mentioned Matt's name, so he invited Sammy to come there to fight him. Matt said that he will mash up Sammy, eat him and he will sentence him to deletion. Hardy said that he understood why Jericho didn't want to mention Matt's name. Hardy said that a Broken Matt Hardy is too intense, too over the top and that's a problem for Jericho, who Matt calls "le hole of the ass" and then Matt talked about how the vessel of Matt has thoughts. There was a video of regular Matt Hardy talking about how The Elite are the pillars of AEW and then he understood why Chris was so mood. Matt said he knows that if Jericho can get rid of the pillars then he can stand on top, but he can't allow that to happen. Hardy said that AEW is the platform for the future because they're trying to do something great for the generations that will follow them. Hardy said that he'll kick Sammy's ass and he'll kick every ass in the Inner Circle until ultimately he will kick Jericho's ass.
Jericho responded saying that Matt better shut his fat mouth or else the Inner Circle will shut it for him.
Analysis: It was a fun "Broken" Matt Hardy video where they pushed the idea that Sammy Guevara will face him in a match. That makes it sound like they are going to have Matt beat other guys in the Inner Circle before he gets to Jericho, which is something they want to build up to. That's fine. We also don't know when fans are going to be able to return to shows, so doing a slow build for things is understandable.
Kenny Omega is in action up next.
(Commercial)
There was a video where Tazz explained how devastating Kenny Omega's V-Trigger knee strike is. They also showed Kenny's Snapdragon Suplex. I like those videos with Tazz breaking down moves. It makes them stand out more.
A guy named Alan Angels made his entrance as the enhancement talent for this match. Kenny Omega entered with a 10-2 record in 2020 and 19-7 in AEW history. Omega is one half of the AEW Tag Team Champions with "Hangman" Adam Page, who hasn't been seen in several weeks. Page has not been at the tapings. Jericho put over Omega's greatness while saying he's beat him every time, which was not true, but their Tokyo Dome match (my review here) was amazing. Jericho complained that Kenny had home-field advantage when Jericho wrestled him.
Kenny Omega vs. Alan Angels
Omega with a running shoulder tackle with Jericho calling Kenny a pumpkin-headed dipshit. Omega blocked a kick, then a hard chop to the chest and a headbutt. Angels got some offense with a kick to the leg and a senton splash on the back. Omega got two knees up to block an attack. Omega with a backbreaker for two. Omega with chops, then he sent him into the turnbuckle and Jericho complained about Pineapple Pete in the crowd with the Gunn Club. Angels ran the ropes leading to a clothesline by Omega. Angels used the ring skirt to trip up Omega and then hit a dropkick for two. Angels with a spinning kick to the head. Angels went up top, he jumped off with nothing, Angels with a kick to the head and Omega hit a Snapdragon Suplex. Omega with a V-Trigger knee against the ropes for a two count. Omega with a Powerbomb followed by a V-Trigger knee for the pinfall win after six minutes.
Winner by pinfall: Kenny Omega
Analysis: * A squash match to give Omega a win over an unknown guy like Angels. It went about two minutes longer than it needed to be. I guess Kenny wanted to give Angels some offense, but I think it needed to be more decisive win for Omega. It's Kenny wanting to be a good EVP in AEW and letting the opponent shine a little bit. I wouldn't have done it that way, though. Omega usually doesn't win with the V-Trigger, but against a guy like Angels it's fine to win with that move.
A video aired about Scorpio Sky talking about how he always wanted to be a professional wrestler and never thought of doing anything else. Sky said that in 2008-09 he had a back injury, then the pain went away and he got back in the ring with no problems since then. Sky said every time he'd get an opportunity to wrestle, the would get told there was no spot for him in wrestling companies. Sky said he went to his mom's gravesite, then he decided to keep wrestling and give it one more chance. Sky said in December 2017 they formed SCU…and this profile video will be continued.
Analysis: I like profile videos like that. It tells the audience more about the wrestlers and makes the wrestlers more relatable to the fans because now we know more of their stories.
Dustin Rhodes faces Kip Sabian later on Dynamite. They played a clip of a video of Dustin talking on the phone to Cody and Dustin said that if he can't beat Sabian then he'll retire. Dustin also said he felt great at 51 years old, so he feels like he has to win.
They showed some highlights of the Being the Elite video of Matt Jackson of the Young Bucks facing Nick Jackson in a match at one of their houses and other venues. They didn't show the finish, but Matt won. It was Episode #200 of their Being the Elite show on Youtube that was very successful for them.
(Commercial)
Jimmy Havoc made his entrance in black as usual. Orange Cassidy entered "from wherever" and "weighing whatever" and he entered with Best Friends Trent and Chuck Taylor. This is Cassidy's first match on Dynamite.
Orange Cassidy (w/Trent and Chuck Taylor) vs. Jimmy Havoc
Havoc attacked Cassidy from behind when he wasn't ready. Havoc choked Cassidy with Orange's jacket and tossed it into the crowd. Havoc choked Cassidy with Orange's shirt. Havoc dumped Cassidy into the barricade, Havoc tossed Cassidy into the barricade and sent him groin first onto the guardrail. Havoc with a suplex on the floor. Havoc chopped Cassidy while on the floor. The referee Aubrey Edwards was very slow to start the count, which is typical AEW where they don't enforce counts very much. Havoc with a chop and eye gouge while they were on the floor. Back in the ring, Havoc sent Cassidy back into the ring, then focused his attack on the left hand of Cassidy. Havoc charged against the turnbuckle, Cassidy got his boot up twice, but then Havoc came back with a slam off the shoulders followed by a forearm to the face. Cassidy slapped on an armbar on the left arm with Cassidy getting to the ropes to break the hold. Havoc was biting Cassidy's hands, which is bad during the health crisis going on in the world and he put Cassidy's hands in his pockets. Cassidy rolled out of the way and then hit a dropkick for his first offense in the match. Cassidy hit a suicide dive on Havoc on the floor. Back in the ring, Cassidy with a cross body block off the top and a Tornado DDT got a two count. They battled on the turnbuckle, Cassidy knocked Havoc off the top and Cassidy did a lazy looking splash onto Havoc for a two count. Havoc with punches, Cassidy with weak slaps and Cassidy came back with a jumping punch to the face. Penelope Ford showed up on the turnbuckle, Taylor grabbed her leg leading to Ford doing the splits on the apron and Kip Sabian showed up with a somersault dive on Best Friends. Ford off the top, Cassidy moved and Cassidy hooked the arms of Havoc leading to a pin for the win after nine minutes.
Winner by pinfall: Orange Cassidy
Analysis: **1/2 This was okay with Cassidy doing a nice job of making the comeback after getting his ass kicked for most of the match. The involvement by others at the end of the match hurt it a bit. Cassidy getting the win gives him some positive momentum although neither of these guys are pushed that much.
After the match, Havoc hit a lifting DDT on Cassidy and Sabian joined in on the tack. Taylor and Trent checked on Cassidy. When Cassidy was helped up to his feet, he collapsed to the mat.
Analysis: This should lead to a tag team match soon and perhaps even a six-person tag team match.
Up next is Wardlow with an update on MJF as well.
(Commercial)
There was a promo from Maxwell Jacob Friedman saying that mankind has never been through such depressing and debilitating times. MJF said that his fans have been craving to see him on TV and in their living rooms. MJF did a fake crying routine saying on his last appearance on Dynamite, he claimed to have suffered a serious injury and said he had a hangnail while gambling on matches. MJF said that his injury was life-threatening, but like a phoenix, he'll rise from the ashes and he'll become AEW World Champion while adding that he is better than us and we know it.
Analysis: Heels lie. Quality promo from MJF as you would expect. I believe he lives in the New York area, so AEW didn't fly him because they avoided bringing in the full roster when they taped these shows.
A guy named Lee Johnson entered to lose a match. Wardlow made his entrance with "Mr. Mayhem" as his nickname. Wardlow is 1-1 in his AEW career.
Wardlow vs. Lee Johnson
Wardlow with a knee to the ribs followed by a press slam attempt, but Johnson came back with a dropkick. Wardlow with a press over his head into a powerslam. Jericho put that over huge saying that was explosive and incredible. Wardlow with a suplex toss across the ring two times. Johnson countered a suplex with forearms, but Wardlow pushed him to the turnbuckle and hit a shoulder tackle. Wardlow with a rising knee while Johnson was on the middle ropes. Wardlow with an airplane spin slam off the shoulders for the pinfall win after three minutes.
Winner by pinfall: Wardlow
Analysis: 1/2* A dominant showing for Wardlow. I am actually surprised they haven't booked him to win more squash matches in his AEW career so far. When I said Omega's squash win earlier was too long that's because I think three minutes or less is fine, but going five minutes is a bit long for that kind of match. It's a small thing anyway.
Brodie Lee is in action up next, plus the Bubbly Bunch and Dustin Rhodes vs. Kip Sabian.
(Commercial)
There was a video where somebody was sitting in a room drinking and he got a message from a girl telling him it wasn't working out. The guy clicked on the "Join Dark Order" website and put in a message saying he needs help. That led to a Brodie Lee video with Brodie in a suit thanking this guy for visiting him. Lee said he understood where he's coming from and he gets it. Lee asked this guy his size and the guy said he was 6'2" 240 pounds and he played college football. Lee said that he heard from Uno that this guy is a hard worker that hasn't got his pay off for his hard work. Lee said he wanted to offer this guy the power, the strength in numbers and he said that they feed off the prey. A Dark Order mask was offered to this guy. Harper said that you are home now, you are one of us and you are Dark Order. That was it. The wrestler's name is Preston Vance.
You are one of us now. pic.twitter.com/mE18zKRBQ2

— Brodie Lee (@ThisBrodieLee) April 23, 2020
Analysis: I like that Brodie keeps getting promo time. I have no idea if anything from that is a Vince McMahon impression, but that is what AEW has done in the past.
Brodie Lee entered for a match against a guy that lost last week. They introduce Brodie as "Mr. Brodie Lee" kind of like "Mr. McMahon" in that other company.
Justin Law vs. Brodie Lee
Lee worked over Law with hard chops, punches and a superkick. Lee with a suplex and then an overhead suplex across the ring. Lee with a hard chop to the chest, then a running back elbow and a spinning slam. Lee hit a spinning clothesline for the pinfall win after two minutes.
Winner by pinfall: Brodie Lee
Analysis: 1/2* The second straight squash match on the show. Lee's a big guy, so it's an easy win for him here. Basic match to put over the big guy.
After the match, Lee went over to little man Marko Stunt standing behind the guardrail and Lee stared at him. Lee walked to the back without touching anybody else.
The Bubbly Bunch is up after a break.
(Commercial)
The Bubbly Bunch video aired featuring the five Inner Circle members Chris Jericho, Jake Hager, Sammy Guevara, Santana and Ortiz with all of them at home talking into their cell phones. Sammy was sad about Jake not winning the AEW Title and bringing back the AEW Title. Jericho suggested that they dance to feel better, so Santana suggested Flim Flam video. Jericho said that whoever does the best Flim Flam gets a container of hand sanitizer. The group did some Flim Flam dance that I guess is like a Tik Tok dance routine. Sammy did a great job, so Jericho said he was a show off and told him to enjoy his hand sanitizer. A tiny dog at Jericho's house was shown to end it.
Analysis: This was very cheesy, but that's also the point of it. I guess it was successful in terms of what they were going for. I thought last week's video was funnier.
Next week on Dynamite we will hear from AEW World Champion Jon Moxley.
(Commercial)
A video aired about Dustin Rhodes talking about how he can cement his legacy by winning the TNT Title. Kip Sabian said that this TNT Title can help him fulfill his goal of becoming a champion in AEW. Sabian claimed that this is his moment to reach the prime of his career. Sabian wanted Dustin to bring his prime, bring "The Natural" because when he wins it will be sweeter. Dustin said that he digs deep, he perseveres and he keeps stepping. Sabian said he has Penelope Ford by his side and he may have something in his back pocket.
Kip Sabian entered with Penelope Ford with Kip having a record of 6-5 in 2020 and 8-10 overall in AEW. That is not very good. Most of his wins are probably on Dark, which I don't watch.
Dustin Rhodes made his entrance with sister-in-law Brandi Rhodes joining him. Dustin is 6-3 in 2020 and 9-6 in his AEW career.
Analysis: Do you think there was anybody watching this show that thought Dustin Rhodes was really going to retire on a taped show in front of no fans when he's still performing at a high level in the ring? No. It was just something to try to make people care a bit more.
TNT Championship Quarterfinals: Dustin Rhodes vs. Kip Sabian (Penelope Ford)
There is a big age difference here with Dustin at 51 years old and Sabian is 27 years old. Rhodes with an uppercut punch followed by an armdrag. Rhodes worked over Sabian with chops while Jericho ripped on Rhodes for saying he would retire if he loses. Ford grabbed Rhodes' foot, the ref saw it, did nothing and Sabian got in a cheap shot followed by a kick to the chest. If you do a spot like that then the referee shouldn't see it. Sabian had a headlock, but Rhodes managed to push him towards the turnbuckle and they went to break.
(Commercial)
The match continued with Rhodes charging at Sabian, who moved and Rhodes hit his knee against the turnbuckle. That led to Sabian taking control by wrenching on the left knee of Rhodes. Jericho ripped on Pineapple Pete, the "Gunn Dummies" and Hikaru Shida. Jericho is so great. Sabian tried to send Dustin to the turnbuckle, but Rhodes collapsed while running to sell the left knee injury. Sabian with a running dropkick for two and Rhodes got a pin attempt for two. Sabian with a kick to the leg, Rhodes picked him up and Sabian fell on top for two. Sabian slapped on a chinlock even though he should be working on the leg. Rhodes avoided a dropkick and got forward roll for a two count. Sabian with a rising knee to the face followed by a clothesline for two. Sabian with a weak looking chinlock with Jericho trying to talk about it as if it's deadly, then Rhodes got back up and Sabian did a snapmare into a kick to the back. Sabian ran off the ropes with Rhodes hitting a spinebuster. The referee talked to both wrestlers too obviously to give them some cues. Rhodes with an atomic dropkick and a bulldog. Rhodes hit a snap powerslam for two. Sabian hit a DDT off the ropes for a two count. Sabian told Rhodes that it's his time, not Dustin's time. Sabian was aggressive with punches, so referee Edwards pulled him off. Ford tried to get involved, so Brandi grabbed her and then Brandi ran the ropes leading to a Spear on Ford. Sabian was distracted by that I guess, so Rhodes hit the (Canadian) Destroyer for the pinfall win. The match went about 14 minutes.
Winner by pinfall: Dustin Rhodes
Analysis: **3/4 It was a good match with the veteran Rhodes doing an excellent job of selling, which is what he's always been great at doing. I think the finish could have been done better, but it was nice to see somebody win with a Destroyer too. It would have been nice to see Sabian working on the left leg some more instead of going back to chinlocks and armbars. The story of the match should be Dustin's knee injury, not other body parts. That's something Sabian will get better at as he gets more experience, but really he should know that he should have been working on the knee. Anyway, Dustin winning was the obvious outcome since he's the face that will face the heel Archer next week.
Post match, Dustin was excited about the win while favoring the left knee and sister-in-law Brandi raised his hand. They showed a replay of the girls spot and Rhodes hit the Code Red for the win.
It was announced that Kip Sabian will team up with Jimmy Havoc against Best Friends duo Trent and Chuck Taylor with Orange Cassidy in a No DQ, No Countout match.
Next week in the TNT Title Tournament semifinals will see Dustin Rhodes face Lance Archer and Cody faces off against Darby Allin. They didn't say that on the broadcast, but it's on their social media accounts.
Analysis: I think it will be Cody vs. Archer in the finals and Archer wins the title, but I wouldn't mind seeing Allin or Cody winning the title either. I just think it would be weird to see Archer lose a match this soon after he started. If Archer loses then maybe it's by disqualification in the semifinals. However, AEW rarely books DQ finishes, so I doubt that happens. I'll go with Cody and Archer winning next week.
Wed, April 29th features one the biggest Double Main Events in #AEWDynamite History#TNTChampionship Tournament Semi-Finals: Cody vs Darby Allin & Dustin Rhodes vs Lance Archer
Plus it's No Disqualification – No Count Out when Best Friends take on Kip Sabian & Jimmy Havoc pic.twitter.com/J7IYuxNUu9

— All Elite Wrestling (@AEW) April 23, 2020
Three Stars of the Show
Darby Allin
Sammy Guevara
Dustin Rhodes
The Scoreboard
This week: 6.5 (out of 10)
Last week: 5.5
2020 Average: 7.17
Final Thoughts
This week's Dynamite gets a 6.5 out of 10.
It was a solid show this week that was better than last week. I enjoyed the Allin match with Guevara while Rhodes and Sabian did a decent job in the main event. What stood out to me the most was the non-wrestling segments were all very well done with creative video packages and interviews focusing on different wrestlers. That's something AEW has done very well to try to get some characters more screen time. Chris Jericho is amazing on commentary as well. He can truly do it all.
It is still tough to get into these taped shows with a limited roster and no fans at ringside, but they're doing the best they can and I appreciate the effort. Next week should be good with two TNT Championship tournament semifinal matches.
—
You can contact me using any of the methods below.
Thanks for reading.
John Canton
Email: mrjohncanton@gmail.com
Twitter: @johnreport
Personal Facebook and TJRWrestling on Facebook