The John Report: WWE Smackdown Live Review 06/27/17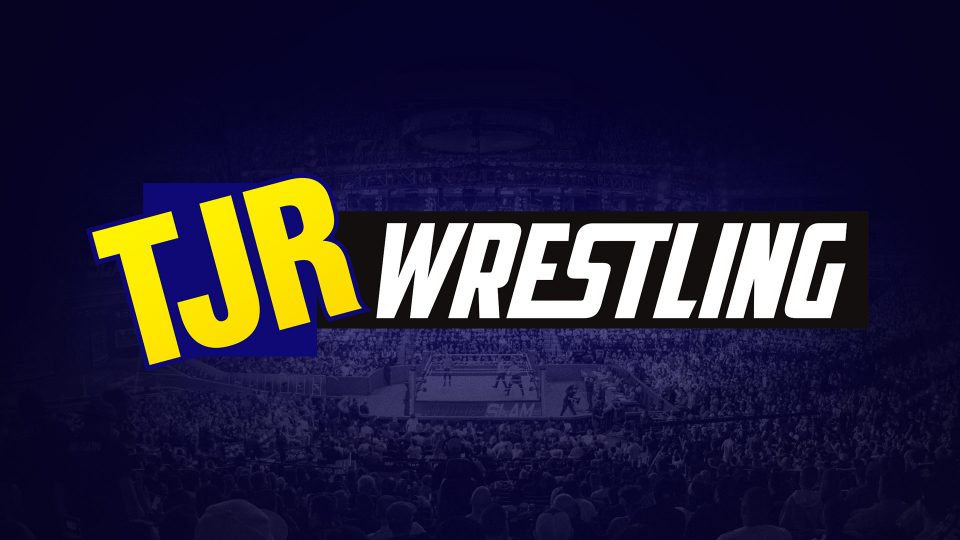 There are four matches advertised for WWE Smackdown Live this week. It's nice to see that because it gives us something to look forward to as viewers. Here are those matches:
Women's Money in the Bank Ladder Match: Natalya vs. Carmella vs. Becky Lynch vs. Charlotte Flair vs. Tamina
Baron Corbin vs. Sami Zayn
Smackdown Women's Championship: Naomi vs. Lana
The Usos vs. Hype Bros (Ryder & Rawley) – It's non-title and if Hype Bros win they earn a title shot.
Live from San Diego, California this is Smackdown Live for episode #932. Follow me on Twitter @johnreport. Thanks Melo Man for the creative banner up top.
There was a video package covering the matches advertised for the show with a focus on there being a lot of opportunities during this week's edition of Smackdown.
Let's Hear From Daniel Bryan
Daniel Bryan, the General Manager of Smackdown, made his entrance to a huge ovation like usual. Plenty of "YES" chants for him of course. The fans chanted his name.
Bryan asked the crowd if they're ready for a big night. Bryan said he's proud of the women's evolution on Smackdown Live as he mentioned Naomi defending the Women's Title against Lana. Bryan also mentioned Charlotte Flair, Becky Lynch, Natalya, Carmella and Tamina in the second ever Women's Money in the Bank Ladder Match. Fans chanted "yes" to that.
Carmella interrupted Bryan and she had her buddy James Ellsworth with her. Carmella walked down to the ring complaining about how this is the land of injustice. She said Bryan unjustly stripped her of the MITB contract while she claimed that she won the ladder match at Money in the Bank pay-per-view fair and square. Carmella complained about how there were no rules in a MITB match and repeated herself by noting the first woman to gain possession of the briefcase wins the match. The crowd booed her. Carmella complained about guys like Seth Rollins and Sheamus winning MITB matches when others interfered, yet nothing happened. Carmella claimed she should have that contract and now it's dangling over her head in the briefcase.
Bryan noted that Carmella made some valid points about MITB matches being no disqualification and others have interfered. Bryan said that never before has somebody climbed the ladder to hand the briefcase to somebody else.
Bryan asked the crowd if he should cancel the match and hand the MITB contract back to Carmella? Loud "no" chants. Bryan asked the crowd if they should have the second ever women's MITB match right there tonight? Lots of "yes" chants for that.
Ellsworth told the crowd to stop chanting "yes" and shut up. Ellsworth said the fans make him sick and called them villains that control this stupid puppet. Fans chanted "Ellsworth Sucks" at him. Ellsworth said he used to look up to Bryan as a man, but now he doesn't see a man, he sees a gutless, spineless, coward that has no grapefruits to cut it in the ring anymore so he made up some hokey injury. Bryan just stared at Ellsworth. Bryan laughed about it.
Bryan said that he should probably just fire Ellsworth. Fans chanted "yes" to that. Bryan said tonight is not about Ellsworth, it's about the real superstars of Smackdown Live. Bryan said he won't ban Ellsworth from ringside. Instead, Bryan said he would ban Ellsworth from the entire arena. Bryan told security to come out there to take James away. The crowd chanted "yes" for it. Ellsworth tried to run away from the four security guys, but the security guards grabbed him and took him out of the arena. Fans sang the "hey hey goodbye" song. Carmella was mad about it.
Bryan wished Carmella good luck and Bryan's music played as she looked sad in the ring.
Analysis: It was fine for an opening promo although it was similar to last week with Carmella making the same points. Bryan countered her by making the same points from last week as well. The only change is that Ellsworth was ejected from the building to pop the crowd. I don't think they needed nearly 15 minutes to get through all of that since a lot of it was covered last week, but that's what they did.
Still to come: Naomi vs. Lana for Women's Title, Zayn vs. Corbin and Usos vs. Hype Bros up next because the Hype Bros were shown walking backstage.
A commercial aired for Great Balls of Fire featuring Reigns vs. Strowman in an Ambulance Match.
(Commercial)
The Hype Bros duo of Mojo Rawley and Zack Ryder made their entrance to a nice ovation. A clip aired from two weeks ago with Ryder telling Rawley they have unfinished business as a team.
The Usos, Smackdown's Tag Team Champions, made their entrance.
The Usos (Jimmy & Jey) vs. Hype Bros (Mojo Rawley & Zack Ryder)
This not for the tag titles. If Hype Bros win they get a title shot.
Rawley with a shoulder tackle to the knee of Jimmy. Running shoulder tackle by Rawley on Jey followed by a clothesline that sent Jey to the floor. Ryder tagged in and he did a somersault dive over the top onto both Usos on the floors. Jimmy grabbed Ryder's leg while he was on the apron, so Jey kicked Ryder in the head as the show went to break.
(Commercial)
When the match returned from break, Jimmy hit the top rope splash and pinned Ryder to give his team the win.
Winners by pinfall: The Usos
No post match angle or anything like that. Ryder just rolled out of the ring after the loss.
Analysis: * Easy win for the champs is not a surprise. What bothers me is that they only went about five minutes and they had a commercial during the match. Why not time things out better and show the whole match? It would help the performers if they did it that way.
After the match was over, The New Day trio of Big E, Kofi Kingston and Xavier Woods entered the ring. Woods congratulated them for winning a match without running away. Big E said they want that gold and at Battleground they are coming for them. Woods cut off Big E before he could do the Booker T impression (we coming for you…you know the rest or look it up if you don't). Jimmy and Jey complained about how New Day are asking for a rematch. The Usos said it's not about The New Day no more, it's about the Day One Ish, which is their shirt to show that they are twins that have been together since day one. Woods said all they do is spit hot fire. Kingston did a quick rap mocking them and ended it saying "booty." Woods played the trombone and New Day's song played to end this segment.
Analysis: I'm not surprised by the rematch at Battleground (on July 23) since New Day lost by countout in their MITB title match. Hopefully there's a better finish at Battleground.
Coming up is Naomi vs. Lana for SD Women's Title.
Fashion Vice segment featuring Breezango is up next.
(Commercial)
There was a commercial for "free agent" John Cena returning to Smackdown Live next week.
The announce team of Tom Phillips, John Bradshaw Layfield and Byron Saxton were shown on screen. They talked about Cena's return while setting up this next segment.
Fashion Vice featuring Breezango
The Breezango duo of Fandango and Tyler Breeze were in their white Miami Vice-like jackets in their office that had a Big Boss Man picture on it. They had The Ascension duo of Konnor and Viktor at a table. Fandango showed a stick figure drawing saying those are the guys that did it. Fandango offered them "Eddie Money" concert tickets and Konnor said they only listen to death metal. Breeze had ice tea and a cheese platter for them. Funny how there was a picture of Rick Martel on the table saying he was a "Model Citizen" since he had the model gimmick that Breezango loves. The Ascension said that the reason they were at Money in the Bank is because they wanted a match. There was a loud bang elsewhere. Breezango went into the room to see their "office" was destroyed. They didn't know who did it. The Ascension were shown eating some of the cheese and then each guy took the Eddie Money tickets as the scene ended.
Analysis: These are comedy segments that have some cheesy jokes in them. I enjoy them because it adds some character depth to a team like Breezango. There aren't a lot of teams on Smackdown, though, so if it's not The Ascension then maybe The Colons. It could also be a way to debut a new team to Smackdown like the Authors of Pain (current NXT Tag Team Champions) or perhaps Sanity. I don't really know at this point. Just throwing out possibilities.
Natalya was shown warming up backstage for the Money in the Bank ladder match later.
Naomi, the Smackdown Women's Champion, made her "Feel The Glow" entrance to a nice ovation.
(Commercial)
The ravishing Lana made her entrance. She has a red one piece outfit this time and silver boots At Money in the Bank it was a blue outfit.
Lana attacked Naomi from behind after the announcer introduced both women. The ref rang the bell and Lana attacked again.
Smackdown Women's Championship: Naomi vs. Lana
Lana picked up Naomi and hit a sitout spinebuster for a two count. Naomi came back with a kick to the head that didn't connect that well, but Lana sold it like it was a big move. Naomi hit a split legged moonsault and covered Lana for the win after about one minute.
Winner by pinfall: Naomi
Analysis: 1/2* Easy win for the champion Naomi to retain and end Lana's quest for the title. Their PPV match went nearly ten minutes, so this was much different with Naomi winning in easy fashion. I don't mind it at all because Lana was just a joke contender to begin with.
Post match, Lana was raging mad in the ring while Naomi celebrated with the title. On Twitter, Lana complained about how her shoulder was up even though she spelled "pinned" wrong in the tweet.
I obviously did NOT get pined! I want a FAIR title match! Clearly the ref & all of @WWE are cheaters & favor @NaomiWWE over me! #SDLivepic.twitter.com/puUUrbWIap

— CJ "Lana" Perry (@TheCJPerry) June 28, 2017
Becky Lynch was interviewed by Dasha Fuentes backstage. Lynch mentioned how two weeks ago she was inches away from winning Money in the Bank when Ellsworth took it away from her. Lynch said that now she has another chance to legitimately win Money in the Bank and she left.
Analysis: She's the best pure babyface woman on both Raw and Smackdown. Easy to like her.
Aiden English was in the ring with a spotlight on him. He sang about how he's the Shakespeare of song, the Mozart of melody, the Beethoven of baritone and he was cut off by Randy Orton's music. Orton was in his ring gear as the show went to break.
Analysis: I'm glad to see Aiden English on the show after not being on for several weeks. This won't end well for him, but it's better than not being on.
(Commercial)
There was some commercial with Kevin Owens plugging the WWE Supercard game.
Randy Orton Is Fired Up
Back from break, Orton sat in a chair in the ring. There was a clip of what happened during the commercial with Orton dropping Aiden English with a RKO.
Orton, who sat in the chair in the ring, said he's not leaving this ring until he gets what he wants. Orton stood up, tossed the chair out of the ring and mentioned how last week on Smackdown Live he tore into the WWE Champion Jinder Mahal. He cued up a video to help us refresh our memory. A clip aired from last week's Smackdown when Orton beat up the Singh Brothers and Mahal ran away.
Orton said he wants a rematch for the WWE Title. Orton said people may wonder why he deserves a rematch and Orton said if he doesn't get it he'll beat up Mahal. Orton spoke about how after the show he'll beat up Mahal in the parking lot and even in the airport when he's flying home he'll beat up Mahal. Orton spoke about how next week at Smackdown Live he'll beat up Mahal again if he doesn't get what he wants. Nobody responded to Orton, so he said he's going to head to the back to beat some ass. Shane McMahon's music started up.
Shane McMahon, the Smackdown Commissioner, made his entrance and entered the ring while Orton was in there. The fans chanted "Shane-O-Mac" for Vince's son as Shane asked what is up. Shane said that he and Randy go a long way back. Shane said that this is Smackdown Live, so they can't have Orton threatening the safety and beating the holy hell out of the WWE Champion Jinder Mahal. Orton wondered if Shane was going to fire him because Orton would just buy tickets to get his hands on Mahal. Orton complained about how Mahal disrespected Orton's family right in front of him. Orton said Shane should give him a WWE Title shot.
Shane told Orton that the Singh Brothers crossed the line with Orton's family while noting that Orton has done similar things in his career. Shane noted that Orton did it with Shane's family, which led to Shane and Orton being in the ring together many times over the years. Shane said he had never seen Orton like that before, so he's giving him another WWE Title at Battleground. Shane said that Jinder Mahal will get to choose what the stipulation is for the WWE Title match at Battleground. Orton said he didn't give a damn what the stipulation is because the title is coming home where it belongs. Orton shook Shane's hand.
Jinder Mahal's music hit as the WWE Champion Mahal entered in a suit with the Singh Brothers by his side.
Mahal complained while standing on the ramp. Mahal claimed that Orton didn't deserve a rematch for the WWE Title. Mahal spoke in Punjabi leading to "USA" chants. Mahal mentioned that he's going to pick a match made famous by a former World Champion and his hero Great Khali. Mahal announced that it will be Orton and Mahal locked in a Punjabi Prison match. The crowd cheered the announcement.
A video package aired about the Punjabi Prison with JBL explaining the rules that a wrestler has to escape two cages to win. The only way to win the match is to escape the Punjabi Prison. Mahal raised the WWE Title in the air as his music played to end the segment.
Analysis: Orton threatening violence to earn another title shot isn't a strong way to set up the match, but they did their best to explain it with Shane noting that Orton was screwed out of his last match against Mahal. That was the rumor for a few weeks and now it's official. There have been only two Punjabi Prison matches in WWE history with the last one taking place over ten years ago. They were not good matches, but it makes sense for WWE to want to do it again since Mahal is a Punjabi World Champion. Enough time has passed that it's a fresh stipulation match that we don't see very often. The obvious question is why would Mahal pick a stipulation that keeps the Singh Brothers from interfering? I don't expect an explanation for that. Another thing that came to mind is they had the video package ready even though Mahal just found out about the match.
Daniel Bryan was in his office talking to somebody about a Punjabi Prison match being so rare. AJ Styles showed up in Bryan's office to complain about Kevin Owens' open challenge. Owens showed up with the US Title on his shoulder saying that his open challenge is for people that Owens hasn't beat already and noted that he already beat Styles at Backlash. Styles fired back to say that Owens is like Ron Burgundy's definition of San Diego (a whale's vagina), which Owens didn't get, but Styles and Bryan did. Anchorman is a great film! Bryan announced an Independence Day battle royal on next week's Smackdown and the winner of that gets a US Title shot against Kevin Owens at Battleground.
Analysis: That should be a win for Styles setting up another US Title match against Owens at Battleground.
Charlotte Flair was shown getting ready backstage.
Zayn vs. Corbin up next.
The trailer aired for the WWE 2K18 video game that has Seth Rollins on the cover.
(Commercial)
This week on Talking Smack after 205 Live on WWE Network it's Renee Young and Daniel Bryan as the hosts. The guests are Kevin Owens and The Usos as well as whoever wins the women's Money in the Bank match.
Maria and Mike Kanellis appeared on the stage doing their routine where they talk about their love, but Sami Zayn's music hit and he interrupted by noting he had a match. Maria and Mike were not happy about it.
Analysis: That could be a tease for an upcoming rivalry between Mike and Sami.
Baron Corbin made his entrance with the Money in the Bank briefcase in his hands.
Baron Corbin vs. Sami Zayn
Zayn took down Corbin with a headscissors takedown. The action spilled to the floor with Corbin overpowering Zayn and taking control as they went to break one minute into the match.
(Commercial)
When they returned from break, Corbin applied a bearhug. They showed a clip of Corbin crushing Zayn with a clothesline earlier. Corbin hit Zayn in the back with a forearm. Zayn bounced off the ropes and hit a clothesline. Corbin did his slide out of the ring, then back in for a move, Zayn moved and Corbin hit the ring post. Zayn up top and he hit a cross body block for a two count. Shinsuke Nakamura was shown watching backstage. Corbin crushed Zayn with a punch to the face. That looked great. Corbin hit Zayn with two clotheslines. When Corbin went for another clothesline, Zayn moved and got a rollup. Corbin sent Zayn into the turnbuckle. Headbutt by Zayn knocked down Corbin off the turnbuckle. Zayn jumped off, Corbin moved and Corbin dropped Zayn with the End of Days slam for the win after eight minutes.
Winner by pinfall: Baron Corbin
Analysis: **1/2 Good match with Corbin getting the win as expected. That punch to the face by Corbin was impressive. They built up the finish well with Corbin hitting his finisher and Zayn not kicking out of it is the right way to end it. There wasn't a moment where it looked like Zayn was going to get the victory. It was about putting over Corbin since he's holding the MITB briefcase. I don't mind that booking at all because I like when the guy holding MITB briefcase has momentum.
Nakamura was interviewed by Dasha Fuentes backstage. Nakamura said that Corbin is dangerous and he's afraid of what Nakamura can do. Nakamura said Corbin is right to be afraid.
Analysis: Quick promo by Nakamura because his English isn't great. He made his point well by focusing on Corbin. I assume this leads to Nakamura vs. Corbin at Battleground since Corbin attacked Nakamura at the Money in the Bank PPV a few weeks ago.
The women's Money in the Bank match is up next.
(Commercial)
It was announced that The Usos and New Day will have a "Rap Off" next week. Also, there's the battle royal to determine who gets a US Title shot at Kevin Owens and John Cena will return on next week's show.
The women made their entrances for the Money in the Bank ladder match in this order: Charlotte Flair, Natalya, Tamina, Becky Lynch and Carmella. It started at 9:34pmET, so they'll have over twenty minutes if needed.
Women's Money in the Bank Ladder Match: Charlotte Flair, Natalya, Tamina, Becky Lynch, Carmella
The rules are there's a MITB briefcase above the ring and the first woman to grab the briefcase wins the match.
Four of the women battled outside the ring, so Carmella tried to climb up. The other women went into the ring to prevent Carmella from getting too far up. Lynch cleaned house on everybody with Bexploder suplexes on Natalya and Charlotte. Lynch tried to climb, but Tamina took care of her with a Samoan Drop. Tamina went up top and hit a Superfly Splash on Lynch as the show went to break with all five women down.
Analysis: This isn't a new take by any means, but that splash by Tamina always looks sloppy. She takes it right on the knees while she does it instead of laying out and making it look better. It just looks awkward. No big deal, but maybe she shouldn't do it if that's how it will look.
(Commercial)
Back from break, Charlotte went for a climb, but Natalya knocked her down. Tamina battled with Carmella on the floor. Carmella went for a kick, Tamina caught her foot and dumped her over the announce table to the floor. Natalya kicked Tamina down. Charlotte battled Natalya and sent her out of the ring, so Lynch hit a Bexploder on Natalya on the floor. Charlotte and Tamina battled over control of a ladder. While the two women held the ladder, Lynch tried to climb, so they shoved the ladder over and it went up against the ropes. Tamina kicked Lynch down. Weird spot that didn't really work as well as they probably thought. Charlotte kicked the ladder to knock down Tamina. Natalya with a discus clothesline on Charlotte. Natalya shoved a ladder into Charlotte against the ropes. Natalya set up the ladder and made the slow climb. Natalya had her hand on the briefcase, Charlotte used another ladder to climb up the ladder that Natalya was on and Charlotte exchanged punches with Natalya. Carmella shoved the ladder over, which sent Charlotte and Natalya into the ropes. Lynch with a reverse exploder suplex on Carmella to send her out of the ring. Lynch threw a ladder at Natalya on the floor, but Natalya moved. Tamina charged at Lynch and hit a Spear on her as all five women were down again. That led to another commercial with all five women out around the ring.
(Commercial)
A commercial aired for Great Balls of Fire and the Lesnar vs. Joe match for the Universal Championship.
As the match returned from break, Natalya brought a ladder into the ring while the other four women were on the floor. Very slow climb by Natalya as she reached for the briefcase, but Charlotte was there to stop her. Lynch stopped Charlotte from getting the briefcase. Tamina battled Lynch on the ladder. The ladder tipped over and all four women went crashing down. Carmella climbed up and got her hand on the briefcase, but the other four women stopped her by pulling the ladder away. Natalya tossed Charlotte out of the ring. Carmella was on the ladder (it was against the ropes rather than under the ring) and hit a cross body block to take down Lynch and Natalya. Charlotte trapped Tamina under the ladder by attacking her with the ladder. Charlotte climbed up, but Carmella stopped her. Tamina regained her strength to shove the ladder, which led to Charlotte and Carmella bumping into the ropes. It's past 20 minutes at this point. The crowd was really into the match.
Tamina got back to her feet and hit Charlotte with a superkick. Tamina set up a ladder and tried to climb, but Natalya and Lynch were there to stop her. Double powerbomb by Natalya and Lynch on Tamina. Good job by them of dropping her in a safe part of the ring because where they picked her up had a ladder under it. Natalya hit a sitout Powerbomb on Lynch. That looked nasty, but Natalya protected her, so it's all good. Natalya applied the Sharpshooter on Carmella. Charlotte kicked Natalya and hit the Natural Selection on Carmella. Natalya tackled Charlotte out of the ring. Natalya dumped Charlotte over the barricade as they battled on the floor. There was a James Ellsworth sighting as he made his way to ringside even though he was banned from the building. The crowd was booing. Ellsworth helped Carmella into the ring. Ellsworth went to climb up the ladder again. Lynch kicked Carmella and shoved the ladder over so that Ellsworth was crotched on the top rope. Good bump by him to take him out. Lynch set up the ladder. Lynch climbed up, Carmella pulled her down and Lynch kicked her. Lynch was selling a right knee injury after she landed. Carmella hit Lynch in the back of the leg with a steel chair. Carmella hit Lynch in the back with the chair. Carmella climbed up the ladder and grabbed the briefcase to win after 25 minutes.
Winner of Money in the Bank: Carmella
Analysis: ***3/4 That was an excellent match that was given a lot of time and was nearly four stars out of five. All five women took some big bumps without doing any crazy spots off the ladders. It shows that you can do a smart match using the ladders without hurting your body too much. There were some dangerous landings like when they took big bumps on their legs and knees, but everybody looked to be fine by the end of it. It didn't surprise me that Ellsworth showed up for the finish even though he was kicked out of the building. That's the kind of thing WWE tends to do in those situations to piss the fans off. I don't mind it too much because it's just a part of booking to work the fans into a frenzy. The finish put over Carmella's intelligence (which she bragged about earlier in the night) by having her be the only woman smart enough to use a weapon like a chair to help her win. I thought Charlotte or Becky would win. It can be argued that neither one of them really needed it as former champions and it would benefit Carmella more (since she's never won a title), which was true. It helps Carmella a lot. She has impressed me a lot in the last few months, so good for Carmella. All five women did a great job.
There were replays showed of the key spots in the match.
Carmella sat on top of the ladder with the briefcase in her hand as the show ended right at 10pmET like usual.
Analysis: A question that comes to mind is why do the match again if they are just going to have Carmella win it for the second time? I'm with the people that want to question it because it's bizarre to me too. I guess WWE's point of view is to have the cheap win by Carmella at MITB followed by this rematch to make Carmella prove herself. This victory really put over Carmella in terms of giving her the biggest win of her career. I also think that this Smackdown had more of a big time feel because of this match and might have a better television rating because of it as well.
Three Stars of the Show
1. Carmella
2. Becky Lynch
3. (tie) Natalya
3. (tie) Charlotte Flair
3. (tie) Tamina
I cheated and went with the five women in the main event. Had to do it.
The Scoreboard
7.5 out of 10
Last week: 7
2017 Average: 7.08
Average Post Brand Split (July 26, 2016): 6.78 – Raw is at 5.85
Last 5 Weeks: 7, 7.5, 7, 7.5, 7
2017 High: 8.5 (April 11)
2017 Low: 5 (May 16)
Final Thoughts
It gets a 7.5 out of 10.
Very good show this week. We don't get to see main event matches like that very often where they go 25 minutes and have a match that good, so that's why it was slightly above my 2017 average. Some of the other matches weren't that exciting, which is why the score isn't higher.
The strength of Smackdown is they make the most of their time. Not a lot of filler. Stories are advanced well and they build up to big matches. The fact that they just gave five women nearly 30 minutes in the main event proves that. It doesn't happen very often.
There are still things about Smackdown that I wish were better like the wrestlers missing most weeks such as American Alpha (Gable was on last week), Tye Dillinger, Luke Harper and others that should be a part of regular storylines. There isn't enough time to get them all out there, but I wish they were because it's a great roster that has midcard talent that needs to be featured more.
For the first time in 10 YEARS, there will be a #PunjabiPrison match in @WWE as @RandyOrton challenges @JinderMahal at #WWEBattleground! pic.twitter.com/kWu7qtTtwW

— WWE (@WWE) June 28, 2017
The next Smackdown brand PPV is Battleground on July 23 in Philadelphia.
WWE Championship Punjabi Prison Match: Jinder Mahal vs. Randy Orton
Smackdown Tag Team Championships: The Usos vs. The New Day
United States Championship: Kevin Owens vs. winner of battle royal next week. That will probably be AJ Styles.
Based on this week's show, it looks like Baron Corbin vs. Shinsuke Nakamura and possibly Zayn vs. Mike Kanellis will be added as well. I'm not sure who might face John Cena assuming Cena gets added to the show.
—
That's all for now. Go Toronto Blue Jays. Thanks for reading.
John Canton
Email mrjohncanton@gmail.com
Twitter @johnreport