The John Report: WWE Smackdown Live Review 06/20/17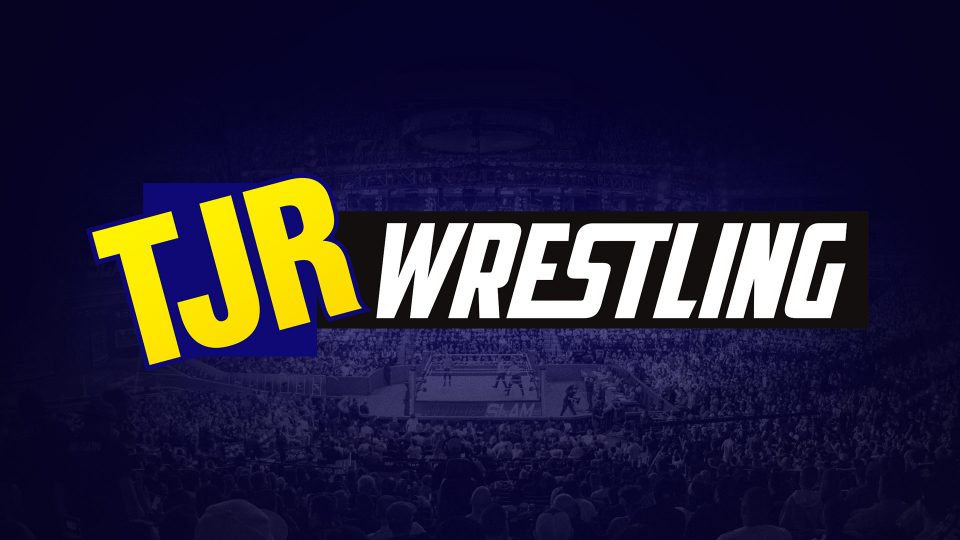 This week's edition of WWE Smackdown Live is a follow up to the Money in the Bank pay-per-view from this past Sunday. You can read my detailed review of the show right here in case you haven't done so and also read my article on The Comeback covering MITB in great detail. In addition to that, I did a one hour edition of the TJRWrestling Podcast with my co-host Rey breaking down the show match by match and trying to make sense of some of the booking. What's next? Let's find out together.
Live from Dayton, Ohio this is Smackdown Live for episode #931. Follow me on Twitter @johnreport. Thanks Melo Man for the creative banner up top.
The show began with a video telling us Smackdown GM Daniel Bryan returns this to address the controversy from Money in the Bank with James Ellsworth grabbing the MITB briefcase and dropping it to Carmella.
There was a shot of Natalya, Charlotte Flair, Becky Lynch and Tamina outside of Daniel Bryan's dressing room with the women complaining about what happened at Money in the Bank. Bryan told them he wants to hear what Carmella and James Ellsworth have to say.
Let's Hear From Miss Money in the Bank
Carmella, the women's Money in the Bank holder, and James Ellsworth entered to start the show. Carmella proudly had the MITB briefcase with her.
The announce team of Tom Phillips, John Bradshaw Layfield and Byron Saxton were shown at ringside.
Ellsworth told the fans to get on their feet and give it up for the first ever Miss Money in the Bank, Carmella. The fans booed for most of the part while some cheered. Carmella welcomed us to the Fabulous Era of Carmella and she asked James to hold the briefcase.
Carmella claimed that for the past 48 hours her name has been trending worldwide (heels lie). She said it wasn't because she won the MITB match – it was because of how she won. She mentioned the complaints that people had towards her. She held the briefcase and said "who cares?" Carmella said she has been overlooked ever since she was the last pick in the WWE Draft last year. Carmella complained about the other women that were in the match and said that none of the things about those women matter because Carmella is just that intelligent. The crowd booed. Carmella said she was making plans for her future and the fact of the matter is she won that match fair and square.
Carmella noted that in 2014 it was Kane helping Seth Rollins win Money in the Bank. Carmella noted that in 2015 there was Bray Wyatt there to prevent Roman Reigns from winning and Sheamus won. Carmella ripped on the fans for going on Twitter to complain to Daniel Bryan about it. Carmella told the fans they are pathetic. Carmella pointed out that it's a no disqualification match, there are no rules and you can't break a rule without there being any rules. Fans chanted "Daniel Bryan" at her, so she told them Bryan would be out there later and told the fans to shut up. Carmella reminded us she is Miss Money in the Bank and there's not a damn thing any of you can do about it. Carmella's music played to end it.
Analysis: Great job by Carmella with the promo. They covered the situation from Sunday night and it didn't drag on too long. The crowd was booing her the entire way, yet she remained poised and got through it well. She made a lot of sense in trying to explain it because there weren't rules in the match and technically she did nothing that was illegal. I have been impressed with her heel work on SD Live as a talker. In the ring, she's average compared to some of the other women on the show, but she's getting better as a heel act with Ellsworth.
Daniel Bryan was in his office and Charlotte Flair walked up to him. Bryan mentioned her neck, but she said she didn't care about that. Charlotte said that Bryan needed to act with Bryan pointing out that Carmella was right that it was no disqualification. Charlotte cut him off saying they were trying to make history and she guesses they did, but she wanted Bryan to do the right thing. She left as Bryan was left to ponder the situation.
Analysis: I like how they are building up to Bryan making some important decision for later in the show. It will keep people tuned in to see what might happen.
Coming up later: Shinsuke Nakamura vs. Dolph Ziggler and Luke Harper vs. Jinder Mahal.
The New Day trio were shown walking backstage with a skeleton that had a New Day "Day One Ish" shirt on it. Big E in a match up next.
A commercial aired for Brock Lesnar on Raw on Monday in Los Angeles.
(Commercial)
A replay aired from Money in the Bank when Kofi Kingston did his trust fall jump off the top onto The Usos on the floor.
The New Day trio of Big E, Kofi Kingston & Xavier Woods made their entrance to a good ovation as usual. Woods said they wanted to be there with the tag titles, but they mentioned The Usos escaped with the titles. Images were shown of The Usos losing by countout at MITB on Sunday.
Woods wanted The Usos to enter New Day's playpen (since The Usos say they have a penitentiary). Kingston called Big E "The Warden" while saying he has a big nightstick and he's not afraid to use it. They sure like the sexual innuendo jokes. Big E led the "New Day Rocks" chants to end the promo.
Analysis: Mild complaining from New Day. They were not as upset as they should be.
The Usos made their entrance sine Jimmy is facing Big E. The show went to break there.
(Commercial)
The match began during the break.
Big E (w/Xavier Woods & Kofi Kingston) vs. Jimmy Uso (w/Jey Uso)
Jimmy was in control after a superkick that he did on the apron. Jimmy grounded Big E with a headlock. Big E broke free, Jimmy went for a top rope move and Big E caught him. Big E hit his two belly to belly suplexes and a side belly to belly. Big E ran the ropes, but Jimmy popped back up to hit a Samoan Drop for two. Jimmy kicked Kingston when he wasn't paying attention. Big E hit a one-armed slam on Jimmy. Big E went for a slam, but Jimmy bailed to the floor. The Usos tried to leave, so Kingston hit a running trust fall dive onto Jey on the floor. Woods made Jimmy go back in the ring. Jimmy got in a punch, missed a kick and Big E hit the Big Ending for the win after about four minutes.
Winner by pinfall: Big E
Analysis: *1/2 Decent match to give Big E some revenge from Money in the Bank with a singles match victory. I liked how the other New Day guys prevented The Usos from walking out and they went to the finish right after that. There should be another title match between them at Battleground next month.
Bryan was in his office on the phone talking to Shane when Natalya and Tamina showed up. Natalya said they missed him on Smackdown and he asked how her shoulder was, so she said it was fine. Natalya sucked up to him saying happy belated Father's Day and being a dad for the first time. Tamina interrupted to wonder if Bryan would allow what happened at Money in the Bank. Tamina had a big bruise on her left arm. Bryan said he promises they'll have an official decision and Tamina left. Natalya sucked up to him some more saying she really appreciates it and left. Bryan went back to his phone call as the scene faded out.
Analysis: The slow build for the announcement continued. It made sense to have each woman involved try to make their point to Bryan. Natalya was the suck up and Tamina was the more direct heel.
(Commercial)
A video aired for the return of "Free Agent" John Cena on the July 4 edition of Smackdown in two weeks.
Naomi, the Smackdown Women's Champion, was interviewed by Dasha Fuentes backstage. Naomi said it's a shame that things went down the way they did at Money in the Bank, but she's confident that Daniel Bryan will make the right decision. Naomi said she'll be ready no matter who it is. Lana showed up to say that Carmella's stupid distraction caused her to lose. Lana wanted a rematch against Naomi. Naomi wondered what Lana was doing getting in her face again. It led to Naomi granting her a rematch next week on Smackdown and Lana left.
Analysis: It's silly that Lana would get another title shot considering she has no wins on television, but Naomi is being booked as a fighting champion. Another way to look at it is to ask why should people fight over a coveted briefcase when the champion just gives title shots to an undeserving wrestler? Those other women should just ask Naomi like Lana does.
The announcers wondered if Bryan would approve of that Naomi/Lana rematch.
Images were shown of Money in the Bank with Jinder Mahal getting the win over Randy Orton to retain the WWE Title.
Randy Orton was interviewed earlier in the day by Tom Phillips. Orton said he lost control when the Singh Brothers put their hands on his father and Orton claimed he beat himself. Orton spoke about how he knows how the numbers game worked because he's done it before, but he can't deal with people disrespecting his family. Orton talked about how this is no longer about winning his 14th WWE Title because it's far from over. Orton said that he didn't care if he hurt the Singh Brothers because they put their hands on his dad. Orton said he would even go to India to attack Mahal's uncles and cousins if he had to. Orton ended it by saying that Jinder made a mistake and now there's no turning back. Orton stared ahead with a very serious look on his face as the scene came to a close.
Analysis: That was great. It was a two-minute interview where Orton was very serious and made his points well. Orton saying that the feud with Mahal is personal adds another dimension to it. There are rumors they might have a Punjabi Prison match at Battleground next month although that's just a rumor for now.
Dolph Ziggler entered for a match up next.
(Commercial)
Shinsuke Nakamura made his entrance for his first TV singles match against Ziggler. Their other televised singles match was at Backlash last month. Big ovation for Nakamura as usual.
Dolph Ziggler vs. Shinsuke Nakamura
Ziggler applied a waist lock as the fans chanted "Nakamura" early on. Nakamura tried an armbar, but Ziggler bailed to the floor to break free. Ziggler got some cradles for two, he went for a punch, Nakamura avoided it, walked away and told him to bring it. Nakamura unleashed some kicks on Ziggler including a leaping kick to the head. Knee drop by Nakamura. Ziggler avoided a corner charge and went for a dropkick, but Nakamura moved. Ziggler grabbed the tights and sent Nakamura shoulder first into the middle turnbuckle. Ziggler hit a dropkick to the face for a two count. Ziggler drove his boot into the side of Nakamura's face and rubbed his eyes across the top rope. Chinlock by Ziggler. Nakamura broke free, Ziggler charged in and Nakamura hit a back body drop that sent Ziggler over the top to the floor. They went to break six minutes into the match.
(Commercial)
Back from break, Ziggler had Nakamura in another headlock. Nakamura missed a kick with the front leg and connected with the back leg. Love that spot. Ziggler yanked down Nakamura by the hair to take control. Nakamura hit a knee to the ribs, kick to the head, hard kicks to the chest and a running kick to the head. The crowd came alive as Nakamura made the comeback. Nakamura with a running knee into the corner followed by a knee to the ribs with Ziggler on the top rope leading to a two count. Nakamura delivered knee strikes to the body of Ziggler. Front suplex by Nakamura. Ziggler avoided a Kinshasa attempt, kicked the knee and Ziggler hit a Fameasser for two. Ziggler went for a superkick, Nakamura avoided it and tried to go for an armbar. Nakamura applied a cross armbreaker, but Ziggler grabbed the eyes to break free while the ref was looking at Ziggler. Nakamura went for a reverse Exploder Suplex, Ziggler fought out of it and Ziggler hit the Zig Zag for two. Ziggler slapped on a sleeper and took Nakamura to the mat, but Nakamura fought out of it. Nakamura broke free, snap mare to Ziggler and a running kick to the back to the head. Nakamura set up in the corner and connected with the Kinshasa left knee strike to the face leading to the pinfall win after 17 minutes. Wow that looked great and you could hear the smack too.
Winner by pinfall: Shinsuke Nakamura
Post match, the announcers put over the finisher from Nakamura while Ziggler sold it very well.
Analysis: ***3/4 Fantastic wrestling match. That was a lot of fun with Nakamura's offense looking as crisp as ever and it felt like more of a true Nakamura match rather than those matches where he tones it down a bit. Nakamura's comeback was great as the crowd got behind him for everything he did. Ziggler put up a great fight, got in a lot of offense and came close to winning multiple times, but I don't think anybody believed he was going to win. I thought this was better than their Backlash match. It got around the same amount of time and it was a much more physical battle with a lot of good nearfalls as well. I'm interested in seeing what's next for Nakamura in terms of a feud. There are a lot of ways things can go for him.
Bryan was shown talking backstage with Sami Zayn. Bryan told Zayn that next week he has a match with Baron Corbin. Becky Lynch walked up to them. Zayn said she did great on Sunday and gave her props for her effort. Becky thanked him and wished him the best as Zayn left. Lynch complained about the women's Money in the Bank match. She said she doesn't know what to do because she's so frustrated that something always happens to stop her. Bryan said he's sorry and that it's complicated. Lynch wondered if doing the right thing is really that complicated. During that whole thing, there was a guy in the background looking at his phone. I don't think it was on purpose. I just found it odd that he was in that spot and probably should have moved to get out of the shot.
Analysis: Lynch was the fourth loser in the MITB match that complained to Bryan about what happened. It makes sense for her to look frustrated with what happened.
Kevin Owens, the Face of America, was shown walking backstage and he's got an open challenge.
(Commercial)
Kevin Owens, the Face of America and the United States Champion, made his entrance looking angry.
Owens said that the only reason he's standing in the ring without the Money in the Bank contract is because Sunday night the other five competitors in the ladder match conspired against him. Owens claimed they ganged up on him because he was the most dangerous man in that match and they tried to end his career, which was an absolute injustice. Owens said what happened on Sunday was not fair, but he's still unbroken as the Face of America and your United States Champion.
Owens noted that Shane McMahon loves to say Smackdown is the Land of Opportunity and he noted that the United States was originally the Land of Opportunity. Owens said that he was going to give a lucky individual from Dayton, Ohio a chance at his United States Title. Owens said the Kevin Owens open challenge begins now. Owens said if there's anybody in the back from Dayton…and here's AJ Styles. He's not from Dayton.
Styles went into the ring to say he's going to be the United States Champion. Owens said that this open challenge is for a resident of Dayton, Ohio.
Chad Gable and Jason Jordan made their entrance. Gable walked down to the ring. Owens wondered why Gable was there. Gable noted that he just moved to Dayton, KO asked when and Gable said this morning. Owens asked for his address, so Gable said an address that drew cheers from the crowd. Styles said the match is on and the ref rang the bell.
Analysis: That was a unique way to set up a match. Good to see Smackdown has remembered Gable from American Alpha since they haven't been used much in the last few months.
United States Championship: Kevin Owens vs. Chad Gable
Gable took down Owens with waist lock takedowns and then went for an ankle lock, but Owens left the ring. The show went to break one minute into it.
(Commercial)
Back from break, Owens sent Gable into the ropes and Gable got a rollup for two. Styles was on commentary for the match. Owens hit a superkick for a two count. Owens went for a slam off his shoulders, but Gable countered into a sweet DDT. Gable went up top and hit a moonsault for a two count. Owens sent Gable into the ring post. Owens missed a cannonball attempt and Gable came back with a roll through into a bridging German Suplex for a two count. Owens tripped up Gable, which sent Gable throat first on the middle rope, Owens kicked the rope, Owens whipped Gable into the ropes and hit a Popup Powerbomb for the win after six minutes.
Winner by pinfall: Kevin Owens
Analysis: **1/2 That was fun. Gable got in a lot of offense with the moonsault and the German Suplex was so impressive. No surprise that KO won clean. Wish it was longer, but they made the most of their time. I know that in the US they got to see more of it because action aired during the commercial, but not for me in Canada. It would be nice if WWE remembered how good Gable and Jordan are and to put them on TV more because forgetting them for the past few months has been a big mistake.
After the match, Styles left commentary and Owens went up the ramp without a confrontation.
Analysis: I assume that means they'll go back to have that Owens/Styles US Title feud. I thought it might be Owens vs. Nakamura instead. Nothing official yet, obviously.
Zack Ryder and Mojo Rawley were in the office of Daniel Bryan with Ryder showing the video of when they earned a Tag Team Title match last December when he got hurt. Rawley said they deserve a title shot because they've earned it. Bryan said he'll give them a match against The Usos next week and if they beat them then they get a title match. Zack and Mojo said that was fair. Bryan left as the Hype Bros got hyped about their opportunity.
Analysis: It makes sense that Bryan wouldn't just give them a title match after six months. I think Hype Bros will fail, which could lead to the split and Ryder going heel.
(Commercial)
There was a commercial for Sonic shakes with Sami Zayn and Tye Dillinger with Dillinger rating the shakes a 10. They agreed that both are great. That's nice. Just a commercial for Sonic.
Decision Time for Women's Money in the Bank briefcase
Daniel Bryan made his entrance to a huge ovation from the crowd. The fans were on fire for him with "YES" chants during the entrance and "Daniel Bryan" chants as well. Bryan said it was great to be back.
Bryan talked about how they have thought about what to do in the women's Money in the Bank briefcase situation. He said that he has to stick with the WWE rule book when making his decision. Bryan introduced the five women from the women's Money in the Bank match on Sunday.
The women walked out to their entrance music: Charlotte Flair, Tamina, Natalya, Becky Lynch and the winner of the briefcase, Carmella with her buddy James Ellsworth. Everybody stood in the ring together with none of them blocking the hard camera of course.
Bryan said that Carmella had valid points because MITB matches are no disqualification matches and there's nothing about having somebody else unhook the briefcase. Bryan noted that all it says is the first woman to hold the briefcase wins the match.
Bryan noted that there has been interference in other MITB matches before. Bryan added that there has never, ever been somebody that has climbed the ladder, unhooks the briefcase and then hands it to somebody else (he stared at Ellsworth), so they are in uncharted territory. Ellsworth wondered what has gotten into Bryan and suggested that being a daddy to a "little vegan, hippie baby's got you all soft." Ellsworth told him to get this over with. Bryan got in his face and told him to shut up. Bryan said if James talks about his baby girl one more time then Bryan will punch him in the face so hard he won't be able to breathe and Bryan will fire him. The crowd chanted "yes" for that.
Analysis: That was great to see Bryan getting fired up like that.
Carmella complained about how Bryan can't talk to them like that. Lynch said Carmella beat no one. Natalya told Lynch not to suck up to Bryan (funny because Natalya was sucking up before) and said she's as pathetic as that chinless insect James Ellsworth. Charlotte cut off Natalya to say she's there for a decision and told Natalya if she doesn't shut up then she will make Natalya look like Ellsworth. Tamina spoke up to say "you need to be quiet or you're going to start looking like Ellsworth." Tamina essentially said the same thing as Charlotte. Awkward silence.
Analysis: I assume Tamina forgot a line or messed up her dialogue because it made no sense for her to say the same thing as Charlotte. It was an awkward moment.
Bryan took control again to calm them down. Bryan said that on Sunday they were the first women to have a Money in the Bank match and Carmella will be a first too because she will be the first woman ever to hand over the Money in the Bank briefcase. Bryan said he won't let somebody like Ellsworth interrupt one of the most important moments in WWE history. Bryan said he'll take the briefcase and next week they'll have a women's Money in the Bank ladder match with the same five women. Bryan grabbed the briefcase and left.
Carmella shoved Lynch and that started a fight. Natalya got sent to the floor. Lynch hit a Bexploder Suplex on Tamina, so Carmella was alone with Charlotte and Becky. Charlotte hit the Natural Selection neckbreaker while Lynch applied the Disarmer submission. Carmella was tapping out to it as Lynch's music played with Charlotte and Becky standing tall.
Analysis: They spent all show building to a resolution for this story and it makes a lot of sense that Bryan would do the face thing by making them do the match again. That was likely the plan all along. I'm sure some fans think that maybe this was WWE changing their mind after a lot of fans hated the match result on Sunday. More than likely, though, this was the intent from the start. My original pick was Charlotte, so I might stick with that, but it could be Carmella winning fair and square after all. Becky Lynch is a believable option too. I'd be happiest with a Natalya win as well.
Harper vs. Mahal up next.
(Commercial)
This week on Talking Smack after Smackdown it was Renee Young as the host with Daniel Bryan and they had AJ Styles, The New Day and Carmella & Ellsworth as the guests.
Analysis: I didn't watch it yet, but read that Bryan banned Ellsworth from being at ringside next week.
Samir and Sunil Singh aka The Singh Brothers were on the ramp as they introduced the WWE Champion, the Modern Day Maharajah Jinder Mahal. The song is catchy and the entrance with the carpet in the ring is cool.
Luke Harper made his entrance to a decent reaction.
Analysis: I'm a big fan of Harper, but find it weird when they keep him off TV for several weeks at a time and then suddenly thrust him in the main event.
Jinder Mahal vs. Luke Harper
This is not for Mahal's WWE Title.
Harper hit a dropkick early on with Mahal bailing to the floor one minute into it. Back from break, Mahal was still on the floor and Harper hit a suicide dive that took out one of the Singh Brothers. Mahal took advantage of that with a knee to the face and rolled Harper back in the ring for two. Mahal grounded Harper with a chinlock, broke free and went to another chinlock. Harper came back with a butterfly suplex to break free. Harper got some momentum with forearms to the face, punch to the face, back elbow and a senton splash over the top by Harper. Running boot to the face by Harper earned a two count. Harper hit a Bossman Slam for a two count. Mahal hit a superplex while standing on the middle rope and Harper was on the top.
Baron Corbin's music hit and he walked down to the ring with the Money in the Bank briefcase. Corbin just walked around the ringside area and then he went to the back. Harper got a rollup for two. Superkick by Harper. One of the Singh Brothers was on the apron, Harper went after him, the guy ducked and Mahal capitalized with a kick to the face followed by The Khallas (Cobra Clutch Slam) for the win after about nine minutes.
Winner by pinfall: Jinder Mahal
Analysis: **1/4 It was an average match with Harper getting in some good offense and coming close to winning, but I don't think anybody believed he was going to win. Mahal has won every match he's had for a couple of months now and that win streak continued here. That's the right way to book Mahal as a new champion that needs wins to build up credibility. The finish was the same as nearly every Mahal match with the Singh Brothers providing a distracting leading right into the finish. The formula works.
Mahal posed with the WWE Title after the match and Randy Orton's music started up.
Orton walked down to the ring. He threw both Singh Brothers into the barricade. Orton into the ring and he hit a Thesz Press to take down Mahal. With Mahal out of the ring, Orton hit a running clothesline. Orton gave Mahal a suplex sending him spine first onto the barricade at ringside. Orton hit a draping DDT on Mahal on the floor. Crowd was loving this. Orton set up for a RKO, but the Singh Brothers attacked him. Orton kicked himself free, dropped one of them with a RKO and the other jumped off the turnbuckle only for Orton to drop him with a RKO. It was a bit of a sloppy ending, but it worked well. Mahal left through the crowd with the WWE Title.
The show ended with Orton posing in the ring with Mahal in the crowd cradling his title. The crowd was loud for most of it.
Analysis: That was well done. Great angle to end the show. Orton was on fire as soon as he got out there and it was easy to understand why since the heels put their hands on his father on Sunday. It will likely lead to a third match between them at Battleground and like I said earlier, the rumor is it might be a Punjabi Prison match. It would make sense for them to do a match without the Singh Brothers interfering, so that would work. I'm not a fan of the concept since the previous two Punjabi Prison matches didn't come off well. It's been a decade since then, though, so maybe WWE will give it a try.
Three Stars of the Show
1. Shinsuke Nakamura – His best singles match on Smackdown to date.
2. Dolph Ziggler – Great job with Nakamura.
3. Randy Orton – Loved his interview and attack in the main event.
The Scoreboard
7 out of 10
Last week: 7.5
2017 Average: 7.06
Average Post Brand Split (July 26, 2016): 6.76 – Raw is at 5.84
Last 5 Weeks: 7.5, 7, 7.5, 7, 5
2017 High: 8.5 (April 11)
2017 Low: 5 (May 16)
Final Thoughts
It gets a 7 out of 10.
My scores have been in the 7 or 7.5 range every week for five weeks now. I just feel like Smackdown is locked into that very good show range. It's consistently good.
The biggest highlight from this week was Nakamura vs. Ziggler. That was a great match and as I said above, Nakamura's best singles match since becoming a Smackdown regular. We need more featured matches like that every week on Smackdown. Give them time and the talent on this show will usually deliver something great.
I was surprised that Corbin wasn't featured more as Mr. Money in the Bank. There was so much of the spotlight on the women's match that Corbin's win was barely mentioned.
It was disappointing that Mike and Maria Kanellis weren't on the show after their debut on Sunday. I know that time can be a issue on Smackdown, but after they just started two days earlier they should have been on this week as well. They were featured in a Youtube video where they did a similar promo from Sunday night.
There are four matches announced for next week's Smackdown:
– Women's Money in the Bank Ladder Match 2.0: Charlotte Flair vs. Becky Lynch vs. Carmella vs. Tamina vs. Natalya
– SmackDown Women Championship Match: Naomi vs. Lana
– Baron Corbin vs. Sami Zayn
– Non-Title Match: The Usos vs. Hype Bros (Hype Bros get tag title shot with win)
Smackdown is the land of opportunity and the land where they actually promote several matches a week ahead. I love that.
The next Smackdown brand PPV is Battleground on July 23. No matches announced yet.
—
Please give a listen to our TJRWrestling Podcast on Podbean, which has at least one new episode per week and sometimes two in a week. You can subscribe on iTunes by searching "TJRWrestling" for it.
That's all for now. Thanks for reading.
John Canton
Email mrjohncanton@gmail.com
Twitter @johnreport
Personal Facebook and TJRWrestling on Facebook