The John Report: WWE Smackdown Live Review 03/07/17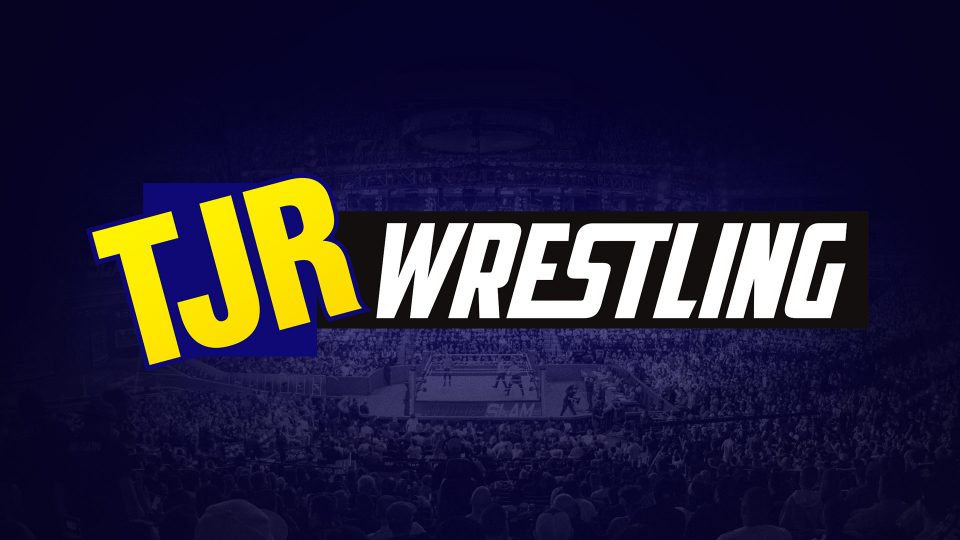 The main event for this week's Smackdown Live is Randy Orton vs. AJ Styles to determine Bray Wyatt's opponent at WrestleMania with the WWE Title on the line.
Live from Indianapolis, Indiana this is Smackdown Live for episode #916. Follow me on Twitter @johnreport.
The opening video package focused on the long storyline between Randy Orton and Bray Wyatt with highlights of them working together as well as a video from last week when Orton burned down Wyatt's house. The video was very well done and lasted about five minutes.
No pyro to start the show. Just a welcome from Tom Phillips and a shot of the crowd.
Shane McMahon, the Smackdown Commissioner and Daniel Brian, the Smackdown General Manager, made their entrance. Both guys were cheered heavily as usual. Loud "yes" chants for Bryan as usual. The announce team of Mauro Ranallo, John Bradshaw Layfield, David Otunga and Tom "no talking during matches" Phillips were shown on camera to welcome us to the show.
Shane spoke about the unbelievable controversy about who will face Bray Wyatt for the WWE Title at WrestleMania. Bryan said that he thinks the opportunity should go to Randy Orton, who won the Royal Rumble. Shane said that it should go to AJ Styles. Bryan pointed out that they don't always agree, but Bryan said it's tradition that the winner of the Rumble match faces the WWE Champion at WrestleMania and Orton earned that opportunity. Shane said that's true, but in the past there has never been a superstar that given up their chance of going to WrestleMania. There was a clip of Orton from three weeks earlier saying he refuses to face Wyatt at WrestleMania.
Shane said he wishes he knew Randy's motives, but it put them in a tailspin about who would face Wyatt at WrestleMania. Shane spoke about the battle royal that led to a controversial finish, which led to Styles beating Harper last week and has earned his shot to face Wyatt at WrestleMania. Bryan noted they thought they had it settled until Orton executed his plan last week that set their WrestleMania plans ablaze. A clip aired of Orton saying he's coming for Wyatt and his title at WrestleMania.
Bryan and Shane asked the crowd if it should go to Randy Orton or AJ Styles. Both names earned cheers. Bryan said they announced on social media this week by settling it the only way they could with Orton facing Styles later on Smackdown Live. Bryan noted it was their first match ever against eachother, which is true for television. Bryan asked the crowd if they were ready for the match and the crowd chanted "yes" as Bryan's music played. That took about seven minutes.
Analysis: There were a lot of questions from the fans after Smackdown last week, so I'm glad Daniel and Shane took the time to explain the logic behind the decision to make the Styles vs. Orton match. The Styles vs. Orton match was announced online nearly a week ago, so the fans in attendance knew it was coming. I still like that it was explained at the start of the show to give a reason for doing the match. The negative thing about doing something like that is they took a lot of time to tell us about a match we already knew about before they walked out there.
Up next: John Cena & Nikki Bella vs. James Ellsworth & Carmella.
(Commercial)
A video aired to let us know WrestleMania is 26 days away.
Shane and Bryan were shown walking backstage. AJ Styles said he tried to get in touch with them all weekend. Styles said he's tired of this anti-AJ conspiracy. Styles told them he's going to make the best of a bad situation by taking out Randy Orton. Styles claimed he's not afraid of a little fire, he's not afraid of a Viper and he's not afraid of those two.
Analysis: It makes sense for Styles to be mad. He also has a lot of confidence as we expect to see from him.
James Ellsworth was in the ring while JBL apologized to the fans for him being in the ring. Ellsworth bragged about beating AJ Styles three times while noting it took Cena a long time to beat him. Ellsworth said he's the "mack daddy of Smackdown Live." JBL: "I'm gonna have a heart attack." Ellsworth introduced his "friend that's a girl" Carmella.
Analysis: JBL's reactions to Ellsworth are fantastic.
John Cena made his entrance first for his team. His girlfriend Nikki Bella was up next. Big ovations for both.
As the match began, The Miz and Maryse made their entrance. They walked down to ringside.
John Cena & Nikki Bella vs. James Ellsworth & Carmella
Carmella hit a superkick on Nikki to start the match. The show went to break about twenty seconds into the match.
(Commercial)
Carmella had Nikki in a headlock as the match returned from break. The Miz and Maryse were on commentary. Nikki broke free and threw Carmella out of the ring. Cena got the hot tag, which meant Ellsworth had to go in the ring. Miz ripped on Cena saying that Cena has to have his relationship on television shows so that it makes Cena more comfortable. Carmella told Cena to fight Cena. Ellsworth tried a kick, but Cena hit a spinning slam. Carmella shoved Cena, so Nikki decked Carmella with a forearm to the face. Cena hit the Five Knuckle Shuffle on Ellsworth while Nikki hit her version on Carmella. Cena hit Attitude Adjustment on Ellsworth while Nikki hit her finisher on Carmella. Cena did the STF submission on Ellsworth while Nikki did her submission on Carmella. Ellsworth quickly tapped out for the easy win for the faces. It went seven minutes.
Winners by submission: John Cena & Nikki Bella
Analysis: * It was an easy win as expected. There was no reason for Ellsworth to get any offense in against Cena. The crowd seemed to like Cena teaming with Nikki for the first time.
Post match, Cena gave Nikki a kiss. Miz pulled Cena out of the ring while Maryse pulled Nikki out of the ring. Miz sent Cena into the steps at ringside. Maryse pushed Nikki into the ring post.
The Miz went into the ring doing a promo about how he loves his wife and spends so much time with her. Miz said when you love somebody you don't make somebody sign your contract like Cena did with Nikki Bella. Miz pointed out that Cena's relationship with Nikki was not allowed to be talked about on WWE television for the longest time. Miz said that Nikki and John's plastic, fake lives spits on every real relationship. Maryse called Nikki a bitch and threw the microphone out of the ring as payback for what Nikki said to her last week. Miz gave Maryse a kiss as the segment ended.
Analysis: Another good promo from The Miz, which is no surprise because he's always strong in that regard. I like how he mentioned the part about Cena getting Nikki to sign a contract to move in with him. That is legit and it happened. I find it weird, but that's what you do when you are as rich as Cena, I guess.
Later on Smackdown: A Blissertation from Alexa Bliss.
Randy Orton was interviewed outside of his locker room by Renee Young. Orton said if he's capable of doing something like burning down the Wyatt Family compound then what does he have in store for AJ Styles. Orton said nobody will stop him from getting to Wyatt. Orton added that if he was AJ Styles he would be afraid, he would be very afraid. Orton suggested if he was AJ he would probably just…run.
Analysis: A quick promo from Orton to show how confident he is heading to his match against Styles. Good use of the "run" line at the end of it as a tribute of sorts towards Wyatt.
(Commercial)
A graphic let us know that Rick Rude will be joining WWE's Hall of Fame in 2017, which was first mentioned on Raw.
Curt Hawkins was in the ring calling out Dean Ambrose. He said when you face the facts, the facts fight back. Hawkins wanted Ambrose to fight him like a man. JBL said that wasn't smart. Hawkins went after Ambrose on the floor with Ambrose hitting him with a clothesline. Ranallo goofed and said "Chad Hawkins" instead of Curt, so the other announcers ripped him.
Ambrose pointed out that maybe Corbin is the lone wolf because everybody else thinks he's a scumbag. Ambrose noted that Corbin clearly doesn't have any testicles because if he did then he would come fight him.
Baron Corbin did a promo somewhere backstage in the arena that was shown on the video screen. Corbin told Ambrose that when he's ready, he'll take everything from him and that includes his title. Ambrose said he guesses he'll go find Corbin. Ambrose left the ring and hit a Dirty Deeds DDT on Hawkins. Ambrose went up the ramp looking for Corbin.
Analysis: Quick promos from Ambrose and Corbin to set up a confrontation for later. Good line by Ambrose about how Corbin might be the lone wolf because people think he's a scumbag. As for Hawkins, he was brought back to be a loser on Smackdown like Jinder Mahal was brought back on Raw. Sucks to be in that spot, but never know if they can turn it around.
A video package aired to honor Trish Stratus & Lita for Women's History Month. They have time to air this like they did on Raw, but not the Hall of Fame video. Weird decision.
Later on Smackdown: Styles vs. Orton.
Ambrose was shown backstage looking for Corbin.
(Commercial)
A graphic let us know that Cena is hosting some awards show I don't care about.
Ambrose was shown walking backstage. He was still looking for Corbin.
Mojo Rawley was interviewed backstage by Dasha Feuntes. Rawley noted that last year his good friend Zack Ryder won the Intercontinental Title and it was great, but it was not his moment. Rawley said he's officially entering the Andre the Giant battle royal. Dolph Ziggler spoke about how they don't just hand out WrestleMania moments, but you have to earn it. Rawley asked Ziggler: "Is that why you don't have one?" Ziggler told Rawley not to hurt himself searching for that brass ring.
Analysis: The battle royal at WrestleMania is for midcarders like Rawley that don't have a storyline. It's their way to make a mark on the show. Ziggler talking trash to him fits his character. I liked that Rawley fired back at him. A little known fact about Ziggler is that even though he's been in WWE for over ten years he hasn't had a singles match at a WrestleMania. He likely won't have a singles match this year either.
Ambrose was shown walking backstage again. Corbin waited for him by tossing a security guard into Ambrose. Corbin attacked Ambrose with a pipe. Corbin hit him twice with the people. Corbin: "You found me, Dean! You found me!" Ambrose was in pain on the ground: "Alright. Good talk." Corbin continued the assault. Corbin placed Ambrose underneath a forklift and Corbin lowered the metal part onto Ambrose. Referees and officials checked on Ambrose. They raised the forklift off Ambrose.
The Smackdown Women's Champion Alexa Bliss made her entrance with her friend, the great Mickie James. Both of them were dressed in their ring gear.
Analysis: One match in the first hour of this show and it was a comedy match. They need to do a better job of featuring talent in the ring.
(Commercial)
The Blissertation from Alexa Bliss
Alexa Bliss, the Smackdown Women's Champion, was in the ring with Mickie James. She claimed they would find out who her opponent might be for WrestleMania (point at the sign).
Bliss said it won't be Naomi because she's "feeling the oww" due to her knee injury. Bliss added that it won't be Nikki Bella because she's getting nursed back to health by her square chinned Superman. Bliss said Carmella is off somewhere taking care of her chinless troll under a bridge. Bliss said it won't be Chucky, who is Becky Lynch. Bliss claimed that it doesn't how matter times she beats Lynch, she keeps coming back.
Becky Lynch showed up to counter by telling Bliss to shut her face. Lynch had a "Becklaration" of her own. Lynch said she's going to defeat Bliss at WrestleMania (point at the sign).
Natalya joined the festivities by telling "Beaker" Lynch to step aside. Natalya went into the ring to say that she's championship caliber material like Bliss. It led to Bliss asking if she got into some catnip. Bliss told her she's not getting that title shot at WrestleMania (point at the sign). Bliss told her that she's the worst there is, the worst there ever was and the worst there ever will be. Nice twist on the Bret Hart line.
Mickie James took the microphone from Bliss and said that this is the moment where Bliss will announce who she faces at WrestleMania (point at the sign). Mickie said it will be her, of course. Bliss didn't agree and Mickie said she thought they had a deal. Lynch noted she beat Mickie twice last week. Natalya told Mickie she must be embarrassed and Natalya said she had a stupid, ugly face. The four women bickered in the ring.
Daniel Bryan showed up with a promo on the stage. He said Shane and him had been listening backstage. Bryan said if they graded the Blissertation they would have given her a F. Bryan said there's really only one way to determine Bliss is the best by having her defend the Women's Title against every available woman on the Smackdown roster. Bliss said he can't do that. Fans chanted "Yes" for it. Bryan noted that he can do that, he just did it and it's literally his job as the GM. Bryan said he picked up some sweet GM tips from Teddy Long and set up a "holla holla" tag team match with Alexa and Mickie vs. Natalya and Becky right now. Bryan's music played to end the segment.
Analysis: Solid promos from all four ladies. I really like how Bliss is locked in as this cocky heel character that is a jerk to everybody. Having Mickie act like she was going to get the title shot only to have Bliss shoot her down was a nice way to tease some tension there. I'm glad they didn't turn Natalya face because she's more comfortable as a heel. Lynch is well liked by the crowd, so they needed her out there obviously. As for the WrestleMania match, some specifics would be nice. Bryan didn't say what kind of match it's going to be – just a match with a lot of women in it. Is that because WWE creative is trying to figure that out? I guess so.
(Commercial)
Becky Lynch & Natalya vs. Alexa Bliss & Mickie James
Bliss worked with Natalya early on. She yanked her down by the hair. Natalya came back with a basement dropkick that didn't connect that well. James and Lynch battled on the mat. Lynch took control with arm drags and a dropkick. James took control with a kick to the gut. Bliss stepped on Lynch's back to weaken her some more. Lynch came back with a dragon screw leg whip followed by a leg drop for a two count. Bliss left the ring complaining about how she's the champ that doesn't need this. Lynch jumped off the apron with a forearm to the back of Bliss. James tripped him Lynch behind the ref's back and Bliss got a two count.
(Commercial)
James worked over Lynch as the match returned from break. James with a back elbow followed by a headscissors out of the corner. Bliss tagged in with a double knee attack to the back of Lynch. James tagged in with forearm shots to Lynch. James applied a sleeper while noting that Lynch wants to go to sleep. Bliss tagged back in, Lynch fought out of the corner with a backslide on Bliss for two and an enziguri kick to the head. Lynch with a clothesline on James, who tagged back in. Leg lariat by Lynch. Forearm in the corner by Lynch. Natalya went into the ring and hit a release German Suplex on Lynch. She's a heel that acted like a heel there. Natalya left. Bliss tagged herself in and covered Lynch for the win. James didn't look happy about it. The match went 13 minutes.
Winners by pinfall: Alexa Bliss & Mickie James
Analysis: **1/2 Good tag match that was given plenty of time. No surprise that Natalya would attack Lynch from behind since Natalya's a heel that turned on Lynch in the past. The crowd was into the match, which is nice to see. Think about how dead they were for Banks vs. Bayley on Raw even though they are good wrestlers. It's about telling stories a lot of the time and at least with the SD women they are doing a better job of that. Bliss tagging herself in at the end was a way to put more heat on her as a conniving heel, so I like that they did it.
After the match was over, Bliss raised James' hand. James responded by delivering a Mick Kick – back kick to the head. James picked up the Women's Championship and held it above her head. James put the title on Bliss in the ring.
Analysis: It could be a face turn for Mickie, which wouldn't surprise me because Smackdown needs more face women. If not, at least it seems like the end of her alliance with Bliss because Bliss lied to her about giving her a title shot.
The announcers shilled SummerSlam travel packages.
Replays aired of Corbin's attack on Ambrose earlier in the show. JBL said it was unprofessional by Corbin. They claimed Ambrose had a rib injury due to the attack.
Analysis: I assume it's Ambrose vs. Corbin for the IC Title at WrestleMania.
Styles and Orton were shown on the split screen walking to the ring.
(Commercial)
The guests on Talking Smack were Alexa Bliss, Apollo Crews, The Miz & Maryse.
Austin Aries talked about the 205 Live show after Smackdown.
The great AJ Styles made his entrance for the main event. He received a lot of cheers from the crowd. Styles welcomed us to Smackdown Live while noting this was the house that AJ Styles built. Styles claimed he took a "B" show and made it into "The" show. He's right about that! Styles said he gets nothing but disrespect from Shane and Daniel. Styles complained about how Orton burned down a man's house while getting rewarded for it. Loud "AJ Styles" chant started as he tried to talk. He claimed he was built for the main event of WrestleMania. He said Shane, Daniel and Randy Orton are not going to keep him from the grandest stage of them all (point to the sign) and making it phenomenal.
Analysis: The crowd continues to cheer for him as a heel and he's still not accepting it, but the face turn is probably happening within the next few months.
Randy Orton made his entrance. A loud ovation for him as soon as the music hit. Slow walk to the ring by Orton. Longer than a Goldberg match. JBL claimed this was the greatest main event in Smackdown history. That might be a little much, but it is a big match. Commercial before the match.
(Commercial)
The bell rang as the show returned from break.
AJ Styles vs. Randy Orton
The winner of this match faces Bray Wyatt for the WWE Title at WrestleMania.
Styles applied a tight side headlock on Orton early on. Orton came back with a hard whip into the corner. Orton picked up Styles with a suplex like move onto the top rope. Uppercut by Orton in the corner. Styles came back by kicking him in the knee. Orton caught Styles in his arms and launched Styles across the ring with an overhead suplex. Orton with a back suplex onto the side of the barricade. Orton sent him back in the ring, so Styles did a chop block to the back of the left knee.
(Commercial)
Back from break, Styles was still in control as he wrenched on the left leg of Orton. They got back to their feet with Orton slamming him down. Styles kicked the left leg of Orton again. After Styles applied a chinlock, Orton nailed two clothesline followed by a powerslam. Styles went for a punch, Orton avoided it and hit a Full Nelson Slam for a two count. I like Orton using that move. Styles sold it perfectly. The fans were chanting for both guys as Orton stomped away in the corner. Orton set up Styles on the top rope, Styles slipped out and dropped Orton jaw first into the turnbuckle. Styles hit the Ushigoroshi (fireman's carry into the knee to the back of the head) for the two count. Orton powered out of a Styles Clash attempt with a back body drop. Styles avoided the DDT and rolled through into a Calf Crusher as Styles went after the left leg of Orton. Orton got to the ropes. Styles went for a springboard attack, but Orton shoved him down. Draping DDT by Orton. The crowd cheered as Orton set up for the RKO. Styles came back with a Pele Kick to the head. Styles charged in and Orton sent him over the top onto the apron. Styles teased a springboard move and Orton motioned like he was going for a RKO, but Styles held on. That was great. Styles went for a Springboard 450, but Orton avoided it. Orton lifted him into the air and hit a RKO for the win after 18 minutes of action.
Winner by pinfall: Randy Orton
Orton had some blood in his mouth after the match was over.
Analysis: ***3/4 Excellent main event match that was just below four out of five stars. They told an interesting story with Styles working on the left knee for much of the match, so when Styles applied the Calf Crusher it made those moves earlier in the match look worthwhile. The spot towards the end of the match with Styles going for a springboard move, Orton teasing a RKO and Styles stopping was one of my favorite counter moves in a match in a long time. It worked well. The finish was awesome with Orton launching him into the air before hitting the RKO to win in decisive fashion. No surprise that Orton got the win since he makes more sense as the opponent for Wyatt.
Styles went up the ramp looking mad about the loss. Orton posed in the ring. Replays aired of the finish.
Orton stood on the turnbuckles, pointed at the WrestleMania sign and Ranallo noted Orton will face Bray Wyatt for the WWE Title in the "main event" of WrestleMania. That's how Smackdown ended.
Analysis: I put "main event" in quotes because I think Goldberg vs. Lesnar will go on last. In WWE's world, there is more than one main event. That's why they say it like that.
I was a bit surprised there was no sign of Bray Wyatt at the end of the show either standing on the ramp or laughing at Orton while on screen. It would have been a nice way to end it. Instead, Wyatt didn't even appear.
After Smackdown ended, WWE posted this video of AJ Styles looking angry after his loss. He got in Shane McMahon's face and yelled at him. The expectation is that Styles will face Shane at WrestleMania.
Good job by WWE showing something like that to make it seem more real. We don't get to see things like that on a regular basis, so a moment like that stands out.
Three Stars of the Show
1. Randy Orton
2. AJ Styles
3. The Miz
The Scoreboard
7 out of 10
Last week: 8
2017 Average: 7.2
Average Post Brand Split (July 26, 2016): 6.67 – Raw is at 5.76
Last 5 Weeks: 8, 6, 7, 7, 7.5
2017 High: 8 (Jan. 3, Jan. 24, Feb. 28)
2017 Low: 6 (Jan. 10 & Feb. 21)
Final Thoughts
It gets a 7 out of 10.
A solid 7 this week thanks to the outstanding main event match. There were only three matches, but two of them were given a lot of time and the other one was the comedy match.
The promo from The Miz was a highlight once again. I say that often because the guy knows how to draw heat and make things personal with his storyline. The more talking time he gets, the better the shows are.
It was another week where the tag team division was ignored. That happens too often on Smackdown. It's something they need to improve on.
—
That's all for now. Go Toronto Raptors. Go Toronto Maple Leafs.
John Canton – mrjohncanton@gmail.com
Twitter @johnreport
Personal Facebook and TJRWrestling on Facebook