Triple H Is Interested In Signing Top Free Agent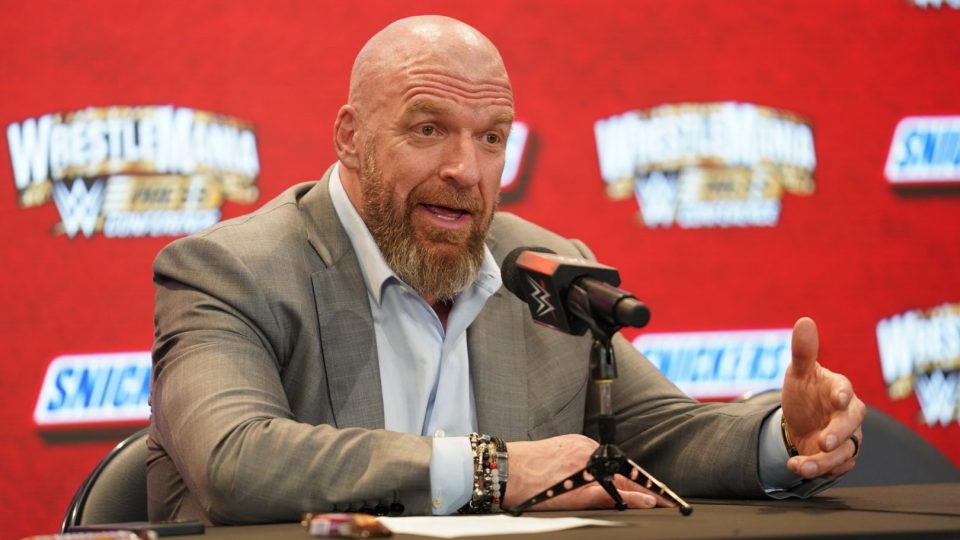 A new report has some insight into WWE's Paul "Triple H" Levesque having an interest in signing one of wrestling's top free agents.
The start of 2023 has been a whirlwind for WWE. The month of January saw Vince McMahon return to the company as the Executive Chairman even though he "retired" as the WWE Chairman & CEO in July 2022 following numerous hush money payments he paid to women that company stockholders didn't know about. In wrestling terms, Vince got a lot of heat for that, which is what led to his retirement.
Vince McMahon's return to WWE led to his own daughter Stephanie McMahon leaving the company after she had taken his role as the Chairwoman while he was away. Meanwhile, Stephanie's husband Paul "Triple H" Levesque has remained as the Chief Content Officer in charge of booking WWE Raw, Smackdown and main roster Premium Live Events, but that's come into question recently.
The return of Vince McMahon also came with news of the boss wanting to sell the company. That became official this past Monday when Endeavor acquired WWE leading to a $21 billion deal to merge WWE and UFC into one powerful sports organization. That deal values WWE at around $9 billion with the UFC at $12 billion and both companies should grow after this deal.
While it's been a newsworthy 2023 for those reasons mentioned above, there has been a bit of a hiring freeze after WWE decided to add a lot of talent (many of whom worked with Triple H when he running was running NXT) in the second half of 2022. However, in the first three months of 2023, there haven't been many signings at all.
One name that WWE's Triple H has been interested in hiring is the former NWA World's Heavyweight Champion Nick Aldis, according to Fightful Select. The report notes that Aldis was "left in the cold when McMahon returned" because WWE had a hiring freeze during the sale process.
Fightful added that multiple talents were told that due to the impending WWE sale, it was difficult to make any deals happen.
It was well publicized by Aldis himself that he was a free agent as of January 1, 2023 after exiting the NWA when his contract expired. In addition to being a two-time former NWA World's Heavyweight Champion, Aldis is also a former TNA World Heavyweight Champion as well.
While Triple H reportedly has an interest in hiring Aldis, Smackdown announcer, and fellow Brit, Wade Barrett recently spoke about how WWE should hire Aldis.
"I think first of all, he's a fantastic talker, he's got a great look, he's a really good representative for this industry in general, and I love his classic throwback in-ring style. It reminds me a bit of Harley Race, kind of the pompous Englishman element adds to it as well. I'd love to see Nick involved."

"He's a guy I've got a lot of respect for, I think he'll have gonna have success whatever he ends up doing, whether it's on the independents, whether it's going back to NWA, or to any other company – or hopefully one day, come over to WWE."

"I think he's got a lot he can contribute. In terms of supporters, I'm certainly on board as a supporter of Nick Aldis one day coming to WWE."
Now that the WWE sale to Endeavor has been announced, perhaps WWE and Triple H could sign Aldis as well as other wrestlers, or maybe they'll have to keep waiting even longer.