WWE: The Additions From That Other Company by Marc Madison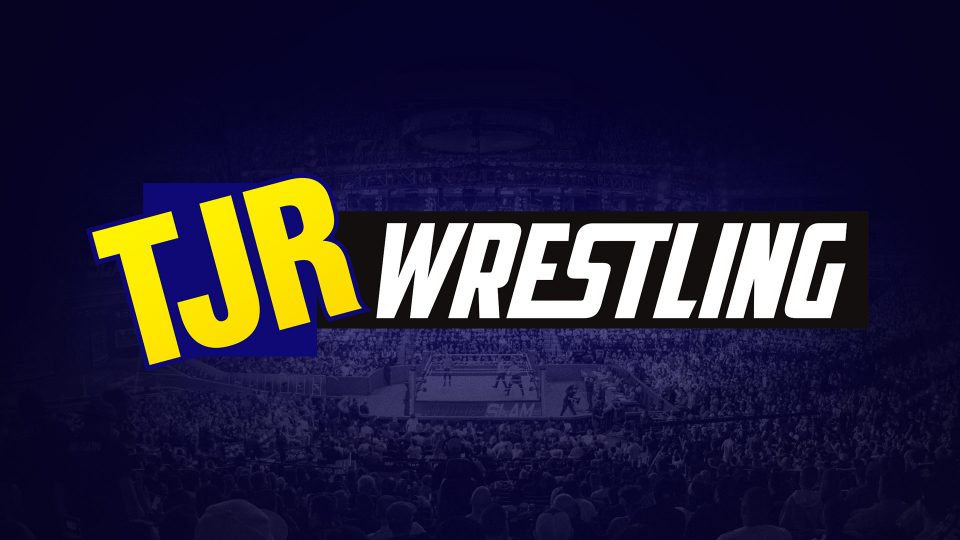 They don't discuss them. They don't mention their name even in passing. However, when it comes to Total Nonstop Action Impact Wrestling, the WWE knows exactly who they are. In fact, the WWE who were once believed to have considered anyone that once competed for TNA to be essentially blacklisted, has clearly shown that not to be true. An episode of the Edge and Christian show even had AJ Styles as a guest and posed the question of 'will the WWE ever discuss that other company he was a part of for 12 years?' The answer was a no, followed by half-hearted laughing. Over the past year, the number of men, and potentially women, wrestlers from TNA that have been brought into the WWE has shown there is no issue in having them come in. What has been terrific is that those that have been brought into the company aren't simply wrestlers that were competing on the fringe for TNA in a supporting role, it is performers who have had a prominent role and has been in the main event.
The first of the long-standing former TNA talents that came to the WWE was former TNA Heavyweight champion Samoa Joe in 2015, who appeared and confronted Kevin Owens at the end of one of the NXT Takeover events. It was a huge acquisition for the WWE. First off, Joe debuted without any change in name, character or moveset. Everything that made him recognizable the world over hadn't changed. He had already established himself and was known for great matches he'd had prior to coming to the WWE. It was terrific to see. When Joe first came in he appeared to be on a collision course with Kevin Owens, but that wasn't the case. He was initially booked to take part in various matches against the likes of Tyler Breeze and Tye Dillinger. His first feud against Baron Corbin illustrated both Joe's importance to the brand, and how Corbin was seen leading into NXT Takeover: Brooklyn. After this event, Joe's steady growth in the company has seen him team up with Finn Balor to win the Dusty Rhodes Inaugural Battle Royal. This led to a heel turn by Joe and a main event match at the NXT Takeover event in London, England.
If Joe was the biggest addition to the WWE, that would be saying a lot, but he wasn't, because the biggest addition was an absolutely phenomenal one. Entering the 2016 Royal Rumble as the 3rd entrant was none other than former X Division, Tag Team and TNA Heavyweight champion, "The Phenomenal One" AJ Styles. His debut was met with a huge reaction from the crowd in attendance, akin to when Sting made his initial appearance at the 2014 Survivor Series. His debut meant that new and fresh match opportunities were around the corner, as were new feuds. The first feud was against former multi-time Intercontinental and WWE champion Chris Jericho. By working with Jericho, you immediately are thrust into a position where in-ring becomes a focal point. This was something that fans had anticipated when Styles first came into the promotion, but they couldn't have anticipated how absolutely incredible their matches would be received. However, a seasoned pro like Styles is able to make both himself and his opponent look great. This was the case when he took on Roman Reigns recently at the Payback pay per view.
As much as fans would like to come down on Reigns, their match was a terrific blend of storytelling and wrestling. A wrestler only gets better because of whom they are in the ring with, and Reigns certainly was able to capitalize on his opponent's skills. Styles may have come up unsuccessful on this occasion, but that doesn't mean it is the end for him in the title picture. In fact, the company has already stated that Styles deserved a rematch and will have one against Roman Reigns for the WWE World Heavyweight championship at the upcoming Extreme Rules pay per view. Regardless of how Styles fares in that match, the emphasis that has been put on him, his likeability with the fans, the success of his merchandise sales, and his quick ascension to the main event scene warrants a much grander position moving forward.
While Samoa Joe and AJ Styles are the biggest names to come from TNA to the WWE, they aren't the only ones. This past year, Cowboy James Storm came in and competed for the NXT brand and was equally well-received because of his past accomplishments, and the value of having him with the WWE didn't go unnoticed. While it didn't ultimately work out for the company and Storm due to monetary reasons, they appear to have separated on good terms and that says a lot about the impression the company left on Storm and that Storm left on the WWE. From a business point of view, it didn't make sense for Storm, but that isn't to say that he will not warm again to the WWE, when a deal makes sense for him and his family.
Despite the Storm experiment not working out that doesn't mean the company has pulled back from bringing in talent that used to be employed by TNA. Another impressive addition has been someone that has simply gotten better the longer he has wrestled: Austin Aries' arrival signalled that the company wasn't simply looking at guys of a certain height or skillset, but guys that can work and are as impressive in the ring as they can on the mic. Aries' debut was immediately marred by an attack by Baron Corbin; he was jumped from behind by Corbin which set up a match between the two at the recent NXT Takeover: Dallas event. To fans familiar with Aries work in not only TNA, but Ring of Honor before that, they know that he is a more than capable worker that has worked to achieve the success he has. "The Greatest Man Who Ever Lived" has proven that he can be just as convincing a heel as he is a face. What fans will be treated to is another TNA alumni who will not only improve the quality of the in-ring product, but will work to make those around him better, through working with talent such as Elias Sampson or Tye Dillinger. These are talented guys that simply need to be put in a position where they are primed and developed. In the case of Corbin, working a match against a smaller guy also meant there was an adjustment for those involved. While that lacked familiarity may in some instances hurt a match, it can actually act as a learning curve for Corbin and to some extent Aries.
At the April 28th NXT taping, the wrestling world was once again in for a shock, as another major surprise was presented to those attending the NXTtapings at Full Sail University in Florida. The newest addition to the WWE roster is also a major acquisition for the company, former TNA world champion Eric Young. While Young's debut may have been speculated upon, his arrival and appearance in front of the crowd generated a huge reaction. Young's progression over his career has shown he is someone that is able to take an idea and reinvent himself, becoming the best possible performer he can be. I recently had a chance to speak with Eric, and his passion for wrestling has never been more evident. He is constantly trying to improve and get better. His time in TNA was for the most part positive, but a change was needed. In leaving TNA, he knew that there were other opportunities out there for him. That said, when he arrived in NXT, while he had a feeling he'd receive a positive reaction, he had no idea the enormity of the response he received from those in attendance. It was a special time for Eric. The Ontario native simply arrived, and the response he received was deafening.
To no one's surprise, the WWE's newest addition shows that their commitment to improve the NXT brand with talent from all over didn't mean they would limit themselves to talent from just Japan or the United Kingdom. Eric Young is another of the accomplished talents that had earned a reputation and credibility because of past accomplishments. Whether it's Young, Joe, Aries or Styles, it has nothing to do with age and everything to do with what they can add to the NXT brand, or the main roster, to make it better. The wheels need to keep turning in order for success to be achieved. This is exactly what we are talking about when it comes to the additions from 'that other company'.
It doesn't appear that the WWE will necessarily end their pursuit of bringing in talent either, in particular those formerly from TNA. While the additions mentioned have certainly stood out, one can presume that Bobby Roode won't be far behind. However, much like the Young addition, it would be better to keep it on the down low in order to ensure that they achieve that 'wow factor,' from the debut of the 'It factor.' The WWE's commitment is clear and it just so happens that it will involve some assistance from that other company.
Check out Jon Curry and me on TheMemNetwork. Check out our regular Wednesday podcast @ 8pm ET. This week we welcome TJRWrestling.net writer, Hank McAllen. Also check me out (Friday May 13th) on Periscope with Main Event Friday Night Madness @ 4:15-4:30 pm eastern

Feel free to follow me on Twitter @TheMarcMadison