WWE SummerSlam: The Weekend That Was And Was Not by Kurt Zamora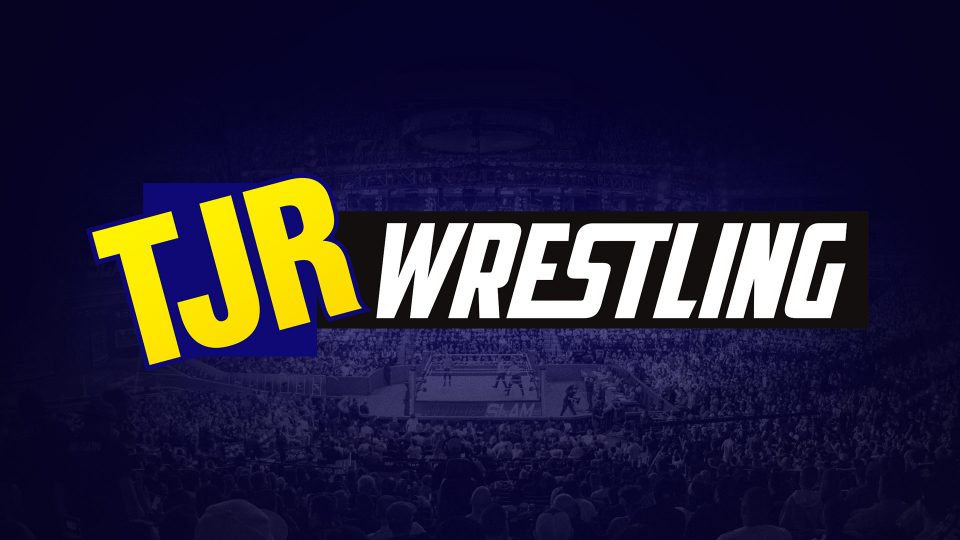 When WWE first announced the groundbreaking decision to host three straight nights at the Barclays Center for SummerSlam weekend, they made it abundantly clear that they had one goal in mind. They wanted SummerSlam to become the WrestleMania of the summer. They wanted it to be a destination weekend for wrestling fans across the world and they wanted to provide the moments and gain the exposure that they receive every year for WrestleMania. Now that the dust has settled on what was a wildly successful weekend of three straight sold out crowds in Brooklyn, we can now look back and see if they accomplished what they set out to do.
At first glance, it would be hard-pressed to say that they didn't accomplish those goals. Getting the coverage from ESPN was HUGE for the company. Whether you loved or hated the fact that SportsCenter was all over the event, you can thank Brock Lesnar for those feelings. He is a universal draw and brought coverage to the company that they haven't seen in a long time, if ever. Financially, this was clearly a runaway success. Sold out crowds all three nights with the arena set up for 13,438 fans each night. There are reports that the actual true attendance may have been a touch higher than that once last minute seats opened up. If you just predict $20 a head in merchandise each night, they made at least $806K just on merchandise alone. That's a hell of a weekend.
There's always two sides to the coin, though. Despite their overwhelming success financially, as it pertains to the actual product and making SummerSlam FEEL like WrestleMania, there are some arguments to be made that it was nothing close to WrestleMania. Such as the fact that there would never be a screwjob ending of a WrestleMania like there was this year at SummerSlam. Even when Seth Rollins cashed in Money in the Bank, he joined the match in progress and we were left with a clear cut winner and ending. With that said, I'm going to take a look at specific points of the weekend, including Monday Night Raw, and discuss both sides of the coin.
Vince's Worst Nightmare
The general consensus of the weekend is that NXT Takeover: Brooklyn was the best show of the weekend. From the emotional story told by Sasha Banks and Bayley, which will go down as the new leader in the clubhouse for best women's match in WWE history, to the physical war Finn Balor and Kevin Owens had, Takeover stole the weekend. The question is now… what if this happens at WrestleMania? What would Vince McMahon say if the "Show of Shows" headlined by likely Undertaker/Lesnar III and The Rock vs. Triple H is overshadowed by an NXT show two nights before (due to Hall of Fame) potentially headlined by Finn Balor vs. Samoa Joe?
There were fans in the Bay Area that said the NXT show at SJSU this past WrestleMania weekend was superior to WrestleMania 31. That show wasn't televised though, so the general public can't make that assertion. But rest assure, the show in Dallas will be televised and everyone that watches on The Network will be able to decide for themselves what was the better show. It's clearly not fair to compare a two hour show to a four hour show, but on a weekend where WWE will look to shatter their all time attendance record, it could be Triple H's vision and not that of Vince McMahon's, that steals all the headlines that weekend.
This is Why We Can't Have Nice Things

Let's face it, the Divas Revolution is on life support already. As I stated in my NXT Spotlight this week, I hope Bayley and Sasha bought it some time because the Divas did not have a very good weekend. If you haven't read Jason Solomon's piece on this, do so now. But none of that gives the fans the right to crap all over the six-woman match on Raw. They were hyped up all weekend and had some clever chants, but all of that is washed away when they make it about themselves and start chants like "We are awesome". We are awesome, NO YOU'RE NOT. The match itself was actually a hard worked match. It's not their fault that despite a marketable name behind the new movement, Vince books the Revolution as anything but that. We all clamored for better in ring opportunities for the Divas and now that we've finally gotten it, this is how you treat the Divas and show your support and appreciation? Nikki Bella didn't just come up with the thought that wins and losses don't matter. Team PCB and Team Bella didn't just decide to join The Miz in the ring and act like catty bitches. Vince and his writing team is feeding them this crap. Don't punish the Divas for that by blatantly disrespecting them while they give their best efforts. Because you already know what's going to happen if this continues.
Vince is going to hear these chants (if he's not already thinking this after Monday) and tell Triple H and all the supporters of the Divas, "Well, you heard the crowd. I tried, but time to pull the plug." And then we're back to three minute filler matches. I know that WWE did a disservice to the crowd (and probably a ton of fans at home) by not showcasing Sasha Banks at SummerSlam and leaving her off Raw altogether. I hope the stick with the Divas, give them the support they deserve, and let them bring the Revolution back to life again. There is far too much talent involved to have that not happen if we all give it the chance to do so.
Sometimes More is Less

Four hours is a lot to digest as a wrestling fan in this day and age. With three hours plus of Raw every Monday, an hour of NXT, and two hours of Smackdown, it sometimes feels like overload trying to keep up with the product in its entirety. WrestleMania can pull it off because they stack the deck and bring in a lot of special attractions. But when SummerSlam had one attraction with Brock vs. Taker and then another 9 matches that could've happened at any other PPV or Raw episode, the show really starts to drag. As great as Stephen Amell ended up being, he wasn't a marquee draw for the show. As good of a match as Kevin Owens and Cesaro had, the fact that they got the typical "Diva's Spot" did them no favors as fans across social media and in the arena were clearly ready for this show to end. There were too many matches with no appeal or no heat behind them to fill a four hour show. If there's one takeaway from this weekend that I hope WWE implements next year, it's reducing this back to three hours.
He's Back! Now what?
I wrote earlier this month that WWE was wasting a golden opportunity with Sting to use him and capitalize on the clear popularity he had. Sure enough, three weeks later they bring him in to close Raw as a huge surprise and put him in a program with Seth Rollins for the WWE Title. On the surface, the storyline of "The Franchise of WCW" getting his first shot ever at the WWE Title makes a ton of sense. But dig a little deeper and then you realize that you're left with a batch of scenarios that all don't make sense and aren't that appealing. On one hand, Sting turns back the clock for one night and beats "The Future of WWE" and becomes WWE Champion. Do we really want a 56 year old World Champion? Even as someone who considers myself Sting's #1 Fan, I can't convince myself this would be a good thing. "The Future of WWE" can't beat a 56 year old part timer? Then who can he beat? Then on the flip side if Seth Rollins wins, you now have brought in Sting for 2 matches, his only two matches ever in WWE, and lost them both. Why would you do that? Sting has to go over on someone eventually. Then if you're really desperate for a different scenario, there's always the Sheamus card that can be played. A heel with no heat on him right now coming off a boring feud with Randy Orton is now all the sudden your champion. WWE has probably succeeded keeping fans logged into the WWE Network through September now, but they also might have just backed themselves into a corner that it won't be pretty watching them get out of.
No Matter What, The Standard Has Been Set
In the end, no matter what I or anyone else says about this past weekend, the genie is out of the bottle now for WWE. I'm sure they feel they hit a home run this weekend and I couldn't really argue that. So they'll come back next year and do everything over again and really start a tradition of making it the WrestleMania of the summer. They have to. Expectations now are set. Fans that come in for SummerSlam are going to buy tickets to Raw the next night and they're going to expect a night like we got Monday with the returns of The Dudleys and Sting. They're going to want impactful debuts like The Wyatt Family produced. So the main objective for WWE is to now prepare for next year's Mania and once that's over, prepare for next year's SummerSlam and round and round the wheel goes. If they can stay ahead of the curve, they could provide us with two grand shows a year. However if they can't, and once all The Rock, HHH, Brock Lesnar, Sting, & Undertaker appearances all end… which is coming much sooner than later… The WWE will have a real problem on their hands. For now though, they can pat themselves on the back and walk a little taller after an incredible 72 hours.