WWE: Keeping It Simple by Marc Madison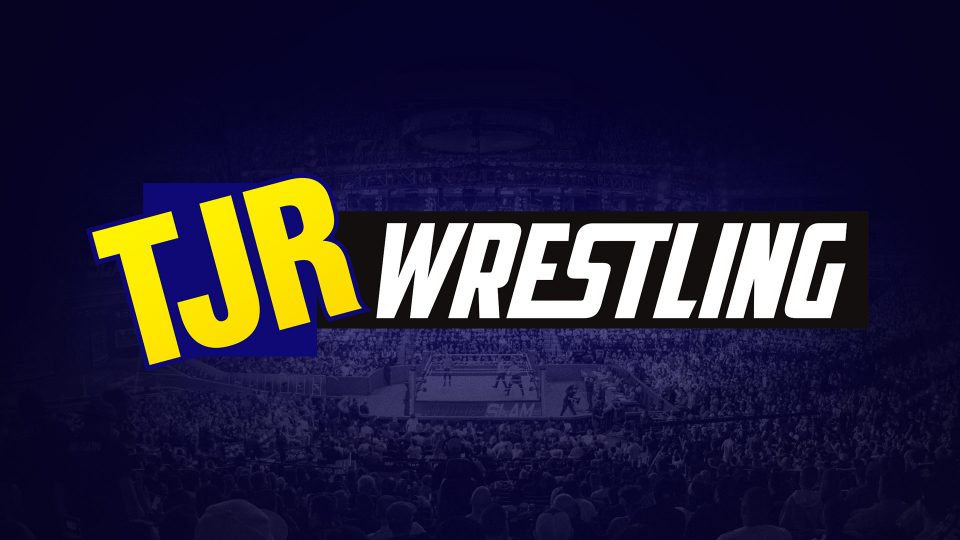 They aren't the biggest, they aren't the strongest, but what these two men did over the past few weeks on WWE NXT TV has been incredible. OneyLorcan and Danny Burch aren't the most popular or flashiest performers, and they may not have the most destructive of finishing moves, but that doesn't mean we don't care about what they are doing in the ring. It is easy to notice the similarities between them: similar height, shaved heads, lean, toned physiques, and a style of wrestling that is easy to enjoy. What both men do is hit, and hit hard. Whether in singles or tag action, it is simple to see what they are capable of doing in a match. And when they faced each other on not one but two separate occasions, the matches told a compelling story.
During their first encounter, Burch and Lorcan went at each other relentlessly. It didn't matter how hard one man hit, the other hit back harder. Each man, during their time with NXT, has been used in a variety roles. Burch wrestled for a while in NXT, and then was released, and then this past year he was part of the WWE's United Kingdom Championship tournament that saw him lose in controversial fashion when a pin was counted even though re it appeared his shoulder was up. Fans were quite supportive of his effort, which saw him finish the match very bloody. As for Lorcan, he has both won and lost matches, but they've always been memorable because each time out he has appealed to fans with his overall effort and dedication. It must have seemed simple to get these two mirror images inside the ring to face one another.
There are parallels with the team of Cesaro and Sheamus. Those two had a hotly contested best of seven series against one another, followed by the decision to ultimately put them together in a tag team. Fans are aware what has ultimately happened to that team, as until recently they held the Raw tag team titles. Whether the decision will be to make Burch and Lorcan a tag team in the future, potentially a second coming of The Revival, isn't known, but what is known is that their matches against one another, caught our attention. In their first match, they were positioned to have success. In front of the NXT audience at Full Sail University, they had a match that could be described as a technical wrestler's dream. There were fierce exchanges and battles both inside and out of the ring that showed neither was going to backdown from the other. The match was highly entertaining, with Lorcan walking away from the victor. Why was this match so interesting? Why was this match so engaging for fans to watch, getting them to applaud at the end of it? What was it about these two men that made us stand up and say 'One more time?'
The potential for this feud could have something to do with the two men involved. Before joining NXT,Lorcan competed under the name Biff Busick, a name that screamed toughness, and for Busick it was evident that his stiff and competitive style was appreciated no matter where he competed. He faced some of the best in the world, competing for such notable promotions as CZW,PWG and Chaotic Wrestling. I had the opportunity to see Lorcan compete here in the Greater Toronto Area for Smash Wrestling, when he was part of a faction known as Fourth Gunn, along another current NXT stand out and former NXT tag team champion, Johnny Gargano. It really should come as no surprise that Lorcan became as good as he has; look no farther than where he first began his training and the pedigree that conferred. A native of Boston, Massachusetts, Lorcan was trained under the late Killer Kowalski.Kowalski is also credited with being instrumental in WWE COO Triple H's early training as well. Lorcan then moved to Calgary, Alberta and trained under Lance Storm. Most recently he trained under former WWE superstar ShoFunaki, further adding to his pedigree. All the while it was clear that Lorcan was on a path to get better. In a relatively short time, he has definitely earned a name for himself.
While Lorcan is a veteran of nine years, Danny Burch has been in the ring for nearly fourteen years. Burch continues to impress everywhere he goes, whether it is in a WWE ring or not. He competes regularly on the independent circuit under the name Martin Stone. With a last name like Stone, you know he hits hard, and his intense fighting style often beats down his opposition. For the majority of Stone's career he competed in Europe, as part of the independent circuit there. When he came to North America, he joined NXT and competed with the brand for a few years before being released in 2014. He did return a year later, and although booked to lose more than he wins fans remembered his matches because it isn't about whether or not he is put over, it is how he performs in the match. That is a credit to the wrestler, a testament to Stone's ability to get over with the Full Sail University crowd. When fans see him compete they already know that it will be a tightly contested match up. He isn't a pushover, and regardless of the result it is important that he is able to connect with the fans.
As mentioned earlier, both men's fighting style is similar. They are straight ahead and no-nonsense performers who keep it simple and keep it in the ring. Nothing they do can be seen as innovative or particularly flashy. What we see in the ring are two men that give everything they can to their craft, and don't need to do more. In some cases, a performer's talent isn't as evident because of the booking around them. However, in the case of both Lorcan and Burch, it is as though the creative team simply stood aside and allowed these two incredible talents to tell a story of two men that will come right at one another, whatever the result will be will be. They hit each other continuously, and fans can hear how hard and loud each chop, uppercut and slap is. However, through each punch, kick and submission hold, both men have respected one another. This is why after their first two encounters it will be interesting to see what lays ahead for both men. Maybe we see simply a tiebreaker match; or, we could also see a decision to merge these two incredible talents into something more, something greater. There doesn't need to be something overly complicated and contrived. This isn't a matter of combining two opposites and seeing if they will attract. This could be two men, much like TommasoCiampa and Johnny Gargano,who were talented singles wrestlers, who teamed to become something more.
For Lorcan and Burch, fans of NXT haven't heard them give a promo that would turn heads and make fans stand up and take notice. This doesn't mean they aren't capable of doing so; rather they haven't had the opportunity to do so. A union like this would be not unlike that of Dash Wilder and Scott Dawson. Those two men weren't considered to be much more than enhancement talent because of how they were initially booked. However, with time, opportunity and support, they became two-time NXT tag team champions. Something has to be said about talented singles wrestlers being given the opportunity to become successful tag team wrestlers. Add to that the fact that the tag team division in NXT is not very deep, and it suggests that there is an opportunity for Lorcan and Burch as a unit.
The time for them to be used is certainly now. Fans are behind them and the matches between them have been very strong. How could this be done? How to take these two talented singles wrestlers and have them align? It could simply be a case where their mutual respect inside the ring leads to an eventual alignment. For example, we could see either man in a match against different challengers, only to be beaten down afterward. As a result, we could see the other man come out and save his former adversary, simply because they hold them in such high regard. There could also be a circumstance where one of them is caught in a two on one attack only to have the other come in and turn that scenario around. Whether this is the decision made by the creative team, we can rest assured fans are waiting to see what the ultimate decision will be for these two fine wrestlers.
Feel free to follow me on Twitter @TheMarcMadison and Instagram @themarcmadison

Feel Free to like my Facebook page The Wrestle News Hub
Feel Free to check out my blogThe Wrestling News Hub Magazine
Also, stay tuned for The Wrestling News Hub MagazinePodcast to include interviews with ROH top prospect tournament entrant, Curt Stallion, Sebastian Suave, Ring of Honor's Frankie Kazarian, "All Good" Anthony Greene and 'The Green Machine' Mike Orlando.