WWE House Shows – What Happened? by Hank McAllen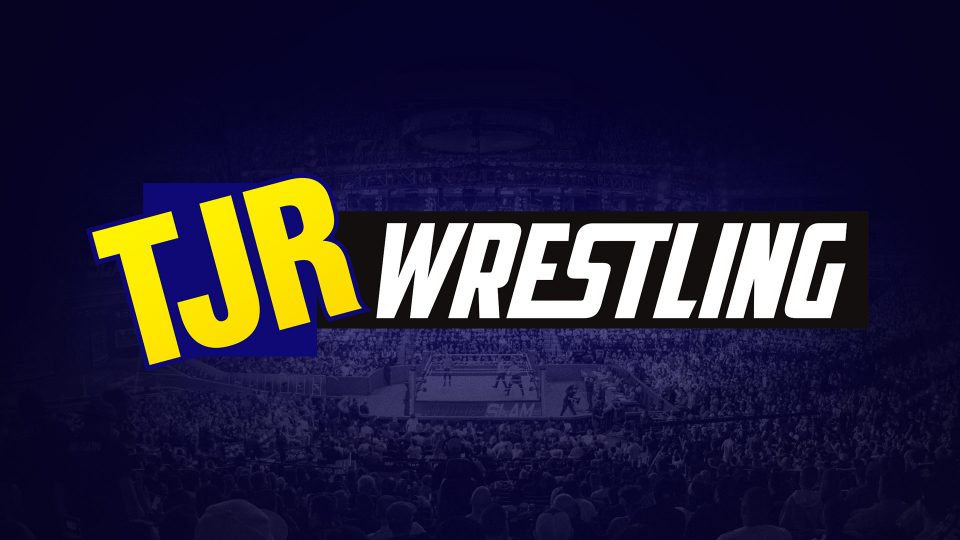 House shows were always a very profitable part of the wrestling business. They are still a good way for smaller promotions, ROH for example, to give the fans a chance to see wrestlers you don't often get to see. For instance, last month I attended the ROH Field of Honor show at MCU Park in Brooklyn. Because of ROH's working agreement with New Japan it gave me the chance to see Kazuchika Okada, Shinsuke Nakamura and the excellent tag team of the Time Splitters live for the first time. A crowd of about 2,200 got to see an entertaining show.
However, before the days of cable, and guaranteed contracts, WWF/WWE house shows routinely sold out from coast to coast and served as a major source of revenue for the wrestlers. Each wrestler received a percentage of the gate, and depending on how the show was attended, determined how much you made on a given night. Often times you'll hear of the brutal travel and work schedules of the wrestlers pre-1990 who would work 8-12 times in a week. This forced the wrestlers to deliver excellent promos and build up enough feud heat for the upcoming events in the various arenas around the territory with the hope of building enough fan interest to sell out the show.
The stories of consecutive WWF/WWE sellouts at Madison Square Garden are legendary. Throughout the entire country, house shows offered you a chance to see your favorite wrestlers put their title on the line and know that, there was a chance, you would actually see a title change. Tito Santana lost the Intercontinental Title in a legendary match against Randy Savage at a Boston Gardens house show. When was the last time that happened?
I used to go to many WWE house shows back in the day, but lately my interest in going is minimal. To me it seems like the equivalent of going to a spring training baseball game or preseason football game. You know you're not going to see all the stars perform, and in the end all of the results are meaningless. One good thing about a house show is that some of your newer talent is getting a chance to work their way up the roster. Like that sixth round draft pick running back trying to get on the NFL roster. It also gives the younger fan base a chance to see some of their heroes closer in person when they ordinarily may not have a chance to at a RAW or Pay-Per-View. But if you go to a house show thinking you are going to see an actual title change, think again. Your main events are almost guaranteed to end in a disqualification or count out if there's a heel champion.
It's been well documented that WWE house show attendance has been down for quite a while. Despite what you read that WWE officials consider a crowd of 6,500 good for a house show it's a far cry from the 18,000 plus they'd get at major arenas around the country. I can remember as far back as December 5, 2004 when I went to my first MSG house show in a few years and my buddies and I basically got to sit wherever we wanted as the building was maybe a third full. To say it was a depressing feeling is an understatement. Two years ago I went to a local TNA house show event in a building that holds 5,000. If there were 400 people there, that would've been a lot. That's with AJ Styles, Samoa Joe and Jeff Hardy on the card.
What can be done to bring interest back for the house shows?
To start with you can begin promoting them better. Years ago, an entire day would be dedicated to promos being cut by the wrestlers that would focus on the upcoming matches to take place at the show in your area. These promos would then be sent to the local stations to play as part of the weekly wrestling programming. Now all we get is a scroll at the bottom of a RAW program which tells us when the WWE will be in the coming weeks. Then maybe you get one quick 30 second spot about a card coming to your area. Not much effort there, huh? WWE is such a monster corporation that you'd think they would be able to take a page from the past and have their talent cut emotional interviews backstage that could reach the audiences emotions and then run them regionally during a RAW or Smackdown telecast. If I'm dropping $50 a ticket to see a WWE show, I'd like to think the main event isn't going to be Sheamus vs. Randy Orton for the one millionth time, but there is no guarantee. Even if the A team isn't coming to my backyard, having talent promote the upcoming events in the area also allows some of the newer wrestlers the chance to work on their interview skills while making a connection to the fan base.
As I mentioned in a previous post, maybe WWE establishes a working agreement with another company from another country like AAA in Mexico or New Japan. If you promote your house shows advertising WWE wrestlers going one on one with another organizations superstars it will give fans a chance to see these stars from other countries AND you may be able to convince some of these stars to come to the states permanently. When WWE announced that the legendary Jushin Thunder Liger was going to appear at the NXT Takeover show, it immediately helped bring credibility and increased fan interest to the show. Years ago it was always exciting to see Antonio Inoki, Tiger Mask or Mil Mascaras make a rare appearance in the New York area.
Another suggestion may be, and this could be a tough one for some of you to swallow, to get rid of Smackdown! Let's be honest, Smackdown has been struggling for years. It's not live, which almost makes it worse than a house show in that you already know the results before you watch the program. Also, it's bounced around from network to network and day of the week to day of the week that it just seems like it's on its last legs. If you were to take Smackdown away it could work two fold. First of all it will help RAW programming in that it will help stretch the talent out to fill a three hour show better and give you the chance to put on more quality matches. Secondly, you can now put more of an emphasis on the house show events. If RAW is the only chance fans will get to see WWE, then interest in going to see the product will naturally increase, especially if you start to change a belt or two at them.
I understand that WWE looks at the house shows as nothing more than a way to sell some tickets, get a few shirts and get their younger wrestlers some work, but I would just love to see them make them relevant again.
Think about it, Vince McMahon. You can sell more tickets, shirts, foam fingers and books with 10 to 15 thousand people in the stands as opposed to five thousand.