WWE: Big News on Undertaker & Sting Coming Back For SummerSlam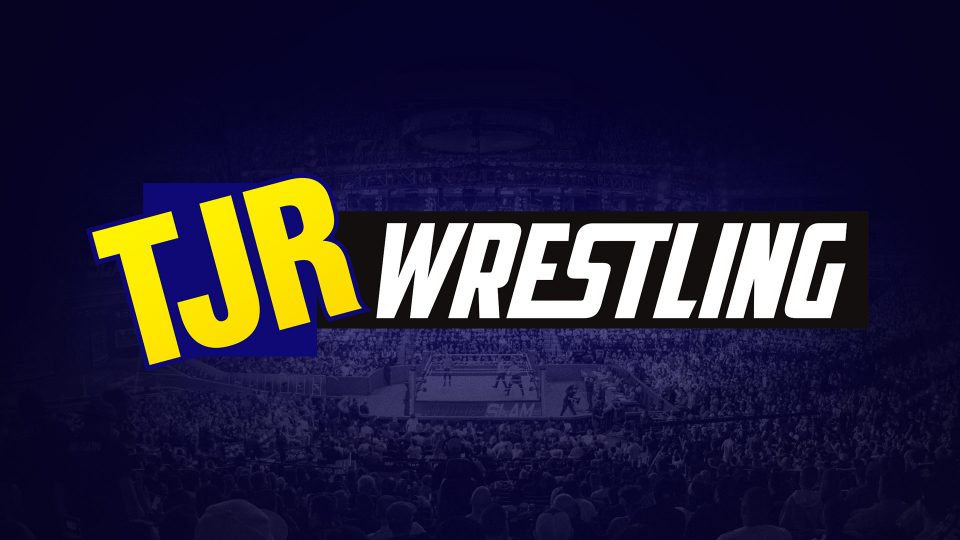 The "Biggest Party of the Summer" just got a whole lot bigger and better.
As reported by Dave Meltzer on Wrestling Observer Radio, WWE is looking to making SummerSlam a massive weekend in Brooklyn. On top of the first NXT TakeOver that will take place at the Barclays Center the night before SummerSlam, it's now being reported that WWE is bringing in The Undertaker and Sting for matches at the huge event.
The reasoning for wanting to make the event so huge is that ratings have been in the tank for RAW as of lately. Along with Smackdown being treated like an outcast as it's in a lame duck situation due to the fact that it's leaving SyFy at the end of the year and moving to USA. WWE is planning on releasing a WWE Network subscription update at the end of the month, and surely they want that number to look good heading into the second biggest show of the year. Meltzer was quoted as saying, "Things happen when ratings go down, although the Sting thing was happening anyway."
As it pertains to The Undertaker, there have been rumors gaining steam all week that he would make his return at Battleground this Sunday. PWInsider just confirmed that he's going to at least appear at this Monday's Raw from Kansas City, but was unable to confirm if he would appear at Battleground the night before.
The two logical choices for a returning Undertaker is either Brock Lesnar or Seth Rollins. Paul Heyman has been still reminding fans that Lesnar broke his WrestleMania Streak, despite Lesnar being a babyface but getting booed for that reference. Rollins is a possibility due to the way he treated Undertaker's brother Kane, which led to Kane getting his ankle broken in storyline by Lesnar. Undertaker has not wrestled at a SummerSlam since 2008.
The news for Sting is a little less clear despite it being reported that he is in fact booked for the show. According to Meltzer's radio show, Sting had an opponent already planned for SummerSlam, but it was changed due to that person suffering an injury. No word on who that person was, except that it was clarified it was not Ryback who just went out this week with a Staph Infection. Someone else has now been chosen for Sting. Everyone, myself included, wants to see an Undertaker/Sting matchup either now at SummerSlam or at WrestleMania 32 in Dallas, but it doesn't look meant to be for either show.
K-Tank's Take: I marked out this morning when John Canton told me that Sting was coming back. Sting's been my all time favorite for 27 years now, and that's never going to change. I was really getting annoyed and discouraged with the whispers that WWE had no plans for Sting and there was some thought that Sting's last appearance ever could really be in a throwaway segment with Bo Dallas. So this is very good news that he's returning for SummerSlam. The injury to his original opponent is an interesting note, as I'm not sure who they could be talking about. Looking at the injured list, I can think of Tyson Kidd, Alex Riley, Erick Rowan, Daniel Bryan and now Ryback. None of those really scream an obvious choice for Sting.
The Undertaker looked better than he has in probably 3+ years when he returned for his match with Bray Wyatt at this year's WrestleMania, so it's good to see they're going to get some more out of him this year before he presumably goes off into the sunset after WrestleMania 32. A face vs. face matchup with Lesnar would be intriguing, but I think difficult to pull off. I'd love to see Rollins have to deal with The Deadman, especially with all of his backup now gone. I think that would be a highly entertaining storyline and match at SummerSlam.
As for him returning at Battleground on Sunday, I don't see why you wouldn't have both he and Sting show up at the show. There was only six matches announced as this writing, and that's if you include the pre-show match. Now it's down to five with Ryback's injury. WWE clearly will need to fill time on the show and you'll have the added bonus of showing that "anything can happen on the WWE Network" and boost subscriptions heading into SummerSlam.
What do you think about these two legends returning for the summer? Do you want to see them wrestle and if so, against who? Let us know in the comments!