WWE Announces Details On Tough Enough And How You Can Sign Up!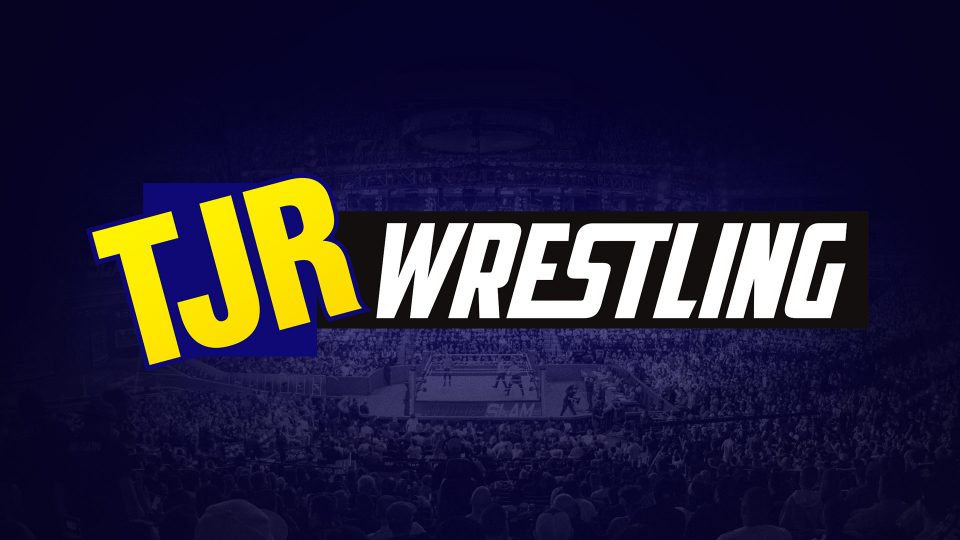 The groundbreaking show, Tough Enough, is making its much awaited return on June 23rd on the USA Network. So says the press release that came out today, along with the video posted on WWEToughEnough.com where Triple H describes the process of signing up for the show if you're inclined to do so. You can find the full press release and video below. It was announced earlier this month that this season of Tough Enough will include live elements and more fan participation than ever before.
ARE YOU "TOUGH ENOUGH®?"

STAMFORD, Conn., April 20, 2015 – Beginning today, WWE® invites anyone from around the world who believes they have what it takes to be the next WWE Superstar or Diva, to submit a video at WWEToughEnough.com to be considered for the upcoming reality competition series, WWE Tough Enough. The series premieres on Tuesday, June 23 at 8/7c on USA Network in a reimagined format with live elements.

"WWE Tough Enough is an opportunity for anyone who has ever dreamed of becoming a WWE Superstar or Diva," said Paul "Triple H®" Levesque, WWE Executive Vice President, Talent, Live Events & Creative. "WWE Superstars and Divas are dynamic entertainers who possess a unique combination of athleticism and charisma. We can't wait to see who will emerge from this competition to earn a place alongside our elite performers."

This season of WWE Tough Enough will combine the can't-miss excitement of live television with reality-show drama as 10 men and five women vie for the once-in-a-lifetime opportunity to become a WWE Superstar or Diva. By the end of the season, one man and one woman will be crowned "Tough Enough" and will each earn a WWE contract.
As stated in the press release, there will be 10 men and 5 females competing, with each gender having one winner at the end of the season. This was how the original Tough Enough went when Maven and Nidia won it all. It will be interesting to see if WWE actually sticks to this format, as there was controversy in the 2nd season when both Linda Miles and Jackie Gayda won, even though everyone was under the assumption that it was one male winner & one female winner again.
There has been no announcement on who the host or the coaches will be, although there has been rumors floating around that Chris Jericho is a strong possibility for the host. Goldust has also voiced his opinion that he'd love to be a trainer on the show. Currently on the WWE roster, there are three active members that came from the Tough Enough show: Ryback, The Miz, & Cameron. The show has managed to produce some real success stories, as you have the three names mentioned above along with the likes of John Morrison, Josh Matthews, Chris Nowinski, Matt Morgan, Matt Cross, & Ivelisse Velez, all making their name somewhere in professional wrestling after leaving the show.
Anyone reading this feel Tough Enough? Go to WWEToughEnough.com to check out the application process and be prepared to put together a 60 second video showing why you feel you belong on the show. If you do decide to apply, in the words of Triple H, "Good luck. You're gonna need it." Here's the video.
K-Tank's Take: I don't know any wrestling fan that isn't a fan of Tough Enough. Besides the mostly forgettable 4th season that The Miz ended up losing to Daniel Puder, each season has been memorable for a myriad of reasons. It's a great show, because once it's over, there's a track record of others besides the winner becoming successful after the show concludes. The last two seasons, the winners haven't even stepped foot in a WWE ring for a match after winning, but they had other success stories nonetheless.
Unlike what Total Divas has become, Tough Enough does put the reality into "Reality TV." You can't fake training to become a professional wrestler. Just ask Eva Marie.
If you could get a show that's hosted by Chris Jericho and then have the likes of Booker T & Trish Stratus coming back from the last season, and then add a Goldust or a Christian, that is a can't miss program. That news should be coming soon, perhaps as early as tonight as Triple H will be on RAW to discuss more about the show.