Top Ten Wrestling Stories of the Week 10/31: WWE Women Wrestling in Saudi Arabia, Brock Attacks, AEW Tag Champs, More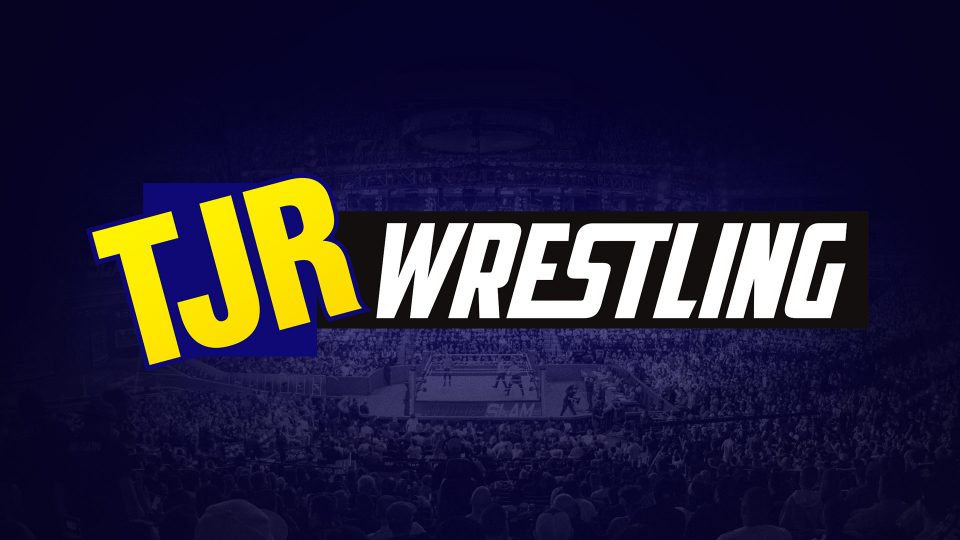 Welcome back fellow wrestling fans. Did you forget that Smackdown was moved to FS1 this week? Maybe you spent all Wednesday night sewing your kids Halloween costume and missed AEW. Fear not, because whatever the reason you didn't watch wrestling this week, all is not lost. As I am back once again with another addition of the Top Ten Wrestling Stories of the Week.
10. Carolina Debuts on RAW
Sin Cara brought some backup with him against Andrade and Zelina Vega this Monday on RAW. Cara introduced a new masked female named Carolina Ortiz to be in his corner for the match. Ortiz was signed to NXT in August and has worked a few live events as Catalina Ortiz, before having her name changed to Carolina on RAW. Despite Ortiz helping to even the odds in the match, Cara still ended up losing to Andrade anyways. Debuting completely unannounced, as a corner person for a losing lower card wrestler, is not ideal. Good thing there are still 49 other states they can change her name to if this debut doesn't work out. Personally, I feel Oregon Ortiz has a real chance of being a star. (TJRWrestling)
9. Sami Zayn and Nakamura Ask Daniel Bryan to Join Their Faction
Sami Zayn and Nakamura gave their best attempt to get Daniel Bryan to join them this past Friday on Smackdown. Zayn and Nakamura attempted to convince Daniel Bryan to not go back to the Yes Movement and instead go forward with them. Zayn tried to show that they care about the planet as much as Bryan does with Zayn being a vegan, and Nakamura caring about ocean preservation. Bryan gave no response to this offer, choosing to walk out of the ring instead. Personally, I think a group of "Planeteers" led by Bryan trying to take pollution down to zero would be amazing. So go join them Bryan and the Power Is Yours. (TJRWrestling)
8. Judges Panel Announced for AEW: Full Gear Main Event
AEW announced this week that there will be a three-person judges panel for the AEW Heavyweight Title match between champion Chris Jericho and challenger Cody Rhodes at Full Gear on November 9. If this match happens to go the entire 60 minute time limit then these judges will decide the winner. This idea is not an entirely new one as it was done often in the NWA, most famously when Terry Funk was a judge for the Ric Flair vs. Ricky Steamboat title match and attacked Flair after the match. That was 30 years ago. Let's hope this doesn't lead to AEW adopting some of NWA TNA's ideas as well. For whatever reason, I just don't think a reverse battle royal to establish a number one contender for the heavyweight title is a good idea. (TJRWrestling)
7. New WWE Podcast Called After the Bell With Corey Graves Debuts
WWE implemented a new and revolutionary idea this week; they decided to start a podcast about wrestling. For those of you who may not be aware, podcasts are like radio shows, but on your computer! This groundbreaking idea is hosted weekly by Corey Graves, who interviewed such stars as HHH, Seth Rollins, Bayley, Ric Flair for the first episode. For everyone who has ever said that Vince McMahon has lost his touch and doesn't have fresh ideas, I bet you feel pretty stupid right now. (TJRWrestling)
6. First Women's War Game Match Announced
War Games will return once again to NXT Takeover on November 23rd. This time, however, the women will be the ones doing battle inside two rings surrounded by a steel cage. A team captained by NXT Women's champion Shayna Baszler will do battle against a team captained by Rhea Ripley inside the unforgiving structure. This will be yet another first for the women's division who have had many over the last few years. Competing in one of the most violent matches in wrestling history is a huge departure from the days of lingerie pillow fights and bra-and-panties matches. Although the WWE inexplicably removed the top of the War Games cage, it is nice to see that they are allowing the women to keep theirs on. (WWE)
5. The Kabuki Warriors Turn on Paige
Paige returned to Monday Night Raw this week with the WWE Women's Tag Team Champions the Kabuki Warriors. However, after both the Kabuki Warriors spoke in Japanese they turned on Paige, with Asuka spitting her green mist into Paige's eyes. According to RAW commentator Dio Madden, the green mist is a ninjutsu technique that is passed down from generation to generation. I for one can't wait for Asuka to start sneaking around in all black and using Ninja throwing stars in all her matches as well. (TJRWrestling)
4. First AEW Tag Team Champions Crowned
The finals of the AEW Tag Team title tournament were held last night on AEW: Dynamite. The match saw SCU member Scorpio Sky pin Fenix of the Lucha Bros with a small package to win the titles. In a tournament that has seen every crazy move possible, it is kind of surprising that a small package was able to get the win. SCU may need to take some Blue Chew and go Full Gear before their first title defense, as it may take more than a small package to get the job done next time. (AEW)
3. Lana Calls Rusev a Sex Addict on Monday Night RAW
Raw ended this past Monday with a Divorce Court segment hosted by Jerry "The King" Lawler, who is an expert on the topic. Lana and Rusev were the guests on the show with Lana explaining why she wanted to leave Rusev. Lana proceeded to call Rusev a sex addict and claim that all he wanted to do was have sex all the time and try to impregnate her. Lana then informed Rusev that Bobby Lashley told her that Rusev cheated on her as well. Lashley then came down to the ring and was attacked by Rusev, who ended up shoving his wedding band into Lashley's mouth. Lana then proceeded to hit Rusev with a kendo stick, distracting him so Lashley could hit Rusev with a low blow. Lana and Lashley then tongue kissed over a prone Rusev in the ring. Let's hope Rusev's lower ding ding is fine and he can keep bringing all the ladies a Happy Rusev Day in the future. (TJRWrestling)
2. Brock Lesnar Attacks Rey Mysterio's Son Dominick Again on Smackdown
Rey Mysterio and Cain Velasquez were doing a promo in the ring when Brock Lesnar came on the Titantron and showed them both a beaten up Dominick. Later on in the show, Mysterio and Velasquez were shown with Dominick in the trainer's room, when Lesnar came running in. Lesnar then proceeded to F5 Mysterio into a wall and Velasquez onto a prone Dominick. So far Dominick's father and "godfather" have both done a poor job of protecting Dominick. You would think that someone who won his son in a ladder match would do a better job of keeping him safe. (TJRWrestling)
1. Lacey Evans and Natalya to Have First Women's Match Ever in Saudi Arabia.
WWE has gotten a lot of negative press over their ten-year agreement with Saudi Arabia worth hundreds of millions of dollars. This week they got a huge win in the media with Saudi Arabia allowing them to hold the first women's match ever in that country. The match that will take place at Crown Jewel will be between Lacey Evans and Natalya. Lacey Evans potentially hitting her finisher the Women's Right in a country that historically suppresses women shows that the Women's Revolution is still going strong. The Women's division has had an incredible week from the announcement of the first Women's War Games match to having a match in Saudi Arabia and even one of them getting to become a Ninja. (TJRWrestling)
That will conclude another addition of the Top Ten Wrestling Stories of the Week. I will return next week with full coverage of Crown Jewel and everything else that happens in the world of wrestling. If you enjoy what I do then please remember to follow me on Twitter @BackseatBookers and listen to my podcast The Backseat Bookers (please be aware that it is explicit, as just like Ralphie, I don't say Fudge.)