Top Ten Wrestling Stories of the Week 10/10: Debut Episode of WWE Smackdown on FOX, Hell in a Cell and More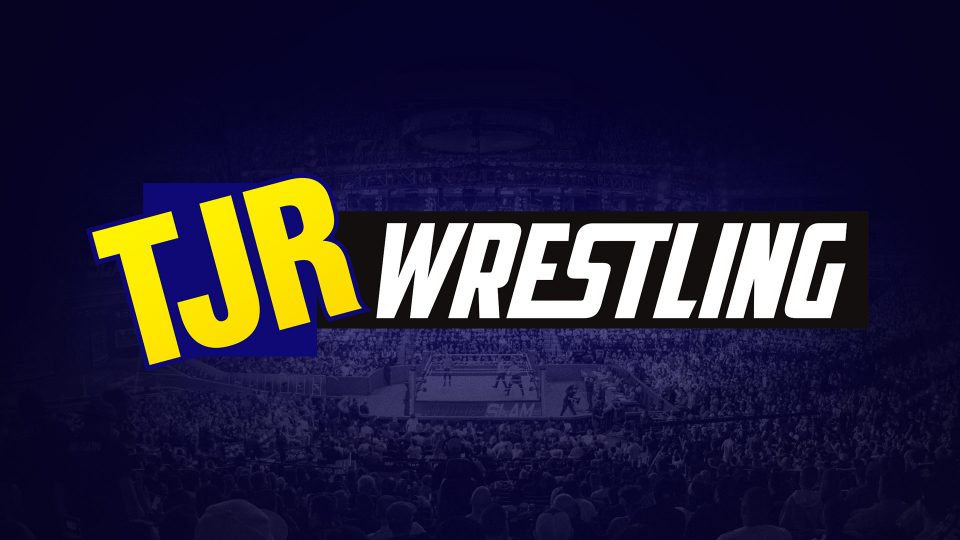 Hello wrestling fans! Did you mistakenly take a quick trip to the bathroom, and miss the WWE title match on Smackdown? Have you found yourself dozing off, while trying to binge watch 9 hours of wrestling? Maybe you just watch Impact, and want to get caught up on everything else in the world of wrestling. Ok, that last one may be unlikely. Whatever the reason, I have you covered, for I have returned, with another edition of the Top 10 Wrestling Stories of the Week.
10. Shane McMahon Fired from the WWE After Losing a Ladder Match to Kevin Owens
The self-proclaimed "Best in the World" Shane McMahon, lost a ladder match to Kevin Owens, where the loser is "forced to leave the WWE." Somebody being "fired" from a wrestling federation, is one of the oldest and most overused tropes in wrestling. These days, when the average wrestling fan hears, "you're fired", they hear, "see you in a few weeks." Most likely, we will see Shane on WWE TV again, after he gets a nice little break with his family. Wouldn't it be great if the real world worked like that? Got fired, for getting drunk and pooping on the bosses desk? Congratulations, you get a two month paid vacation! (TJRWrestling)
9. The Kabuki Warriors win the Women's tag team titles at Hell in a Cell
The WWE finally remembered that they now have Women's tag titles, having the Kabuki Warriors defeat the team of Nikki Cross and Alexa Bliss to win the titles. This match was completely unannounced and had zero build prior to the Hell in a Cell PPV. The finish saw the Kabuki warriors use the old Asian stereotype of spitting poisoned mist into their opponents eyes to win. Why is it that only wrestlers from Asia, can somehow spit poisoned mist from their mouths? I suppose we should just be happy that the announcers didn't say that they "Kamikazed" them, when they did it. (TJRWrestling)
GREEN MIST SEALS THE DEAL.@WWEAsuka & @KairiSaneWWE are the #KabukiWarriors, and they are your NEW WWE Women's #TagTeamChampions! #HIAC#WomensTagTitlespic.twitter.com/p4atIsUvKm

— WWE (@WWE) October 7, 2019
8. AEW: Dynamite wins the first week of the "Wednesday Night Wars"
The first week of the "Wednesday Night Wars" was a huge win for AEW. Their debut episode pulled in an impressive 1.4 million viewers, compared to only 891,000 viewers for NXT. WWE actually sent out a congratulatory message to AEW, after seeing these numbers.
"Congratulations to AEW on a successful premiere. The real winners of last night's head-to-head telecasts of NXT on USA Network and AEW on TNT are the fans, who can expect Wednesday nights to be a competitive and wild ride as this is a marathon, not a one-night sprint."
This is obviously great news for AEW, however the WWE is right in saying "this is a marathon, not a one-night sprint." Getting viewers to check out your program is a lot easier then getting them to continue to tune in week after week. For example, Impact at one time had over 1.5 million viewers, now it's one drunk guy who passed out with his TV on. (TJRWrestling)
7. Lio Rush Wins the NXT Cruiserweight Title
Lio Rush, thankfully, is no longer hyping all of Bobby Lashley's actions (Poor Rusev). Instead, Rush has returned to NXT, capturing the Cruiserweight title from Drew Gulak last night. The former WWE Cruiserweight title is now being called the NXT Cruiserweight title. WWE considered naming the belt "That title that is only defended on the pre-show with half the arena present", but thought the name was a little too long. (TJRWrestling)
6. Tag Tournament Begins and a New Number One Contender was Named on AEW: Dynamite
The tournament to crown the first AEW tag champions kicked off last night. The tournament started off strong with Private Party upsetting the Young Bucks, in what was an amazing match. Also, on last night's show, Darby Allen defeated Jimmy Havoc to win a title shot against AEW Heavyweight champion, Chris Jericho, next week. Jericho will have his new faction by his side, which is calling themselves the "inner circle". For someone my age, the "inner circle" reminds us of something you hope your proctologist doesn't hit. The guy who designed their shirt must have been thinking the same thing.
https://t.co/XtpDuzX56R is back up and running … Order your #InnerCircle Shirt now! pic.twitter.com/RoiHVnXeUg

— All Elite Wrestling (@AEW) October 10, 2019
…Hopefully, the new name won't be the butt of too many jokes. (TJRWrestling)
. @DarbyAllin is ready for @IAmJericho next week in Philadelphia! #AEWDynamitepic.twitter.com/H0o3wf1jGO

— All Elite Wrestling (@AEW) October 10, 2019
5. Braun Strowman and Tyson Fury Brawl to end Monday Night RAW
Lineal Boxing Heavyweight Champion Tyson Fury and Braun Strowman brawled in the ring on RAW this past Monday. This was brought on from a previous altercation the two had the prior week on Smackdown. The classic boxer vs. wrestler matchup is one that has been used throughout the history of wrestling with Muhammad Ali, Floyd Mayweather, and even Clubber Lang (that's Mr. T, kids) all stepping into the wrestling ring. It now seems destined that Strowman and Fury will follow in this tradition, with some sort of match of their own. My hope is this finally leads to my dream match of the two legendary Russian warriors Rusev and Ivan Drago facing off. (TJRWrestling)
4. Charlotte Beats Bayley to Become a 10 Time Women's Champion at Hell in a Cell
Charlotte Flair won her record-setting 10th WWE Women's Championship when she made Bayley tap out at the Hell in a Cell PPV this past Sunday. Charlotte has accomplished this impressive feat in just six years, 15 years quicker than it took her father, Ric Flair, to win his 10th title. If Charlotte can wrestle as long as her father did, and keep up her current pace of title wins, she would retire a 66-time world champion. Which would probably still put her a few reigns short of how many times R-Truth is going to hold the 24/7 title. (TJRWrestling)
I've been knocked down 9 times…

But I've stood back up 10.#Char10tte 👸🏼 pic.twitter.com/X5q6nrPlPl

— Charlotte Flair (@MsCharlotteWWE) October 7, 2019
3. Brock Lesnar Wins the WWE Heavyweight Title in Eight Seconds at Smackdown on Fox Debut
I was one of over 80,000 people who celebrated all together as one, when Kofi Kingston's 11-year journey from a perennial mid-carder to champion of the world was completed at Wrestlemania. After witnessing such an amazing moment live, I was as invested as anybody in Kofi's championship run. That run was ended Friday night, when almost 4 million people in America watched from home as Kofi lost his title in a mere eight seconds. Eight seconds is never long enough for anything (sorry fellas), especially a World Title match. I, like a majority of the fans I have seen on social media, could be angry and frustrated with this turn of events. Instead, I am going to follow in the footsteps of Kofi Kingston, who tweeted the following. (TJRWrestling)
"Once again, I'm so overwhelmed by the outpouring of love I've seen on here over the last 24 hours.

As a WWE Superstar, one always hopes to experience moments in this industry that have a real and positive impact on people's lives. Judging by by all of these messages, I'd say that mission's been accomplished.

And again, without all of you and your support, none of this happens, so thank you all for letting me live out my childhood dream to the fullest. I am forever indebted to you.

I'm not sure what comes next, but I will always be so proud and honored to have been your champion."
2. Former UFC Champion Cain Velasquez Attacks Brock Lesnar after Lesnar Wins the WWE title
Rey Mysterio came out doing his best "Chester" to Cain Valesquez's "Spike", on Smackdown this past Friday. For the three people who got that reference, doesn't getting old suck? For the rest of you, here is what you kids call a "GIF".
Mysterio sat and cheered on Valesquez, who is portraying Rey Mysterio's son Dominick's Godfather in storyline as he entered the ring and took down Lesnar with a fury of punches. Why did Mysterio, who is a former World Champion and has actually beaten Lesnar in the past, need a much larger Valesquez to get revenge for him and his son, was never explained. Instead, Mysterio just sat outside the ring saying, "Ehhh, What's up Brock?" (TJRWrestling)
1. Hell in a Cell Match Between Seth Rollins and "The Fiend" Bray Wyatt Ends in a No Contest
Vince McMahon responded to all the fans who thought they were upset over how Kofi lost by saying "Hey Hunter hold my beer, these fans haven't seen anything yet!" The match, for starters, was contested under an obnoxious red light, making it very hard to watch. Then, making things much worse, the referee called for the bell and declared the Hell in a Cell match between Seth Rollins and the "Fiend" Bray Wyatt a "No contest". The bell was after Rollins used a sledgehammer on Wyatt. This is a match that is advertised as, "the only way to win is by pinfall or submission", and has seen historically every weapon in the book used including a sledgehammer (here is another one of those "GIF'S" for you.)
Any positive momentum the WWE had gained with the "Fiend" character was quickly lost as the crowd booed and chanted for "Refunds" and "AEW". There may have even been a few people chanting "Boo-urns", but those have not yet been confirmed. (TJRWrestling)
That about wraps things up for this week. Please come back next week, as I will have full coverage of the WWE draft, AEW and anything else that happens in the world of wrestling. If you enjoy what I do, please check me out on twitter @BackseatBookers and listen to my podcast The BackseatBookers. Please be aware it is explicit, as my mother forgot to wash my mouth out with soap. Thanks for reading.