Top 10 Wrestling Stories of the Week 12/5: Custom "Fiend" Title, Morrison Returning, WWE Starrcade Issues, More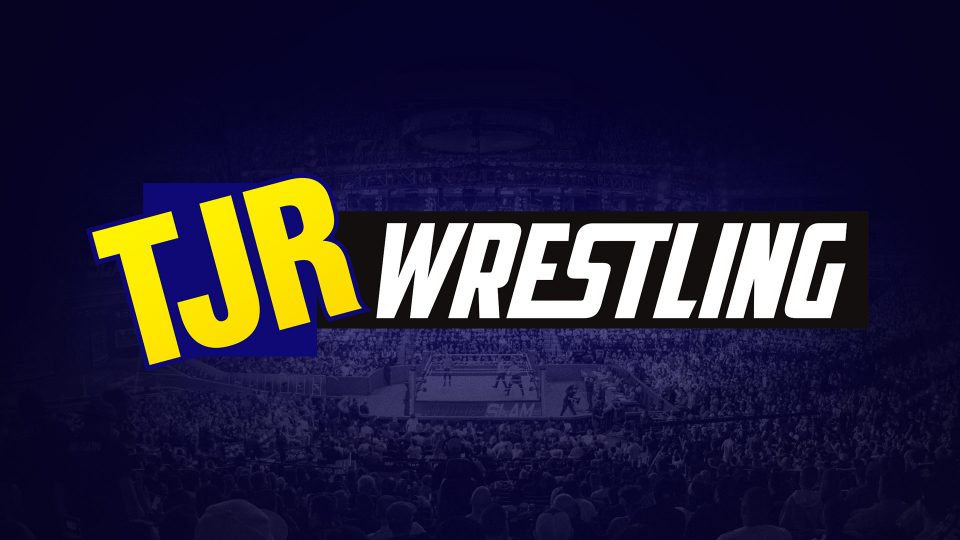 Welcome back TJR readers, did you spend all Black Friday elbowing grandmas for a discounted pressure cooker and missed Smackdown. Maybe you spent all Cyber Monday stalking Amazon for a good deal on a Roomba and didn't watch RAW. All is not lost as I am back, once again, with The Top Wrestling Stories of the Week to catch you up on what you missed.
10. The WWE Rehires Chris DeJoseph to Creative Team
Chris DeJoseph will be rejoining the WWE creative team, from which he previously worked from 2004 to 2010. Since leaving WWE, DeJoseph has worked as a writer and producer for Lucha Underground and most recently as the executive producer for MLW. DeJoseph gained some on-screen notoriety previously in the WWE by playing the role of the dancing, thong wearing Big Dick Johnson. So I would like to personally remind anybody who chooses the option to complain about what they see in wrestling this week, that it wasn't very long ago that you'd see him, as pictured below, on your screen every week.(TJRWrestling)
9. Dio Maddin to No Longer Commentate on Monday Night RAW
Dio Maddin has not been seen in the Monday Night RAW commentary booth since November 4th, when he was viciously attacked by Brock Lesnar. It was announced on WWE: Backstage this week that Maddin will no longer be a part of the RAW announce team, instead choosing to return to the WWE Performance Center to continue his training to become a wrestler. Samoa Joe will temporarily take Maddin's place in the booth while Joe continues to recover from a broken thumb, with it being unknown who will take Joe's place when he returns to the ring. Let's hope for Maddin's sake he can complete his wrestling training before Brock Lesnar attacks him again, and he decides to change his job again to a referee or possibly a popcorn vendor this time.(TJRWrestling)

8. One Hour Long WWE: Starrcade Special Held This Past Sunday Night
Many of the Starrcade shows of the past are looked upon fondly by wrestling fans, however this past Sunday's one hour WWE: Starrcade special will not be one of those shows. Frustrations began with many of the WWE Universe having problems with being able to even watch the show at all due to issues with WWE Network, causing the WWE to put the show for free on their YouTube channel. Then the advertised main event of the show was scheduled to be Rusev against Bobby Lashley in a Last Man Standing Match, the first singles match in their long-running feud. Instead, the audience got Kevin Owens facing Bobby Lashley, after Lana and Lashley stated that they had another restraining order in place against Rusev, therefore canceling their scheduled match. Eventually, that match came to an end when Rusev came out wearing a Bob Ross shirt and attacked Lashley, possibly trying to turn this gigantic mistake of a show into a happy little tree. (TJRWrestling)
7. Lana and Bobby Lashley Both Get Arrested on RAW
If you thought you were done with the never-ending saga that is Lana, Rusev and Bobby Lashley for this week, you are sorely mistaken. Everybody's favorite trio continued their storyline this week with Lana and Lashley hiring two detectives to help enforce the restraining order they had against Rusev. To the surprise of no one Rusev came out anyway and attacked Bobby Lashley again, the detectives however just watched all of this occur and did nothing to prevent it. This infuriated Lashley and Lana, who yelled at the detectives for not doing their jobs. One of the detectives responded to this by acknowledging that they knew of the restraining order, but were WWE fans and stated that "they did things differently in Tennessee." After hearing this Lana and Lashley tried to leave with Lashley brushing against one of the detectives, causing the detective to arrest Lashley. Lana then lost her cool and slapped the detective, getting arrested herself. With adultery, fake pregnancies and multiple arrests this wrestling storyline has had everything a fan could want, well besides an actual wrestling match of course. (TJRWrestling)
6. MJF Reveals He Hired the Butcher, The Blade and the Bunny to Attack Cody Rhodes
Cody Rhodes came down to the ring this week and offered MJF anything to have a match with him, including a truck, a watch, his shoes and $50,000. Rhodes also stated that if the Butcher and The Blade wanted a match all they had to do was ask, and they could even pick Rhode's partner. Later on Twitter MJF response to Rhodes challenge stating he will never face him in a match. MJF then went on to choose QT Marshall to be Rhodes partner against the Butcher and the Blade after MJF revealed that he was the one who hired them to attack Rhodes last week. If the Butcher, the Blade and the Bunny can't get the job done against Rhodes, MJF may have to go with plan "B". MJF can always hire Knuckleball Swartz, IRS and Brian Blair, otherwise known as the Ballplayer, the Bean Counter and The Bee. (TJRWrestling)
.@The_MJF has a response to Cody

Watch #AEWDynamite NOW on @TNTDramapic.twitter.com/p0pOdiT5Rv

— All Elite Wrestling (@AEW) December 5, 2019
5. NXT to Have Two Title Matches on December 18th Episode
Christmas is going to come early for NXT fans this year, as it was announced last night that there will be two title matches on the December 18th show. First, the women's title will be defended as Rhea Ripley, coming off her huge Survivor Series weekend, will finally get her match against champion Shayna Baszler. Also on next week's episode there, will be a triple threat match between Keith Lee, Finn Balor and Tommaso Ciampa, with the winner getting a title shot against NXT Champion Adam Cole on the December 18th show as well. NXT will definitely be stuffing the fans stockings with everything possible this year, including Cole. (TJRWrestling)
4. Sheamus Returns in Vignette On Smackdown
A vignette aired during Friday Night Smackdown announcing the return of Sheamus, after an almost eight-month hiatus due to a neck injury. During the vignette Sheamus stated that the Smackdown roster has become soft and pathetic, taking shots at Shorty G, King Corbin and The Fiend in the process. Neck issues have shortened the careers of many wrestling legends from Edge to Stone Cold Steve Austin, so it is great news to see the multi-time champion Sheamus being cleared to return to the ring. Let's hope the 41-year-old Celtic Warrior can continue to raise "The Bar" in the WWE for years to come. (TJRWrestling)
3. John Morrison Officially Signs Multi-year Contract With the WWE
Sheamus was not the only superstar who will be returning to a WWE ring very soon. After months of being heavily rumored and reported on this very site in September (TJRWrestling), John Morrison has signed a multiyear contract to return to the WWE. Morrison has not competed in a WWE ring since 2011, but has stayed active wrestling in multiple places including Lucha Underground and Impact Wrestling. Morrison's return was officially announced on Ryan Satin's "Satin Sheet" segment on WWE Backstage, with Morrison later Tweeting that he "can't wait to stand again in a WWE ring opposite the most talented people in the business." Let's just all pray that one of those people isn't a large man in a thong. (TJRWrestling)
2. Bray Wyatt Pulls Daniel Bryan's Hair Out.
Throughout last week it was teased that there would be a new face in Bray Wyatt's firefly funhouse on Smackdown. During the firefly funhouse segment, however, Wyatt simply challenged Daniel Bryan to another match. At the end of the evening, Bryan responded to this challenge with his famous Yes chant. Wyatt then appeared on the Titantron and told Bryan that he will change him, and is a man of his word as there will be a new face in the funhouse. Wyatt suddenly came through the ring canvas and attacked Bryan, pulling him through the hole in the canvas where he began pulling big chunks of Bryan's hair out of his head. Longtime wrestling fans have been ripping their hair out for years over WWE's booking decisions, let's hope they don't now start pulling other people's hair out as well. (TJRWrestling)
1. The "Fiend" Bray Wyatt Debuts His Own Version of the Universal Title
Just two weeks after Bray Wyatt debuted a new blue version of his Universal title, Wyatt's evil alter ego, "The Fiend", debuted his own disturbing version of the championship. The Fiend's version of the title was created by the "Godfather of Gore" Tom Savini and features dark straps with red stitching through them and The Fiend's face featured prominently as the center plate. The only thing that may be more disturbing than the belt itself is the price tag for a replica of the title on the WWE shop. So if you have an excess of disposable income that you love to blow on useless items, or just love to make poor financial decisions, then rush over to the WWE shop and pick up a replica of The Fiend's Universal Title for the low low price of $6,499. That's less than $6,500 for the amazing opportunity to be the guy at the next live event that every other wrestling fan looks at and says "I can't believe someone actually bought that thing." (TJRWrestling)
That concludes another edition of the Top Ten Wrestling Stories of the Week. Like always, if you enjoy what I do then please follow me on Twitter @BackseatBookers and listen to my podcast The BackseatBookers (be forewarned it is explicit, as I cursed twice in my letter to Santa this year.)