Top 10 Wrestling Stories of the Week 1/9: Multiple WWE Returns, Wrestle Kingdom 14, Brock in Rumble, More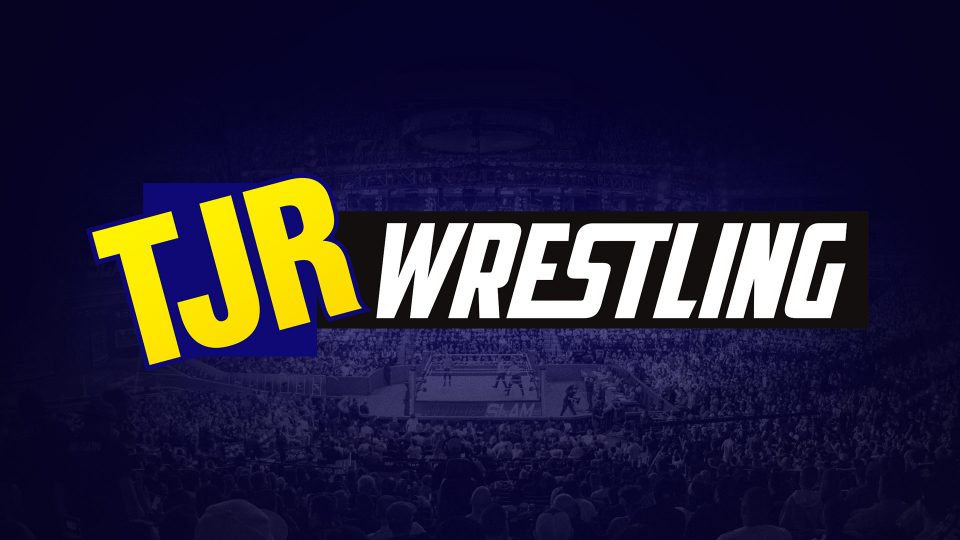 Welcome back TJR readers, did you spend all day at the gym trying to lose that extra holiday weight and miss Smackdown? Perhaps you only watch RAW if somebody is going to get married? Fear not fellow wrestling fans, as I am back with another rendition of The Top Ten Wrestling Stories of the Week to catch you all up.
10. WWE Brings Back Ice Cream Bars "Sort Of"
Like many wrestling fans of the 1980s, I have fond memories of going to a WWF live event and enjoying a WWF Superstars Ice Cream Bar. The joy of opening those bars hoping for Hulk Hogan, but usually ending up with someone like Hillbilly Jim, was a part of mine and a lot of other fans' childhood. Also like many wrestling fans, I was excited when CM Punk teased the prospect of these bars returning in 2011, only to be disappointed when it didn't occur. These feelings once again returned this week when the WWE announced that they will once again be teaming up with Good Humor to get back in the ice cream game. The quick feeling of excitement though was once again followed by deep disappointment when I realized that this new confection will be an Ice Cream Sandwich, and not the same delicious Ice Cream Bars of my youth. Clearly the WWE has not gotten the memo that I scream, we scream, we all scream for Ice Cream BARS! (TJRWrestling)
9. Big Matches Booked for NXT
The Future is looking very bright for NXT, as they booked a number of huge matches this week. Keith Lee defeated Cameron Grimes, Dominik Dijakovic and Damien Priest to earn a North American Title shot against Roderick Strong on the January 22nd episode of NXT. Also, NXT Women's Champion Rhea Ripley accepted a challenge from NXT UK Women's Champion Toni Storm for NXT Worlds Collide on January 25th, setting up a potential champion vs. champion match. The highly anticipated match between Johnny Gargano and Finn Balor will finally take place at NXT Takeover Portland, Oregon on February 16th. Finally on next week's NXT, The Grizzled Young Vets will face off against the reuniting Time Splitters from NJPW of Kushida and the debuting Alex Shelley in a first-round match of the Dusty Rhodes Classic. Clearly WWE is trying to get wrestling fans to stop Splitting their Time between AEW and NXT on Wednesday nights.
8. Jon Moxley turns down the Inner Circle
After weeks of courting, including offering him a car and a 49% stake in the group, Jon Moxley decided if he was going to join Chris Jericho's group, the Inner Circle, this week on AEW: Dynamite. Moxley originally agreed to join them, revealing an Inner Circle shirt and beginning to celebrate with Jericho and the rest of the Inner Circle with a little bit of the bubbly. Moxley, however, suddenly turned on Jericho, hitting him with the bubbly after telling him "I was just kidding, I would never join the Inner Circle, it's a stupid group, you have nothing that I want. Except for that [title]." One has to believe that if Jericho had been able to procure a box of the original WWF Ice Cream Bars to entice Moxley to join them, then this whole thing may have played out differently. (TJRWrestling)
Just kidding! #AEWDynamitepic.twitter.com/eJ1kUtcbTK

— All Elite Wrestling (@AEW) January 9, 2020
7. NJPW Wrestle Kingdom 14 Takes Place
NJPW Wrestle Kingdom 14 boasted an attendance of over 70,000 people over two days this past weekend in the Tokyo Dome in Tokyo, Japan. This marquee event featured a number of amazing moments and matches including Jon Moxley regaining the IWGP US title from Lance Archer and Tetsuya Naito winning a series of matches to become both the IWGP Intercontinental and Heavyweight Champion. Also on the card was a match between current AEW Heavyweight Champion Chris Jericho and Japanese legend Hiroshi Tanahashi, with the stipulation that if Tanahashi won he would get an AEW title shot against Jericho. Jericho ended up winning this match, but stated the following about a working relationship between AEW and NJPW:
"The forbidden door is closed, but I don't think it needs to be closed. Put aside all of the hurt feelings and egos."
Let's all hope that whatever "Doors" is in the way for these two amazing companies to begin a partnership, that they can"break on through to the other side" of them together. (TJRWrestling)
6. Lana and Bobby Lashley Get Married
After having their nuptials ruined last week, love found its way and Lana and Bobby Lashley got officially married this week on RAW. After a quick ceremony, Lana's ex-husband Rusev appeared on the Titantron to harass the new happy couple with photos from the previous week's disastrous ceremony. An upset Lashley then challenged Rusev to a match next week on Raw, which Rusev accepted. Later in the evening Lana's former Lesbian lover Liv Morgan announced that she will be in Rusev's corner for the match. It is unclear if this match and nuptials will finally end this over three month feud, or if it will continue to cause pain and torture for years to come like many marriages do. (TJRWrestling)
5. Jushin Thunder Liger Retires at Wrestle Kingdom 14
One of the greatest Junior Heavyweights in the history of wrestling, Jushin Thunder Liger, called it a career this past weekend at Wrestle Kingdom 14. Liger went out on his back, getting pinned in both an eight-man tag match on Saturday and a tag team match on Sunday. The Japanese legend won many championships during his 35-year career including winning the WCW Cruiserweight Championship, WWF Light Heavyweight Championship, and the IWGP Junior Heavyweight Championship a record 11 times. It is yet to be seen if Liger will follow in the footsteps of Steve Austin and stay retired or go the route of Terry Funk who has seemingly had 46 retirement matches thus far.(TJRWrestling)
Thank you.

https://t.co/D7hKjgiug5#njpw#njwk14#ThankYouLigerpic.twitter.com/sgIJH5olfq

— NJPW Global (@njpwglobal) January 5, 2020
4. The Big Show Returns on RAW
After nearly a year and a half away, The Big Show made his return in the main event of Monday Night RAW this week. Show was victorious in a six man tag match with his partners Samoa Joe and Kevin Owens against the team of Seth Rollins and AOP. During his absence from wrestling Show appeared in a couple of movies, as well as had a total of five surgeries on his 47-year-old hips. Show will once again team up with Joe and Owens to face Rollins and AOP next week on RAW in the first ever "Fist Fight" match. After the combatants "Fist Fight" it is unclear if they will also compete in a "thumb war". (TJRWrestling)
3. The Usos Return to Help Roman Reigns on Smackdown
After being off WWE television since last July, the Usos made their return to TV to assist their cousin Roman Reigns. As King Corbin and Dolph Ziggler were once again attempting to handcuff and smear dog food on Reigns, the Usos came down and foiled the attack. For Reigns' sake let's hope that the Usos can continue to drive to the arenas successfully to have his back in the future. (TJRWrestling)
2. Sheamus and John Morrison Return on Smackdown
It was a night of returns this week on Friday Night Smackdown. After The Miz lost to Kofi Kingston in about four minutes, the frustrated Miz turned heel and attacked Kingston. Later in the show, Cathy Kelley tried to go into the Miz's locker room, but was met by a returning John Morrison who said that, "The Miz has nothing else to say tonight." Morrison, who hasn't wrestled in the WWE since 2011, will now seemingly once again be teaming with his former "dirt sheet" partner, The Miz.
If The Usos and Morrison weren't enough returns for one show, Sheamus also made his return on Smackdown this week. Sheamus came to the ring to seemingly help Shorty G who was being attacked by the Revival. Sheamus instead attacked Shorty G with a Brogue Kick, perhaps so he can take him out and start using his new moniker Whitey S. (TJRWrestling)
1. Brock Lesnar to Enter the Royal Rumble Match
After weeks of speculation, Paul Heyman announced that no one will be facing Brock Lesnar for the WWE Heavyweight Title at the Royal Rumble. Lesnar will instead be the first competitor to enter the ring for the Men's Rumble match, taking the number one spot. Lesnar has not defended the title since Survivor Series in November and has no title defenses planned at this time, causing former WWF President Jack Tunney to roll over in his grave for ignoring the 30 days clause. (It's not really a rule. Just a storyline thing they used in the past.) (TJRWrestling)
That will conclude another edition of The Top Ten Wrestling Stories of the Week. Like always if you like what I do then please follow me on Facebook at The BackseatBookers and Twitter @BackseatBookers and listen to my podcast The BackseatBookers (be aware it is explicit as I swore 62 times this week just over Ice Cream Bars.)