TJR Staff Predictions 2015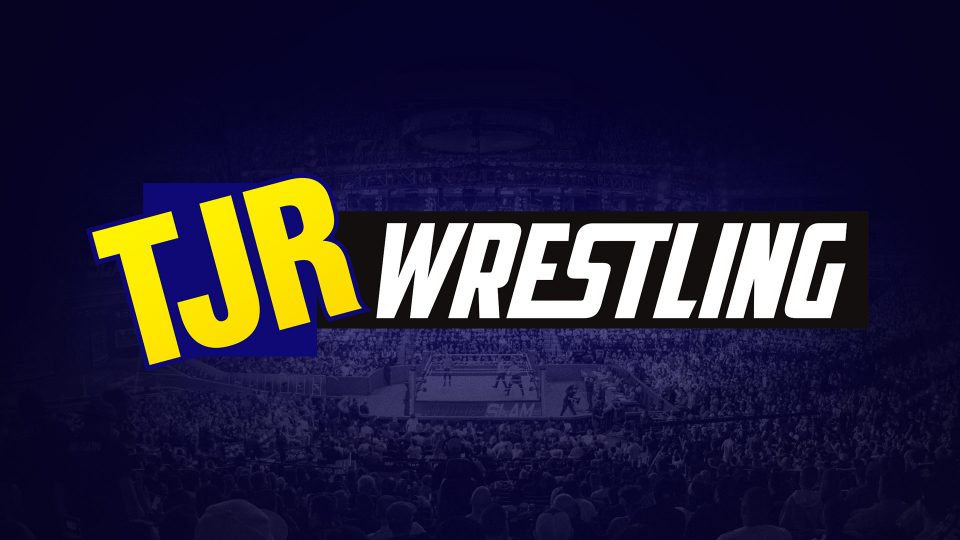 John Canton: A new year is upon us, so it's time for the TJRWrestling staff to get together to offer up some predictions for the wrestling world in 2015.
Each writer was asked to offer up five predictions that they think will come true this year. They were told come up with things that we can look back on in 12 months and see if they were right or not decisively. That means something like "this wrestler will win the WWE Title" is good, but "this wrestler will have a bad year" is bad because there's really no way of saying if that person is right or not. They were also given a word limit of 200 words per predictions, so even though it is a lot of content, it doesn't drag on too much.
The only person that saw all the predictions before this post was me and I sent my predictions to some of the others, so believe me I did not copy.
Normally we post this before the first Raw of the year. Now it's the second Raw of the year, so we're a week behind. My apologies for that.
This is a long post at over 9,000 words so let's get right to it.
Hugh Firth (Twitter @HughFirth)
The Undertaker Will Retire
Don't get me wrong. I've gone on the record many times to state that The Undertaker is one of my favourite ever wrestlers and he always will be. I also, to the surprise of myself, didn't mind the streak getting broken (although it all depends on who eventually defeats Brock Lesnar). Now, though, I feel it is time for the big man to hang up the boots, climb on the Harley and drive off into the sunset. He's done it all. He has nothing more to prove. He is a legend. For me, as good as the CM Punk match was, and as much of a shame as last year's match-up with The Beast was, I'll always think of the 'End of an Era' and him standing tall alongside HBK and HHH. Good luck, Deadman.
Daniel Bryan Will Win The WWE World Heavyweight Title Again
A lot depends on this prediction. Firstly, how Daniel's body holds up. Secondly, what changes he has made to his offense that both protects his body and keeps the 'Yes! Movement' on side. Thirdly, is that both management and creative actually support the man who is easily the most popular face at live events.
Daniel never got his re-match and was stripped of the title after the injury diagnosis. What should have been an annus mirabilis for him turned into an annus horribilis as various professional and personal obstacles derailed him. He's back though and, although a Rumble win and a WrestleMania defeat of Brock Lesnar would be incredible, I see him coming back strong in the Summer and challenging maybe a Seth Rollins for the title at the big one. Either way, do I see Daniel winning the title in 2015? Yes! Yes! Yes!
Roman Reigns WON'T Win the 2015 Royal Rumble
When is a prediction not a prediction but a hope? I don't have anything against Roman Reigns but he is nowhere near ready to lead the company. His matches are based on the same three power moves and his lack of mic skills are a worry. WWE have decided though and, to be fair, the crowd reactions to him are great.
My problem with Reigns winning the Rumble though is that I am sick of predictable Rumble matches. Absolutely sick of them. Remember when Orton was clearly going to win in 2009? Dull. Cena in 2013? Beyond boring. Batista last year? Unbelievable. I want a Rumble where the winner hasn't been picked out months in advance (or, in Reigns' case, twelve months in advance). Who do I want to win? Daniel Bryan. Will he? No. Roman Reigns will eliminate Seth Rollins and Dean Ambrose to move into WrestleMania season. Dull.
Bad News Barrett Will Contest The WWE World Heavyweight Title
God, I hope this prediction happens. Yes, I am a UK WWE fan but BNB is one of the only Brits wrestling at the highest level in the world who could genuinely take the top company title. He obviously has to prove himself first. Those injury problems? He needs to show the crowd and creative that they are in the past. He then needs to pick up where he left off with the Bad News gimmick which was really getting over.
Do I see him headlining a major PPV? Unfortunately, no. Do I see him contesting for the title at a Payback or a Fast Lane? Yes. I really hope 2015 is a good year for Barrett before going on to win the title in 2016. Just keep Jack Swagger away from him.
John Cena Will Equal Ric Flair's Sixteen Title Wins
People might whinge that I've 'predicted' this as it almost seems like WWE have written it in stone. Cena is their guy. He is a company man like no other bar The Rock. Stone Cold worked for other promotions. As did Hogan. As did 'The Nature Boy' Ric Flair. Cena has WWE running through his veins and, to that end, he is a lock to not only equal Flair's title reigns but, eventually, break the record.
It's all up in the air right now with some thinking Cena might beat Brock at the Royal Rumble but I see it during the post-WrestleMania season. A story for them to build up to and maybe make the dull third quarter interesting. It's going to happen. End of.
The Ace (@TheAce18 & @MachoMenRadio)
(Note from JC: He is not a TJR writer, but he did host TJRWrestling Radio with me for nearly four years.)
Daniel Bryan will defeat Brock Lesnar in the Main Event of Wrestlemania 31 and Seth Rollins will cash in Money in the Bank after the match
After Bryan teased us on the final Raw of 2014 that his career was in question, he announced that he would be entering the 2015 Royal Rumble. It seems like the push of Bryan in the Rumble is a year too late, but never the less, he should be the favorite to win the Rumble and get a chance to win back the Championship he never lost. The WWE will make it seem that Bryan will have never faced a challenge like Brock Lesnar, even though he faced Triple H, Batista and Randy Orton to win the title at Wrestlemania 30. A battered and beaten Bryan will be attacked after the match as he opens the door for Rollins as the door on Lesnar's WWE career ends…again.

There will be TWO first time WWE World Heavyweight Champions
To continue from my first prediction Seth Rollins will be the first of what I believe will be TWO first time WWE Champions this year. The other could be a few guys. The favorite might be Roman Reigns and I'm sure he could put on some great matches with Rollins. Another might be Dean Ambrose, who was screwed out of a win at Hell in a Cell over Rollins. The third potential first time Champion is Bray Wyatt, but they could be saving him for Wrestlemania 32 as they continue to build him on his own away from Harper and Rowan.

Jerry 'The King' Lawler will leave the announce table
It seems like the only thing that is stopping Lawler from leaving ringside is Jerry Lawler. After his heart attack I was surprised that he would want to keep working a regular schedule like that. Now, he has missed the first Raw of 2015 after being hospitalized with a case of Diverticulitis. Lawler turns 66 in 2015 and with JBL working so well with Michael Cole, as well as several other guys waiting to be called up. It's entirely possible that Lawler decides it's time to leave and enjoy life while he's still in relatively good shape.
(Note from JC: This was written before the announcement of WWE's announcer changes, but the prediction is still relevant because Lawler is working Smackdown and PPVs.)

The WWE Network will FINALLY reach One Million subscribers

You might be thinking, "Duh, of course they'll get to one million." They'll be expanding to the UK and Ireland in January but when they announced their numbers on April 7th they were at 667,000. July 31st it was 700,000 and September 30th they were at 731,000. In just about six months they added about 64,000 new subscribers. I'm sure they'll get to one million and Vince will brag about it non-stop. #OneMillion

John Cena will not hold the WWE World Heavyweight Championship

Call it wishful thinking. I'm hoping Cena isn't in the Championship picture because he is at a point in his career where it could be over in an instant. He needs to start using his star to put over younger talent and elevate them to the next level. Cena gets Brock at the Rumble and it's entirely possible he wins the title and ruins my prediction but I think Lesnar will retain and head into the biggest show of the year with the belt. After that Daniel Bryan should be feuding with or for the gold and if we see a cash in by Rollins, that could take us to SummerSlam. My only fear is that once the NFL Season kicks off in September they could be struggling for ratings and like we've seen plenty of times before. When the ratings sag, Cena gets the belt.
Andrew Johnson (@TheAEJohnson)
1) Finn Bálor will debut on the main roster.
NXT is a great place for independent stars to get used to the WWE climate, but the former Prince Devitt has acclimated faster than expected. I doubt they'll leave his unique style and showmanship in developmental for long.
2) Mark Henry will officially retire.
Dude has been injured like crazy lately, and while he's never been the pinnacle of health, I think his number is finally up.
3) Roman Reigns will become WWE World Heavyweight Champion.
Doesn't matter if he's ready for it or not, it's gonna happen. Might as well embrace it.
4) Icarus will lose the Chikara Grand Championship.
Eddie Kingston had the run of a lifetime with Chikara's premier singles title, and I don't think Icarus is going to duplicate that. I could be wrong of course, but my gut is telling me he'll leave 2015 without his gold.
5) Seth Rollins will not win the WWE World Heavyweight Championship.
I doubt I'm right on this one, but Rollins getting the belt seems to obvious and likewise too good a move for WWE to make. I don't trust them to do the right thing anymore, so that means Rollins goes without.
Justin Seagull (@PocketSeagull)
Bray Wyatt Will Get New Followers
I think the decision to break up the Wyatt Family was a huge mistake. Neither Luke Harper nor Erick Rowan have done anything significant since the split. And no, I don't want to hear about a month-long Intercontinental Title reign where Harper never won a single match. Ask Ezekiel Jackson how getting a short run with the belt helped his career. But the person who has suffered the most since the split was Bray Wyatt. His gimmick is a cult leader, yet he has no cult. That has to change in 2015. I predict that Bray will get new followers, either somebody on the main roster, currently in NXT, or from outside the company. It would be great to see some floundering talents like Darren Young or even Wyatt's real life brother Bo Dallas join the flock. A no brainer from NXT would be Baron Corbin, although he's extremely green and needs some more seasoning. Dark horses from outside the company would be the Briscoe Brothers, who I think would make excellent disciples of Bray. But I think for Bray to continue to be effective, he needs more wrestlers to buy into what he's selling.
Kevin Owens and Finn Balor Will Get Called Up
Last year I said Sami Zayn would be called up and win the Intercontinental Title, and it's ridiculous that the prediction didn't come true. Zayn has been main roster ready for a while, and no, I don't count those appearances on Raw or Main Event because they were NXT showcases. Rather than double down on my Zayn prediction for 2015, I'm moving onto Kevin Owens and Finn Balor, the two guys I think are the most main roster ready currently in NXT. Owens obviously needs some time to get acclimated to how the WWE does things, but his in-ring skills and ability to connect with the fans has never been in question. As for Finn, one look at his entrance from R-Evolution would tell you that he has money printed all over him. The sooner he gets called up, the better.
Superstars and Wrestling Challenge Will Be Added to the WWE Network
If you're a wrestling fan between the ages of 30 and 40, before there was Raw, there was Saturday Morning Superstars and Sunday Morning Wrestling Challenge. Those shows were the vehicles for the WWF to further their storylines from the mid-80s to the early 90s. They are the last major weekly shows that have yet to be added to the WWE Network lineup, an error that I believe will be remedied in 2015. If WWE was smart (and seeing how they've handled the Network programming schedule, I'm not so sure), they'd air the episodes at noon on Saturday and Sunday respectively, just how we remembered waking up as kids on the weekends to watch.
Two of the 3 Will Retire: Kane, Big Show and Mark Henry
With all of the new blood that's boiling down in NXT and ready to come to the surface, there's just not enough room on the main roster anymore, which means that some of the fat has to be cut (no pun intended for Big Show and Henry). These three are probably two years past their expiration date (which makes the fact that Show main evented Survivor Series 2013 even more insane). I'm not going to do the full parlay and say that all three are going to retire in 2015, but I'll wager that two of the three will be off the main roster by the end of the year. Henry's as good as gone, as he hasn't been active in storylines in a few months. Either Kane or Show will join him, and my money is on Kane over Show. Show has at least two or three more heel/face turns left in him.
Daniel Bryan will NOT Win Back the WWE World Heavyweight Championship
Everybody, including yours truly, was happy to see that Daniel Bryan was in fact returning to action. I was convinced for a while that his injury was bad enough where he'd have to retire, but I was proven wrong. I hope I'm proven wrong again with this prediction, but I don't think I am. Exactly one week after Bryan made his announcement, a Raw came and went without a single mention of Bryan. This signals to me that he's not in WWE's long-term plans for the Rumble, and that we should be looking at guys like Roman Reigns, Bray Wyatt, Dean Ambrose, or even Dolph Ziggler as potential Rumble winner candidates. I also think that WWE is skittish about putting the belt back on Bryan because of fear that he'd get reinjured (or because they just don't want to…after all, it took the crowd hijacking multiple live televised events before they relented and put plans in place to put the belt on Bryan). I expect to see Reigns, Rollins, Wyatt, and yes, even Cena with a run as champion in 2015. There's just no room for Bryan at the top this year.
Melo Man (@MeloOutTJR)
(Note from JC: Melo isn't a writer, but he does most of our banners including the great one you see up top.)
Daniel Bryan versus Brock Lesnar at Wrestlemania 31

I think Daniel Bryan is winning the Royal Rumble. If Reigns wins, people will boo and he'll get the Batista treatment of last year. That's my prediction. Lesnar will retain at the Royal Rumble by getting the pin on Rollin's, protecting Cena. This set's up the match at Wrestlemania 31. I can see it now. Daniel kicks Lesnar over and over again until he gets him down to a knee. Bryan goes for the running knee only for Lesnar to quickly catch him in the air and nail him with an F5. BUT BRYAN KICKS OUT AT 2! Sorry about that. I got carried away fantasy booking this already. I believe if WWE is smart (which they aint these days) that they will make this happen because it has the potential of being the great match of the year, if not dare I even say the greatest of all time.
Jerry Lawler will (hopefully) retire from commentary
Look I love the guy and respect everything he has ever done for wrestling. But like Vince, he needs to step aside. I think we can all agree that Lawler basically just shows up every Monday to collect a paycheck these days. I can't blame him. Everyone needs money, I get it. He's just so out of touch and isn't funny at all anymore. He needs to go. I think this might be the year, especially given the health issues he has been having as of late. But who would replace him? I would love to have a team of Regal, JBL and Cole because let's face it, JBL and Cole aren't going anywhere anytime soon.
(Note from JC: This was also written before Lawler was moved off Raw. Still relevant since he is on Smackdown.)
John Cena will become a 16-time Champion. Believe that.
If it doesn't happen at the Royal Rumble, it will happen at least once more sometime this year. It's gonna happen people. We have a better chance of this happening then seeing the heel turn or Cena being the one to end Rusev's current undefeated singles streak for the U.S Championship. It's just another prime example of Vince being so out of touch and Stephanie and Hunter being his yes men along with the rest of WWE creative. I am begging for something new. Something different and fresh. I'm tired of seeing Cena as the face of WWE. You know why Undertaker is so great? Because he changed with the times. He evolved his persona. How many times has Cena done that? Once since his Doctor of Thuganomics gimmick? He is stale beyond stale at this point. Give him as much titles as you want, it's not going to change anything. People want change.
The fans will turn on Roman Reigns and he will turn heel as a result.
It's already slowly happening. WWE is clearly making this guy the next Cena. The problem is that it's not up to WWE who the next Cena is going to be, it's up to the fans rather they like it or not. Look what happened with Daniel Bryan last year. Everyone was expecting for him to come in at number 30 and when Rey Mysterio came out, they took a massive crap all over him. I feel bad this year for anyone other than Bryan who does not win the rumble match because he will likely get the same treatment. The only one I can see fan's giving him respect is Ziggler because he has earned it. Maybe even Dean since he has lost so much matched a feuds, but I honestly do not see that happening. But if Reign's wins which still looks like the plan, you better believe the haters will be out in full force. Sure he will get some cheers because like Cena, the kids and ladies seem to love him. But like Batista last year I can't see this year being a good one for someone who I will admit is good, but he needs more work. His time sadly is not now. Pun intended.
Sami Zayn will get called up to RAW only to sadly get lost in the mid-card shuffle.
This is one I am really hoping does not happen. But I fear it will. If it were up to me, I would have him stay down in NXT for good with Balor, Owens and the rest of the awesome talented roster they have there. Recent reports are saying that Adrian Neville is on his way to the main roster with a new "Mighty Mouse" type gimmick. Why change his gimmick at all? I fear what will happened to this talented wrestler due to what happened to Bo Dallas, Emma and most recently The Ascension just to name a few. I hope I am wrong and he has much success on the RAW brand, but I just don't see it happening. I can easily see him getting lost through no fault of his own which is the biggest and saddest truth of it all. Wake up WWE. If you call this guy up, do not let him become just another guy. Push him. The crowd will get behind him. They already have.
Mike Holland (@DharmanRockwell)
1. Dolph Ziggler Will Win The WWE World Heavyweight Championship
With John Cena on the downslope of his storied career, the race is on to find suitable replacements. While Roman Reigns gets the lion's share of the press in that regard, it's Ziggler who has consistently demonstrated that he is capable of some of the finest work in the company when healthy. That's why Dolph will win the biggest belt in the company for the first time in 2015. Ziggler being the focal point of the 2014 Survivor Series match before Sting showed up was no happy accident: he has put just as much effort crafting his character outside the ring and through social media than inside of it.
With Bryan's long-term prospects questionable at best due to injury, the time is now for the WWE to allow another smaller but athletically gifted superstar to obtain the World Title. His recent "firing" by the reinstated Authority further shows their desire to give him a meaningful program. It's about damn time. DZ's desire to steal the show every single night no matter where he's positioned on the card is precisely what Vince McMahon's "brass ring" comments were about. There's no better time to give it a go.
2. Daniel Bryan Will Win The Royal Rumble
I admit some personal interest in this one since I'll be in the building, but all the talk of Roman Reigns being the automatic bidder to unseat Brock Lesnar at WrestleMania is currently looking much less like a done deal with Bryan's announcement that he's healthy enough to compete in the Rumble. Much of this situation is overshadowed by the suddenly-a-triple-threat match between Cena, Lesnar and Seth Rollins that smartly enables Cena to potentially come out the victor and still lose the belt thanks to a briefcase. Putting Rollins in that match went a long way toward solidifying my gut instinct that the WWE is going to use Roman as a red herring in order to let their white-hot Daniel Bryan vs. The Authority angle play out. Reigns doesn't lose much as he can be booked against whatever heel gets the drop on him and keep improving his game.
As much as fans have responded to the former Shield member, nobody united the crowd like the Yes Movement in 2014. Whether he's renewing his amazing rivalry with Seth or taking on the Beast before his exodus, Bryan is the right choice to capitalize on WWE's much-prized momentum here.
3. Damien Sandow Will Turn Face
It can't be denied that many of 2014's more entertaining moments came courtesy of the Intellectual Savior of the Masses. Nobody's done more hard time than Sandy, who went from winning MITB in dramatic fashion in 2013 to losing to just about everyone in a little more than a year. Despite those challenges, Damien keeps coming back, from impersonating historical figures to parlaying that into his current role backing up The Miz. Fans have responded to Sandow (who is one of the few talents on the roster who is actually laugh-out-loud hilarious) and the company has heard them to the degree that they are (naturally) purposely preventing Miz from allowing him into the ring. While that will undoubtedly continue and go on far too long, eventually Sandow will have to split from his Hollywood mentor and embark on a face run.
The best part is this turn includes the ensuing feud as part of it, with The Miz being the perfect counter to launch Sandow to new levels of popularity. While it would be a bit too much to hope that Sandow won't go the way of Santino, at least he'll have something new and interesting to do. Fans will pop for him regardless, but WWE would be silly to not take advantage of this groundswell.
4. Brock Lesnar Will Leave the WWE
In what will be the final act in a marriage that turned out not to be quite as much as they'd hoped for, Lesnar will work the rest of his committed dates and hop right over to the UFC when his contract expires in March. Lesnar has definitely increased visibility for the company with his presence on the roster, but ironically it's been that lack of presence that's been damaging for the belt itself. While decisive wins over Undertaker and Cena allowed the company to position Brock as a bona fide monster, his excessive absences have not allowed him the opportunity to back it up.
Recent events have foretold the eventual pairing of Brock's advocate Paul Heyman with the very full-time #1 heel Seth Rollins. Whether the company alters its rumored original plan of having Lesnar drop the belt at Mania or not, he's too much of an egotist and an adrenaline junkie to allow his UFC career to end as it did. He'll go to the highest bidder, and given the WWE's struggles with the Network and the affects of the lack of title defenses to the prestige and creative direction of their championship, it won't be them.
5. Charlotte Will Win The Divas Championship
If you did a quick poll of who fans are most excited to see make the jump to the main roster from NXT, I'd wager the smart money would be on Adrian Neville, who is one hell of a hand and coming off a fantastic year. While that's a good thing, it doesn't necessarily translate to success on the WWE roster, and I fear he's in for an uphill climb. WWE has softened their stance on "smaller" guys, but it's a slow process indeed. That leaves the door wide open for Charlotte to make the biggest impact in 2015, beginning with her getting the Divas title to replace her existing NXT version.
No division in the company needs a makeover more than this one, and having an authentic athlete with wrestling in her genes who doesn't mind playing the heel is just what the doctor ordered for a company overdosing on Total Divas. With AJ Lee's status uncertain and Paige's growth a bit stunted, it makes sense to allow a heel not named Bella to wreak some havoc on the main stage. Expect Ric's daughter to be a major player this year.
Christian Michael (@Christian_973)
1. Three Different Men Will Win The WWE World Heavyweight Championship
2014 was a very down year for the most prestigious prize in WWE. Due to Daniel Bryan's injury and Brock Lesnar just never appearing on TV we had four PPV's where the title wasn't defended. It sure seem like a lot more. Due to that I see WWE putting an added emphasis on the title by featuring it and even having a few title changes to restore some excitement to it. If you want names, we'll go with Daniel Bryan, Dolph Ziggler and Seth Rollins. They will all win the WWE World Heavyweight Championship at some point in 2015.
2. Stone Cold Steve Austin will return for a storyline in 2015
It has been almost four years since the Texas Rattlesnake took part in any storyline in WWE. If you forgot about it that's because he was the referee in that atrocious Jerry Lawler vs. Michael Cole match at WrestleMania 27 so it is understanding. Austin is very busy these days with his podcast and TV shows but if you listen to him you can tell he has an itch to do something with WWE again so I think he'll make time to do some sort of angle this year. Especially if he's looking to have a final match at WrestleMania 32, I can see him getting in there to "test the water" to see if he has it in him for that WrestleMania match.
3. Cesaro will win both the Tag Team and Intercontinental Championships
2015 will be a big year the Swiss Superman. His tag team with Tyson Kidd looks like it will take off with a few big wins. A title run seems to be in their future. Their future also isn't as a long term team so I can see a scenario will they split, have a feud and the winner of the feud (Cesaro) moves on to be the top contender for the Intercontinental Championship.
4. Sami Zayn and Kevin Owens will battle for the NXT Championship at WrestleMania
2014 was the year of NXT. Their four live specials managed to blowup the Internet with their awesomeness each and every time. It would behoove (love that word) WWE to carve out ten minutes at WrestleMania to showcase how awesome NXT is. Sami Zayn should hold onto the title for a little while considering how long he chased it and Owens is set to be his biggest rival. They won't have the time to have classic but that's what the NXT specials are for. This is just for a taste of greatness and introduce some fans to NXT that might not watch the show.
5. Saturday Night's Main Event will return as a WWE Network special
I think at some point in 2015, WWE will wake up and realize that the key to driving the Network is new, in ring programming. Main Event and Superstars suck. Let's face it. It's lower mid card guys and no one is going out of their way to watch it. Erick Rowan vs. Titus O'Neil isn't driving Network subscriptions. If WWE booked a Saturday night show with a few big matches under the banner of SNME it could be huge. You'll grab the nostalgia crowd (like this dope) that loved that show because I grew up on it and the format is so different than what you see today. You'll grab today's fan because you're going to book good matches. Have guys like Daniel Bryan, John Cena, Randy Orton etc. your top guys on the show and treat it like a big deal. People will watch it. Three or four of these a year is more than enough. You want to keep them special and not water it down. It's simple. Do it.
Matty J. Douglas (@MJDP_GSE)
The Undertaker Will Wrestle At Wrestlemania 31 (And It Will Disappoint)
The biggest question heading into Wrestlemania season is whether it will be Roman Reigns or Daniel Bryan that win the annual Royal Rumble and wrestle in the main event of Wrestlemania 31? The second biggest question is who will be the odd man out at Wrestlemania? Believe me, with so many deserving/needing a Wrestlemania moment and so few spots on the card itself, somebody will be left out.
The third biggest question is whether or not The Undertaker will come back to avenge his first Wrestlemania loss at Wrestlemania 31? I think he'll be there and he'll wrestle. Not only do I think he'll have a match (likely with Bray Wyatt), I think it will be one of the worst matches he'll ever have at Wrestlemania. I'm not hoping it will be, I just don't see him and Bray having anything resembling a classic match.
Booker T Will Not Finish The Year As A Member Of The Raw Announce Team
Booker T's appointment as Raw's third announcer will not last through 2016, as his position is transitional in my opinion. If the WWE actually had faith in his ability to be an effective announcer, he wouldn't have been pushed out on Smackdown.
He'll be there for a little while until somebody else is ready to take his place. Could it be Renee Young? Byron Saxton? Or maybe Corey Graves will be fast tracked from NXT up to Raw? Somebody will replace Booker, the question is simply who his replacement will be?
Roman Reigns Will Drop The Shield Gear
If Roman Reigns is going to be the transcendent star the WWE is hoping he'll be, he'll need to transcend The Shield, and all of their trappings. I feel that the gear will be he first thing to go, probably by the time Wrestlemania 31 rolls around.
Hopefully it doesn't end there. Hopefully they give him his own music and come up with a new catchphrase. I think he should still come out through the crowd though, because it still looks cool and will help portray him as a man of the people. He needs to solidify his own identity and not remain so attached to the glory days of The Shield, and I predict the WWE will make a concerted effort to do so.
Darren Young Will Be In The Midcard Title Mix
This Monday on Raw, during the opening segment where everybody on the WWE roster stood out in the ring to be addressed by The Authority (a visual I don't like for a variety of reasons), Darren Young was trending on Twitter. It seems that the WWE has forgotten that they have a mainstream attention magnet on their roster. I say that because even before his injury he wasn't featured that much, if at all.
I understand the apprehension. You don't want to throw him into something that might seem offensive, or have it seem like you are giving him a push because he's gay. That being said, you have a guy on the roster that will attract outside eyes to the product, and I can't believe they'd ignore that, especially considering he's coming off an injury and looks positively bad ass these days. He's always been a solid hand, so it wouldn't surprise me to see him sniffing around the Intercontinental and United States Championship in 2015, if not winning one of those titles outright. He's a great story and a publicity magnet, waiting to be unleashed.
The Wyatt Family Will Reunite
I believe that at some point this year, the WWE will get their shit together and figure out that Bray Wyatt needs his sons Erick Rowan and Luke Harper back in the fold. I hop that they'll figure out these three men are more effective together than apart. They shouldn't have been broken up in the first place, and the mistake will be rectified in 2015.
Whether they three of them continue to be singles guys but affiliated with one another, or whether Harper and Rowan are given the tag team title run they deserved as a unit before being broken up, The Wyatt Family will walk together again, striking fear into all that cross their path. As it should be, and as it always should have been.
Jerry Brandt (@HahaJerryBrandt)

1) Cesaro and Tyson Kidd will win Tag Team Gold
With the likely splits of the Dust Brothers and Miz and Mizdow, the Fed (Screw you baby pandas, it will always be the Fed to me!) needs some quality heel tag-teams besides the Ascension to face the current champs, the Usos. Enter the latest tag- team formed of people Creative has no idea what to do with, Cesaro and Tyson Kidd.
The teaming of Kidd and Cesaro may upset some people who'd like to see each one finally get a real run in singles competition, but it's not likely to happen any time soon with guys like Cena, Daniel Bryan, Roman Reigns, Seth Rollins, Dean Ambrose and Bray Wyatt all above them on the card, so a solid run as a tag-team may be the best option for those of us that want to see Kidd and Cesaro get more screen time. K-Swiss will win the Gold…errrrr, bronze, in 2015, and be entertaining as hell while doing it.
2) Austin Aries will sign with WWE
The Greatest Man That Ever Lived had me sticking with TNA long after people would argue that it had jumped the shark, but rumors have been around since autumn that Aries' TNA Contract is up soon. With their new TV Deal on a channel that is somehow less popular than Spike, it's likely TNA is looking to shed some payroll, so that makes sense. So where is the logical next stop?
Personally, I'd love to see him in Lucha Underground (which I cover each and every week, RIGHT HERE on TJRWrestling.com!) but don't think it's likely. I also think going back to ROH is a step down for Aries after his TNA run. WWE is the next level for Aries. You can make the argument that WWE doesn't really need Aries, naysayer, and my counter is that pretty soon, guys in NXT will be moving on to the main roster, and NXT will need to restock. Triple H has stated publicly that he sees the future of NXT as a separate brand on par with WWE, and Aries would be the perfect way to add new blood and not lose anything in terms of star power. Aries will sign with WWE in 2015, and NXT fans will reap the rewards.
3) Brock Lesnar Will NOT be WWE World Heavyweight Champion at WrestleMania 31
"Brock's a huge star! Brock's contract runs through WrestleMania, he's gotta be in the Main Event! WWE loves putting over part-timers!" I've heard it all, and you know what, it doesn't jive with me. I know that it seems like Vince McMahon has lost touch lately, and maybe to some extent he has, but even he would have to admit the fault in putting The Belt on a guy who just isn't around for months on end. It makes the Championship seem unimportant, and I can't believe that's what WWE had in mind when they finally decided to unify the two most prestigious belts in the history of wrestling.
Brock doesn't need the belt to be in a Main Event Level match at WrestleMania, his match will be considered one of the Main Events no matter who he's in the ring with. The WWE on the other hand, needs the Championship to Matter. Brock won't be around forever, regardless of what happens with his MMA career. Just because WWE made a mistake by putting Brock over Undertaker and ending The Streak, doesn't mean they have to keep compounding the mistake by keeping Brock Champion. Whether Brock loses the title in the Triple Threat match at the Royal Rumble or later at the Elimination Chamber, I think someone else walks into WrestleMania with the big belt.
4) Bad News Barrett will have a Long Run with the IC Title
Barrett was doing some of his best work in WWE prior to his injury last year and his subsequently having to give up the Intercontinental Title. Mad that Barrett won the title from Dolph? I'M AFRAID I'VE GOT SOME BAD NEWS FOR YOU! It made sense storyline-wise for Dolph to lose the belt, and Barrett being the one to take it from him was also the right decision. Not only does it give the guy who never lost the belt a chance to resume his run, but beating one of the most over guys to do it and being perceived as a cog in the machine that sent Dolph packing (however briefly) helps cement Barrett firmly as a heel after he was starting to get some face like reactions from the crowd.
I think Barrett holds the title until at least WrestleMania and helps to make the title the prestigious belt it should be. It's time someone got a real long-term run with the belt. Bad News is Good News for the IC Title.
5) Rey Mysterio will wrestle in Lucha Underground
It seems that Rey is pretty much done in WWE, even though nothing official has been announced. I think once something official does happen, the logical landing place for Rey is in the Lucha Underground Temple. Rey has ties with AAA in Mexico, which is responsible for Lucha Underground. Rey would give Lucha Underground an established veteran experienced in the Lucha Libre style, someone who could work with the young guys and draw more attention to the show.
It makes sense for Rey too as he clearly wants to continue his wrestling career but likely at his age would benefit from an easier schedule. It also seems like he enjoys working with the younger talent and could obviously offer a lot in terms of helping the younger guys in Lucha Underground get better. Of all my predictions, this is the one I'd most like to see happen because I think seeing Rey in the Lucha Underground Temple would be a lot of fun.
Brandon Lasher (@WWEBNRL)
1.) The Ascension Will Win The Tag Titles

The Tag Team Division is a little stale right now. While we do have a couple solid teams, we have run the course of quality opposition to the Usos. In comes The Ascension from NXT to save the day!
The Ascension sure has made a quick impact by looking like and verbally insulting the Road Warriors. It might be tasteless at times but they are heels and we are in desperate need of strong heel tag teams. I expect to see a fair amount of title changing in the tag division this year. I look forward to seeing if The Ascension can hold their own long term with the Usos. In the short-term, they will be tag champs.
2.) Bray Wyatt Will Win The Money In The Bank

Bray Wyatt is slowly being built as the next great bad guy in the WWE. He is among their best talkers and his wrestling has drastically improved in the last year. His momentum was slowed a lot thanks to John Cena in 2014 but Bray has been getting back his heat in the last few months. He needs to continue to look and be booked strong in 2015.
What is the best way to do this in this day and age? You give the man the Money in the Bank Briefcase! I can just imagine the great mind games that Bray will play with the Champion as he holds onto the Money in the Bank. I look forward to seeing what he can come up with when he gets the briefcase in a few months.

3.) All Three Former Shield Members Will Hold the WWE Title this Year

This looks like a year of dramatic change for the WWE. It is beyond time for the younger talent to have their first WWE title runs. I think all three former members of the Shield will hold the WWE title this year. They certainly have already made their impacts on the main event scene and it is time to make the next step.
Seth Rollins is winning the title really soon. He is the best heel that they currently have and his storyline relationship with The Authority makes his a shoo-in for a cheap title win. Roman Reigns is clearly being groomed as the next big star and should get a chance to show his potential with at least a short title reign.
The most interesting is Dean Ambrose. You don't have a guy main event multiple pay-per-views and not see what he does with the title. He might have to wait the longest but his popularity; mic skills and wrestling talent should get him a deserved reign as well in 2015.
4.) Daniel Bryan Will Not Hold the WWE Title This Year

I really missed Daniel Bryan. He was the best performer of 2013 and 2014 until he got hurt and missed nearly eight months. I believe that is the point. He had a career threatening injury that will give upper management pause for a title reign and other major pushes. They weren't exactly keen on giving him the title in the first place until the fans basically forced it at WrestleMania XXX. I am sure they will want to see if he remains healthy for an extended time before they might consider it again.
5.) John Cena Will Defeat Rusev at WrestleMania 31

I will be attending my first WrestleMania this year and couldn't be more excited. What will help to destroy my joy this year? The fact I know that Rusev has been built as a monster for an entire year just to be fed to "energy vampire" John Cena at the biggest show of the year. Sigh. Can't John Cena ever put over a young and upcoming heel? I am afraid we will be seeing some super patriotic garbage with Cena playing the role of the great American hero who overcomes another evil foreigner. It will be so rare to watch Cena overcome the odds. Again.
Thomas Briggs (@thjbriggs)
Daniel Bryan will hold the WWE Title more than anyone else in 2015
Last year I went 1 for 5, only nailing the WWE Network's launch. So this year, I'm going a little conservative. I made this same prediction for 2014, and for a few months, it looked like I was going to be right! Daniel Bryan had one of the biggest WrestleMania's in the past decade, and he was well on his way to supplanting John Cena as the company's top face. Then he got injured, and my prediction went out the window.
Roman Reigns is certainly WWE's GUY right now. Thanks to his look and potential (I'm not a Reigns hater like other hardcore fans, I think he can grow into a very good performer), the WWE is looking to push him to the top this year. But just like 2013 proved, you can't hold Daniel Bryan down. If he's truly healthy, and that's a huge if, Daniel Bryan's popularity among fans will simply prove too strong to ignore. He will hold the WWE Championship longer than any other wrestler this year. Reigns will be pushed too, and that's ok. The more big pushes the better.
TNA will be dethroned as the #2 promotion by… a newcomer?
Did you catch TNA's premiere on Destination America? It was pretty good. And because Raw was bad, many hardcore fans online quickly claimed that TNA was the true place to watch superior wrestling. But they're wrong.
TNA has made some improvements. Because they've been forced to work Manhattan (after being evicted from their studio space in early 2014), crowd participation has gone through the roof. If TNA plays it smart, they'll benefit from only playing to hardcore crowds. They've also used the move to Destination America as a way to refresh their product, always a good thing. And Josh Mathews works there! That's an improvement for sure.
But TNA remains a fairly unexciting product. And lets call a spade a spade, the move to Destination America was one of desperation, and their ratings are certain to go down. Couple this with genuinely exciting wrestling in ROH, Lucha Underground, and GFW/NJPW, and it becomes clear that TNA is leaving the door open for another #2 promotion to emerge.
My pick, in the interim, is ROH. But in the future, I think international promotions, led by Global Force, will TNA's #2 spot.
Unfortunately, none of the "Big Three" NXT signees will debut with WWE in 2015
NXT had a great 2014. Because the show is being used as a centerpiece for the WWE Network, plenty of special attention has been given to WWE's minor league roster. And in 2014, WWE scored three of the biggest names in independent and international wrestling: Prince Devitt (now Finn Balor), KENTA (now Hideo Itami), and Kevin Steen (now Kevin Owens). All three are exciting talents and should be great additions to WWE's main roster when they're eventually brought up.
The problem is, WWE likes to take their sweet time in developing NXT talent. And while that can be frustrating, it's ultimately a reasonable thing. Both Seth Rollins and Dean Ambrose spent a far longer time in developmental than hardcore fans felt necessary, but both men made an immediate impact in WWE once they did debut. 2015 is the year of Bryan and Reigns, the WWE will be patient before promoting Owens, Itami, and Balor. But don't get mad, fans will benefit from a GREAT program between Owens and Zayn.
The WWE Network will be a success, achieving 1 million subscribers in the US
It's fair to call the 2014 launch of the WWE Network "rocky". The Network was plagued with technical issues right out of the gate, preventing users from signing up, or getting double charged. Of course, even when the issues were smoothed out, the Network wasn't introduced to international markets until later in the year. It STILL hasn't launched in the UK. So the overall audience has been limited because WWE hasn't yet finished extending its reach. But even with that explained, the Network has still underperformed in number of subscribers required to net a profit.
2015 will be a profitable year for the WWE Network. Not only will it FINALLY be introduced to all important markets, but because the WWE exciting pushes are coming (of the Bryan and Reigns variety), there will be more excitement surrounding the product, leading to an increase in subscribers. They WILL hit one million US subscribers, making the network profitable. The Network itself is still a very good deal, and more great content is being delivered on it every week. As long as WWE holds steady and continues to promote it, it will be a success.
Bully Ray will return to the WWE and be used as a top heel
We all want to see Kurt Angle return to the WWE and Angle slam Rusev. In a dream world, we'd also like to see Stone Cold Steve Austin have one last match at WrestleMania. Hell, even the return of Jeff Hardy would be a very big deal. But none of those things are going to happen, in 2015 or beyond. No, the only returning superstar to the WWE will be Bully (Bubba) Ray Dudley.
Maybe that's a bit unfair. I see both Bully and Devon returning. But as great as Devon has been over the past couple years, Bully is the one who has truly upped his game. When rolling, he's one of the best heels in the world. He's also in the best shape of his life, and the WWE is looking to bolster their tag team division. But Bully won't be relegated to the tag team division for long, he's destined to be a top heel in WWE, battling Daniel Bryan for the WWE Championship. He still has so much to offer in the remaining years of his career. He may not be a flashy return, but it makes the most sense, and you should be darned excited to see him again.
John Canton (@johnreport)
Dolph Ziggler Will Beat Triple H In A PPV Match
There has to be a reason why WWE continues to have Triple H trying to screw over Dolph Ziggler more than just because Ziggler got the win at Survivor Series. My guess is that it's going to lead to a match at some point in 2015. That doesn't mean WrestleMania because I think that'll be Triple H vs. Sting, but perhaps soon after that we'll get Ziggler against Triple H.
When Ziggler does face Triple H he'll also get the win because there's no reason for Hunter to go over a guy like Ziggler. It would be one of the biggest wins of Dolph's career and hopefully he can also win the WWE Title this year, but that's not something I'm going to officially predict.
Charlotte Will Win The Divas Title
This is a no brainer to me. The divas division really needs a spark right now. WWE doesn't have to look at bringing back former divas or anything like that. They already have a woman that can make a difference and that's current NXT Women's Champion Charlotte.
It's time for her to graduate from developmental, get called up to the main roster and have some great matches. Let's just hope WWE manages realizes that the women need more than five minutes to have a good match too.
Paul Heyman Will Be On Screen GM
Since it appears likely that Brock Lesnar is going to leave WWE after WrestleMania (some might call it a mutual parting of ways), Paul Heyman will need something to do. Since the whole "Heyman Guy" thing seems played out, WWE should make him the permanent GM of both Raw & Smackdown.
Heyman loves performing. He's a great talker. He was really good in the role over a decade ago. We're sick of seeing Triple H and Stephanie McMahon in charge. Heyman would be a welcome change. It might happen in the summer.
Rusev Will Win The WWE Title
This is probably the prediction that is the most unique out of my five because nobody else went with this. If WWE is serious about turning Rusev into a top guy then a WWE Title push needs to be considered for him. It might take some time to really get him at that level, but he's a talented guy with a beautiful manager in Lana and they certainly have the right kind of heel heat too.
It's another thing that might happen later in 2015. Perhaps he wins Money in the Bank to get the title shot or he simply rolls through the competition to earn it. Either way, Rusev has a legit hot to be WWE Champion this year.
Dean Ambrose Will Turn Heel
This is something I've written about many times in recent months: WWE needs more top heels. With Daniel Bryan back in action and Randy Orton set to return at any time, the face side of the roster is stacked right now with five elite faces (Cena, Orton, Reigns, Bryan and Ambrose), plus guys like Ryback and Ziggler that can get there with the right push. In order to balance things out, somebody has to turn. Ambrose would be the right pick.
As good as Ambrose is as a face, he might be better as a heel. It will be fun to see him unleash as a heel if they allow him to really show what he can do. This is another prediction that would be for later in the year too.
—
That's a wrap. Whose predictions do you like the most? What ones are least likely to happen? Let us know in the comments below.
Thanks for reading and we hope you stay with us in 2015 for another interesting year of writing about wrestling.