TJR Q&A #32: AJ Styles Possibly Going to WWE Raw, Drew McIntyre's Return, Bray Wyatt & More (40+ Questions)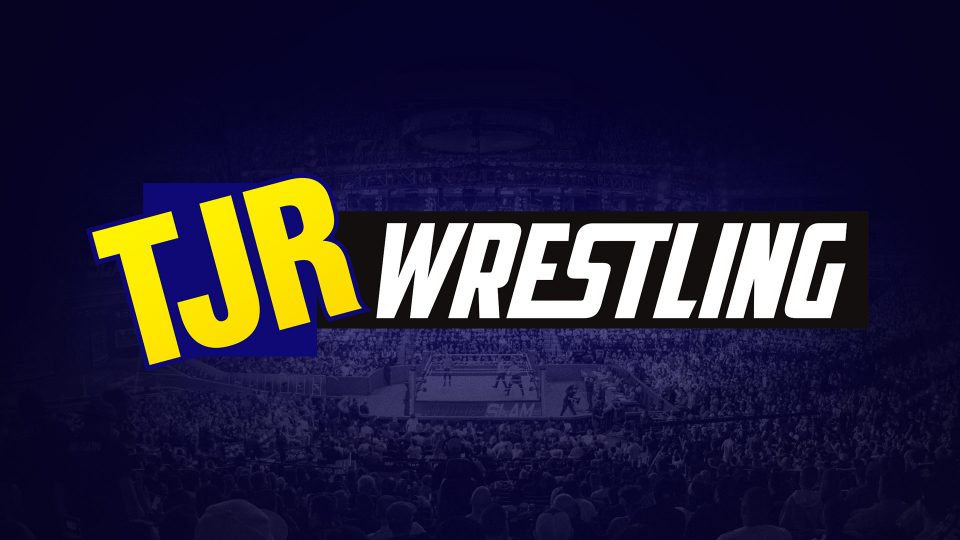 Now that WrestleMania madness is over, I can bring back the Q&A column after a few weeks. As always, the questions come from my Facebook page and it's the first of two parts of questions and answers from that recent post. As always, reader questions will be in the quote box while my answers will follow.
1. Daniel Mount
Who will AJ feud with if he goes to Raw?
There are a lot of options for him with Strowman, Joe, Owens and even Triple H. If they want to feud him with Balor that would be cool too. Mix in G&A to see who they might side with. I think the reason they will move him is to freshen things up for him.
AJ Styles is the best performer in WWE and if he moves as expected it's because the creative team knows Raw needs a boost that he can provide.
2. EJ Acosta
Is Tyson Kidd still employed and if so where is he? I thought his injury was healed up.
My understanding is that he's still under WWE contract, but he's not going to wrestle again. It was a very serious neck/back injury and he nearly died. It was a difficult situation, that's for sure.
3. Ian Pinkett
With the shuffle coming up which 3 stars (2 male, 1 female) would you move from each brand and why?
From Raw I'd move Charlotte, New Day & Sami Zayn (that's five people). Cesaro would be a good choice too.
From Smackdown I think AJ is moving. Also, Alexa Bliss. Maybe Aiden English to try to see if he can do well on his own.
The main reasons why is to create new matches and feuds for those performers.
4. Matt Tome
Do you foresee Bray Wyatt capturing the WWE Championship again in the future, or was his reign simply for his feud with Randy Orton?
I don't like that he lost the title and I hope he wins it again soon. He's still young, so he'll have other title reigns. I don't get the title switch because he had zero successful defenses on PPV and the match at WrestleMania was too short.
Some people think it was a favor to Orton since he took an ass kicking from Lesnar in the summer. I don't really buy that. I just think this is part of the story and Orton's not going to have a long reign.
5. Jason Wampner
Any chance of Zayn going to Smackdown or having him play the role of under dog who starts a winning streak?
I think Zayn should go to Smackdown because if he stays on Raw he's really going to get lost in the shuffle especially now that Balor is there and if Styles goes there that will make it tougher for Zayn too. A winning streak sounds like a great idea since he rarely wins.
6. Sven Vogt
Do you think that Tye Dillinger will be used right on the Main Roster? Or will he end up as a fashion police guy or something like that. He is super over with the 10 gimmick, but Fandango was too with his song. As much I would love to see him as a midcard guy, I have my doubts.
I hope it works out, but I'm not sure if he'll get past the midcard level. You never know, though. The crowd support is there and that's a good thing obviously.
I have my doubts too. I wrote about it in a column on Sunday as well. Check that out for thoughts on him and others.
7. Mark Newsome
Do you see Undertaker making any sort of appearances or doing any interviews anytime soon? If so, when, by who?
I don't think so. That's not his way. If he goes in the HOF one of the next few years then he might do it, but not any time soon.
8. Daniel Hill
Is Nakamura's first fued likely to be the Miz then on to the WWE title picture after when Orton/Wyatt is done?
I think he'll feud with Miz for a few months for sure. I don't know about being in the WWE Title picture that fast. If he really catches fire then build up early next year for WrestleMania. It wouldn't shock me if he's against John Cena at SummerSlam or something big like that since Cena had matches with Owens and Styles when they got called up.
9. James Tascar Mayhew
What do you think Jim Ross' role will be for the next 2 years?
He'll probably be on PPV Kickoff panels with Jerry Lawler, Booker T and guys like that. Better him than Rosenberg or Sam Roberts. Maybe they will get him to interview people for shows on WWE Network. I dunno if he'll call matches, but I wouldn't mind that at all. He should be on Smackdwon full time if it was up to me.
10. Joe Neal
Which brand do you see Asuka winding up on should she get called up after Summerslam?
Flip a coin. I don't know if it matters. Just her being there helps whoever she works with because she's so good. I would guess Raw just because Bayley and Banks would be two natural rivals especially since she has history with Bayley in NXT.
11. Anthony James
How would you use the shakeup to create new mega stars?
Book people better. It's not that hard. Just give somebody a lot of wins and hope they catch fire. It's what they did with Reigns because people cheered him the most in The Shield. Then people booed him because he wasn't Daniel Bryan even though they wanted him in that spot. A guy like Zayn could be a big deal if he's booked to get wins.
12. Aaron Plenske
I haven't watched wrestling since CM Punk's big run. I didn't stop watching because he left, it was just coincidence. Should I start watching again and why?
I think the roster is pretty good and deep. Match quality is really strong across the board. Smackdown promos have been some of the best in years. On Raw they don't get as much freedom to do "shoot" style promos like on SD. The product isn't great all the time, but I believe in a lot of the talent and it's one of the best rosters they've ever had.
I think 2011 and 2012 were great because that's when they really got behind Punk and Bryan while also debuting The Shield in late 2012. They might be on the verge of something cool now.
13. Aj Giacobbe
Do you see the group Sanity going to the main roster and which brand?
Yeah they'll do well on there too. Maybe in the summer. Either show is fine. It's always tough to answer the "what show" question because they are both live and equal in importance, so either one is fine.
14. Cory Andrew Bacon
Completely off the top of your head, without knowing the roster, who is your first choice to win the Women's Tournament?
I think Tessa Blanchard might be booked to win it. She will probably be in it and is very good.
They also signed a Japanese wrestler Kairi Hojo that is apparently awesome. I don't know much about her, but it would be a perfect way to make her look like a big deal immediately.
15. Shay Smithers
Assuming JBL gets let go due to the bullying controversy, who's another announcer you think would be a good choice as a replacement?
I don't assume JBL is getting fired. He might. I think Christian would be a fantastic commentator as a heel or a face. I'd love to see him in a spot like that.
16. Kris Doss
Do you think Drew McIntyre will fulfill his positioning as the chosen one after his run in the Indies or do you think he will be back to a 3MB like position?
I think it's very possible that Drew can live up to the potential. He's only 32 years old this June, which means he's going to have another 7-10 years of greatness ahead of him. He improved while he was gone from WWE. I have high hopes for him. If WWE is really serious about getting bigger in the UK and competing with other companies there then they will get behind him a lot as a Scottish wrestler.
17. Geoff Landtbom
If Stone Cold Steve Austin doesn't suffer the neck injury, could Austin/McMahon been as huge as it got? I've always thought that the neck injury (and it was awful) nonetheless served as the catalyst, the reason, for that feud and without it I'm not sure how it would have worked in an alternate universe. Maybe it could have still worked but it may not have drawn as much money, at least that's my take.
Vince was a heel because of the Bret Hart thing. Fans legitimately hated Vince for what he did to Bret and that led to Vince acknowledging that he was the boss rather than just an announcer. It was a natural storyline since Austin was the anti-authority guy and it was also a bit of a ripoff of what WCW was doing with Bischoff running the NWO. They took the heel boss angle and made it better.
18. Mark Tallentire
What was your take on Alberto del Rio with his drunken rant this week? Is Paige in danger of being released by WWE because of being associated with him?
I think it's pretty sad that a father of three (I think he has three) that's nearly 40 years old would go on the internet to deliver drunken rants like some 18 year old punk kid. Grow up, Alberto.
Releasing her would be dumb. She's only 24 and is currently injured. She has a few years left on the deal. Plus, they're doing a movie about her with The Rock, so it makes no sense to do that now.
Pretty sure he met Paige because of WWE, so he should learn to show some respect too.
19. Jake Pumfleet
What wrestlers have re invented themselves over and over and been successful? Like Jericho has.
Jericho is probably the best example because he's had so many different kinds of gimmicks in his career. The Rock did a great job of it as a heel in early 2003. I wish it lasted longer. JBL is one of the best examples since he was a brawler in APA and then became a corporate heel as JBL.
20. Charlie Pérez
If WCW would of won the Monday Night Wars, eco do you think would jump ship and who would remain faithful to WWF? Do you think The Undertaker would remain faithful like Sting did?
If they lost then anybody could have gone. Sting should have gone to WWE much earlier in his career and he regrets it. Most of the guys would have left because you go where the money is.
21. Dale Schofield
Do you think a UK ppv is close to happening? And how well do you think it would be received on your side of the pond?
They should. I've said it for like 20 years. Why not do it? If it aired at 8pm UK time then that's 3pmET where I live. So what if it's on in the afternoon. I love that idea. And if people wanted to watch it later they can because it's on WWE Network.
I don't know if it's close to happening, but I think it should for sure. There was a NXT Takeover from there that I enjoyed.
22. Joe
Do you think Cody Rhodes will return as a top star after doing so well in the indies?
Yes he probably will return at some point. Similar to Drew McIntyre, who was gone for three years. Cody was pretty bitter when leaving because they didn't let him use his name and instead told him to stay as Stardust. When he comes back he will probably have some demands. I hope he's given a fair shot.
23. Erin Somers
Kyle O'Reilly…should WWE sign him?? I'm a huge fan of his..I think he should!!
Oh yeah he'll be signed within the next few months. He's already a free agent and just a matter of when really. Same with Adam Cole, whose deal is up end of the month.
24. JD Robert
On the WWE Hall of Fame who deserves to get in next year?
Lots of people deserve it. The question is who does Vince want? Nobody really knows that. I think Daniel Bryan as the headline name makes sense since he main evented WM30 in 2014 and it's in the same city of New Orleans. As a secondary name, Christian comes to mind. Also, William Regal or JBL is very possible too.
Since they put Rock N Roll Express in this year, put the Midnight Express next year.
The Undertaker could always be a choice too. The Rock will be the headline name one of these years too.
25. Roderick Walker
Who do you think Naomi should feud with next?
Naomi should feud with Charlotte and probably will when Charlotte moves there. If not her then Natalya or Mickie James would be a fresh opponent.
26. Kevin Curtiss
Who will John Cena beat for his record breaking 17th World Championship?
Roman Reigns. Just a guess.
27. Cody Nathaniel Linder
How well will the casual fans take to Nakamura?
I think it will be fine. He's got a unique look, great music, his mannerisms are different than everybody else and he's so talented. Keep in mind he's 37 years old with nearly 20 years experience. It's not like he is some young guy that is getting used to it. He knows what he's doing. The uniqueness of Nakamura is going to help him win over the crowd.
28. Giles Hart
What now commonly used moves do you think could still work well as a finisher if someone started using them again? Basic versions only. DDT, Diving Cross Body, Bulldog, Big Boot, neckbreaker etc. Or are some moves too regularly used today or impossible to look good as finishers? (Like a Khali chop lol).
Spinebuster. One of my favorite moves and could be a viable finisher. Better than a Belly to Belly.
29. Brian Coats
What is the point of having the Universal Championship on a guy who isn't going to defend it on every RAW PPV?
They want to make it a special appearance when he wrestles. It doesn't really bug me. Lesnar has an aura about him that others don't have.
30. Lee Wheatley
Do you think with the Something to Wrestle With Podcast by Bruce Prichard that Dave Meltzer's rep has gone down? Or is it just bruce being a dick.. Ps I'm with Bruce.
Dave is probably more popular and more well known than ever. I've subscribed to his newsletter for like 12 years and will continue to do so. I think Bruce is trying to be a dick, but he also worked for WWE and views things differently. Listen to Steve Austin with Meltzer when he would say that wrestlers called Meltzer for info because the office kept things from them. I don't think Bruce or Dave is much of a liar, but they can disagree on things like any two people.
31. Alan Spindlow
Do you think we will see Owen Hart in the Hall of Came in the near future? And off the top of your head, as soon as you read this, what's the first thing that comes into your mind about Owen Hart?
Nope. His widow doesn't want it to happen and if they went against his family wishes that would be awful. I doubt her opinion is going to change, but who knows maybe one day it could.
Owen was one of my favorite wrestlers that was an amazing technician. I will always remember him beating Bret at WM10 since I'm a younger brother like Owen and I was rooting for him big time.
32. Bryan Vaughan
Would you enjoy it if WWE brought back Jim Cornette to manage Storwman during his feud with Lesner? Then we would have a "promo off" week to week from Cornette and Heyman.
If they asked then Jim would say no, so I don't see it happening. He ranted about WWE for many years. He only returned out of respect for the RNR Express.
From a creative standpoint, Strowman having Cornette as a manager would help a guy like Strowman for sure.
33. Orlando Juan
Low expectation match and feud that turns to be awesome?
I thought Triple H vs. Batista was outstanding in 2005 and didn't bore me at all for the six months or however long it took place. I didn't expect it to be that good.
34. Marlon Nedd
How long of a reign do you think Authors of Pain will have and who will beat them for the titles?
It will be several months. I think #DIY could be the ones, but I would build up another team. Too bad one of the TM61 guys got hurt because it could have been them in the summer.
35. Matt Quinn
What would you think of someone taking over The Undertaker gimmick? Say in a few months, after the feud with Orton, Bray Wyatt and Luke Harper start a feud. Bray beats him in the first match, but Harper starts talking about a new found power and eventually says that he took The Undertaker's hat, gloves, and jacket after WrestleMania and takes over the gimmick. Stuff like that has been done, to varying degrees of success, in other forms of media, but do you think someone could get over that way?
It would never happen and that person would be booed as an Undertaker ripoff.
36. Ed Luis Valentin
Would you add more people to the Wyatt Family and If so, who? Bray and Erick alone aren't much of a family.
I don't know at this point. Wish they were booked better. Adding Bo Dallas may be smart and help Bo.
37. Matt Wayne Breeding
What's your thoughts on Richoet and do you think he will ever end up in the WWE?
He'll be in WWE for sure. He would be right now, but he can't go until after Lucha Undeground finishes airing season three in a few months. Great guy that I chatted with several times.
38. Kevin Alexander
How many Wrestlemanias did Undertaker Main Event (go on last)?
Four of them: 1997, 2008, 2010 and 2017. Should have been 2009 too.
39. Michael Holdren
Have you watched the Scott hall documentary at all? Dude was messed up super bad. I didn't know about his alleged murder? That's crazy.
Yeah I watched it and know his story well. Glad that he's close with his kids again that's what is really important.
40. Chris Goad
How long before these surprise drafts and Vince decides that Smackdown should be the "B" show again and screw the show over with a weak roster?
It's live now, so it would be stupid to make it seem like a B show or a lesser show. They would only be hurting themselves. Things changed when SD went live last July.
41. Khan Shahrukh
Now that you've brought this up I want to ask what your thoughts are on the Club (Bullet) being reunited after the shakeup and possible scenario of Balor joining the faction down the line?
If they are heels then sure, but I think Finn is a face. Stables aren't as good as faces. I think AJ working with The Club again is very possible in the short term and could be used to turn AJ face soon after.
—-
That's all for now. I'll be back in a day or two for more questions and answers. You can also add your own in the comment section of this post.