TJR Blog: WWE Extreme Rules 2015 At A Glance #2 (Apr 12)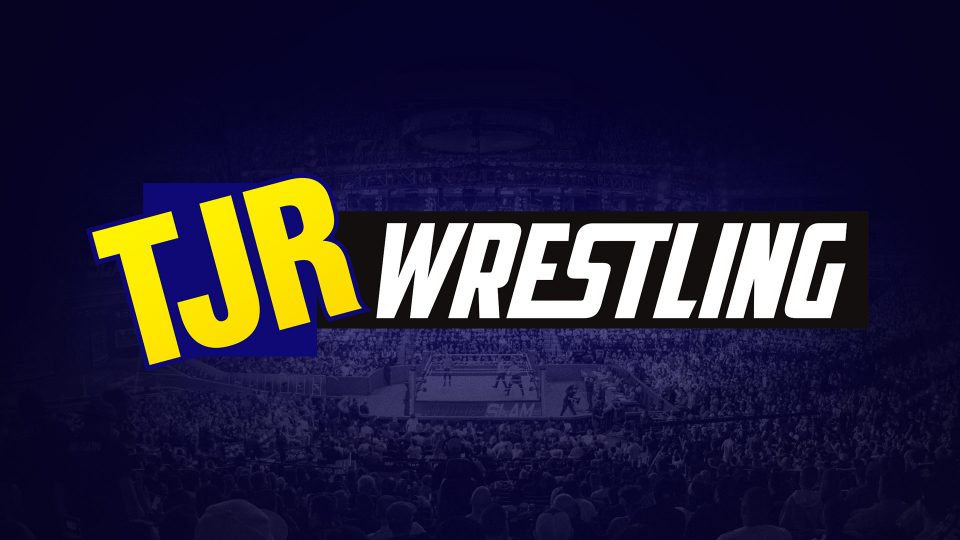 It's the second week of my "At A Glance" blog about the next WWE PPV Extreme Rules, which takes place in two weeks on April 26 in Chicago at the Allstate Arena. That's the home to one of WWE's best crowds.
Since last week was the first time I did this, here's a bit of an explanation as to what this is. The plan is to post only here at TJRWrestling every Sunday or Monday looking ahead at whatever PPV is coming up next. I'll try to do it weekly by commenting on what matches are set, who might win, how the story is going and what other matches might happen too. On the Sundays of the actual PPV I won't be doing it because we'll have the preview up already to go over everything.
The breakdown will be for the matches we already know, then the matches I think are going to happen and then some quick questions about the PPV.
THE MATCHES WE KNOW
WWE Title Match: Seth Rollins vs. Randy Orton
I jumped the gun last week when I said this match was official because it was obvious they were heading in that direction, but then they did an angle on Monday's Raw to set it up. Orton had to win a triple threat match against Ryback and Roman Reigns in order to get the title shot. He won a match that felt rushed and short for a TV main event.
It makes sense that they're doing this match. Orton got the win over Rollins at WrestleMania, so he has every right to get a title shot. As I've said in the past, the WM match was very good at 14 minutes. Give them another 10 minutes like I expect and we could be talking about a match of the year contender.
What WWE should do on Monday's Raw is have Orton do a promo talking about how he hit Rollins with the best RKO ever. Then show multiple replays of it in slow motion and at different angles. That's a selling point in the match. Can Orton top what he did to Rollins at WrestleMania? Tune in to find out.
Rollins will get the win at the PPV. They're not going to take the title off him so soon. The stipulation they choose will be key because they might not want Orton to be pinned even though I think they should. You know how WWE booking is, though. Heels win cheap. Maybe a Last Man Standing match would be best for them. Likely Winner: Seth Rollins

US Title Match: John Cena vs. Rusev
The feud has lost some steam in the last few weeks because they haven't interacted that much, but I'm loving Cena as US Champion. It's great that he is out of the WWE Title picture and on top of that he's doing a tremendous job of making the US Title seem important. I love his open challenges for the title like that match on Raw against Stardust that was very competitive.
They need a big angle for this feud on Monday's Raw. It's the second biggest match at Extreme Rules, so do something to make it seem important. They'll likely add a stipulation to it as well. In the end, Cena will get the win, retain his title and move on to somebody else although it's hard to say who that will be since WWE is lacking top heels right now. Likely Winner: John Cena
Intercontinental Title Match: Daniel Bryan vs. Bad News Barrett
It's a battle of the two standout stars from the first season of NXT five years ago. Bryan won the IC Title at WrestleMania in a very good ladder match, Barrett claims he deserves a rematch because he never actually lost it and here we go.
They've wrestled a lot in the past, mostly in television matches. A good way to add to this story would be if they did a video package or promo where Barrett talked about he was always better than Bryan because he won the first season of NXT and was the leader of the Nexus. That's not true, but heels lie and it makes for a good story. Just give us something more than "this guy hates that guy" – tell us why!
Bryan's doing a great job as the fighting IC Champion that loves holding that title. They don't need to keep it on him for six months, but if they do it wouldn't be a bad thing either. Hopefully Barrett can be elevated even in a loss. WWE needs more heels higher up the card. He's got the talent to be there. Bryan should get the win. Likely Winner: Daniel Bryan
THE MATCHES THAT MIGHT HAPPEN
There are only three matches confirmed for the show at this point. Here are several other feuds that are clearly being set up as potential PPV matches. I won't put "Likely Winner" for these because they are not official at this point.
Sheamus vs. Dolph Ziggler
They kept Ziggler off Raw, which was disappointing. I guess he was selling the Brogue Kick attack by Sheamus the week earlier. They were part of a tag match on Smackdown that the babyfaces although neither guy was involved in the finish.
This match seems like a lock as a way to put over Sheamus as a heel with a new, aggressive attitude. I still miss the "too many limes" and "lobster-head" song by the way. My guess is Sheamus feuds with Roman Reigns, Daniel Bryan or John Cena after Extreme Rules.
Roman Reigns vs. Big Show
Believe me when I tell you I hate the idea of ANOTHER Roman Reigns vs. Big Show match because it's happened so many times in the last three months, but there's really nobody else for Reigns to face off with. The Smackdown main event saw Reigns team up with Bryan and Ziggler against Show with Sheamus and Barrett, so they are obviously teasing the idea of Reigns taking on Show.
The Miz vs. Damien Mizdow
It was disappointing to see them do this match on Raw without really announcing it. Miz got the win in a match that only got about five minutes. He grabbed the tights to win. As I mentioned in the Raw Deal, Miz is going to film a Christmas movie with Paige soon, so that's probably why they did the match. Damien can get the win at the PPV to put an end to the feud.
Perhaps they can do a stipulation for this match where they say that Damien can win back the name "Damien Sandow" if he gets the win, but he's fired if he loses. Of course he would win.
Tag Team Titles: Tyson Kidd & Cesaro vs. Lucha Dragons (Kalisto & Sin Cara)
WWE has done a nice job of introducing the Lucha Dragons team on the main roster the last two weeks. Fans knew about Sin Cara, but Kalisto was only known for his NXT work so they have made a point to put him over pretty well. It looks like they'll get the tag title match against the champions Kidd & Cesaro, who continue to be the best team in WWE. I don't expect a title change if they have a match at Extreme Rules, but it should be a very good match.
Divas Title: Nikki Bella vs. Naomi
The original plan for this PPV was probably Nikki Bella against AJ Lee since AJ got the win in the tag match at WrestleMania. Since AJ has retired, Naomi has been booked as the diva with momentum. They announced a divas battle royal on Raw. Naomi's a part of it and has to be considered the favorite. It would be a shock if she didn't win the battle royal.
I don't get the sense that Naomi will win the Divas Title from Nikki, but they might do it because all the other champions on the show are likely going to retain. Keep the title on Nikki, bring up Charlotte and have her win the title soon after.
Luke Harper vs. Dean Ambrose
There was no sign of Ambrose on WWE TV this week because Harper gave him a Powerbomb through the announce table two weeks ago on Smackdown. He should be back on Monday and I expect them to have a PPV match too. I'd like to see Ambrose get some momentum again, so giving him the win would be the smart move.
That's nine matches. Put eight on the PPV, one on the Kickoff Show and it's a full PPV. I doubt anything else gets added although if they want Neville in a match then they might add one more to it.
FIVE QUICK QUESTIONS
Five simple questions about the show that I have and that you might have too.
1. When will WWE add stipulations to some of these matches?
I would assume some of them are announced on Monday. The usual theme of Extreme Rules is that every match on the show (or at least most of them) has a stipulation.
2. Will Bray Wyatt have a match?
Right now it doesn't look like it. That sucks, but I don't see where he fits. He was doing a promo on Raw about somebody although we don't know who. What will most likely happen is he'll attack somebody after their match at Extreme Rules. Maybe Daniel Bryan.
3. Now that The New Day are heels, will they get a PPV match?
It may be tough to fit them in just because there are nine potential matches. If there's room then putting them on the Kickoff Show against the Prime Time Players is a possibility. When they feud, I could see PTPers getting the win since WWE needs to build up face teams, but The New Day needs to cheat to win to give them a push as new heels.
4. Will John Cena get booed in Chicago?
It's interesting since he is Captain America against the evil Russian, but Chicago is where he famously got booed heavily back in 2006 at WrestleMania 22. The fans there usually hate him. I still think he'll get booed for much of the night, but maybe not as much thanks to the America angle that's going on.
5. What will be the best match?
I think it will be Rollins vs. Orton just because they should get a lot of time, they already have a very good chemistry from working together so much (they are working together on the European tour) and Rollins is arguably the best overall performer in WWE. A lot of other matches could be great, but they may not get as much time.
FINAL THOUGHTS
This doesn't have the feel of the best PPV ever or anything like that, but I think it's going to be above average because there are a lot of talented people in the top matches. Plus, the Chicago crowd makes everything seem better and I'll be there too. There are no matches that are that bad either.
The only potential match I really don't care about is Reigns vs. Show because we've seen it so many times, but they need to put Roman in a match since he's a top guy and probably the next PPV opponent of Rollins.
—
That's it. I wrote a bit more this time compared to last week, but it's fairly simple to write and I think easy for you to read. I'm always looking for feedback on this new idea, so let me know.
I plan on doing a live Raw Deal on Monday night even though it will be taped hours earlier in England. I usually try to avoid spoilers.
Have a wonderful week and thank you for your continued support of TJRWrestling.
John Canton –mrjohncanton@gmail.com
Twitter@johnreport