The WrestleMania Prediction Series: Nine Months Out by Kurt Zamora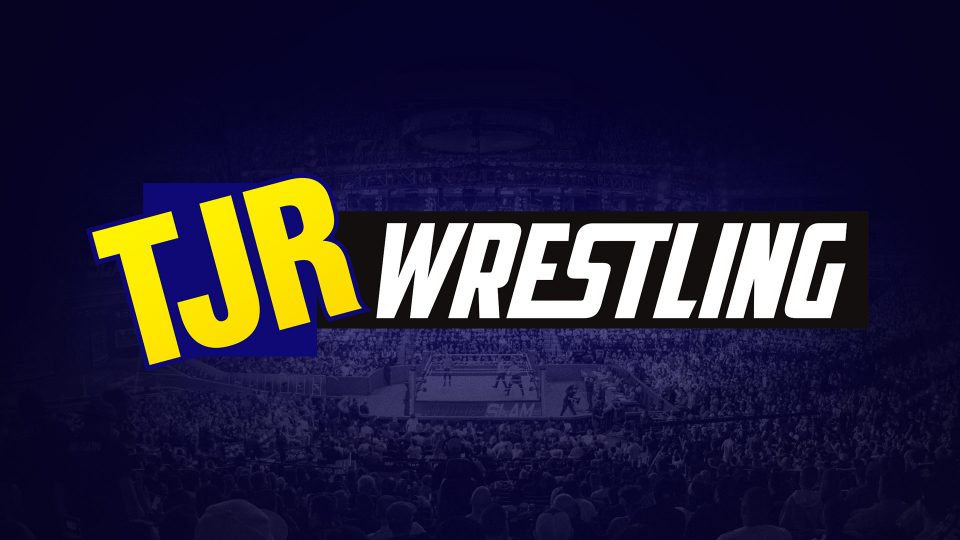 This past Friday wasn't just the start of a three day weekend for the United States. It was also the 9 month marker until we get to WrestleMania 32 in Dallas, Texas. As we're all aware, the goal of WrestleMania 32 is to break the all-time attendance record for WWE as they plan on having 100,000+ fans inside AT&T Stadium. For anyone coming to my neck of the woods for Mania, you'll come to learn it's also known as Cowboys Stadium, The Death Star, & Jerry World. Just a little tip from your buddy Kurt.
For the 9, 6, & 3 month marker of this epic event, I'm going to be presenting my personal predictions for what I think the card for the show will be. Obviously this first column will be nothing but hypothetical, as there's no way to predict a show this far out. With the phrase, "all hands on deck", thrown around so much for this show to guarantee they break the attendance record, I'm going to take this first column to throw out some possibilities that take full advantage of that phrase. By October 3rd which will be the six month marker, we'll be far enough past SummerSlam to where maybe some things take shape. The last column will come January 3rd, which will be right before Royal Rumble, but should still give us a clearer picture on some items.
This is all for fun and to get some ideas thrown out there and see what you the fans think and what you're expecting for the show. The only guideline I set for myself for this series is that since there's no way of declaring how many matches will be on the card, I'm going to go off the 9 matches that WrestleMania 31 had as a way to keep me honest and not create 12 matches or anything unrealistic like that, just to give someone their own match. With the list of legends and celebrities that are a possibility to be used for the show, there are going to be a lot of multiple men (and women) matches in my opinion.
Pre Show Match: Andre The Giant Memorial Battle Royal
This goes without saying. The less said the better. As John always says, I'm sure Mark Henry will be a threat in this like he is at every Royal Rumble.
Pre Show Match: WWE Tag Team Title Match: The New Day (c) vs. The Usos vs. The Hype Bros vs. The Primetime Players
Unfortunately I see the pre-show for WM32 looking a lot like the pre-show for 31. The tag titles aren't a priority, but a match like this is an easy way to get a lot of guys a match on the card. I would love to be able to put Kidd and Cesaro in this match, but there's just no way I can predict Kidd being back by then. The Lucha Dragons are a possibility too. I know I'm guilty for being biased towards Zack Ryder, but that's not the reason I've included the newly formed Hype Bros in this match. As is the theme with this Mania, they're going to want any publicity they can get, and Mojo Rawley just happens to be really good friends with Rob Gronkowski of the New England Patriots. "The Gronk" is one of the most polarizing athletes in all of sports, and since Mania is in the NFL offseason, having him walk The Hype Bros to the ring and perhaps get involved (evening the sides with The New Day?) will get them all sorts of free publicity from ESPN, Fox Sports, etc.
The Rock/Ronda Rousey vs. Triple H/Stephanie McMahon
This is the only real "slam dunk" prediction in my opinion. I know there are rumblings that this will be split into two singles matches, but really, what's the appeal to The Rock vs. HHH? When people bring up the all time storied feuds in pro wrestling, how far down do you go to get to those two? The tag line of "they've never wrestled each other at WrestleMania" can only go so far. The attraction is the hottest movie star in the world coming back to his roots and bringing with him the baddest woman on the planet as his partner. That is an A-List partnership and will draw attention from EVERYWHERE. Do this as a tag match with Ronda getting the pinfall on Stephanie and everyone goes home happy.
WWE World Heavyweight Title Match: Roman Reigns (c) vs. Seth Rollins vs. Dean Ambrose

At Payback this year, there was a Fatal 4-Way match between Orton and the three former members of The Shield: Roman Reigns, Seth Rollins, & Dean Ambrose. This was the first time the three of them had competed against each other at the same time since The Shield broke up, but no mention of it was made during the match besides the tease they gave the fans with the Triple Powerbomb on Orton. I believe they did this so that when it comes time for WrestleMania, they can make a big deal about how this is truly the first time all of them will compete against each other since the break up. I would have Reigns defeat Rollins for the title at either TLC or at the Rumble, and then have Ambrose win the Rumble match itself. Rollins demands a rematch before Ambrose gets his match at Mania, but Ambrose being the Lunatic Fringe he is, says that they should do something crazy and just make it a Triple Threat at Mania.
The Undertaker vs. John Cena
The majority of people, myself included, want to believe it's going to be The Undertaker vs. Sting at WM32. We'll get to Sting later on in the column, and while that match may still happen and all of this silence regarding Sting's future is just smoke and mirrors, as of today I have to go on the notion that it's not going to happen. So where does that leave Taker? I say it leaves him with a match that should've happened at any of the last three WrestleMania's. If The Rock doesn't come back at WrestleMania 28 & 29, does Taker go against Cena instead of CM Punk at WM29? I think so. Nonetheless, this is still The Face of WWE vs. The Undisputed Icon of WWE. It's mind boggling to think the only time these two have gone one on one at a PPV was at Vengeance 2003 when Cena was still in his throwback jersey phase and Taker was nearing the end of his American Bad Ass motorcycle gimmick that never gets talked about now. If Taker wants to go out in his home state in front of the biggest crowd of his career, there's no better and bigger opponent for him to go against than John Cena. As much as I want Sting/Taker, for Taker's swan song, a match against Cena is a much bigger scale for him.
Brock Lesnar vs. Samoa Joe
Five matches into the card and we haven't even brought up WWE's biggest special attraction, Brock Lesnar. I think once Lesnar is done with his current angle with Seth Rollins, Brock will be done with the WWE Title picture. As crazy as it seems, Brock is bigger than the title right now. He needs marquee matches. Judging by merchandise sales and how quickly WWE changed course on Joe's open ended contract and made him WWE exclusive, Samoa Joe is that marquee name for Brock Lesnar. The Samoan Submission Machine vs. The Beast Incarnate is a dream match for any wrestling fan, and at its core WrestleMania was created for matches you can't and won't see anywhere else. Putting Brock against someone that believably could beat him is when Brock is at his best, and Joe certainly fits this build. Let these two bulls loose and enjoy the ride.
Triple Threat Divas Tag Team Match: Team Bestie (Trish Stratus & Lita) vs. The Bella Twins vs. Charlotte & Paige
On a card that is showcasing Ronda Rousey, there's no better opportunity to showcase the talent of the women that work for the company as well. Again with the "all hands on deck" theme, I think there's nothing off limits in terms of possibilities (no, CM Punk isn't coming back). So with that thought, and this interview from Brie Bella that really put the idea in my head, I came up with this huge Divas match that gives us the very best of the past, the present, and the future. I think Trish and Lita would love to be able to team up together at Mania, and with the other women, they wouldn't be expected to carry the majority of the match. Some other possibilities for a Divas match could be a continuation of this "Team Bella" angle with Alicia Fox and you could see something like The Bellas/Alicia Fox/Eva Marie vs. Trish/Lita/Charlotte/Paige. And if Trish & Lita don't want to wrestle, or WWE decides to pull the trigger on The Four Horsewomen of NXT, perhaps Charlotte/Sasha Banks/Becky Lynch/Bayley vs. The Bellas/Paige/Natalya. The rumors have started to come out this week that at least Charlotte and Sasha Banks are coming up to the main roster by SummerSlam. We'll see how I feel in three months, but for now I'm sticking to this match concept.
United States Title Ladder Match: Kevin Owens (c) vs. Bray Wyatt vs. Sami Zayn vs. Neville vs. Dolph Ziggler vs. Sheamus vs. Cesaro vs. Chris Jericho
I'm picking the U.S. Title this year instead of the IC Title again since the U.S. Title is clearly the priority now. When Owens defeats Cena for the title, the belt will mean more than it ever has in its history in WWE. That's a testament to John Cena, and even as someone that for the most part falls into the "Cena Hater" category, I give him his due for that. With that in mind, I present you this match that showcases some of the best talent in WWE, and Sheamus. I'm kidding fella. Chris Jericho seems like a definite this year for Mania, and believe it or not, despite having won the IC Title more than anyone in history, he's never won the U.S. Title. It's an easy reason to use for his inclusion to the match, and as evident by his match against Neville in Tokyo, he can still go. Zayn should be back by the Royal Rumble, and I would expect his storyline to pick up immediately with Owens, but I see a one on one match happening either before or after Mania. I just can't find room for them to have a one on one match here.
Cody Rhodes vs. Sting
We're down to the final match on the card, and I freely admit I'm taking a huge shot in the dark with this match and has a 1% chance of ever happening. But hey, it's nine months out and it's my column, so I'm doing it anyways. Maybe WWE will read this and find it a tremendous idea. I'm going off the basis that I feel Sting WILL wrestle at this year's Mania (probably with a HOF inclusion as well since he lives in the Dallas area now). With everyone accounted for above, who does that leave him as an opponent? I came up with Orton, Rusev, and Cody Rhodes as those that will deserve their own match and not just be thrown into the Battle Royal. I think we all agree that the Stardust character will be dropped when Cody returns and he'll get a sentimental push due to the untimely passing of his father Dusty Rhodes. The Cody angle would actually be easy to develop as they could announce Sting for the HOF and then Cody could challenge him just on the basis that Sting has history with his dad and Sting was Cody's favorite wrestler growing up with his dad (truth) and so for his dad above in Heaven, he wants to do something he never thought possible, and face his childhood hero Sting one on one. It's got a lot of emotion and is believable. Sting can win this match and get his true WrestleMania moment and go off into the sunset with a win in WWE, and it doesn't hurt Cody whatsoever, as it will clearly be his highest profile match.
Final Thoughts
I just did a nine match card, and didn't come up with a match for Randy Orton. I think of everyone you could do down the main roster, his name is the most glaring omission. Whether you believe someone deserves a match before him is irrelevant. Orton is a top tier guy and is going to get his own match. I just don't have a spot for him right now. I can't see them just putting him in the Battle Royal, so for now I'll just leave him off the card.
Finn Balor & Hideo Itami are the other names that are really hard to come up with a spot for. Will either be NXT Champion at the time? Will they be the NXT representative in the Battle Royal? Will they already be on the main roster? A lot of questions I couldn't answer, so I left them off the card as well.
Clearly by their lack of inclusion in my card, I believe Stone Cold Steve Austin and Daniel Bryan will not be wrestling. I'd like for that to be different, as if you add them to the card, that changes a lot.
My early predictions for the top names of the Hall of Fame class are Sting, The Freebirds, & JBL. If Christian is done wrestling, I'd love to see him included as well.
Do you love or hate my predictions thus far? Let me know in the comments below or on Twitter what you think and any matches you'd like to see. Until next time, watch out for flying car doors.