The Top Ten Wrestling Stories of the Week 6/19: Coronavirus in WWE, Orton Punts Christian, Edge Injured, New IC Champ, More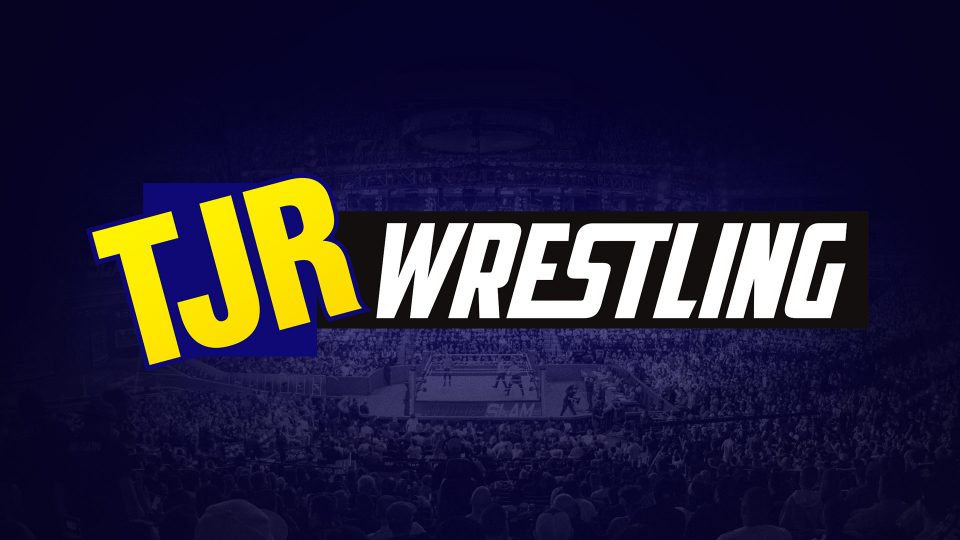 Welcome back TJR readers! Do you prefer to keep the "P" out of Professional Wrestling, and didn't watch Smackdown? Perhaps you were taking the Greatest Nap Ever, and missed RAW. Worry not, for I have returned with another edition of The Top Ten Wrestling Stories of the Week to catch you up.
(Note from John Canton: There have been a lot of stories and accusations out there since yesterday afternoon about sexual misconduct involving wrestlers, plenty of whom are part of the British wrestling scene and others as well. Some awful behavior from these guys towards innocent women that are wrestlers or fans. Those of us at TJRWrestling admire the courage of these women to speak out and share what they went through using the #SpeakingOut hashtag. The actions by these men are deplorable. We are not going to post about it on TJRWrestling most likely unless there are specific statements by the companies we cover or a police report. Otherwise, there are legal issues to consider. Matthew wrote this before a lot of this stuff broke. We want to keep this column light-hearted and fun, so the focus will be on the regular WWE and AEW related news that Matthew writes about every week.)
10. Kris Statlander Tears ACL
AEW's resident alien will be out of action for a considerable amount of time. Kris Statlander, who is billed from the Andromeda Galaxy, suffered a high grade ACL tear during a tag team match on Dynamite. It's difficult to say how much time Statlander will miss. Although a normal human healing takes about 7-10 months, it is unknown if aliens heal faster or slower than that. (TJRWrestling)
9. Dominick Attacks Seth Rollins
Rey Mysterio's son Dominick got a little revenge for his father this week on RAW. While Seth Rollins was in the ring giving a promo, Rey Mysterio appeared on the screen via satellite. Rollins told Mysterio that he wants to help Dominick, and encouraged him to follow him and join his faction. Mysterio let Rollins know that Dominick will never join him, and then threatened to end Rollins if he hurt his son. Rollins told Dominick that he could make his own decisions, and either join him or end up as a sacrifice like his father. Suddenly, Dominick appeared behind Rollins and proceeded to attack him. Rollins disciples Murphy and Austin Theory came to the ring and tried to attack Dominick, but he was able to escape through the crowd. It now appears Dominick will now join a long list of second generation wrestlers, following in his fathers', Rey Mysterio's and Eddie Guerrero's, footsteps. (TJRWrestling)
8. Chris Jericho and Orange Cassidy to Wrestle at Fyter Fest
Chris Jericho's opponent for Fyter Fedt was revealed this week. Last week, The Inner Circle left Orange Cassidy bleeding in the ring, with Chris Jericho attacking him with a bag of oranges. This week, Jericho and Sammy Guevara were taking on The Best Friends, when an AEW cameraman tripped Guevara costing him the match. The cameraman then revealed himself to be Cassidy, who proceeded to attack Jericho. Jericho and Cassidy will now wrestle at Fyter Fest, in what will unquestionably be the biggest match in Cassidy's career. Hopefully this will be the first of many big matches for Cassidy, and he won't have to fall back on his cameraman abilities. (TJRWrestling)
7. Jeff Hardy Throws Piss on Sheamus
The feud between Jeff Hardy and Sheamus was brought to another level this week. Friday night on Smackdown, Sheamus and Jeff Hardy met for a contract signing for their match at Backlash. For the signing Sheamus brought a black curtain to the ring, along with a doctor and four security guards. Sheamus informed Hardy that he would not face him at Backlash until he agreed to pass a urine test, calling Hardy a junkie who can't be trusted. Hardy proceeded to go behind the curtain with the doctor and complete the test, peeing into a jar. Hardy then explained to Sheamus that "it is better to be pissed off then pissed on," before throwing the urine in Sheamus' face. Sheamus got the last laugh this week however, as he was able to defeat Hardy at Backlash on Sunday. The urine angel reportedly upset Fox Broadcasting, who stated that it violated it's Standards & Practices and didn't air the whole segment on the west coast broadcast. Despite the controversy, this feud will likely continue, however, if you think WWE can't go any lower then using bodily fluids, urine for a surprise. (TJRWrestling)
6. NXT North American Champion and Heavyweight Champion to Compete in a Winner Take All Match.
The next two weeks promise to be huge for NXT. Next week on NXT, North American Champion Keith Lee will defend his championship in a triple threat match against Johnny Gargano and Finn Balor. The winner of that match will go on to face NXT Heavyweight Champion Adam Cole on July 8th, with both championships being on the line in a "Winner Takes All Match." In what is almost certainly not a coincidence, July 8th is also when AEW will be holding the second night of Fyter Fest. AEW and NXT are both trying to beat each other in the tv ratings, while also trying to gain more viewers than hot shows such as Real Housewives of NJ and 1000-LB Sisters, on Wednesday nights. (TJRWrestling)
5. Kevin Owens Misses WWE RAW Taping
The next couple of episodes of Monday Night RAW will be missing one of his biggest stars. After a Developmental Talent tested positive for COVID-19 (more on that later), Kevin Owens decided to skip the recent RAW tapings on Wednesday. Owens' family was reportedly concerned with Owens working right after someone tested positive, especially since KO's wife's grandfather recently passed away from the virus. It is unknown when Owen's will return to RAW (although a return on June 29 is likely), though it has been reported that WWE is neither pissed off, nor pissed on, for skipping the tapings.(TJRWrestling)
4. New WWE Intercontinental Champion Crowned
The finals to crown a new WWE Intercontinental Champion were held this week on Smackdown. The tournament to crown a new champion was necessary, as previous champion Sami Zayn could not defend the title due to the current health crisis. In the finals, AJ Styles was able to defeat Daniel Bryan to win the championship. This match went over thirty minutes, and will be a contender for match of the year for sure. This was Styles' first IC title win in his historic career, that has seen him win championships all across this flat earth. (TJRWrestling)
3. Christian and Randy Orton Compete in an Unsanctioned Match
Christian followed in his former tag team partner's footsteps this week on RAW. The opening of RAW saw Randy Orton come out to brag about his victory over Edge the previous night at Backlash. Christian then came to the ring to confront Orton about his actions. This resulted in Orton challenging the not-medically-cleared Christian, to an "Unsanctioned Match" later that night. Christian, who has not competed in over five years due to concussion issues, accepted the match. Before the match could begin, Ric Flair came down to the ring and tried to talk Christian out of it. Christian thanked Flair for his concern, but stated that he had to go through with the match. The bell then rang, and Flair immediately turned on Christian by hitting him with a low-blow. Orton then punted Christian in the head, and pinned him for the win. Christian was then stretchered out of the arena, while Orton claimed that it was Christian's fault for what happened. While all of this is certainly surprising, the most shocking part may have been that someone was stretchered out and Nia Jax was in no way involved. (TJRWrestling)
2. Edge Tears Tricep and Has Surgery
Edge and Randy Orton battled in what was billed as "The Greatest Wrestling Match Ever" this week at Backlash. Although the match could not live up to the ridiculous hype, it was a very good and entertaining match. The voice of the great Howard Finkel made the introductions, as referee Charles Robinson donned the classic WWF Referee attire. Edge and Orton then proceeded to compete for nearly 45 minutes with unique camera angles and piped in crowd noise being used to try to enhance the match. In the end, Orton ended up getting the win, after hitting the punt kick to Edge's face. Unfortunately this will be the last time we get to see Edge compete for quite some time, as it was announced the next day that he will be out eight months due to a torn bicep. Let's all hope that Edge has a successful recovery, so we can have the "Greatest Comeback Match Ever". (TJRWrestling)
1. NXT Developmental Talent Test Positive for COVID-19
COVID-19 caused havoc in the wrestling world once again this week. WWE announced this week that an NXT Developmental Talent has tested positive for COVID-19. The name of this talent was not named, though it was announced that this individual was last in the Performance Center on June 9th. WWE cancelled all of their television tapings on Tuesday, using that day to clean, as well as test every one. This was actually the first time that WWE employees have been tested for the virus, with WWE only doing temperature checks before this. All of this may seem kind of reckless by WWE, but at least they did put up plexiglass to separate the wrestlers and spectators right… (TJRWrestling)
— Sidgwick (@MSidgwick) June 16, 2020
That will conclude another edition of The Top Ten Wrestling Stories of the Week. As always, if you like what I do, please follow me on Facebook and Twitter @BackseatBookers and listen to my podcast The BackseatBookers. (Please be aware that it is explicit as my language would definitely violate Fox's Standards & Practices.)