The Top Ten Wrestling Stories of the Week 6/12: Creative Team Changes, New WWE Women's Tag Champs, More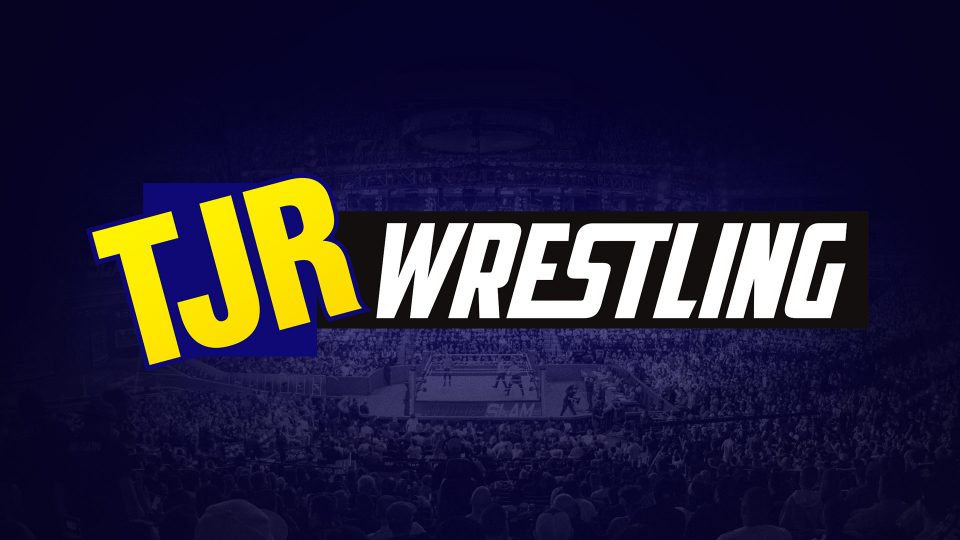 Welcome back TJR readers! Did you spend all day Friday trying to reach John Canton to ask if you could move to Canada with him and missed Smackdown? Perhaps you have decided to try to Rip Van Winkle the rest of this year, and slept through RAW. Worry not, for I have returned with another edition of The Top Ten Wrestling Stories of the Week to catch you up.
10. NJPW to Return June 15th
Starting next week, Japan will once again have live wrestling. NJPW announced that they will be returning on June 15th with a special called the Together Project, which will be followed by the start of the New Japan Cup Tournament the following night. The tournament will be held over eight nights, with the winner getting a shot at the IWGP Intercontinental/Heavyweight Champion Naito. These nine shows will be held with no fans in attendance, however the finals of the tournament on July 11th and the match against Naito the following night will have an audience. NJPW fans, who after going months without any new wrestling, will now be getting over 20 hours of it over the next few weeks, or about a total of 7 new matches. (TJRWrestling)
9. Jinder Mahal Once Again Sidelined with a Knee Injury
Jinder Mahal is once again out of action, due to needing to have yet another knee surgery. Mahal recently had major knee surgery in July of last year, which kept him out of action to April of this year. Mahal only appeared on RAW a few times after returning, with his last match being on May 11th. This week on Instagram, Mahal revealed that he had to have another knee surgery, which will put him out of action for an undisclosed amount of time. Although clearly bad news for Jinder, it is not all bad as he is Canadian and now does not have to be in the United States. (Note from John Canton: Jinder lives in Tampa. Poor guy.) (TJRWrestling)
8. El Hijo del Fantasma Reveals New Name
Current NXT Cruiserweight Champion El Hijo del Fantasma got a new name this week. Fantasma and Drake Maverick were both in the ring, with Maverick asking Fantasma for a title shot. Suddenly the two masked mystery men, who had previously abducted Raul Mendoza and Joaquin Wilde, came down to the ring. At first, Fantasma and Maverick stood back to back, seemingly ready to fight the two mystery men. Fantasma, however, suddenly turned on Maverick and triple-teamed him with the two mystery men. Fantasma then removed his mask and announced that he is now known as Santos Escobar. The two mystery men then removed their mask to reveal that they are Mendoza and Wilde. Personally, as a writer, I am all for the new shorter name change, and would actually like to start a petition for Dominick Dijakovic to officially change his name to Double D's.
7. Jack Hager to Face Cody for TNT Championship at Fyter Fest
The TNT Championship match for the two- night Fyter Fest event planned for the July 1st and 8th episodes of AEW Dynamite, was announced this week. After TNT Champion Cody defeated Marq Quen, Jack Hager came out and chocked out Arn Anderson before attacking Cody. Hager and Cody will now face off for the TNT Championship at Fyter Fest. Hager and Cody wrestled against each other many times in WWE, and even way back in 2010 tag teamed together on Smackdown. If you remember that then you either watch way too much wrestling or are John Canton. (TJRWrestling)
6. Christian Returns to RAW
One of the greatest tag teams in WWE history reunited this week on Monday Night RAW. Christian hosted a special edition of The Peep Show, with his guest being his former tag team partner Edge. Christian proceeded to try to pump Edge up for his match this Sunday against Randy Orton. Orton ended up appearing on the video screen, letting Edge know: "That the redemption of Edge will be over this Sunday at Backlash." Edge simply responded to Orton by saying, "No it's Not!" while staring intensely at the camera. As for Christian, it was great to see him back in a WWE ring. It is a mystery why Christian is not in the WWE Hall of Fame while somebody like Sunny is, but it could simply be that Vince enjoys Sunny's Peep Show more than Christian's. (TJRWrestling)
5. Elias Out With a Torn Pectoral Muscle
Several weeks ago on Smackdown, you may remember that Elias was hit by a car by an unknown assailant to begin the show. This week it was reported that this angle was done to write Elias off the show, as he has a torn pectoral muscle. Elias is expected to be out up to six months with the injury if he had surgery. The driver of the car has not yet been identified, with Jeff Hardy just revealing this week that the driver had red hair and a red beard. I, for one, am no police investigator, but I do find it suspicious that neither one of the guys in the picture below have been seen on Smackdown for quite a while. (TJRWrestling)
4. New WWE Women's Tag Team Champions Crowned
The main event of Smackdown this week saw Alexa Bliss and Nikki Cross defend their WWE Women's Tag Team Championships against the team of Bayley and Sasha Banks. Banks was able to get the pin on Cross during the match, capturing the tag team titles for herself and Bayley. This is the second title reign for Banks and Bayley, and also means that Bayley now holds both the WWE Women's Tag Team Title and the Smackdown Women's Championship. Instead of calling herself Bayley Two Belts like Becky Lynch, Bayley has instead chosen to be called Bayley Dos Straps. For WWE's sake let's hope Bayley also doesn't follow in Becky's footsteps and become Bayley Prenada. (TJRWrestling)
3. The First NXT Takeover: In Your House Takes Place
NXT's latest network special, NXT Takeover: In Your House, took place this last Sunday night. The show was filled with lots of fun nostalgia, including a replica of the original In Your House set and William Regal doing his best Lord Alfred Hayes impression with some "Paid for by the Following" commercials. Todd Pettengill even appeared on the show hyping the card, while making references to the old 1-900 number and AOL Chat. As for the actual matches, the show was the usual top quality that has become expected from a NXT Takeover. Keith Lee defended his North American Championship, in an excellent match with Johnny Gargano. Adam Cole continued his record setting reign as NXT Champion, by defeating The Velveteen Dream in a Backlot Brawl. The main event saw Io Shari defeat both Rhea Ripley and NXT Women's Champion Charlotte in a triple threat match, to capture the NXT Women's Championship. Charlotte also defeated RAW Women's Champion Asuka in a non title match in the main event of RAW this week. Charlotte will now most likely stay on RAW, and if history is any indication, will probably win the RAW Women's Title six times before the end of the year. (TJRWrestling)
2. WWE Backlash Takes Place This Sunday Night
WWE's next PPV Backlash will be held this Sunday night at 7pm ET. So far seven matches have been announced for the show including five title matches. A triple threat match for the WWE Women's Tag Titles will be held when the current champions Bayley and Sasha Banks defend against Alexa Bliss and Nikki Cross and The IIconics. Andrade will try to recapture the United States Championship when he faces off with Apollo Crews. Asuka will try to defend her RAW Women's Title when she goes against the ever dangerous Nia Jax. A handicapped match will take place for the Universal Championship when champion Braun Strowman defends against John Morrison and The Miz. Finally, Drew McIntyre will defend the WWE Heavyweight Championship against Bobby Lashley. If all those title matches weren't enough to entice you to watch, well wait there's more. Edge and Randy Orton are set to face off in what is being advertised as "The Greatest Wrestling Match Ever." Billing anything as "The Greatest Ever" is obviously a ridiculous high bar, unless of course you are John Canton and have been producing the greatest wrestling website ever for many many years. (TJRWrestling)
1. Paul Heyman Removed From His Position as Executive Director of RAW
Paul Heyman's Position as Executive Director of RAW came to an end this week. Heyman, who was hired as Executive Director of RAW almost exactly a year ago, will be replaced by Bruce Prichard. Pritchard will still serve as the Executive Director of Smackdown, a position he has held since Eric Bischoff was fired from it last October. Heyman is not gone from WWE entirely however, as he will still be involved with the company as an in-ring performer. As for Prichard, he now has been promoted to running both RAW and Smackdown, probably partially because of his willingness to tell Vince McMahon how much he Loves his ideas. (TJRWrestling)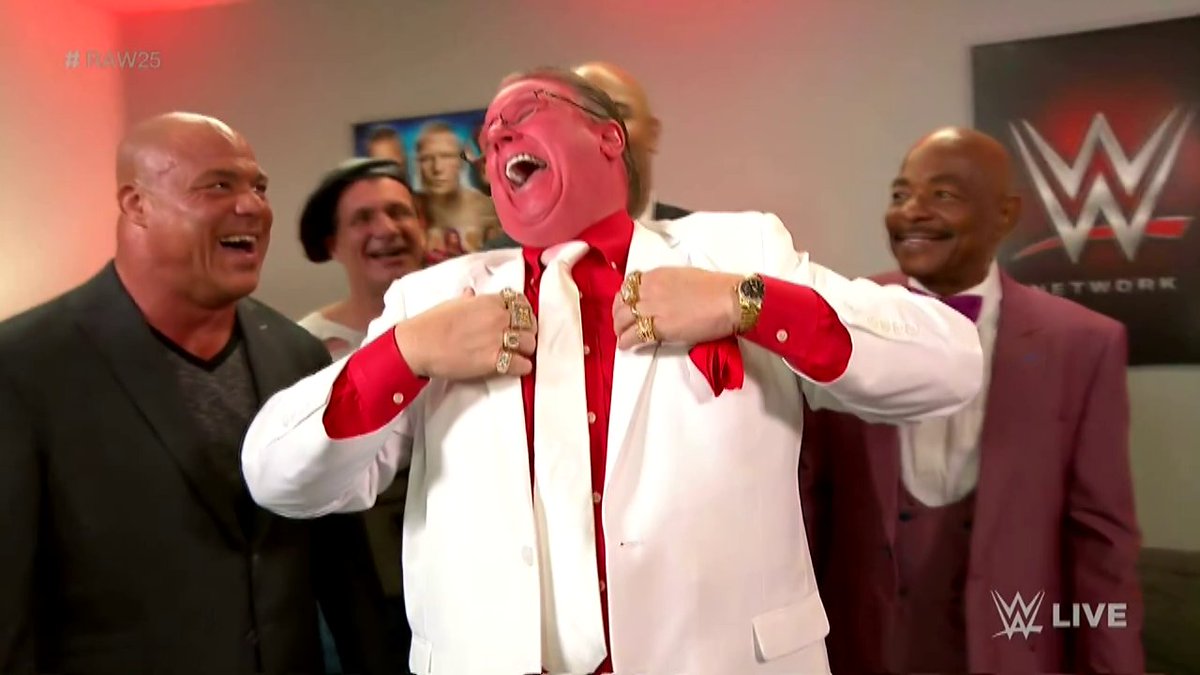 That will conclude another edition of The Top Ten Wrestling Stories of the Week. As always, if you like what I do, please follow me on Facebook and Twitter @BackseatBookers and listen to my podcast The BackseatBookers. (Please be aware that it is explicit as unlike Sesame Street, every show is brought to you by the letter "F".)