The Top Ten Wrestling Stories of the Week 5/29: AEW Double or Nothing, AJ Styles to Smackdown, FTR Debuts in AEW, More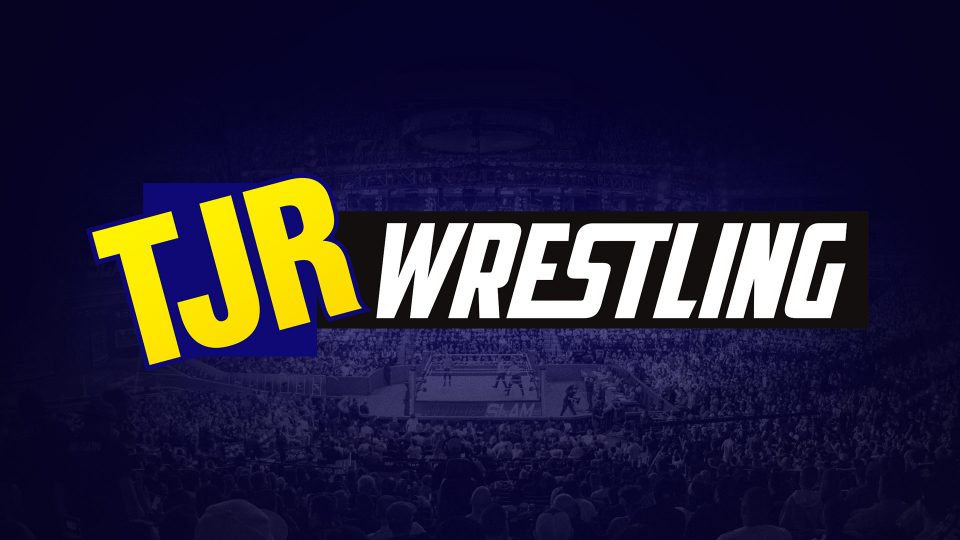 Welcome back TJR readers, did you spend all day Friday contemplating how people's cruelness online could cause a 22-year-old woman to take her life (RIP Hana Kimura) and missed Smackdown. Perhaps you spent all day Monday recovering from one too many hotdogs and beer and missed RAW. Worry not, for I have returned with another edition of The Top Ten Wrestling Stories of the Week to catch you up.
10. Semifinals for the Intercontinental Championship Set
The Semifinals in the WWE Intercontinental Tournament were set last week on Friday Night Smackdown. AJ Styles defeated Shinsuke Nakamura and will now go on to face Elias this week on Smackdown. Also Jeff Hardy was victorious over Sheamus and will face Daniel Bryan in the other semifinal match. Whoever wins the tournament will assumedly have a date with former champion Sami Zayn, who was stripped of the title due to what WWE is calling an "injury". WWE has yet to explain how Zayn was supposedly injured, although stating that he was in the same room as Nia Jax would explain it. (TJRWrestling)
9. Nia Jax Becomes Number One Contender for RAW Women's Championship
Asuka's opponent for WWE's next PPV Backlash, was decided this week on RAW. Nia Jax defeated Charlotte and Natalya in a triple threat match to become the new number one contender to the RAW Women's Title. Upon hearing who she will be facing, Asuka immediately purchased large rolls of bubble wrap to wrap herself up and increased her life insurance policy. (TJRWrestling)
8. WWE Uses Developmental Wrestlers as Fans on RAW
WWE finally had an audience this week on Monday Night RAW. WWE developmental wrestlers acted as fans, bringing some much needed crowd noise to RAW. AEW has been using wrestlers as fans for several months now, with WWE finally deciding to copy them. WWE also used giant plexiglass to separate the "fans" from the in-ring competitors, similar to what you would see in a hockey game. Perhaps WWE is hoping fans will start saying "Drop the Puck" during shows instead of What the ….. (TJRWrestling)
7. The Miz and John Morrison to Face Braun Strowman for the Universal Championship at Backlash
Braun Strowman's match at Backlash on June 14th was announced last week on Smackdown. Smackdown started with The Miz and Morrison being in the ring to do an episode of "The Dirt Sheet." After several minutes of Miz and Morrison making fun of Braun Strowman, Strowman came down and challenged The Miz to a match. Strowman quickly defeated The Miz in about four minutes with a running power slam. After the match, Morrison and The Miz challenged Strowman to a handicap match at Backlash for the Universal Championship. Strowman wrestling two guys that he has easily dominated over the last few weeks doesn't seem to be a very exciting PPV match. WWE, however, may figure since they already have "The Greatest Wrestling Match Ever" on the Backlash card, that they can get away with a lesser Universal Championship match. (TJRWrestling)
6. Drew Gulak Re-Signs with WWE
Last week we reported that Drew Gulak's contract with WWE had expired, and he was no longer working for the company. Gulak did not go unsigned for long, however, as this week WWE re-signed Gulak to a contract. Gulak is expected to return to the Smackdown brand as soon as this week. It is unknown at this time what the terms of the contract are or what may have enticed Gulak to re-sign? Although, after seeing bumps like what's in the #1 spot in this list, he may have just decided staying with WWE wasn't that bad of an idea. (TJRWrestling)
5. Timothy Thatcher Defeats Matt Riddle in NXT Cage Fight
In the main event of NXT this week, Timothy Thatcher defeated Matt Riddle in the first ever NXT Cage Fight. The bout took place inside the two-level fight pit, which included a platform that went around the top and a regular cage wall with a mat with no ropes or turnbuckles as the bottom level. WWE Hall of Famer Kurt Angle was brought in as the special guest referee for the bout. WWE may have wanted to use WWE Hall of Famer Sunny as the ref due to her extensive experience being locked in a cage, but her price was too high due to all the money she is now making from her Only Fans account. (WWE)
4. AJ Styles Traded to Smackdown
AJ Styles is no longer a member of the RAW roster, as he was traded to Smackdown for superstars to be named later. Styles defeated Shinsuke Nakamura in the first round of the Intercontinental Tournament, and will face Elias in the semifinals this week on Smackdown. It will be interesting to see who, if anybody, RAW gets from Smackdown for Styles in the future. As for Styles, he will now be exclusive to Smackdown, except for of course when WWE has Brand Invitationals, Wild Card Rules, Survivor Series, Royal Rumble and Mania seasons, or whatever other ways WWE finds to mix the brands. (TJRWrestling)
3. FTR Debuts on AEW Dynamite
It didn't take long for The Revival to sign with another wrestling company after leaving the WWE. This week on AEW: Dynamite, The Young Bucks were being attacked by The Butcher and The Blade before The Revival suddenly drove into the arena in a truck. The Revival, now being known as FTR (Dax Harwood and Cash Wheeler), entered the ring and teased attacking The Bucks before attacking The Butcher and The Blade. FTR then stared down the Bucks, before leaving the ring. Exactly what FTR stands for has not been revealed, although Free Tony's Riches is a possibility. (TJRWrestling)
2. Apollo Crews Wins WWE United States Championship
Apollo Crews finally captured gold this week on Monday Night RAW. Crews pinned Andrade cleanly in the ring, to become the new WWE United States Champion. This is Crews' first title reign in his over five year career with the WWE. Five years seems like a long time, but remember John Canton has been writing The RAW Deal for 11 years and for some unknown reason still isn't in the WWE Hall of Fame. (TJRWrestling)
1. AEW: Double or Nothing Takes Place Including "Stadium Stampede" Match and Cody Becoming First TNT Champion
AEW: Double or Nothing took place this past Saturday night from Daily's Place in Jacksonville, FL. This jam packed show saw two new champions be crowned. First, Hikaru Shida defeated Nyla Rose to capture the AEW Women's Championship. Also, Cody Rhodes defeated Lance Archer to become the inaugural TNT Champion. Mike Tyson was in attendance to hand Cody the title, and actually appeared on Dynamite this week as well. Tyson got in a physical confrontation with Chris Jericho, with Tyson promising that things "were not over" between himself and Jericho.
In the main event of Double or Nothing, The Elite, made up of Matt Hardy, Kenny Omega, Adam Page and The Young Bucks, defeated The Inner Circle, made up of Chris Jericho, Jack Hager, Sammy Guevara, Santana and Ortiz, in a Stadium Stampede match. This match was over a half an hour of craziness, with the whole match taking place entirely at the home of the Jacksonville Jaguars TIAA Bank Field. The stadium was completely empty for the match, which actually isn't that much different from when the Jaguars actually play in it. (TJRWrestling)
https://twitter.com/sammyguevara/status/1264417364118056960?s=21
That will conclude another edition of The Top Ten Wrestling Stories of the Week. As always, if you like what I do, please follow me on Facebook and Twitter @BackseatBookers and listen to my podcast The BackseatBookers. (Please be aware that it is explicit as even Nia Jax can't take out my potty mouth.)