The Top Ten Wrestling Stories of the Week 5/15: Becky Lynch is Pregnant, Asuka and Otis Win WWE MITB, IC Title Vacant, More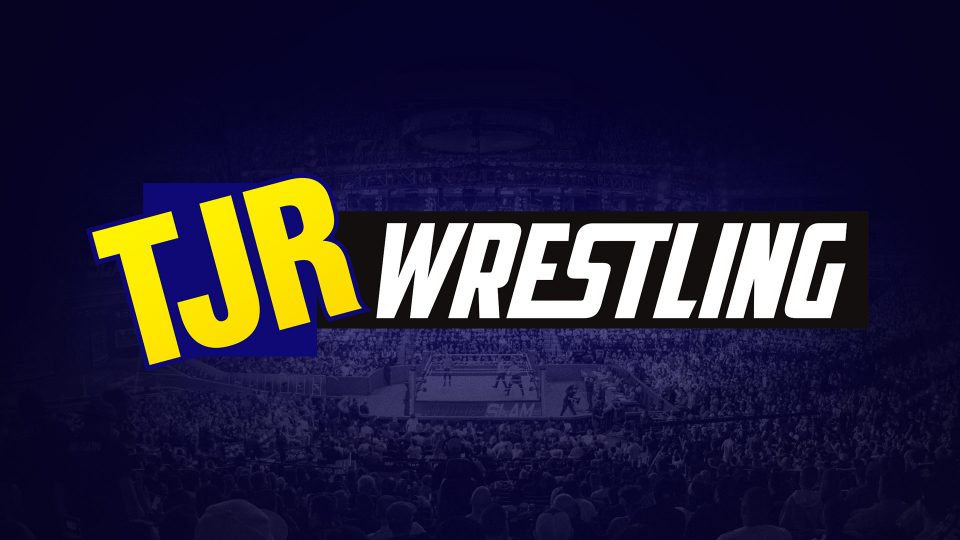 Welcome back TJR readers! Did you for some reason decide to spend Sunday with your mother, and missed Money in the Bank? Perhaps you were still in shock that Otis is a top guy now and missed RAW. Worry not, for I have returned with another edition of The Top Ten Wrestling Stories of the Week to catch you up.
10. King Corbin to Face Drew McIntyre in Cross-Brand Invitational Next Week on RAW
WWE began to co-mingle their RAW and Smackdown brands once again this week. Smackdown Superstar King Corbin appeared on Monday Night RAW, and will challenge WWE Champion and RAW Superstar Drew McIntyre next week on RAW. WWE has a long history of going back and forth with brand separation, with the not so fondly remembered Wild Card Rule being the most recent example. With television ratings being the lowest in history, WWE is hoping that by mingling the brands they can gain more viewers. Corbin is an interesting choice to try to garner excitement and interest however, but I suppose if you can't get a can of drying paint then he is the next best option. (TJRWrestling)
9. NXT Crowns New Tag Team Champions, Holding NXT Takeover: In Your House on June 7th
New NXT Tag Team Champions were crowned this week on NXT, with Imperium's Marcel Barthel and Fabian Aichner defeating the team of Timothy Thatcher and Matt Riddle to capture the titles. Thatcher was taking the place of Pete Dunne in the match, who is stuck in the UK due to the current health crisis. The finish of the match saw Thatcher walk out on Riddle, allowing Imperium to double team Riddle for the win. Thatcher and Riddle brawled in a backstage segment later in the show, hinting that a feud between the two will continue.
Also on NXT this week, Triple H, Shawn Michaels and "Road Dogg" BG James came down to the ring. The former DX members then announced that NXT will be holding a Takeover event on June 7th known as NXT Takeover: In Your House. Yesterday actually marked the 25-year anniversary of the original In Your House event that took place in Syracuse, NY. On a personal note, that original In Your House was actually the first WWE PPV I ever attended live. NXT Takeover: In Your House will take place at Full Sail University, with it being unknown if any fans will be in attendance. What is known is that there certainly won't be anyone in attendance as cool as a certain 13-year-old boy in a Diesel shirt that attended that first In Your House. (TJRWrestling)
Excited to bring this classic @WWE event back with the @WWENXT attitude. #WWENXT is ready to TAKE OVER in. your. house! #NXTTakeOverhttps://t.co/RAS1Pd8FGK

— Triple H (@TripleH) May 14, 2020
8. Randy Orton Challenges Edge to a Rematch at Backlash
Edge and Randy Orton returned to Raw for the first time since their brutal Last Man Standing Match at WrestleMania 36. Orton came down to the ring and at first congratulated Edge, stating that the better man won at WrestleMania. Orton then left the ring before turning around and going right back into it, stating that he can't lie to himself. Orton then stated that the better man may have won at Mania, but the better wrestler did not. Orton then challenged Edge to a straight-up wrestling match at Backlash, without any gimmicks. Edge didn't answer the challenge, with Raw going off the air with him and Orton staring at each other. Having just a normal wrestling match after already having a Last Man Standing Match does seem a little backwards. Perhaps WWE should think about adding some sort of stipulation, like making it an empty arena match or something. (TJRWrestling)
7. SummerSlam Likely to be Moved From Boston
Boston's mayor Marty Walsh announced this week that there will be no large events in the city until at least September 7th due to the present health crisis. This is bad news for WWE, who was planning on holding SummerSlam weekend in Boston starting on August 21st. There has been no official statement from WWE on where SummerSlam will be moved to, although the Performance Center is a strong possibility. Unless WWE can somehow find another arena that will allow them to hold the event, this will likely be the second of the big four PPV's this year that will be held without a single fan in attendance. The thought of having crowd-less shows all the way to next fall is a depressing one for sure, as a Baron Corbin match just isn't the same without half the crowd taking a bathroom break while chanting boring. (TJRWrestling)
6. AEW Adds Matches to Double or Nothing PPV
AEW added several new matches this week for their next PPV that is taking place on May 23rd known as Double or Nothing. A Casino Ladder Match will be held, with the winner receiving a future AEW Heavyweight Championship match. Nine wrestlers will compete in this match, with two wrestlers starting the match while the other competitors entering every 90 seconds until someone grabs a casino chip that is hanging above the ring. So far, Fenix, Darby Allin, Colt Cabana, Orange Cassidy and Scorpio Sky have been officially announced for this match. Also at Double or Nothing, The Elite will face off against the Inner Circle in the first ever Stadium Stampede Match. The match will take place in an empty football stadium, with the Jacksonville Jaguars TIAA Bank Field being the most likely location. Finally, it was announced that whoever wins the match for the TNT Heavyweight Championship between Cody Rhodes and Lance Archer will be presented the title by former World Heavyweight Boxing Champion Mike Tyson. Clearly AEW is taking every step they can to try to take a bite out of WWE's audience. (TJRWrestling)
5. Undertaker: The Last Ride Debuts on the WWE Network
The first installment of Undertaker: The Last Ride, a five-part docuseries on the Undertaker, debuted this past Sunday on the WWE Network. This series gives a rare look behind the curtain to who the Undertaker really is. The first episode follows Undertaker leading up to his match with Roman Reigns at WrestleMania 33 in 2017. Taker admits that he knows the end is near, as it is getting harder and harder for him to work even just one match a year. Getting a behind the scenes look at one of the greatest performers in wrestling history is without question a treat for many wrestling fans. Although WWE does run the risk of ruining some of the mystique of The Undertaker with screenshots like this.
4. Sami Zayn Stripped of Intercontinental Championship
On WWE Backstage this week, it was announced that due to not being able to defend the title, Sami Zayn was being stripped of the WWE Intercontinental Championship. Due to the current health crisis, Zayn has not competed for WWE since WrestleMania 36. A tournament is set to begin tonight on Smackdown to crown a new champion, with the competitors in the tournament not yet being named. This is obviously a horrible break for Zayn, who for whatever reason doesn't feel safe wrestling during this crisis, and is now losing the title because of it. You may be wondering why Zayn was stripped for not defending the Intercontinental title, while the Women's Tag Titles went months without ever being defended? It is evident that WWE must have deemed the Intercontinental Title as essential, while the Women's Tag Titles were not. (TJRWrestling)

3. Otis Wins Men's Money in the Bank Match
The Men's Money in the Bank Match ended in surprising fashion this past Sunday. Both AJ Styles and Baron Corbin climbed to the top of the ladder and attempted to retrieve the briefcase. Suddenly Elias, who was not in the match, came out of nowhere and hit Corbin with his guitar knocking him off the ladder. Styles then appeared to retrieve the briefcase, but then accidentally dropped it right into the hands of Otis. Otis was declared the winner of Money in the Bank, and will now go on to challenge a champion of his choosing whenever he wants any time over the next year. It is unclear why WWE has suddenly decided to push Otis as a top star, but it could be that Vince McMahon finally saw Animal House and thinks that John Belushi is the next big thing. (TJRWrestling)
"YO, MANDY … I DID IT!"@otiswwe = Mr. #MITB!!! pic.twitter.com/OJGg2pYhGz

— WWE (@WWE) May 11, 2020
2. Asuka Becomes Raw Women's Champion After Winning Money in the Bank Match
Six women raced to the roof of WWE's corporate headquarters to claim the Women's Money in the Bank briefcase. In the end, Asuka was victorious, defeating Lacey Evans, Dana Brooke, Nia Jax, Shayna Baszler and Carmella to become the new Women's Money in the Bank. The match saw the women fight throughout WWE's headquarters, with the match having a more cinematic feel, similar to The Boneyard Match that took place at WrestleMania 36. Asuka didn't have to wait long to cash in her contract, as Becky Lynch relinquished the title to Asuka the following night on Raw (more on that later). Asuka will continue on as Raw Women's Champion, as long as Seth Rollins stays far away from her. (TJRWrestling)
1. Becky Lynch Relinquishes Raw Women's Championship, After Announcing That Her and Seth Rollins are Expecting Their First Child
Becky Lynch's 399 day Raw Women's Title reign came to an unexpected end this week on Monday Night Raw. Lynch came down to the ring to start Raw, carrying the Women's Money in the Bank Briefcase. Asuka, who won the briefcase the previous evening, entered the ring soon afterward to see what was going on. Lynch then informed Asuka that she not only won the briefcase at MITB, but also the Raw Women's Title as well. Lynch then announced that she was pregnant and relinquished the title to Asuka. Lynch posted the following on her twitter, showing excitement for the next phase of her life.
I have no idea what happens from here, but I do know that you've made all my dreams come true. I entered the PC in 2013 not knowing anyone, I'll leave that same building tonight with my new family. Thank you all so much. pic.twitter.com/auSvwtx3gp

— The Man (@BeckyLynchWWE) May 12, 2020
Seth Rollins, who is the father of the child, showed a different kind of response to the news. (TJRWrestling)
That will conclude another edition of The Top Ten Wrestling Stories of the Week. As always, if you like what I do, please follow me on Facebook and Twitter @BackseatBookers and listen to my podcast The BackseatBookers. (Please be aware that it is explicit as I will never be stripped of the title of swearing champion.)
In case you haven't seen the Becky Lynch announcement yet, here's the clip from Raw.