The Top Ten Wrestling Stories of the Week 4/23: Unique MITB Rules, WWE Taping Again, New Smackdown Tag Champs, More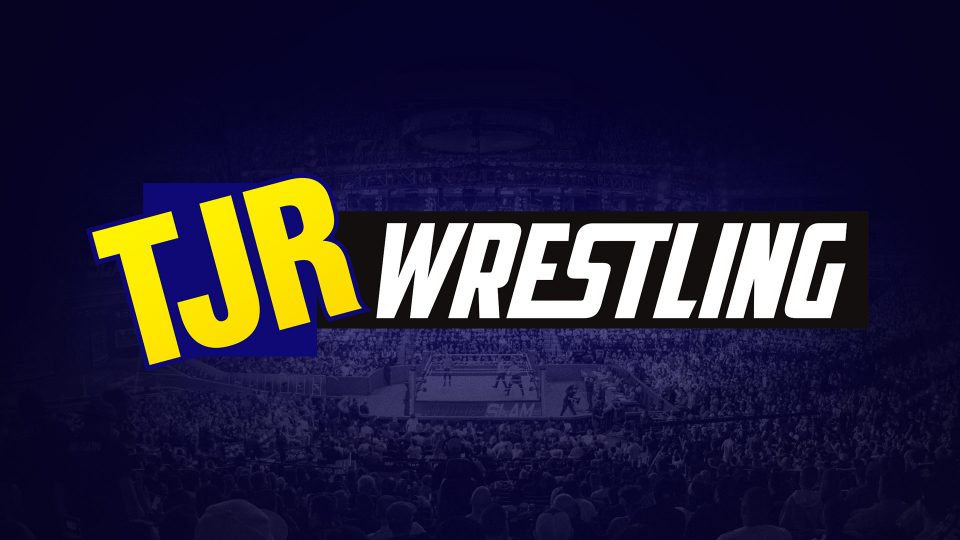 Welcome back TJR readers. Did you have a Rusev Day party and miss Smackdown? Perhaps your wife spent all day Monday giving you a bad buzz cut, and you missed RAW. Worry not, for I have returned with another edition of The Top Ten Wrestling Stories of the Week to catch you up.
10. Drake Maverick Competes on NXT After Being Released
Drake Maverick's run in the WWE seemingly came to an end last week, when he was one of the wrestlers that was released from the company. Maverick, however, was scheduled to take part in the tournament to crown an Interim NXT Cruiserweight Champion, due to the current Cruiserweight Champion Jordan Devlin being stuck in the UK. Maverick competed in a tournament match this week, losing to Jake Atlas. Since this is a round-robin tournament and not single elimination, Maverick still has an opportunity to advance and win the championship. If Maverick is not successful in winning the title to keep his job he could always pull a Nia Jax, and claim to be related to The Rock to stay employed. (WWE)
"I have to win, and I will win." – @WWEMaverick on the Interim NXT Cruiserweight Championship tournament. #WWETheBumppic.twitter.com/BGbEblbXVL

— WWE's The Bump (@WWETheBump) April 22, 2020
9. AEW TNT Championship Semifinals Set
Two more matches in the AEW TNT Championship Tournament took place this week on AEW: Dynamite. Darby Allen was able to defeat Sammy Guevara, and will now go on to face Cody Rhodes next week in the semifinals. Also in the semifinals next week will be Dustin Rhodes facing off against Lance Archer, with Rhodes advancing this week by defeating Kip Sabian. Rhodes actually stated that if he had lost to Sabian that he would have retired from wrestling for good, or at least until he was old enough to main event a Saudi show for the WWE. (TJRWrestling)
8. No WWE 2K Video Game This Year
During a conference call this week to report their first-quarter earnings, WWE announced that there will not be a 2K21 game this year. Last year's game was considered a huge disaster, with it having multiple glitches and needing several patches. This will be the first year that WWE hasn't released a 2K game since 2014, and has released some sort of video game every year since 1989. Hopefully WWE will be able to put out something this year for all its gaming fans, as I don't know if they will survive without moments like this (See video clip below). (TJRWrestling)
7. Rob Gronkowski Returns to the NFL
Rob Gronkowski's professional wrestling career was put on hold this week, as he signed a one year contract to play for the Tampa Bay Buccaneers. Gronkowski recently signed a contract to join WWE and is the current 24/7 Champion after winning the title at WrestleMania 36. It is unknown at this time what this means for the 24/7 Title, although if Gronkowski would just swing by the unemployment office in Florida I'm sure there is a bunch of wrestlers that would gladly take it from him. (TJRWrestling)
6. The Rock Says "Never Say Never" to a Match Against Roman Reigns
Dwayne "The Rock" Johnson stated on Instagram this week where he stated that it was possible that he would face his cousin Roman Reigns in a match. With WrestleMania next year currently being scheduled to take place in Hollywood, it seems like a perfect time for this to occur. As for the chances of The Rock ever facing his other cousin Nia Jax in a match, I would say that is very unlikely as he isn't crazy and doesn't want to get injured. (TJRWrestling)
https://twitter.com/niajaxwwe/status/1252417349665218561?s=21
5. More Wrestlers Qualify for Money in the Bank Ladder Match
With the Money in the Bank PPV scheduled to take place on May 10th, more superstars qualified for both the men's and women's MITB Ladder Matches this week. On Smackdown, Dana Brooke defeated Naomi to join Asuka, Nia Jax and Shayna Baszler as the women who have so far qualified for the women's ladder match. Also on Smackdown, Daniel Bryan defeated Cesaro to become the first wrestler to qualify for the men's ladder match. On this week's RAW, Aleister Black, Apollo Crews and Rey Mysterio were able to win qualifying matches as well, and now will be joining Bryan in the ladder match. Whoever wins their perspective ladder match will be granted a title match whenever they choose, as long as there aren't already ten people in the building and they can adhere to proper social distancing guidelines of course. (TJRWrestling)
4. The New Day Wins the Smackdown Tag Team Championships
The New Day once again made history this week on Smackdown, as they captured tag team gold for an impressive eighth time. The New Day actually captured the titles in a triple threat match between New Day member Big E, The Miz and Jey Uso. This win puts New Day only one title reign behind the Dudley Boys' record nine title reigns. What makes this title win even more interesting is, due to the Freebird Rule, New Day member Xavier Woods is now officially Smackdown Tag Team Champion. Additionally, Woods is out of action due to an Achilles injury, further showing that it is possible to do jobs successfully from home. (TJRWrestling)
3. Anonymous WWE Employee Request That Shows be Shut Down
An anonymous WWE employee appealed to the Orange County Board of County Commissioners on Tuesday, asking them to shut the tapings down due to health concerns. The complainant who was referred to as "John" stated that:
"My employer, World Wrestling Entertainment, aka WWE, is forcing me to work the TV tapings for its weekly shows despite home orders for coronavirus. I am unable to speak out as I need this job and I know I will be fired if I approach my higher-ups. Despite sanitary precautions, we cannot maintain social distancing and have to touch other people. I request the government to shut down these tapings and enforce the stay-at-home order so my colleagues and I may follow social distancing rules without fear or repercussion of losing our jobs." WWE gave a statement of their own, completely denying these claims by stating that "These accusations aren't true. Employees know they can confidentially go to Human Resources, not the public. Notwithstanding the appropriate protocol, no one would be fired if they were uncomfortable with their surroundings. We've made accommodations for individuals upon request."
No matter if this story is true or false it is still another one of a number of poor publicity stories that WWE has had to endure in recent weeks. Perhaps Vince McMahon and WWE should try to garner some positive publicity by giving away a million dollars on RAW as I can't possibly see how that could go wrong. (TJRWrestling)
2. Money in the Bank Matches to Take Place at WWE Headquarters
With there still being no fans allowed in the arena, WWE is once again getting creative for its Money in the Bank PPV. This year, both the men's and women's MITB matches will take place at WWE's Corporate headquarters in Stamford, Connecticut. The briefcase will be hung on the roof of the building, with the competitors having to fight from the ground floor all the way to the roof to retrieve it. Whoever wins these matches will also get the unique title of being the first wrestlers to climb the WWE corporate ladder without sleeping with the boss's daughter. (TJRWrestling)
1. WWE Decides to Change Taping Schedule Again
WWE has once again changed their plans on taping shows going forward. Last week it was reported that WWE would return to airing all of their programming live. This week, however, plans changed once again, with WWE deciding to start taping two RAW, Smackdown and NXT shows every week until mid-July. This means that WWE will only have to come together to tape content every other week, with wrestlers getting a week off in between. These plans, of course, could change at anytime again, with it being possible that WWE will announce tomorrow that they are now taping all shows with a Fisher-Price PXL- 2000 in Vince's basement. (TJRWrestling)
That will conclude another edition of The Top Ten Wrestling Stories of the Week. As always, if you like what I do, please follow me on Facebook and Twitter @BackseatBookers and listen to my podcast The BackseatBookers (please be aware that it is explicit as no anonymous tippers have ever been able to shutdown my bad language).