The Top Ten Wrestling Stories of the Week 3/27: Roman Reigns Out of WrestleMania, Gronkowski Debuts, More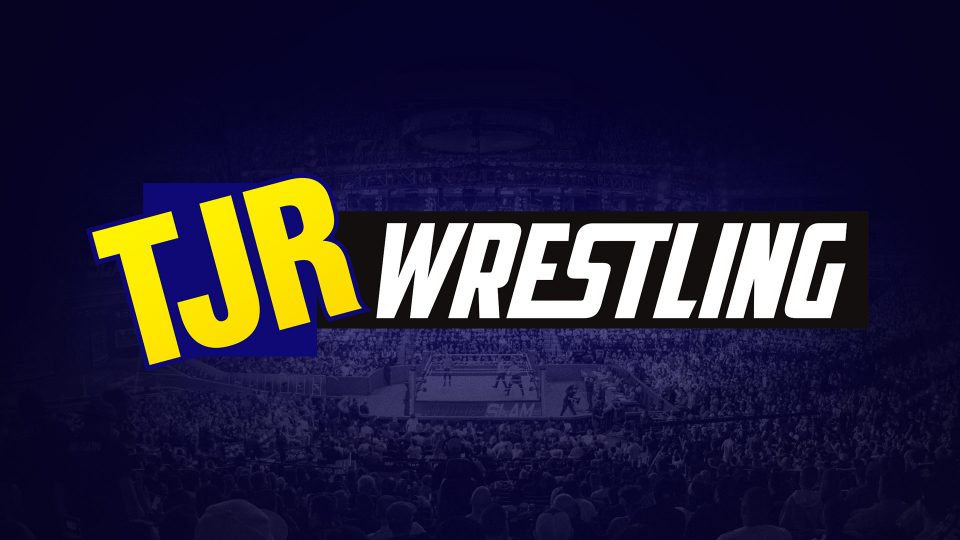 Welcome back TJR readers. Did you for some reason miss wrestling this week? How is that even possible? What else could you possibly be doing? Well, worry not rebels, even if you did decide to leave your home, I have returned with another edition of The Top Ten Wrestling Stories of the Week to catch you up.
10. Killer Kross Promo Plays on NXT
For weeks, strange vignettes showing buzzards and clocks aired on NXT television. This week after an intense promo between Johnny Gargano and Tommaso Ciampa this vignette once again played on the screen. This time, however, at the end of the vignette an image of former Impact and Lucha Underground Star Killer Kross was shown with the words "Tick Tock." It is still unknown when Kross will appear in person for NXT, or if maybe he is just doing 30-second advertising for the Tik Tok app. (TJRWrestling)
9. Matt Hardy is a Wizard
This week on AEW Dynamite was supposed to be the highly anticipated Blood and Guts Match. Due to the Coronavirus Pandemic, that match was postponed, instead ending it with Chris Jericho calling out Matt Hardy in the ring. Hardy first appeared in the rafters of the building before magically teleporting himself into the ring. After Hardy refused to join the Inner Circle, Jericho attacked Hardy with the help of Sammy Guevara. This brought both Kenny Omega and Cody Rhodes down to help Hardy and drive Guevara and Jericho from the ring. Hardy then magically made fire go off in the arena, keeping Jericho and Guevara at bay. It is unknown when Jericho and Hardy will meet in a wrestling ring, or perhaps Quidditch, match for AEW. (TJRWrestling)
#BROKEN@MATTHARDYBRAND using the power of TELEPORTATION to BEWILDER the being of the MAKER OF PAIN @IAmJericho!
Watch #AEWDynamite NOW on @TNTDrama 8e/7c #AEWonTNT@AEWonTNTpic.twitter.com/MalukzHuUN

— All Elite Wrestling (@AEW) March 26, 2020
8. AJ Styles and The Undertaker to Compete in First Ever Boneyard Match at WrestleMania 36
An interesting stipulation was added to the WrestleMania 36 match between AJ Styles and The Undertaker this week on RAW. Styles and Taker will now compete in the first-ever Boneyard Match. The rules, or even what exactly is a Boneyard Match, have not been made clear as of this writing. What is clear is that a Boneyard Match feels a little inappropriate with everything that has been going on in the world. I suppose we should just be happy that WWE isn't having a Corona Cage or a Wuhan Whipping Match as well. (TJRWrestling)
7. Rob Gronkowski Debuts on Smackdown
Rob Gronkowski came to the ring dancing like Carlton from Fresh Prince of Bel Air on crack this week on Smackdown. Gronkowski joined his close friend Mojo Rawley in the ring, and gave a short promo before being interrupted by King Corbin. Corbin got in Gronkowski's face before Elias came out and sang a song insulting Corbin. Rawley then got on his hands and knees behind Corbin, while Gronkowski pushed Corbin over. Gronkowski went on to advocate for a match between Elias and Corbin at WrestleMania, with the match being made official later in the night. Gronkowski will now do his best impression of a full body dry heave set to music, as he dances all the way to WrestleMania 36 where he will be the guest host. (TJRWrestling)
6. ESPN Airs WrestleMania 30 With Plans to Air WrestleMania 32 and 35 As Well
Back in the 1980's ESPN used to air professional wrestling weekly with the AWA, before the station got the television rights to many of the major sports leagues. With pretty much all major sports being on hiatus, ESPN once again returned to wrestling to fill its time slots. ESPN aired WrestleMania 30 last Sunday with plans to show WrestleMania 32 and 35 on the following two Sundays. If ESPN is still desperately looking for content after airing WrestleMania's, they could always fill about 20 minutes with the greatest moments in Miami Dolphins history. (TJRWrestling)
5. NXT to Air Planned Takeover Matches on April 8th
With NXT Takeover Tampa having to be canceled due to the Coronavirus, WWE had to call an audible this week. The April 8th episode of NXT will now feature two of the huge matches that were planned for Takeover. A six women ladder match will be held, with the winner getting a future title shot at the NXT Women's Championship. Five of the spots for the match have already been decided with Io Shirai, Candice LeRae, Chelsea Green, Mia Yim, and Tegan Nox already qualifying for the match. The final spot in the match will be decided by a Second Chance Gauntlet Match next week between Aliyah, Kayden Carter, Deonna Purrazzo, Shotzi Blackheart, Dakota Kai, and Xia Li. Also on April 8th, Johnny Gargano and Tommaso Ciampa will try to end their long-running feud in an Empty Building Match. It is unknown which building this match will take place, but I can pretty much guarantee it will not be a Walmart after the delivery truck arrives. (TJRWrestling)
4. Several New Matches Booked For WrestleMania 36
With WrestleMania 36 being a little over a week away, WWE booked several more matches this week for the big event. In a match that has had little to no build, Bobby Lashley will face off against Aleister Black. Also the RAW Tag Team Champions, The Street Profits, will defend their titles against the newly formed tag team of United States Champion Andrade and Angel Garza. Finally, the Smackdown Women's Champion Bayley will defend her championship against Sasha Banks, Lacey Evans, Naomi and the barely seen Tamina. Tamina being in this match may seem strange until you realize her barely being seen on Smackdown all year probably qualified her for part-timer status. (TJRWrestling)
3. WWE Tapes All Content Through WrestleMania 36
With the Coronavirus pandemic making it more and more difficult to produce a show, WWE decided to tape all their programming up to and including WrestleMania 36 this week. That means NXT content, the next two weeks of RAW, the next two episodes of Smackdown and both nights of WrestleMania 36 were all taped earlier this week. WWE will now be all set for content through the Monday Night RAW following WrestleMania. Watching a WrestleMania that is prerecorded is going to feel weird, but as long as they didn't borrow any of Sunny's tapes to record over they should be fine. (TJRWrestling)
2. Several Wrestlers including Rey Mysterio and Dana Brooke Forced to Miss WrestleMania 36
The Coronavirus pandemic continued to cause havoc to WrestleMania 36 this week. It has been reported that multiple WWE Superstars were forced to miss the WrestleMania tapings due to feeling sick or having a temperature when they arrived for the tapings. Both Dana Brooke and Rey Mysterio are two of these wrestlers who will miss WrestleMania 36 due to the Coronavirus pandemic. Before being pulled due to illness, Brooke was supposed to compete for the Smackdown Women's Title at WrestleMania 36. As for Mysterio, he had not been officially announced for a match at WrestleMania, but it was highly expected that he would face United States Champion Andrade at the event. It is unknown at this time if Mysterio is feeling ill as well, as he was on RAW on March 16th. Missing Mania is particularly sad for Mysterio who, at the age of 45, most likely only has one or two WrestleManias and about twenty Saudi shows left in his career. (TJRWrestling)
1. Roman Reigns Removed From WrestleMania Match With Goldberg Due to Coronavirus Concerns
The incredible story of Roman Reigns coming back from leukemia in February 2019 to now competing for the Universal Championship at WrestleMania, was stopped abruptly due to the Coronavirus. Roman Reigns did not wrestle Goldberg at the WrestleMania 36 tapings this week. Reigns decided he did not want to take the risk to his health due to him having an autoimmune disease from his two previous battles with leukemia. Goldberg did defend the Universal Championship at the Mania tapings, reportedly against Braun Strowman. With so many matches having to be changed or scrapped altogether, maybe WWE should be seeing if Sunny has any old tapes they can air to fill the card at WrestleMania. (TJRWrestling)
That will conclude another edition of The Top Ten Wrestling Stories of the Week. As always, if you like what I do, please follow me on Facebook and Twitter @BackseatBookers and listen to my podcast The BackseatBookers (please be aware that it is explicit as my potty mouth never needs a stimulus package).