The Top Ten Wrestling Stories of the Week 3/13: Coronavirus, Gronkowski Signs With WWE, New IC Champ, More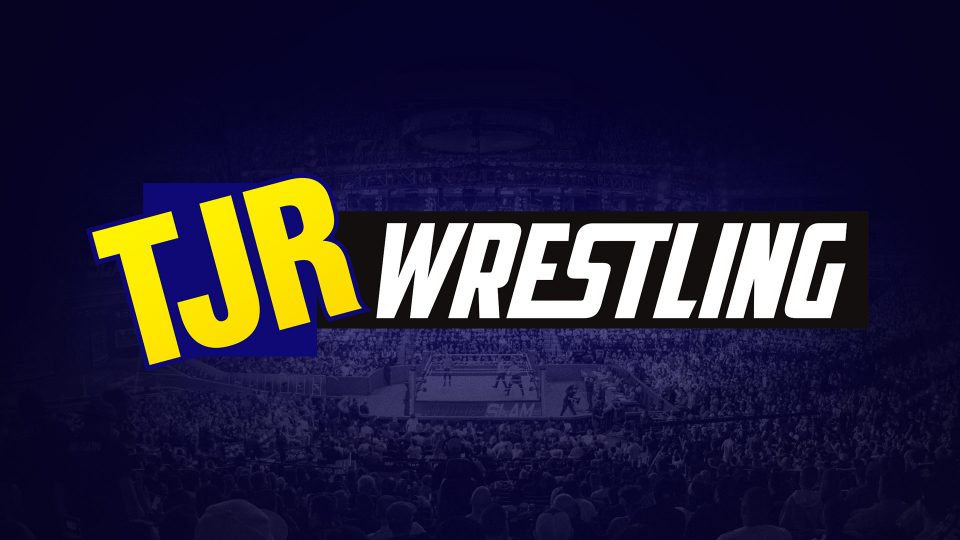 Welcome TJR readers, did you spend all day Friday washing your hands and miss Smackdown? Perhaps Target was having a sale on toilet paper and you missed RAW. Worry not, as I have returned with another edition of The Top Ten Wrestling Stories of the Week to catch you all up.
10. Lance Archer Debuts on AEW Dynamite
Last week Jake "The Snake" Roberts announced that he had a new client that was coming to take Cody Rhodes piece of the AEW pie. Roberts sat at ringside this week along with former WWE and NJPW Superstar Lance Archer, for the first part of the Cody and Ortiz match. During the match, Archer looked like he was going to jump the barricade, but Roberts held him back. Roberts and Archer then left ringside and were not seen for the rest of the evening. It is unknown how long Roberts will Constrict Archer but when Archer finally does attack, Cody may be Hisstory.
9. NXT Takes Place From the Performance Center
NXT Superstars did not have to travel very far for their show this week, as NXT took place from the Performance Center. The show saw two title matches including North American Champion Keith Lee defeating Cameron Grimes and NXT Tag Team Champions The BroserWeights defeating The Undisputed Era. The show ended with an intense brawl between Johnny Gargano and Tommaso Ciampa that ended with both competitors on the perch above the announce table. Ciampa and Gargano ended up doing their best WWE Stock imitation, as they both fell quickly and crashed through the announce table to end the show. (TJRWrestling)
8. Rezar Possibly Injured on RAW
There is never a good time to be injured in WWE, but less than a month before Wrestlemania is particularly bad. Unfortunately for Rezar of AOP, that seems to be exactly what has happened. During the main event eight-man tag match on RAW that saw AOP team with Murphy and Seth Rollins to face The Viking Raiders and RAW Tag Team Champions The Street Profits, Rezar appeared to suffer an arm injury. The severity of the injury has yet to be reported, although it has been speculated that Rezar suffered a torn bicep. If his bicep is torn the bad news is it will require surgery and would put him out of action anywhere from five to seven months. The good news at least, however, is that Rezar will not be able to shake anybody's hand with the injury. (TJRWrestling)
7. Participants for First Ever AEW Blood and Guts Match Announced
AEW Blood and Guts will take place on Wednesday, March 25th, and this week AEW announced who would be the first two teams to compete inside the covered double-ringed cage. Competing in the cage will be Inner Circle made up of Chris Jericho, Jake Hager, Sammy Guevara, Santana and Ortiz. They will be facing off with The Elite made up of Cody, The Young Bucks (Matt and Nick Jackson), Kenny Omega and "Hangman" Adam Page. The rules for the match will be very similar to the old NWA/WCW War Games matches. Two men will start the match and wrestle for five minutes before another competitor enters. Then the rest of the wrestlers will enter every two minutes until all ten are in the ring. The match can only be one when someone makes their opponent submit or surrender. NXT also had a War Games Match recently, although theirs was similar to Sunny's post WWE career….topless. (TJRWrestling)
6. Shayna Baszler to Face Becky Lynch at Wrestlemania 36
It was a dominating performance by Shayna Baszler who eliminated the other five competitors inside the Elimination Chamber single handily. Baszler will now go on to face RAW Women's Champion Becky Lynch at Wrestlemania 36. Baszler memorably attacked Lynch over a month ago on RAW, biting her viciously on the neck. Baszler biting Lynch on the neck seemed strange at the time, but looking back it may have been a smarter choice than just entering the ring and shaking Lynch's hand. (TJRWrestling)
5. Sami Zayn Wins Intercontinental Championship
After four years competing on the main roster, Sami Zayn finally captured a championship at Elimination Chamber this past Sunday. Zayn, with the help of Shinsuke Nakamura and Cesaro, defeated Braun Strowman in a 3-on-1 handicap match to win the Intercontinental championship. Zayn, who hadn't wrestled a match on television all year, won the title without taking a single bump. Zayn's sudden push may seem strange, until you realize that his amount of in-ring activity probably qualifies him for part-timer status in Vince's eyes. (TJRWrestling)
— Sami Zayn (@SamiZayn) March 9, 2020
4. AJ Styles to Face The Undertaker at Wrestlemania 36
AJ Styles officially challenged The Undertaker to a match at Wrestlemania 36 on RAW this week. At Super Showdown, Taker defeated Styles in about ten seconds to win the "prestigious" Tuwaiq Trophy. Then at Elimination Chamber this past Sunday, The Undertaker gave AJ Styles a chokeslam costing him to lose his match with Aleister Black. On RAW, Styles tried to further enrage Taker by calling him a broken down old man who is manipulated by his conniving wife Michelle McCool with AJ even mentioning Undertaker's real name. The Undertaker and Styles will now sign the contract for their match at Mania next week on Raw. It is unknown at this time if McCool will be there, holding the Tuwaiq Trophy above her head to give The Undertaker more power. (TJRWrestling)
3. Edge Attacks Randy Orton and MVP
Over a month after being brutally attacked by Randy Orton on RAW and seeing Orton attack his wife Beth Phoenix last week, Edge finally got some payback. MVP appeared in the ring and attempted to recruit Edge into his new stable. However, when MVP asked Edge how his wife was, Edge hit MVP with a spear. Orton then came to the ring and was also attacked by Edge, receiving an RKO for his troubles. Edge then gave MVP a Conchairto while Orton looked on from ringside. Edge and Orton will now most likely go on to face each other at Wrestlemania 36. With the two competitors only having a combined age of 85, they will be one of the younger main events on the show. (TJRWrestling)
2. Rob Gronkowski Close to Signing With WWE
It was announced by Ryan Satin on WWE Backstage this week that former New England Patriot Rob Gronkowski is close to signing with WWE. The former three-time Super Bowl Champion Gronkowski has been front row for many WWE events, including helping his friend Mojo Rawley win the Andre The Giant Battle Royal at Wrestlemania 33. The 30-year-old Gronkowski is reportedly scheduled to appear on the March 20th episode of Smackdown and then again at Wrestlemania 36. WWE may have also tried to recruit some former Miami Dolphins Superstars as well, but none of them could get the time off from their jobs at Walmart. (TJRWrestling)
1. Coronavirus
The number one story this week, is, of course, the topic that has taken over the news cycle this week. The Coronavirus has significantly affected all of our lives and changed the way we live on a daily basis. The professional wrestling world has not been immune to this epidemic, as multiple federations around the world have had to postpone and cancel shows. AEW had to move this coming Wednesday's Dynamite show from Rochester, NY to a much smaller venue in Jacksonville. WWE instituted a no-touch policy for all its wrestlers and has moved tonight's Smackdown to the Performance Center. As of now, Wrestlemania 36 is still scheduled to go as planned, but this could of course change at any minute as this epidemic is still very much going on. After what has surely been a stressful and trying week for us all, I would like to leave you with an image to try to add a little joy into your lives. (TJRWrestling)
That will conclude another edition of The Top Ten Wrestling Stories of the Week. As always, if you like what I do, please follow me on Facebook and Twitter @BackseatBookers and listen to my podcast The BackseatBookers (please be aware that it is explicit as my mouth has been washed out with soap so many times that there is no way it will contract Coronavirus.)