The Top Ten Wrestling Stories of the Week 11/29: Rollins Turns Heel, NXT Dominates WWE Survivor Series, More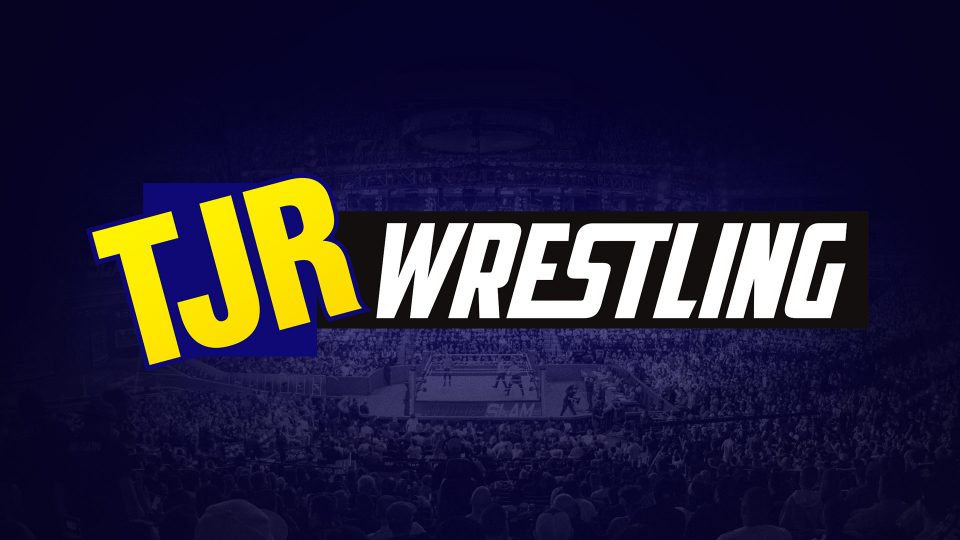 Welcome back TJR readers. Did you have a houseful of obnoxious relatives and miss Smackdown this week? Perhaps you were busy trying to dethaw a turkey and missed RAW? Well, fear not for I have returned once again with a special Friday edition of The Top Ten Wrestling Stories of the Week.
10. Matt Hardy Wrestles on Monday Night RAW
Matt Hardy competed in a match against Buddy Murphy this past Monday night on RAW. This alone does not seem like that big of a deal until you realize that this is actually Matt's first match on RAW this year. Hardy, who appeared a few times earlier this year on Smackdown and competed in a Battle Royale in Saudi Arabia, has been kept off of TV for most of the year. The multi-time champion and 25-year veteran of RAW continued his disappointing 2019 with a quick loss to Buddy Murphy this past Monday. This year has been one I am pretty sure that Matt Hardy would like to "Delete" from the record books completely. (TJRWrestling)
9. Rusev and Bobby Lashley to Compete in a Last Man Standing Match
Rusev and Bobby Lashley will finally have a televised match when they compete in a Last Man Standing Match this Sunday at 7pm ET on the one hour WWE Network special Starrcade. In what was actually an entertaining segment this week on RAW, Rusev ended up ignoring the restraining order against him and attacked Bobby Lashley. The "police" came and put Rusev in handcuffs, who then proceeded to break away from the officers and knock Lashley off the stage, while Lana watched on with concern. Speaking of Lana, she announced on Twitter that she signed a five-year multimillion-dollar contract with the WWE this week (TJRWrestling). So no matter who ends up being the Last Man Standing between Rusev and Lashley, Lana is going to be just fine. (TJRWrestling)
8. Mauro Ranallo Misses Survivor Series and NXT After Negative Twitter Comments From Corey Graves
Corey Graves sent out a Tweet after NXT Takeover: Wargames, seemingly criticizing Mauro Ranallo's commentary for the event.
https://twitter.com/wwegraves/status/1198414519556562944?s=21
Ranallo, who's battle with bipolar disorder is well documented, deactivated his Twitter and missed both his scheduled Survivor Series and NXT appearances this week. After receiving heavy criticism on social media including a Tweet from Ranallo's close friend (and manager) Frank Shamrock, Graves issued an apology on his WWE Podcast "After the Bell".
Frank, did you approve this tweet with Meltzer?

Instead of calling me? Or actually coming to TV to discuss things like grown men?

— Corey Graves (@WWEGraves) November 25, 2019
Using social media to vent one's frustrations with someone instead of just talking to them face-to-face, is a side effect of the modern world we live in. Unfortunately, just like in face-to-face conversations the words you use on social media can cause damage as well. Hopefully, Ranallo can continue to overcome his mental illness and return to the commentary booth real soon. And as for Corey Graves, it may be a good idea for him to get off of social media and spend his free time on more educational websites such as TJRWrestling.net. (TJRWrestling)
7. The Butcher, The Blade and The Bunny all Debut on AEW Dynamite
After Cody Rhodes won his match on AEW Dynamite this week, a brand new team came from underneath the ring and attacked Rhodes. This new team is made up of former Impact star Braxton Sutter who is now wrestling as the Blade and his tag partner the Butcher, they were joined by Sutter's real-life wife Allie, who is now being known as the Bunny. With the Butcher, the Blade and the Bunny all debuting, this week's episode of AEW Dynamite was brought to you by the letter "B". (TJRWrestling)
6. New Intercontinental Title Revealed on Smackdown
WWE decided to give another one of their title belts a makeover this past Friday on Smackdown. After revealing a new Universal Title last week, it was the Intercontinental Title that was updated this week. During an in-ring promo, Sami Zayn presented the new title as a gift to Intercontinental Champion Nakamura, retiring the classic white strap belt in the process. This gift, of course, is causing children everywhere to add the toy replica of the new belt to their Christmas list, while parents everywhere curse WWE for making them buy another worthless piece of plastic. (TJRWrestling)
5. Steve Austin Interviews the Undertaker on "Broken Skull Sessions"
Two of the biggest legends in the history of professional wrestling sat down for nearly two hours together when the Undertaker joined Steve Austin for Austin's new WWE Network show "Broken Skull Sessions". The Undertaker shared numerous stories from his Hall of Fame career ranging from his early days in WCW and debuting as the Undertaker at Survivor Series, all the way to the streak being broken and how much longer he feels he has in the ring. Although the 54–year-old Undertaker may not have many matches left in his legendary career, he can Rest In Peace knowing that his Hall of Fame career will be remembered forever. (TJRWrestling)

4. Rey Mysterio Fails to Win Universal Title at Survivor Series Then Wins United States Title on RAW
Despite getting assistance from his son Dominick, Rey Mysterio failed to defeat Brock Lesnar for the Universal Title at Survivor Series. Mysterio did not come away completely empty handed this week, however, as he defeated AJ Styles for the United States Title on RAW. Mysterio won a fatal four-way earlier in the night to receive the title shot, and then won the title with assistance from Randy Orton. Being the champion of the United States may not hold the same prestige as being champion of the entire Universe, but at least Mysterio doesn't have to worry about an alien from Melmac coming to earth to challenge him for his title. (TJRWrestling)
3. Kevin Owens Wrestles at NXT Takeover: Wargames
Kevin Owens was revealed to be the fourth member of the Wargames team of Tommaso Ciampa, Keith Lee, and Dominik Dijakovic when they faced The Undisputed Era at NXT Takeover: Wargames. Owens, who last competed in NXT in 2015, was the last man to enter the cage helping his team win in the match. Owens was attacked by The Undisputed Era on the RAW prior to Wargames, which is the reason he gave for choosing to return to NXT for this match. Owens competed on the RAW team a Survivor Series the following night against NXT, possibly because they couldn't find a matching NXT shirt in his size with such short notice. (TJRWrestling)
2. NXT Wins the Battle for Brand Supremacy at Survivor Series
The battle between guys all wearing matching shirts was dominated by NXT this past Sunday at Survivor Series. NXT won four of the seven Interbrand matches that took place on the show, including NXT champion Shana Baszler defeating both Bayley and Becky Lynch in the main event. WWE is clearly attempting to show that NXT is a true third brand that is equal to both RAW and Smackdown. Now if they can get some guys to show up in matching AEW shirts for the NXT roster to beat up, they can really show brand supremacy. (TJRWrestling)
1. Seth Rollins Seemingly Turns Heel on RAW
After months of being booed by a growing segment of the audience every week, Seth Rollins seemingly embraced being a villain this week on RAW. Rollins started off the show by telling the whole RAW roster that they sucked for losing the previous night at Survivor Series. After several superstars walked away from Rollins as he was verbally berated them, Kevin Owens entered the ring and to the delight of the crowd delivered a stunner to Rollins. This lead to Rollins and Owens having a match in the main event of the evening, which was broken up by AOP. AOP then proceeded to attack Owens while leaving Rollins completely alone. Rollins then took advantage of the attack, curb-stomping Owens twice. Rollins bringing in the much bigger AOP to be a "Shield" for his heel persona could make him the Architect of Pain in the WWE for the foreseeable future. (TJRWrestling)
That concludes another edition of the Top Ten Wrestling Stories of the Week. Like always, if you enjoy what I do then please follow me on Twitter @BackseatBookers and listen to my podcast The BackseatBookers (be forewarned, as just like a turkey, I use fowl language.)