The Top Ten Wrestling Stories of the Week 11/21: Survivor Series, New Universal Title, CM Punk on WWE Backstage, More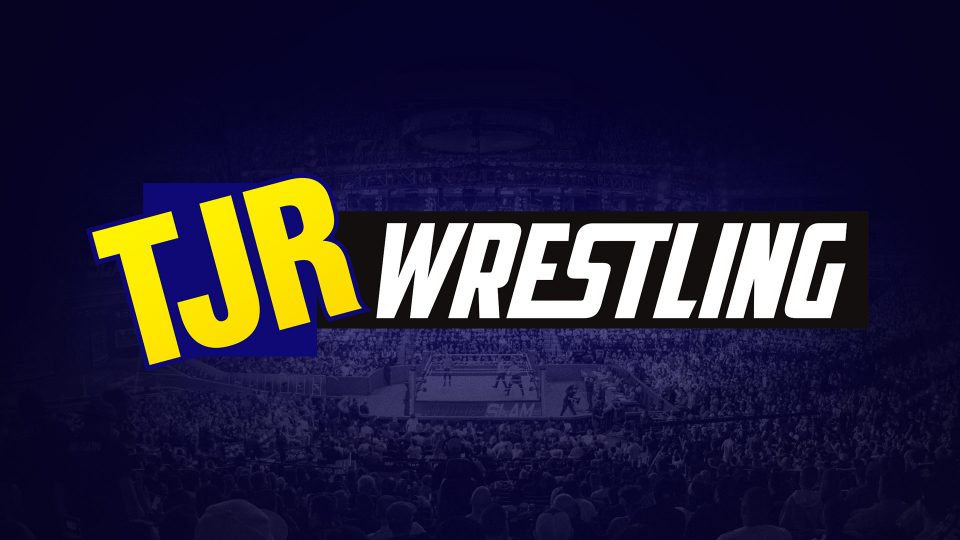 Welcome back TJR readers. Did you spend all week watching DuckTales on Disney+ and forgot to watch Smackdown? Perhaps you were too tired from writing your 300-page fantasy booking idea for CM Punk and missed RAW. Worry not fellow wrestling fans, as The Top Ten Wrestling Stories of the Week is back once again to bring you up to speed with whatever you missed.
10. Lana Files for Divorce From Rusev
The seemingly never-ending saga between Lana, Rusev, and Bobby Lashley continued on RAW this week. Lana came out with Bobby Lashley and stated that this was the happiest day of her life as she had finally filed for divorce from Rusev. Then Lana, after messing up her lines several times, informed everyone that she also has a temporary restraining order that does not allow Rusev within 90 feet of her. This segment left a majority of the audience wishing they could also file a restraining order to keep this awful storyline far away from their televisions. (TJRWrestling)
9. AEW: Dynamite Episode on January 15 Will be Called "Bash at the Beach"
AEW is resurrecting the old WCW PPV name "Bash at the Beach" for their January 15th episode of Dynamite. This event will precede Chris Jericho's Rock 'N' Wrestling Cruise that will depart on January 20th, with the January 22 episode of Dynamite being filmed on the cruise ship. "Bash at the Beach" is traditionally held outside next to the ocean, this, however, may be difficult to do in the middle of January. If AEW does decide to hold matches actually on the beach, a lot of the crowd may be "La Parka" fans. (TJRWrestling)
8. Jim Cornette Resigns From NWA: Powerrr For Racist Comments
NWA Powerrr has received mostly positive reviews since its debut a little over a month ago. This hour-long studio wrestling show is usually easy to watch and a fun throwback to the territory days of professional wrestling. Unfortunately this week, Powerrr ran into its first major controversy, as legendary wrestling manager and NWA's commentator Jim Cornette made a racist remark during a match between Trevor Murdoch and NWA heavyweight champion Nick Aldis. Cornette, while talking about Murdoch, stated that he is "so tough he would strap fried chicken to his back and ride a motorcycle through Ethiopia." NWA responded by taking the episode down from their YouTube channel and editing the comments out, and then later Jim Cornette resigned from the company. How these comments were allowed to air at all on a show that was taped over a month ago is a question that the NWA is going to have to ask themselves. As for Jim Cornette, who is no stranger to saying offense things, maybe being in the public eye in today's day and age isn't his racquet. (TJRWrestling)
7. MJF and Adam Page to Compete for AEW Diamond Ring Next Week
AEW held a Dynamite Dozen Battle Royal last night with a dozen wrestlers including Billy Gunn competing in it. MJF and Adam Page were the final two competitors left in the ring and will wrestle for an AEW diamond ring next week on AEW Dynamite. Twelve grown men wrestling for an opportunity to compete for a diamond ring instead of a title shot against Chris Jericho may seem silly to some, but you must remember that a Chris is just a Chris, but Diamonds are Forever. (TJRWrestling)
6. NXT Takeover: Wargames to Take Place This Saturday Night
NXT is set to have a very busy weekend. Not only are they heavily featured at Survivor Series, but also have their own show NXT Takeover: Wargames the night before. This year Wargames will be highlighted by two Wargames matches as for the first time the female roster is also getting the opportunity to compete inside the double cage. Anytime you have the same match twice in one night you risk the matches feeling less special, with both the Hell in a Cell and Royal Rumble matches being recent examples of this. Let's hope that NXT can bring enough excitement to blow the roof off the cage that the WWE inexplicably decided never to put on it in the first place. (TJRWrestling)
5. CM Punk's Twitter Comments Leads to Feud Between AEW's Tony Khan and Randy Orton
CM Punk began dropping "Pipe Bombs" before he even appeared on WWE: Backstage this week. On Monday, Punk tagged AEW President Tony Khan on a Tweet stating he was working on trying to catch up on five years of wrestling, and "no one was safe" when he started on Backstage. Tony Khan responded to this with a Tweet of his own, bringing up the plane controversy in Saudi Arabia.
No one is safe? Sounds like a plane full of wrestlers in Saudi Arabia!

— Tony Khan (@TonyKhan) November 18, 2019
This Tweet caused Randy Orton to feel the need to chime in, tweeting a negative article about Tony Khan's father. Tony Khan responded to this by standing up for his father and stating that Orton had used the N word on Twitch recently.
I thought you only tagged me in your posts when you were grasping for leverage. That article's over a year old + is about baseless claims made about my dad years ago. That's the best you can do, nothing. Meanwhile in the time since that was written, you used the N word on twitch.

— Tony Khan (@TonyKhan) November 19, 2019
Finally, Orton Tweeted back calling Khan a "Jacksonville Dixie." That's a reference to TNA being run by Dixie Carter while being funded by her parents just like AEW is funded by Tony's father Shahid Khan.
Jacksonville Dixie:

Why else would I tag you? If I wanted to talk business, I'd call your father.

😘

— Randy Orton (@RandyOrton) November 19, 2019
Twitter wars, although sometimes entertaining, are a far cry from DX invading WCW. Perhaps Tony Khan can tweet a photo of a tank in front of WWE headquarters and really get this war going. (TJRWrestling)
4. NXT Title to be Defended at Survivor Series
The spotlight being put on the NXT brand this weekend got a little bit brighter with the announcement that the NXT Title will be defended at Survivor Series. Adam Cole will defend the title against the winner of a triple threat match between Killian Dain, Damien Priest and Pete Dunn that will be held the night before at NXT: Wargames. The WWE is clearly trying to bring attention to the NXT brand with the hope of finally beating AEW in the Wednesday night ratings. Of course, NXT is really going to have to step up their game if they want to win in what really matters in today's day and age, the Twitter war. (TJRWrestling)
3. Bray Wyatt Reveals New Universal Title Design
Bray Wyatt held a special edition of the Firefly Funhouse this past Friday on Smackdown, in which he revealed a new blue Universal Title. Wyatt donned a magician's outfit and said some magic words and all of a sudden "Yowie Wowie" the belt was blue. Any change to a title that is widely considered one of the ugliest in wrestling history will be welcome by most wrestling fans. Rumor has it that the WWE has Wyatt already practicing other spells such as Ratings Upicus and Rollins Cheer A Pocus. (TJRWrestling)

2. CM Punk Debuts on WWE: Backstage
CM Punk kept to his promise this week that "no one is safe" when he debuted on WWE: Backstage. Punk wasted no time creating controversy, calling the King Corbin segment on Smackdown "garbage" (it was), and suggesting Seth Rollins delete his Twitter account because he is sounding like a fool. Seth Rollins did not heed this advice, instead Tweeting out shortly afterwards that CM Punk was a coward. Hopefully, this can lead to what every wrestling fan is hoping for, Seth Rollins and CM Punk fighting….. on Twitter! (TJRWrestling)

1. Survivor Series Taking Place This Sunday on the WWE Network
Survivor Series, WWE's yearly battle for brand supremacy, will take place this Sunday at 7PMET. This year for the first time, NXT will be included in the fun, with the three brands competing in no less than five matches against each other. Wrestlers from all three brands invaded each other's shows this week, wearing nice color matching brand identifying shirts while doing it. Survivor Series is special because it is the one time a year where wrestlers from all three brands compete head to head against each one another; Well besides for the Royal Rumble, the Saudi Arabia shows, Wrestlemania and whenever they decide to start something like the Wild Card Rule of course. Ok so maybe that's not that special, but it is the one time a year we get to see wrestlers from each brand wearing matching shirts. So that's something right….Right? (TJRWrestling)

That will about wrap things up for this week's addition of the Top Ten Wrestling Stories of the Week. As always, if you enjoy my wacky sense of humor you can follow me on Twitter @BackseatBookers and listen to my podcast The BackseatBookers(be forewarned it is explicit as I have an unhealthy obsession with four letter words.)